Sim-U-Kraft Reloaded Mod 1.7.10
117,847
views ❘
August 17, 2016
Sim-U-Kraft Reloaded Mod 1.7.10 was extended from the old (open source) Sim-U-Kraft mod by Scott Hather/Satscape.
Sim-U-Kraft Reloaded implements features from SimCity and The Sims to Minecraft. It adds hundreds of Buildings, NPCs to do many jobs, such as Builders, Bakers, Butchers, Farmers, Lumberjacks, Cheesemakers, and many more. The mod is suited to different play styles. If you want to make a quaint little village, go ahead. If you want to build a sprawling city, knock yourself out!
There are multiple gamemodes for the mod. Normal mode allows you to grow an economy, and build your city from the ground up. Creative grants you unlimited money and building materials. Hardcore makes you scavenge for all the materials needed to make a building.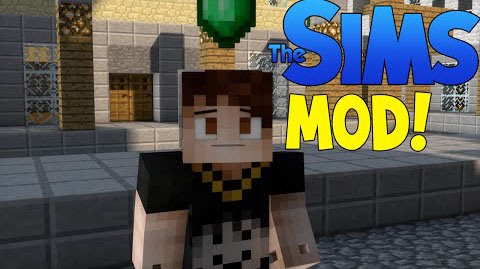 How to install
Download and install Minecraft Forge
Download the mod.
When you download the zip file, DO NOT just put it into the mods folder.
Open the zip file, and you will find three files: An instruction file, another zip file called 'Sim-U-Kraft Reloaded.zip' and a folder called 'Simukraft'.
Simply drag the folder and second zip file into the mods folder, and then you can play!
Download Links for Sim-U-Kraft Reloaded Mod 1.7.10
For Minecraft 1.7.10
Tags: