Simply Horses Mod
Author: Lil Avii ❘ May 10, 2013 ❘ 253,988 views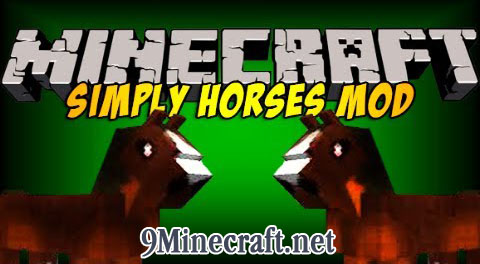 Simply Horses opens the player to a new mode of play, both advantageous and detrimental. With this mod, one can catch his own horse, break it, and use it in one of three ways- to race around the world and push the borders of their domain, to trample over enemies, or to make day-to-day work and travel a bit more doable. There are also new tools to help you, from simple storage carts to homely wagons.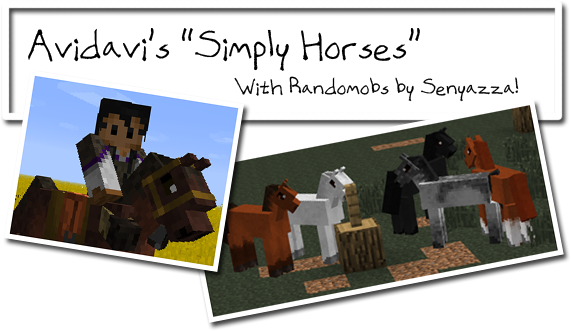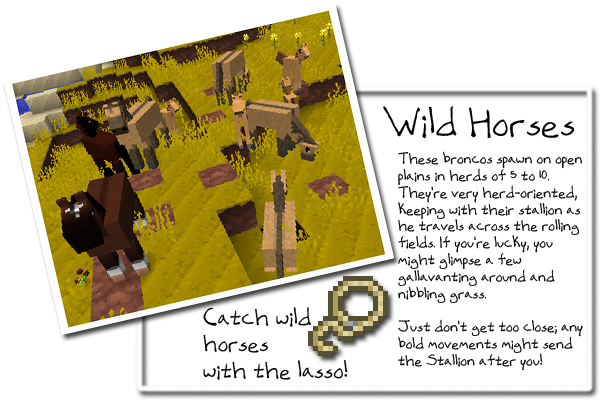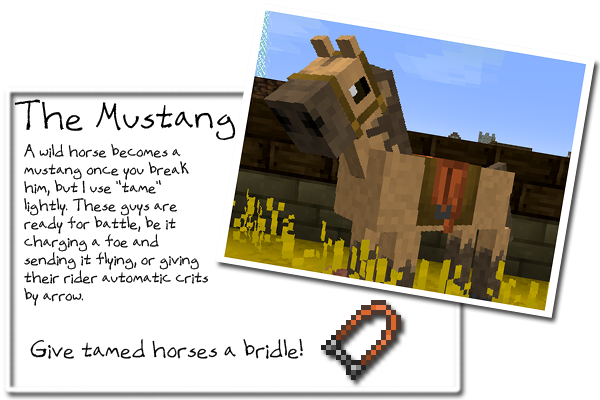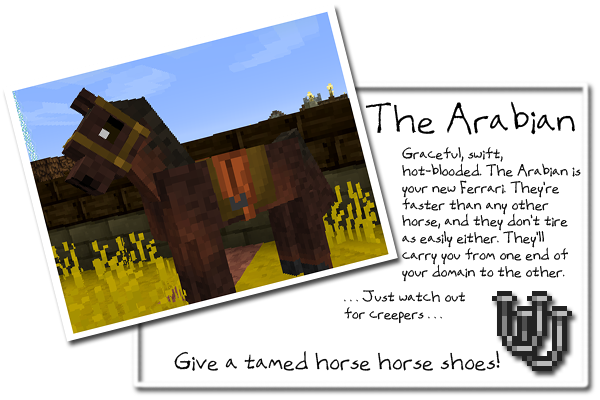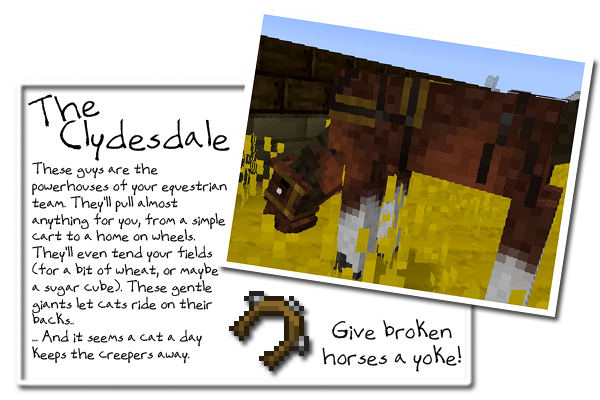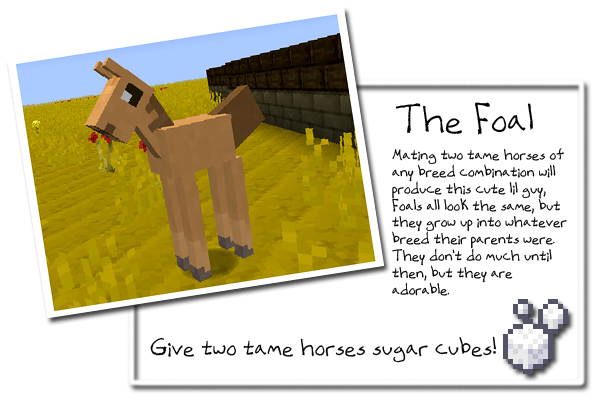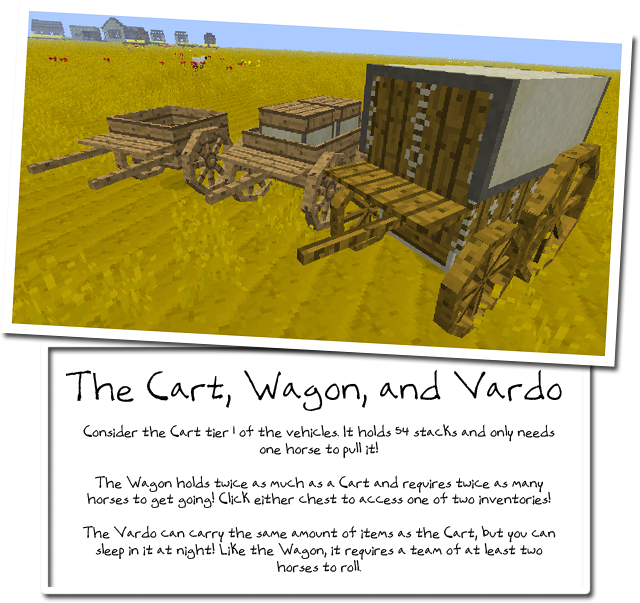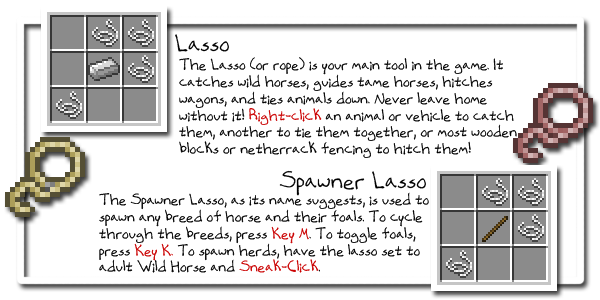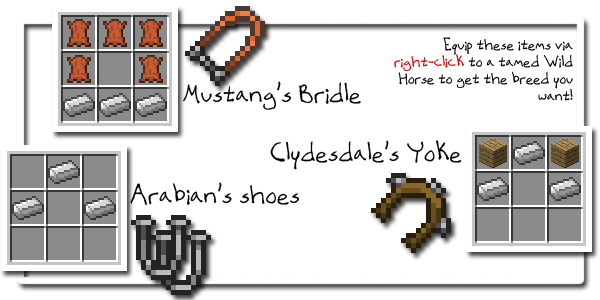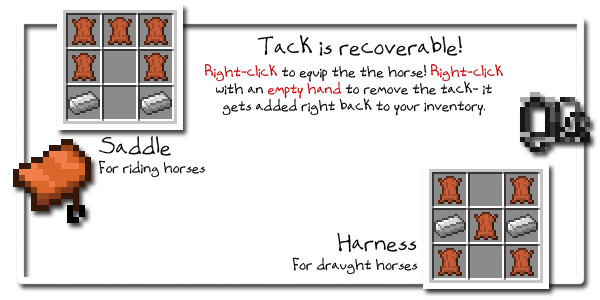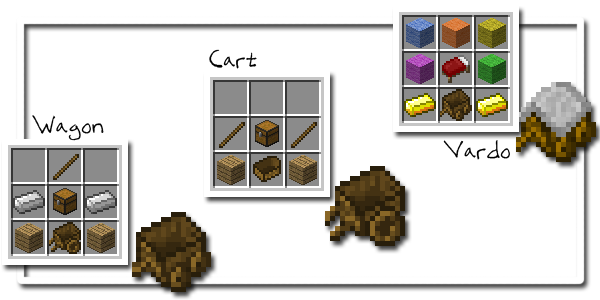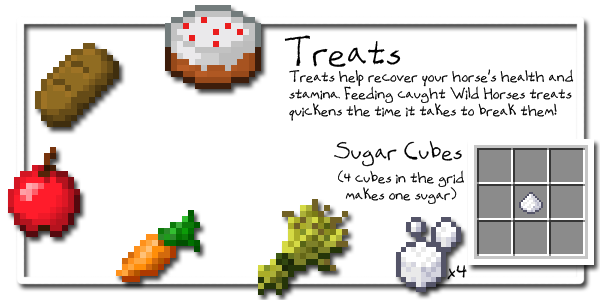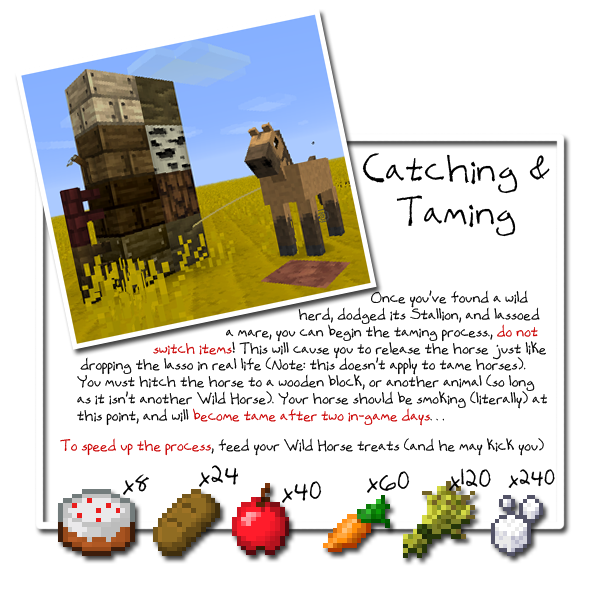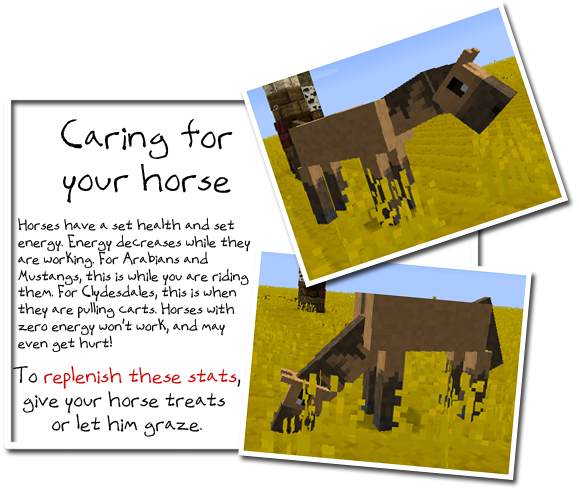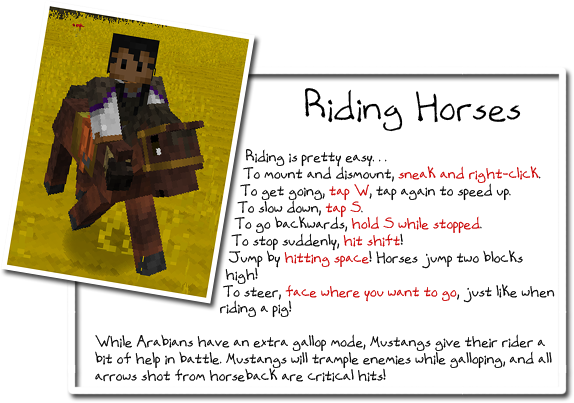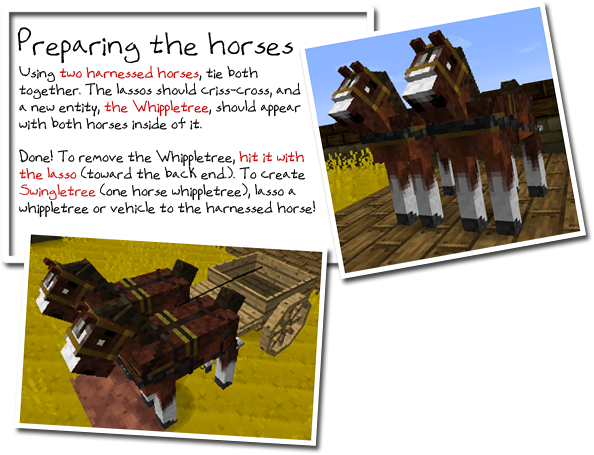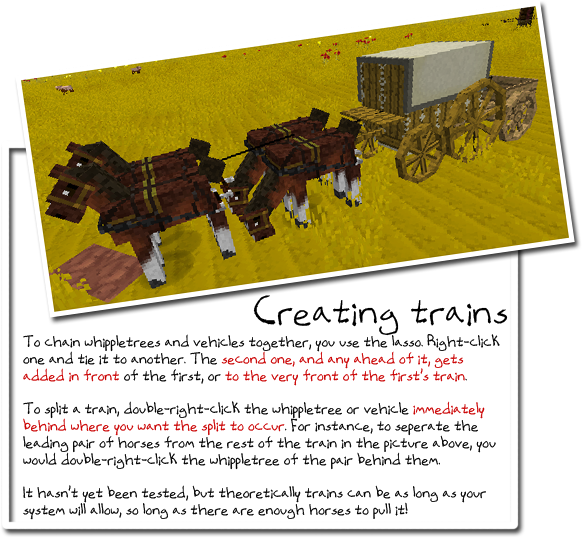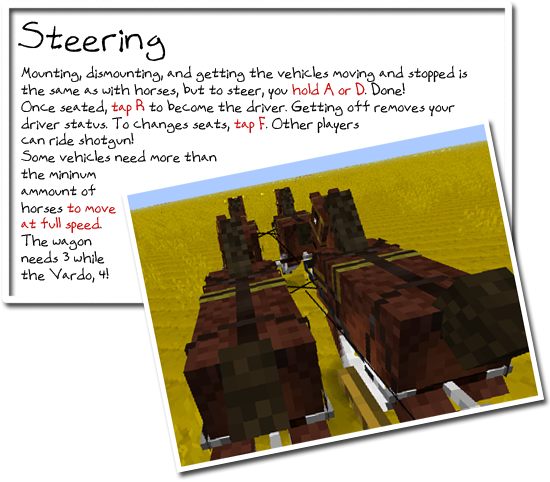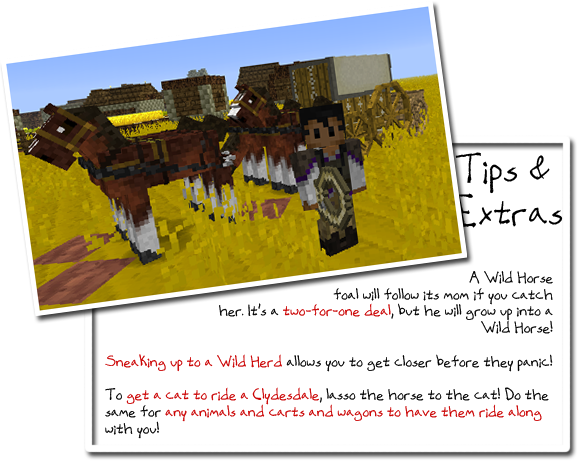 Installation:
Download and install Minecraft Forge
Download Simply Horses Mod zip file
Put Simply Horses Mod zip file into your /.minecraft/mods folder. Do not unzip it.
Done
For MAC: If you have issues with SparrowAPI.class or SimplyID.class, move both files into minecraft.jar
Changelogs:
v0.6.2
New Content
Added spawn eggs. The Wild Horse egg will only spawn herds and only when the nearest herd is about 50 blocks away. Mustangs still need the bridle item.
Config Stuff
Added grass block id config
Bug Squashing
Fixed trains moving really fast even on the lowest speed
Fixed lasso appearing in wrong place on horses and vehicles
Fixed another crash on load due to lassos
Fixed issue with prairie grass growth metadata
Fixed wild foals not being born. Wild Horses accidentally had a 1-in-9,000,000 chance of mating… Go figure.
Fixed foals not being able to move toward mom when mom was standing still.
Fixed tame foals not being lassoable.
Fixed horse head angles after spawning whippletrees
Fixed horses being unable to climb one block and vehicles clipping when doing the same
Temporary fix for another crash dealing with players attacking the horse they're riding with custom mod weapons
Temporary fix for Random Mobs textures. Horse textures are chosen at random, but are the same between server and client. Mustangs inherit their texture from Wild Horses once tamed.
Edits
Tweaked Raised gallop speed of ridden horses
Tweaked Train-making system to be less complex. Please read the OP!

For Minecraft 1.5.2
https://dl2.9minecraft.net/index.php?act=dl&id=1368178702

https://dl4.9minecraft.net/index.php?act=dl&id=1368153885
For Minecraft 1.5.1
http://www.mediafire.com/?8r33o1rntvguog7
For Minecraft 1.4.7
Tags: