Skinning In-Game Mod
32,232
views ❘
May 10, 2013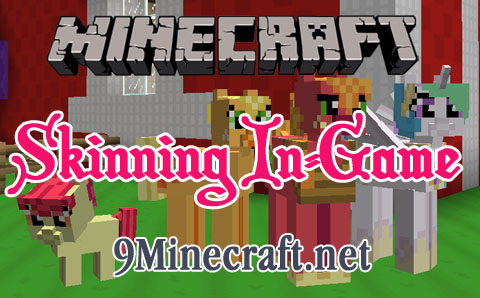 Press CTRL-SHIFT-P to enable Pony Edit Mode. Edit .minecraft/skin_edit.png with an external editor. Whenever you edit this file, your skin will update in-game for preview. Also works with the default (human cuboid) model.
I strongly recommend you to run Minecraft in a small window, keeping it visible alongside your favorite skinning tool. During Pony Edit mode, pressing ALT-Tab in-game will hide the Pause screen, so you can use it with Quick Third Person at the same time.
Requires ModLoader. The FML variant that is included in Minecraft Forge should also work.
Installation:
You can install this mod like any regular mod, by putting the contents of the archive in .minecraft/bin/minecraft.jar.
You can also install it by putting the archive file into .minecraft/mods/ folder.

For Minecraft 1.5.2
For Minecraft 1.5.1
For Minecraft 1.4.7
Tags: