Top 25 Genshin Impact Skins for Minecraft In 2023 [Part 2]
This part is the next part of the series " Top 25 Genshin Impact Skins for Minecraft In 2023″. You can find both here:
11. Arataki Itto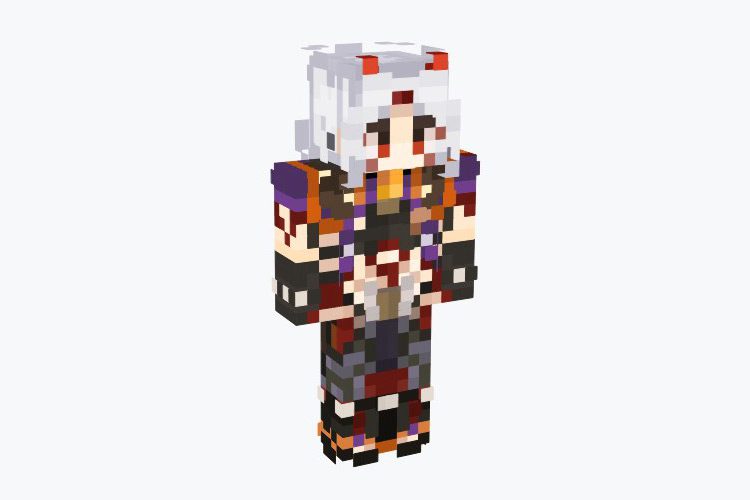 The game of Minecraft offers great flexibility, with each individual enjoying it in their unique style. Some players relish in amassing resources to construct magnificent and enduring edifices, while others are content with minimal mining to fashion a few weapons and armor before embarking on a mission of conquest.
Download: https://9minecraftskin.com/skin/4923/arataki-itto
12. Yoimiya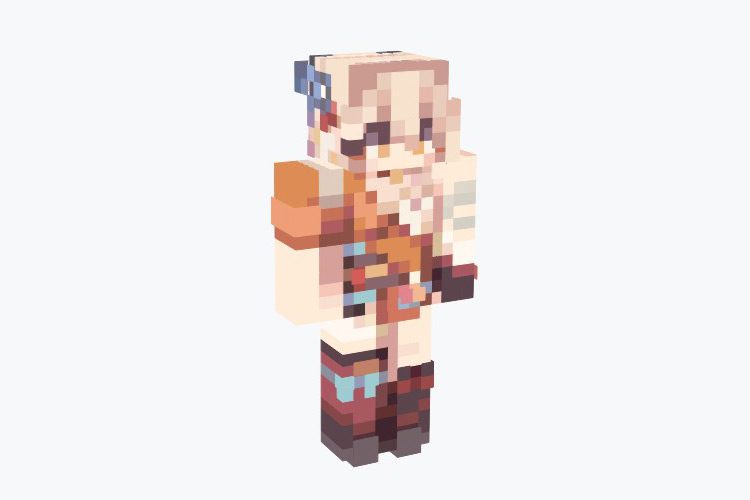 Combining paper, dyes, and gunpowder is the recipe for creating magnificent fireworks to embellish your Minecraft evenings. If you're aiming to organize a pyrotechnic spectacle for your buddies on the server, then nothing can be more fitting than a Yoimiya skin to help you concentrate on your mission. As the proprietor of Naganohara Fireworks in Inazuma, this Pyro archer possesses unparalleled proficiency in producing these explosive masterpieces.
Download: https://9minecraftskin.com/skin/4924/yoimiya
13. Kaeya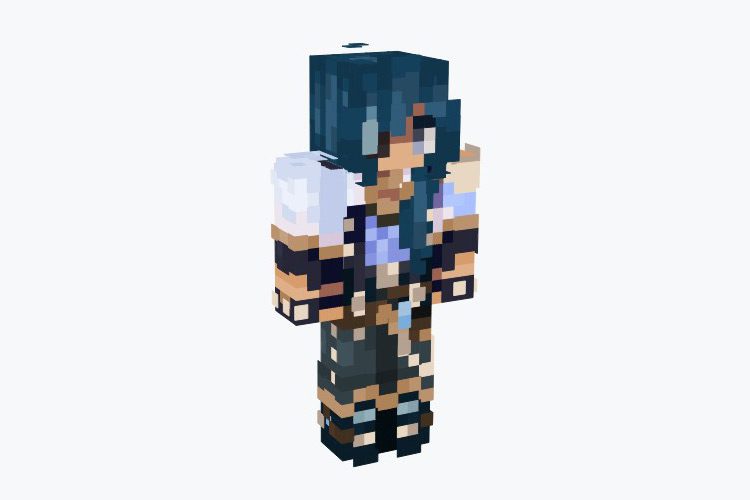 In the procedurally-generated wilderness of Minecraft, Kaeya, with his adventurous spirit, would flourish. This handsome Cryo warrior exudes the confidence and fighting prowess of a seasoned pirate, while also embodying the virtuous nature of a Knight of Favonius. Renowned among the denizens of Mondstadt for his aptitude in unraveling enigmas and resolving issues, Kaeya possesses two invaluable qualities that would make him an asset on any Minecraft server.
Download: https://9minecraftskin.com/skin/4925/kaeya
14. Thoma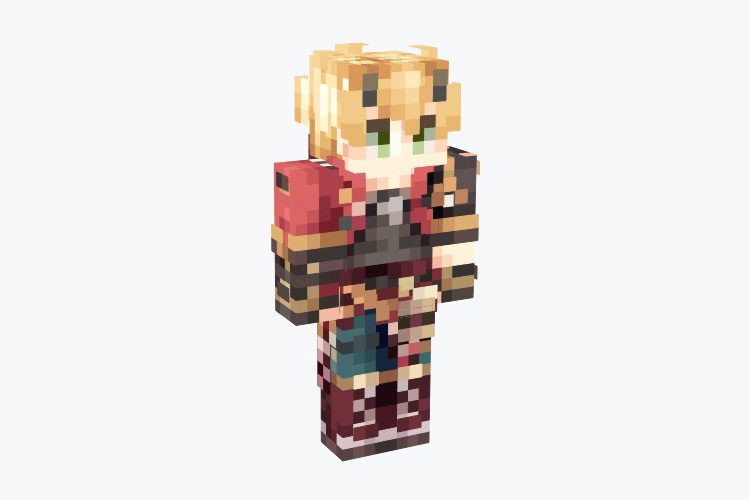 Certain individuals possess an innate ability to accomplish tasks effectively. Thoma epitomizes this trait. While his methods may not be aesthetically pleasing or necessarily lawful, this adept "fixer" guarantees the successful completion of any assignment entrusted to him. Admired for his genial disposition and unwavering fidelity to his comrades and the Kamisato Clan, this Pyro fighter is an ideal comrade for ventures that demand astute thinking and diligent labor.
Download: https://9minecraftskin.com/skin/4926/thoma
15. Tartaglia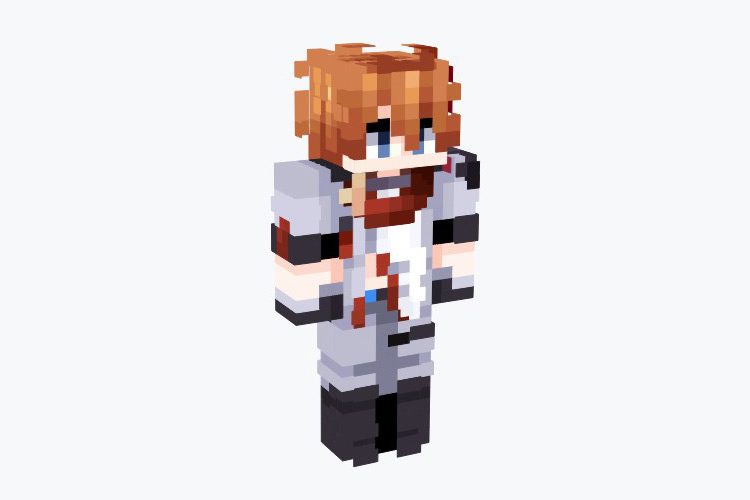 Loyalty can manifest in diverse forms, and the object of one's allegiance can significantly impact its implications. Similar to Thoma, Tartaglia exhibits unwavering commitment to those he cherishes. However, his loyalties lie with the Tsaritsa, who is currently leading a conflict against the Archons. Tartaglia's Cryo vision symbolizes his loyalty to the Cryo Archon and his capability to remain composed while interacting with foes and devising tactics for his next maneuver.
Download: https://9minecraftskin.com/skin/4927/tartaglia
16. Ganyu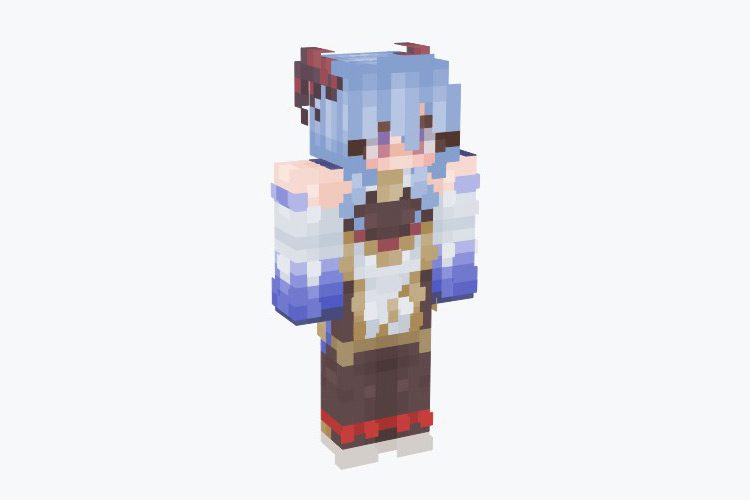 Ganyu has occupied the position of Liyue Qixing's secretary for an extensive period. As an immortal Adeptus, she has shouldered administrative responsibilities for nearly 2000 years, and it has begun to take a toll on her. Ganyu is perpetually fatigued, forgetful, and incapable of distinguishing one day from another. A break from her routine might be what she needs, and an opportunity to indulge in Minecraft, digging up dirt and embarking on quests to uncover diamonds, could provide the perfect respite.
Download: https://9minecraftskin.com/skin/4928/ganyu
17. Kaedehara Kazuha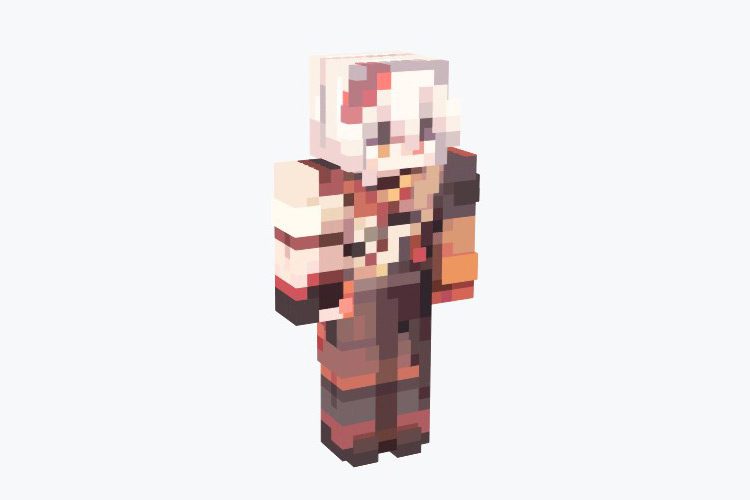 Thriving in Minecraft demands a diverse range of abilities, and few character archetypes could be better equipped than a roaming Samurai. A Samurai must possess expertise in hunting and cooking, erecting encampments, maintaining blades, and administering first aid for minor injuries, among other things. Kazuha embodies the ideal of the wandering Samurai.
Download: https://9minecraftskin.com/skin/4929/kaedehara-kazuha
18. Qiqi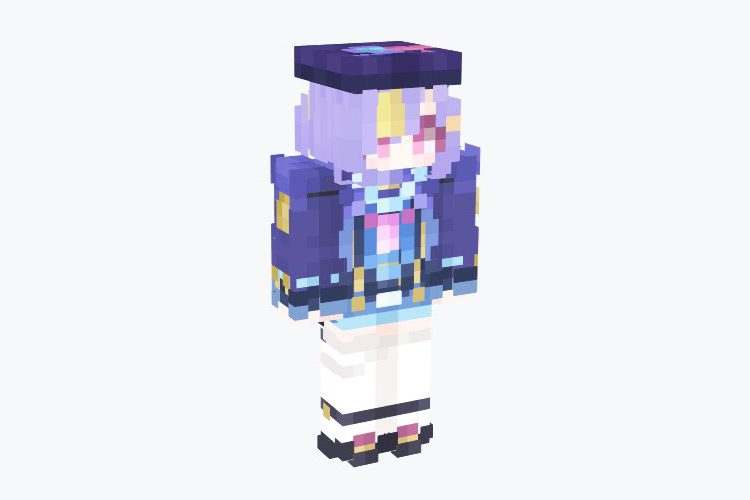 Minecraft is remarkably perilous for those prone to distraction. One could inadvertently tumble into a chasm, inadvertently excavate straight down into a molten pool, or unexpectedly encounter a Creeper lurking around the bend, thereby terminating their current existence. Fortunately, every individual in Minecraft is essentially a zombie.
Download: https://9minecraftskin.com/skin/4930/qiqi
19. Yun Jin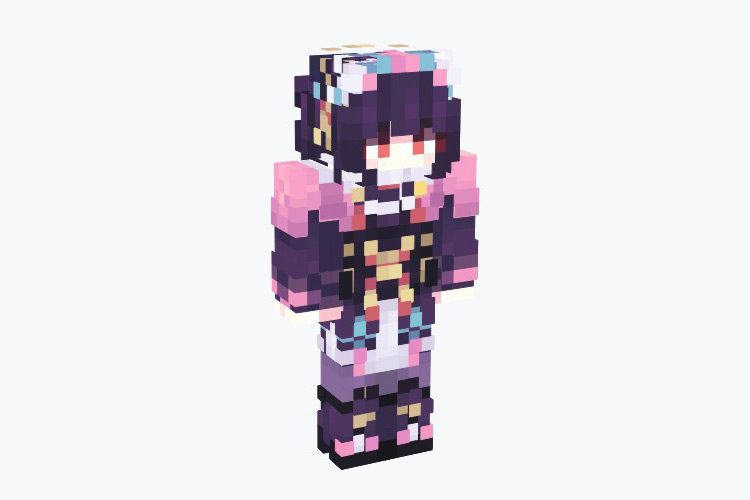 You share a commonality with Yun Jin from Genshin Impact. This Geo character is adept with a polearm, but her performance abilities outweigh her combat prowess. Yun Jin possesses talents in dancing, singing, playwriting, and is renowned for brewing the finest tea in Liyue.
Download: https://9minecraftskin.com/skin/4931/yun-jin
20. Xiao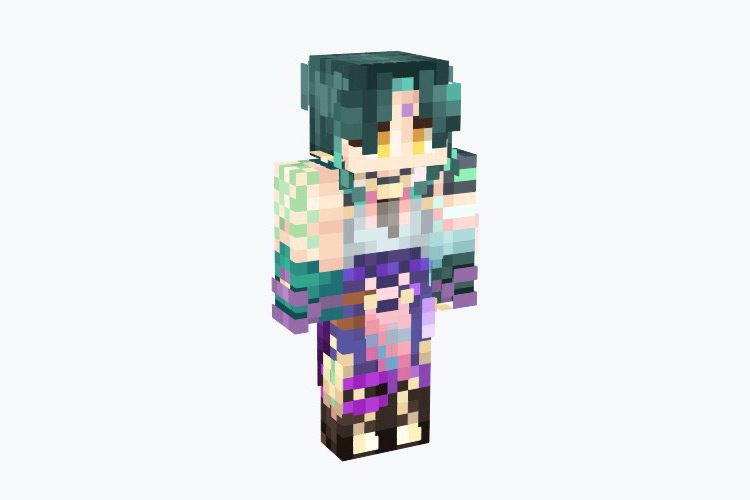 Minecraft adversaries can easily startle those who are not prepared. Instead of remaining idle, anticipating a Creeper's sudden appearance, it's advisable to construct weapons and armor and engage in combat, placing torches as you proceed to prevent them from spawning in the first place. If this aligns with your gameplay preferences, contemplate donning a Xiao skin to showcase your prowess as a monster-slaying hero.
Download: https://9minecraftskin.com/skin/4932/xiao
21. Raiden Shogun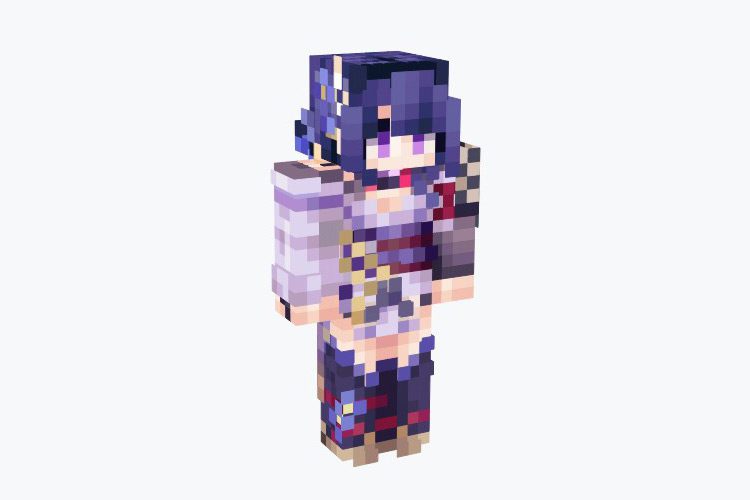 Presenting another formidable warrior with exceptional levels of awesomeness: the Raiden Shogun, who governs Inazuma and serves as the conduit for the Electro Archon. At the zenith of the Inazuma Shogunate, the Raiden Shogun embodies the complete might of divine thunder, projecting an unyielding and seemingly emotionless facade to maintain order among the populace. This task is made more straightforward as the Raiden Shogun we encounter throughout the game is a marionette operated by the genuine Raiden, making her Genshin Impact's interpretation of the Terminator.
Download: https://9minecraftskin.com/skin/4933/raiden-shogun
22. Venti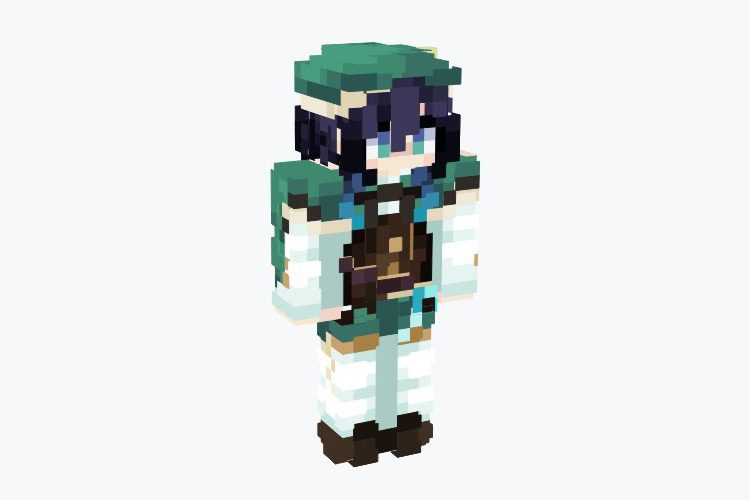 Venti, the free-spirited bard, delights in indulging in wine and strumming melodies on his harp. For those who share a relaxed and hedonistic lifestyle, adorning oneself with Venti skin could be the ideal way to spread contentment and tranquility throughout their preferred Minecraft realm. Moreover, Venti serves as the physical manifestation of Barbatos, the Anemo Archon, granting him considerable might and prowess.
Download: https://9minecraftskin.com/skin/4934/venti
23. Zhongli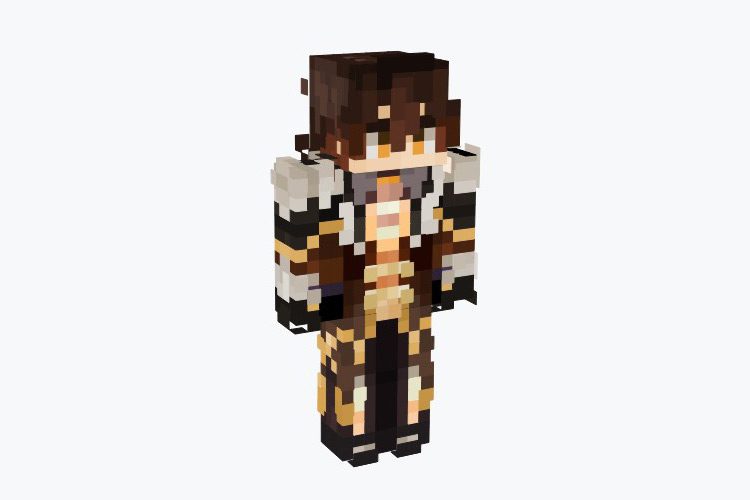 If you're seeking a somber and masculine appearance, contemplate the enigmatic advisor of Wangsheng Funeral Parlor, Zhongli. Despite being the physical manifestation of the Geo Archon, Zhongli is no more responsible than Venti, yet exudes a more austere persona. In truth, he's equally destitute and indolent. Opt for this skin if you're the composed and poised type who appears to have everything in check, even if you're clueless about the situation at hand.
Download: https://9minecraftskin.com/skin/4935/zhongli
24. Hu Tao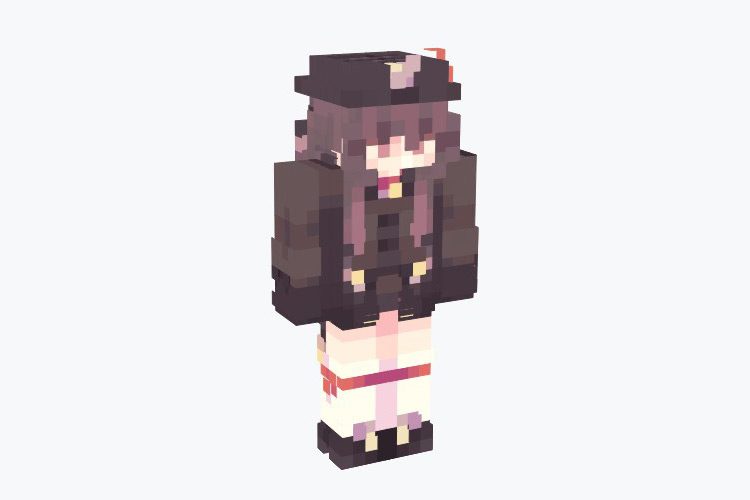 One might assume that as the 77th Director of the Wangsheng Funeral Parlor in Liyue, Hu Tao would embody a reserved and serious demeanor befitting her profession. However, despite her idiosyncrasies, Hu Tao is a vibrant and playful individual who delights in lighthearted tomfoolery. Although it's safe to assume she refrains from such antics during funeral proceedings.
Download: https://9minecraftskin.com/skin/4936/hu-tao
25. Amber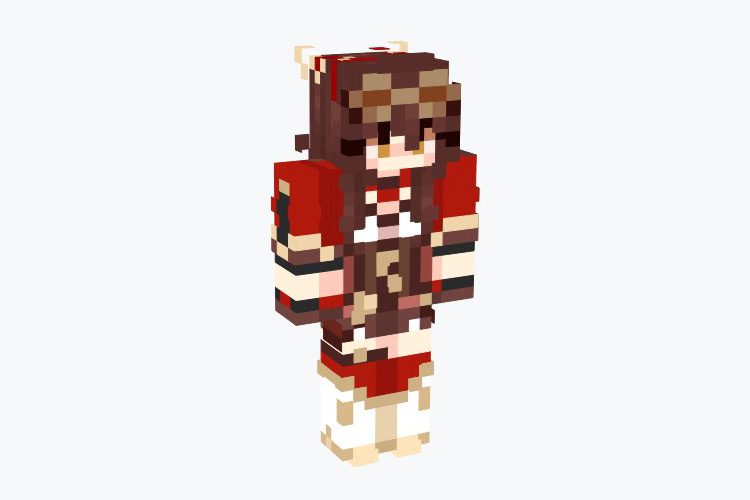 When it comes to Minecraft survival, no character is more fitting than Amber. As a skilled scout and survivalist within the Knights of Favonius, Amber possesses unparalleled expertise in traversing the vast terrains of Mondstadt, including the plains, hills, and forests.
Download: https://9minecraftskin.com/skin/4937/amber
Tags: