Warp Book Data Pack (1.17.1, 1.15.2) – Teleport Behind Your Enemy
18,767
views ❘
May 10, 2022
Warp Book Data Pack (1.17.1, 1.15.2) is perfect for those who hate travel long distant in Minecraft on foot, or if you don't want to backtrack to a location. Now you can just teleport there in a blink of an eye with Warp Book, a craftable book that allows you to teleport to saved Points.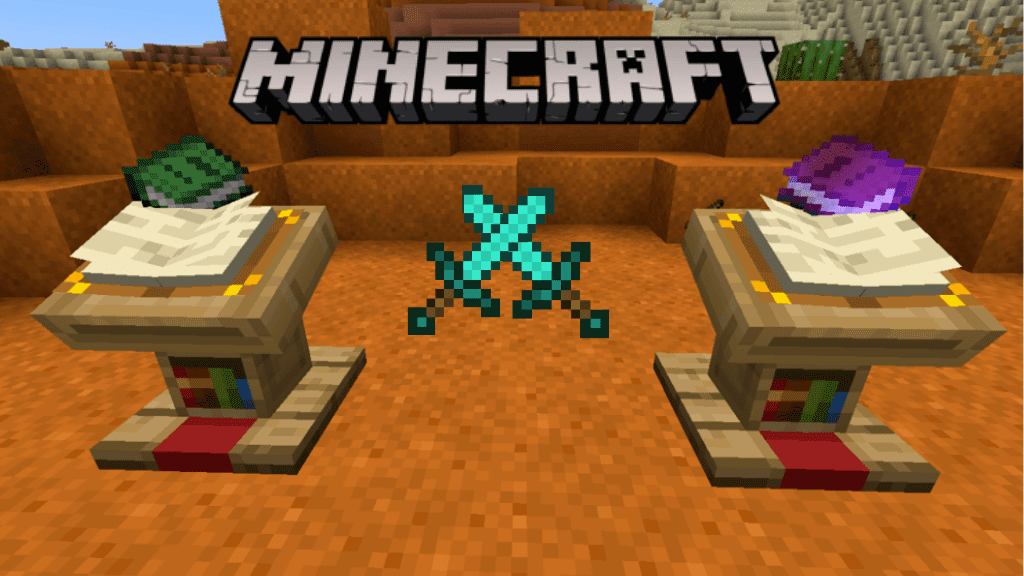 Recipes:
Set Warp Point Book recipe: 8 Books + 1 Ender Eye.
Multiple Warp Book recipe: 4 Nether Stars + 4 "Set Warp Point" Books + 1 Ender Eye.
How to use:
Craft your Set Warp Point Book.
Right Click with your "Set Warp Point" Book to get a Warp Book that saves your location on your off-hand.
Drop the "Warp Book" to teleport to the saved location.
The game will tell you how many exp you have used to teleport, or you don't have exp to teleport.
You can place your "Warp Book" at lectern and right click it to teleport.
By Default, Warps consumes 1 XP for every 70 Blocks traveled.
About the Multiple Warp book:
Used to cycle between multiple saved books, so you can teleport to many locations without filling up inventory space.
To Save a Warp Book inside it, jump while holding the Multiple on the Off-hand and the one to save in your Main-hand.
To Cycle between saved books holds it in your off-Hand and jump, a message with the name of the warp will show on top of your health bar.
Screenshots: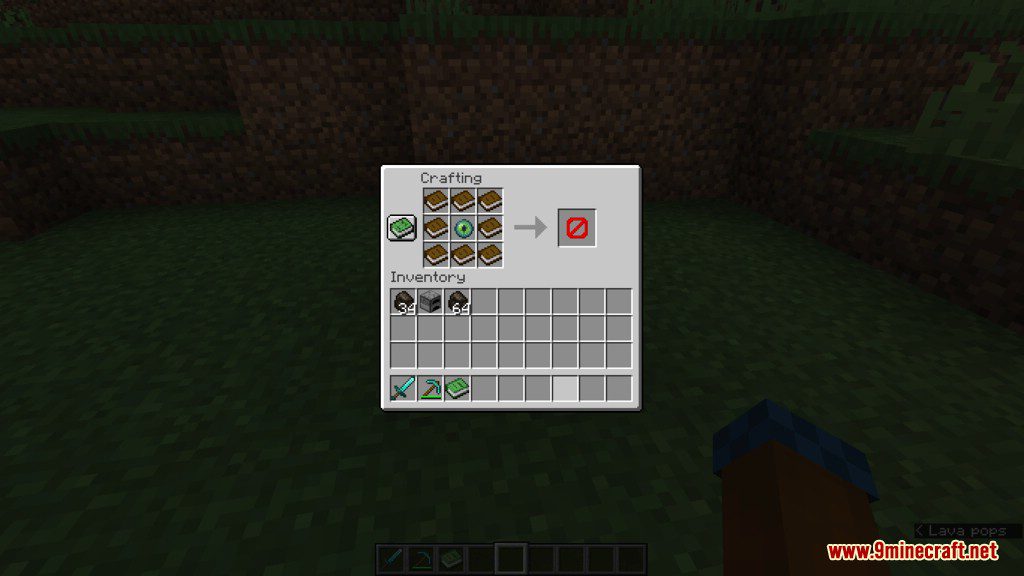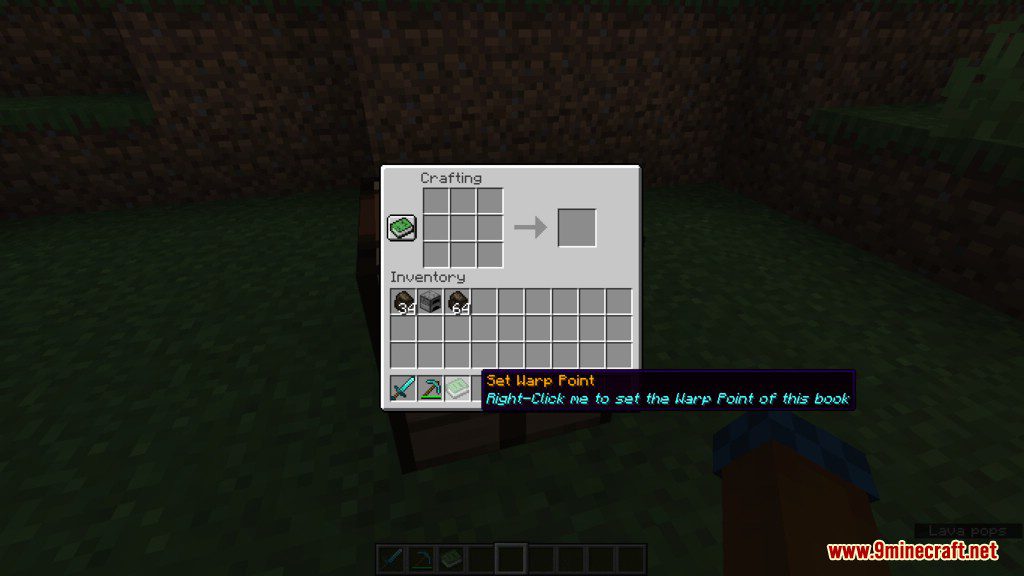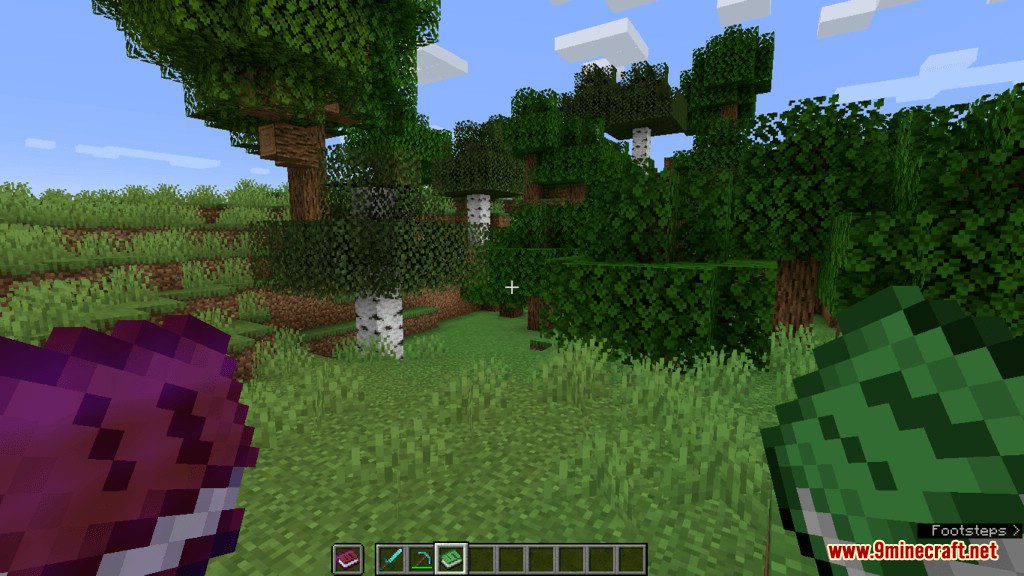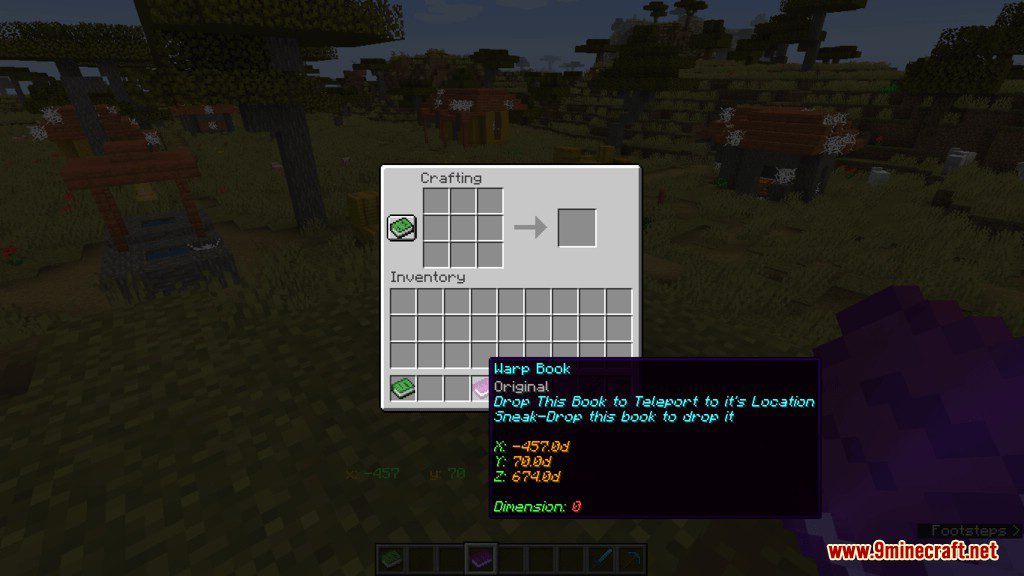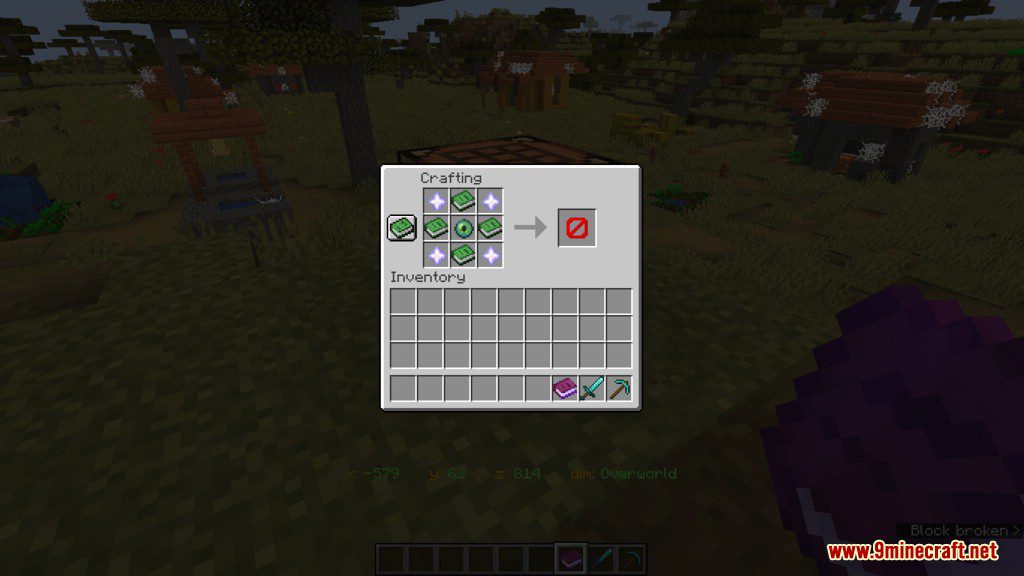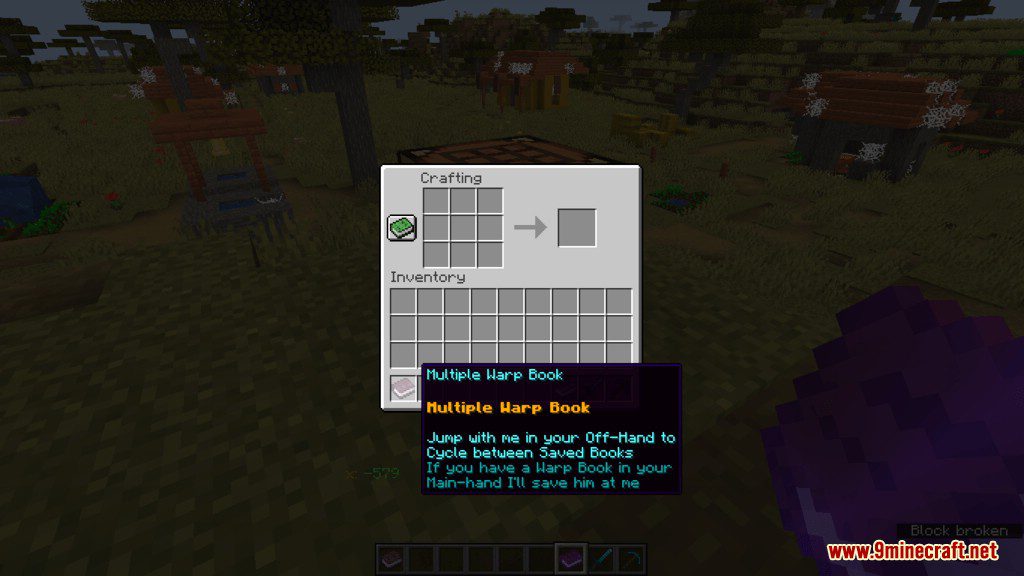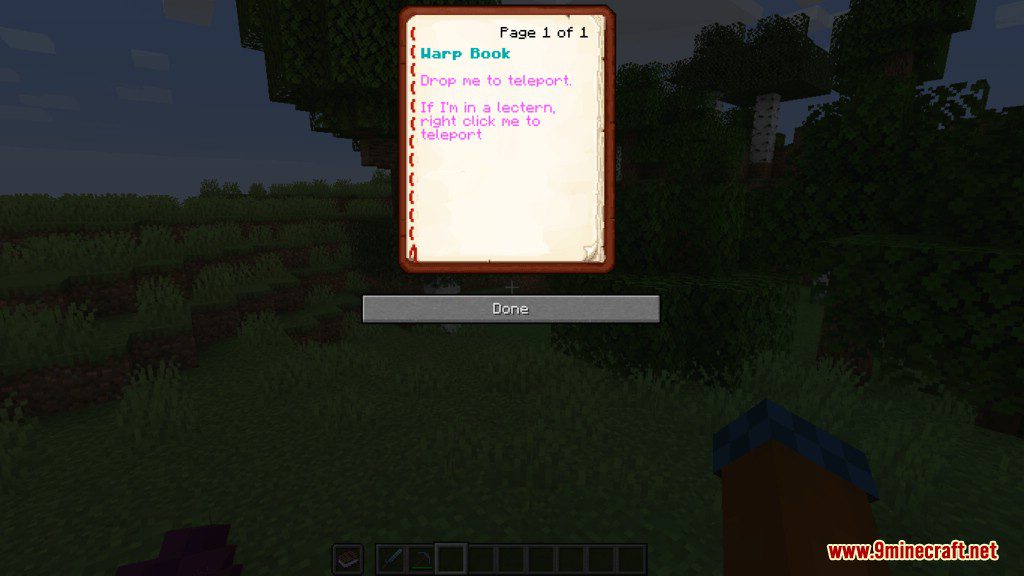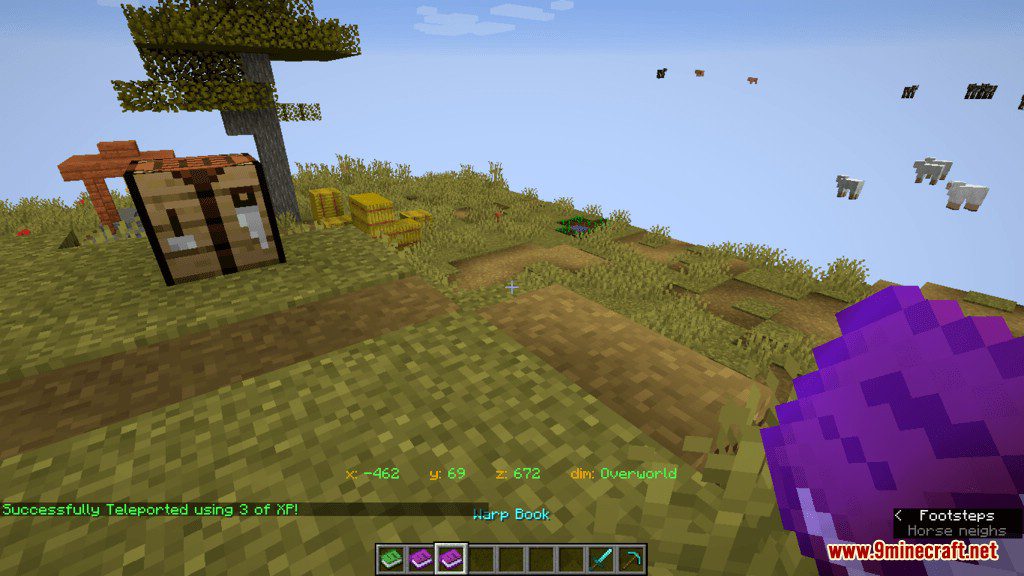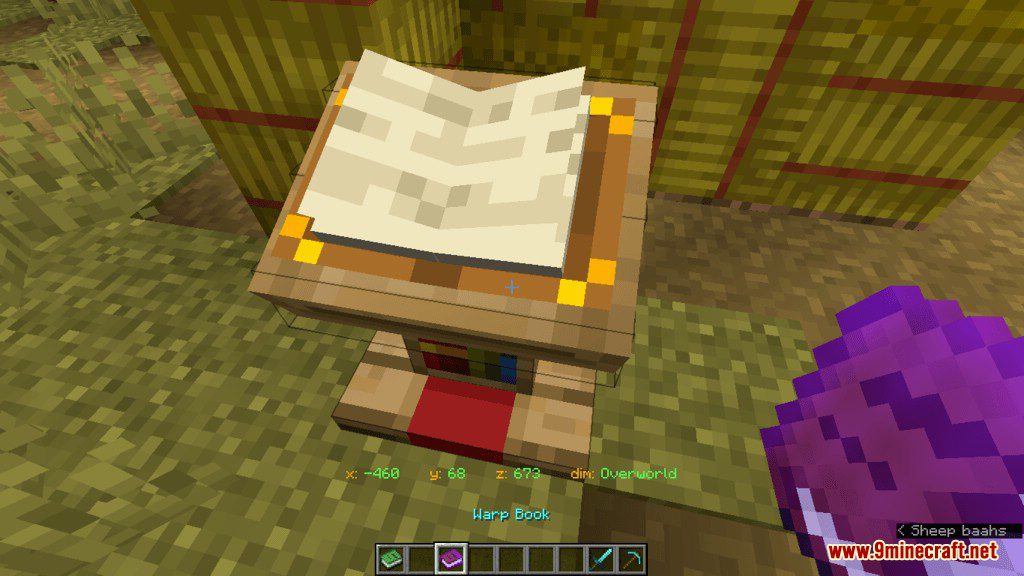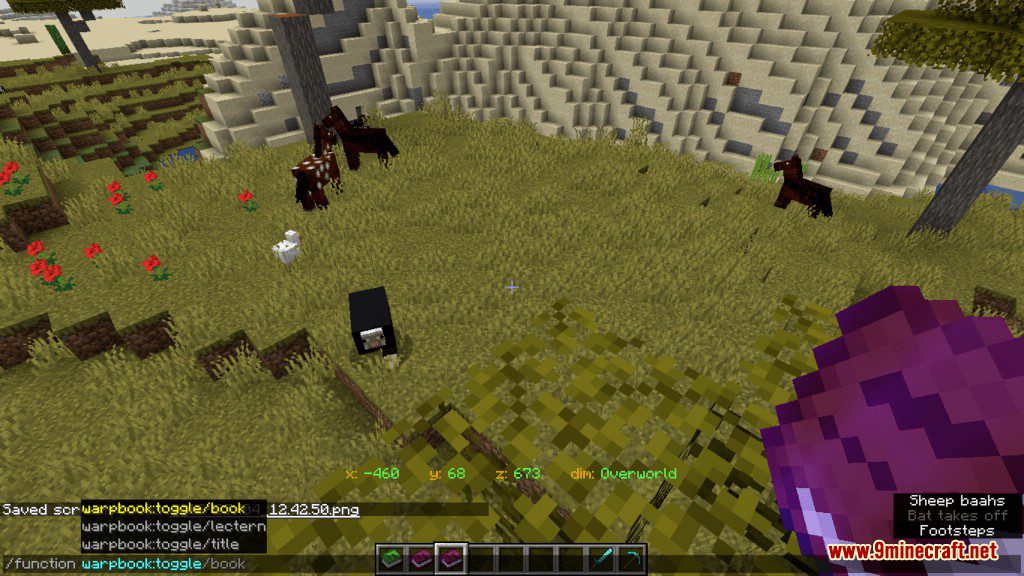 Notes:
Dimension: -1 = Nether, 0 = OverWorld,1 = The End.
Any Teleport Action won't work while sneaking.
Change exp rate by typing /scoreboard players set #BlocksPerXp warp (value).
Config the datapack with /function warpbook:toggle/(option).
How to Install:
Please visit the following link for full instructions: How To Download & Install Data Packs
Warp Book Data Pack (1.17.1, 1.15.2) Download Links
For Minecraft 1.14
For Minecraft 1.13.2
For Minecraft 1.14.4
For Minecraft 1.15.2 to 1.17.1
Tags: