Arcane Archives Mod 1.12.2 (A Magical Mass Storage Solution)
5,674
views ❘
October 1, 2021
Arcane Archives Mod 1.12.2 is a storage mod with a magical flair. All content is currently focused on the early game, but further storage, crafting, and automation devices are planned.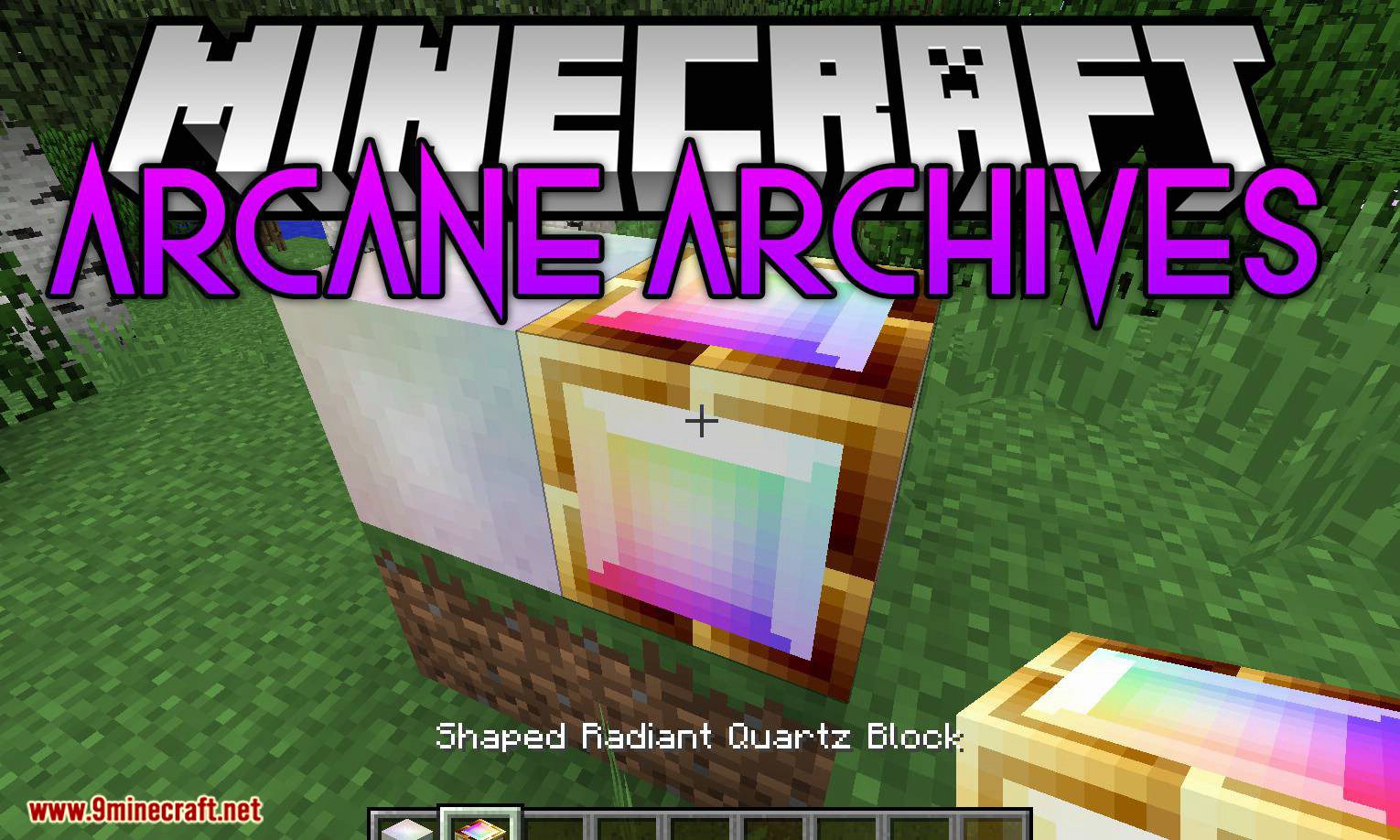 Features:
To get started, break a bookshelf, or craft a Radiant Resonator to receive a Tome of Arcana, the in-game documentation book. Tomes of Arcana can also be crafted directly with a book and a gold nugget.

Early game storage added by Arcane Archives includes:
The Radiant Chest, a 54-slot chest with quadruple stack size limits.
The Radiant Tank, a fluid-storing block that can be remotely filled and emptied with a bucket called a Radiant Amphora.
The Radiant Trove, a storage device that can hold up to 1024 stacks of a single type of item or block.
Tanks and Troves can be upgraded to hold up to 10x their starting capacity. Furthermore, any items or blocks stored in Radiant Tanks or Troves can also be easily tracked and located with an item called a Manifest.

Items can also be inserted into Radiant Troves and Tanks remotely by tossing them in a Brazier of Hoarding.
Screenshots: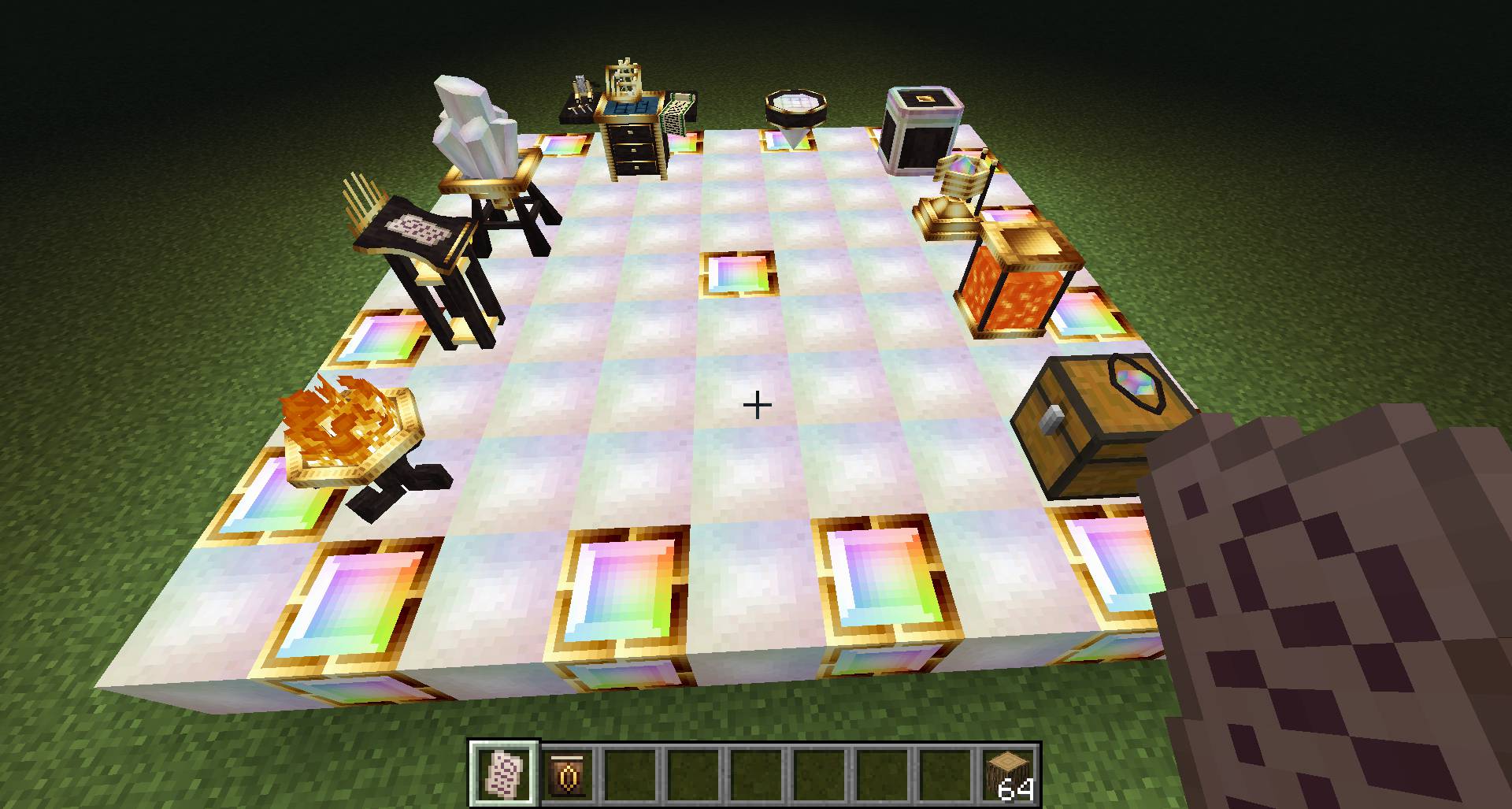 Preview of Arcane Archives items & blocks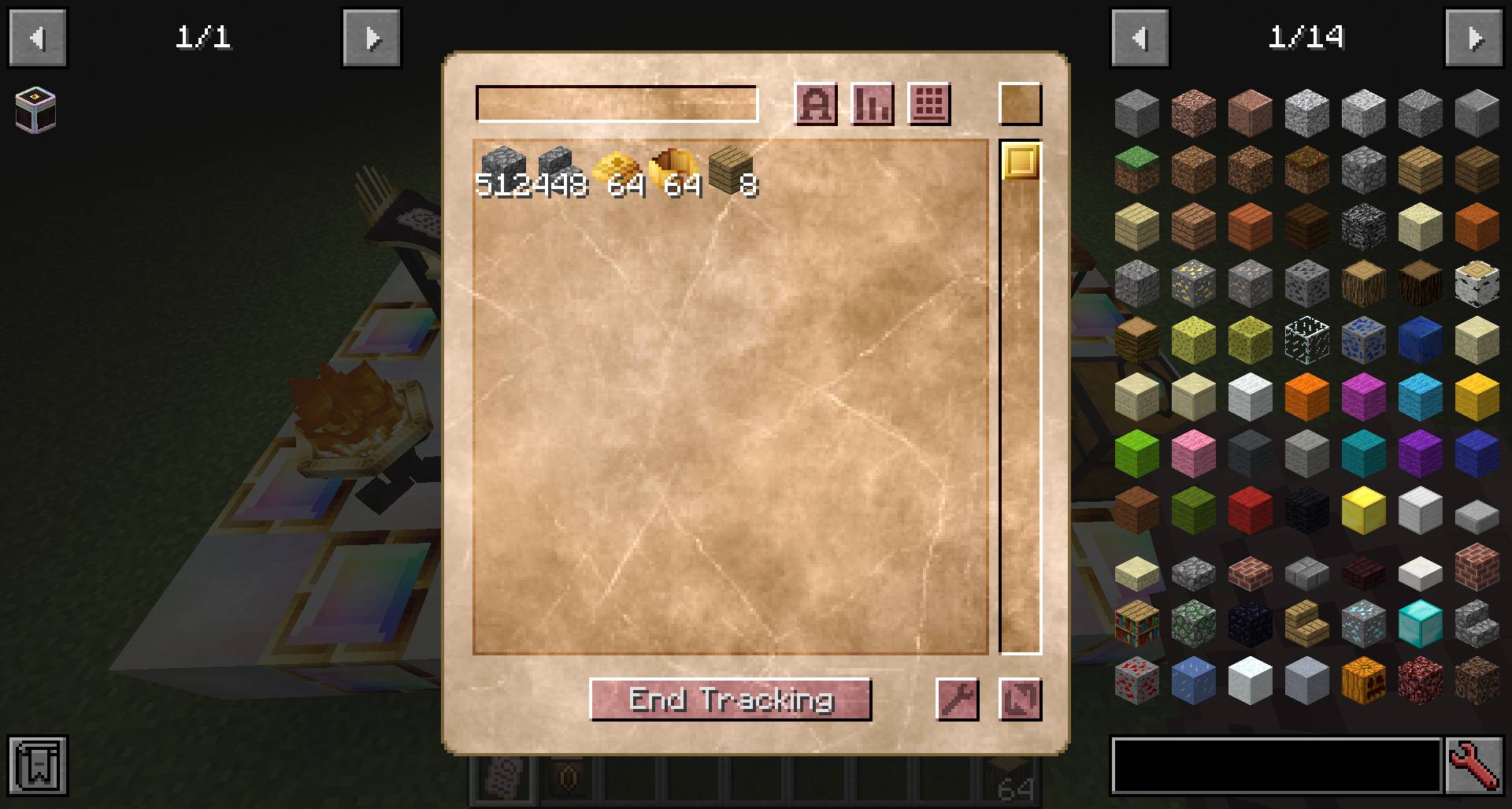 Viewing the Manifest (with nothing tracked)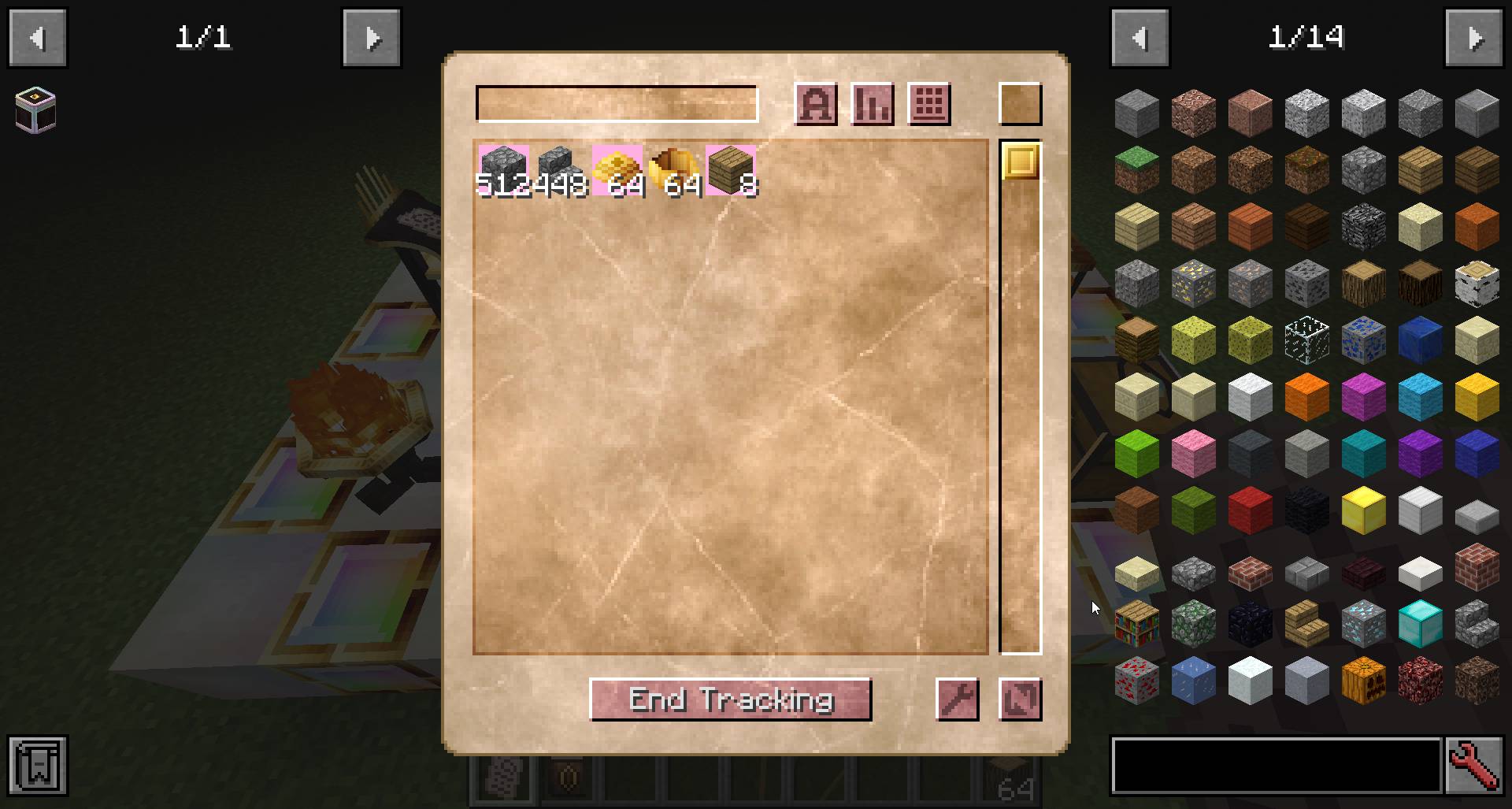 Manifest with items tracked (tracking lines behind)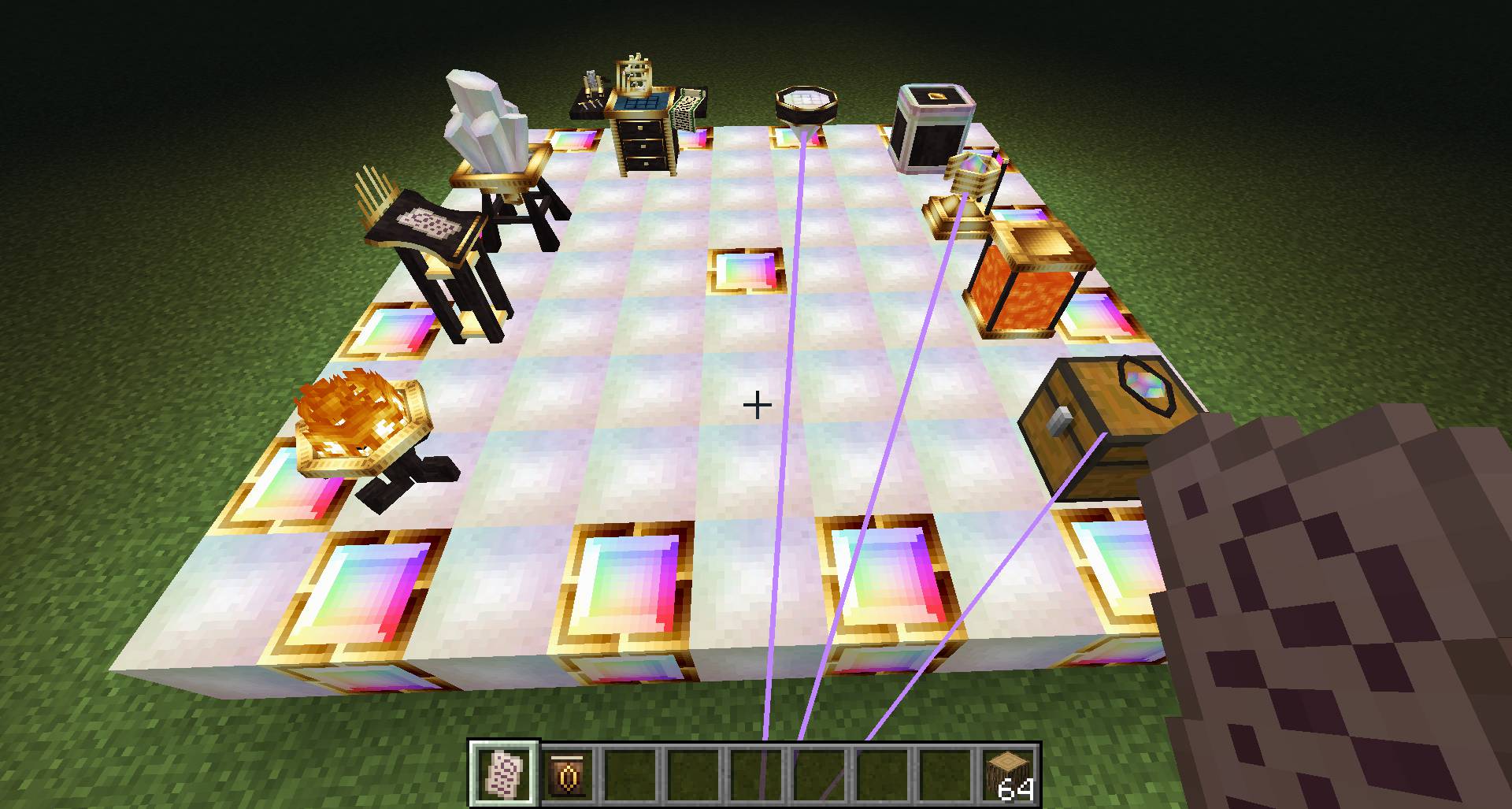 Tracking lines to the items selected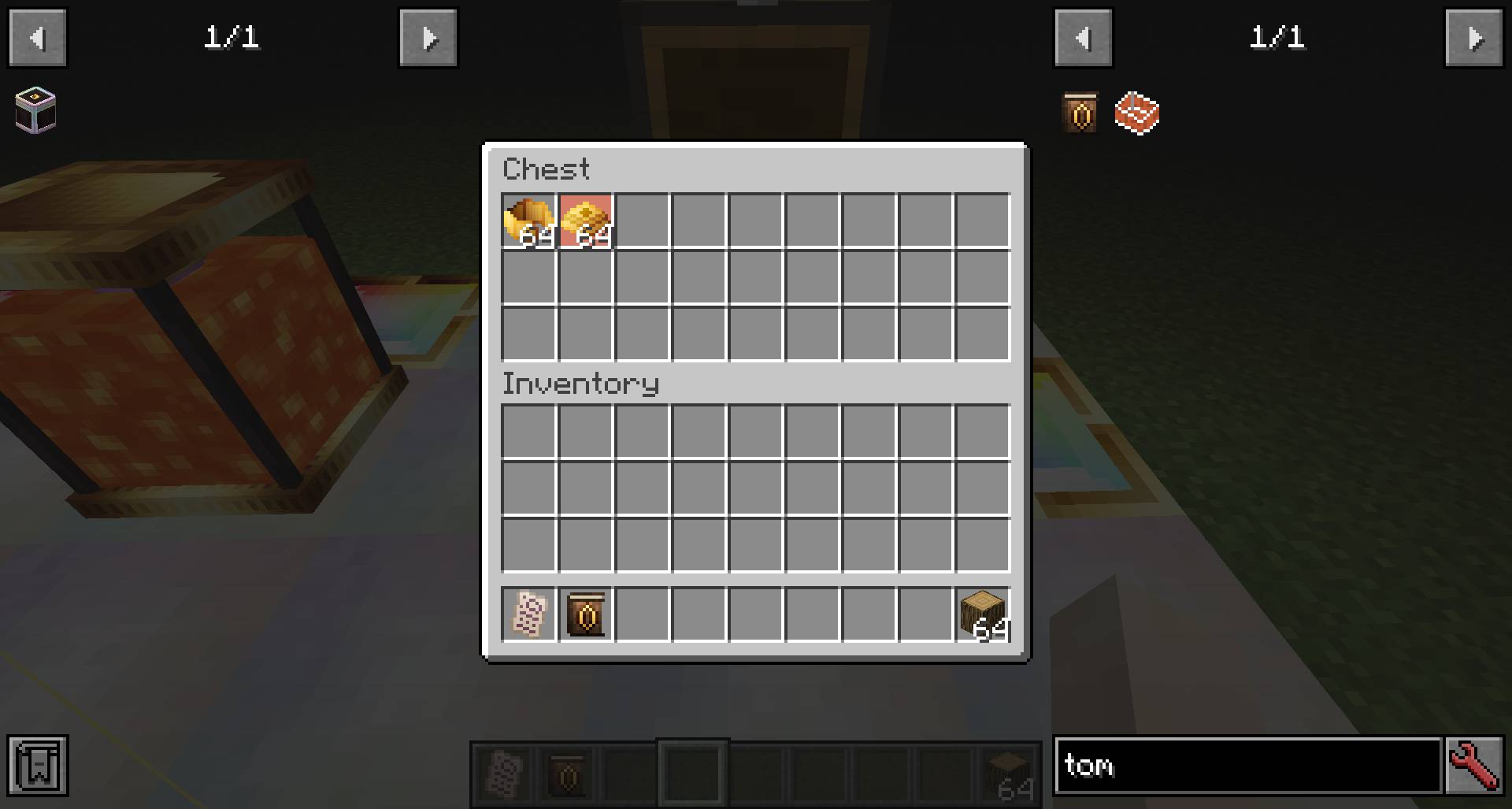 Items being tracked in a Vanilla Chest via Monitoring Crystal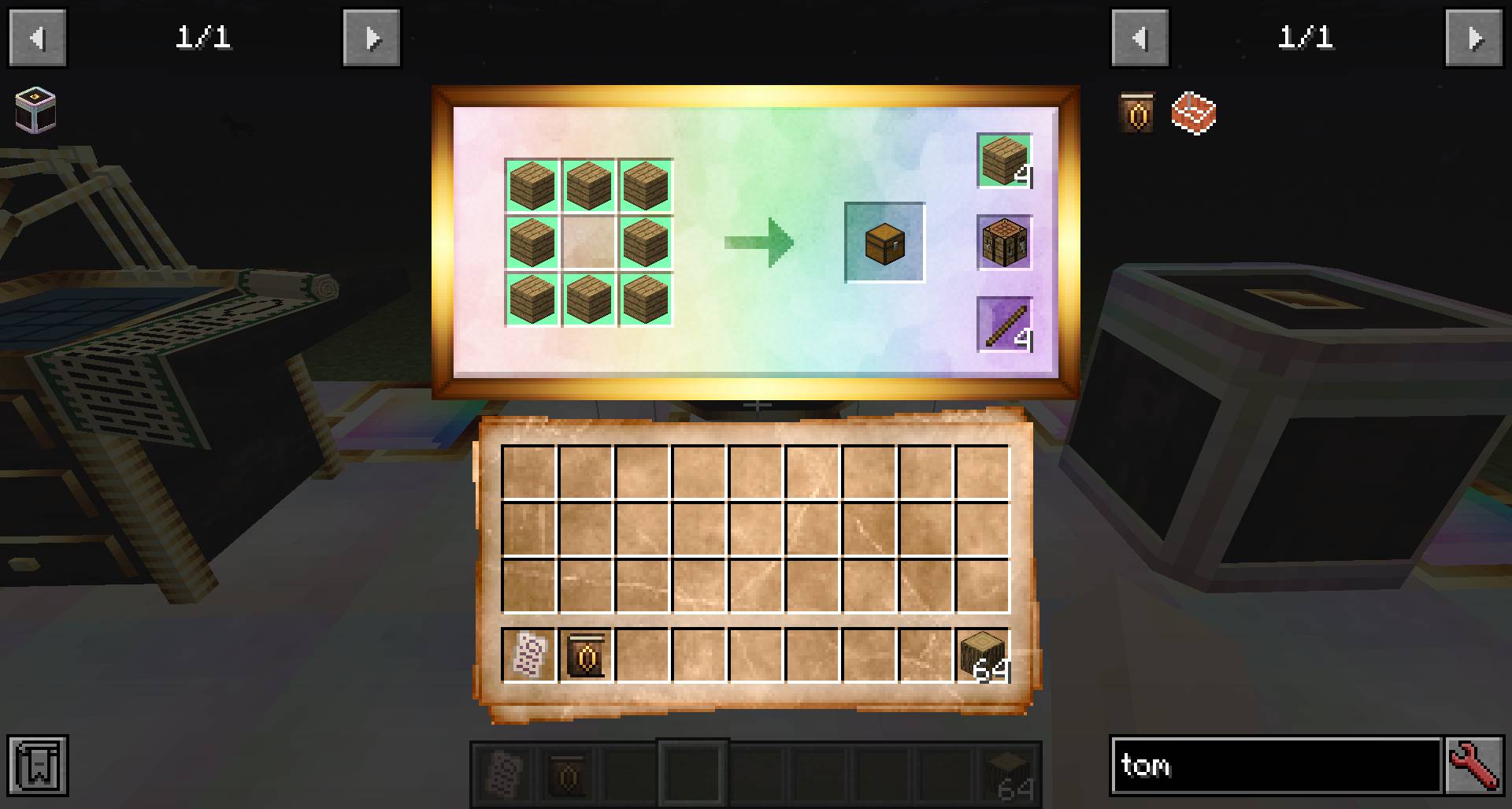 Radiant Crafting table (which keeps inventory) + 3 quick-crafting slots, tracking Oak Planks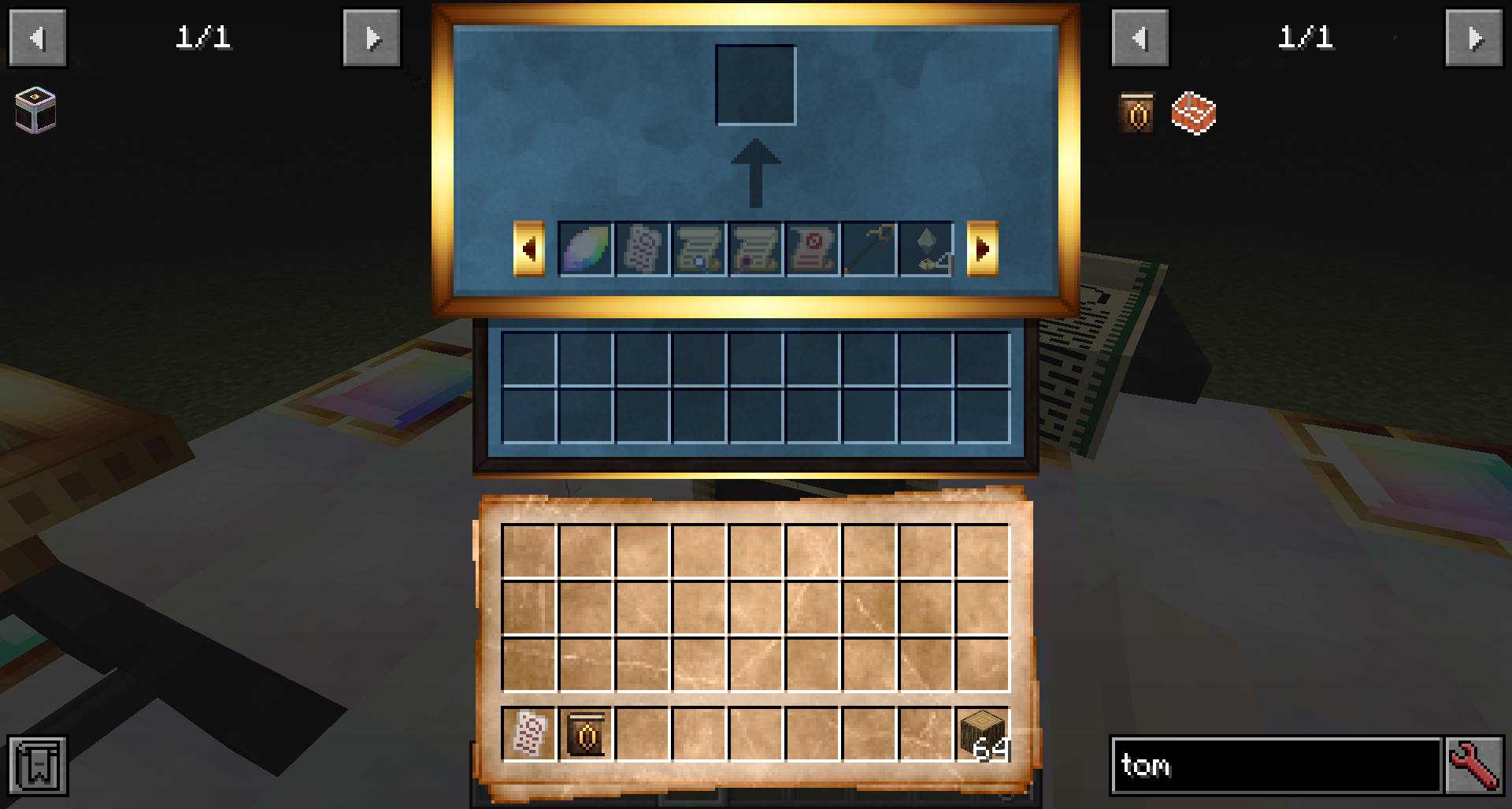 The Gem Cutter's Table (slightly modified by CraftTweaker)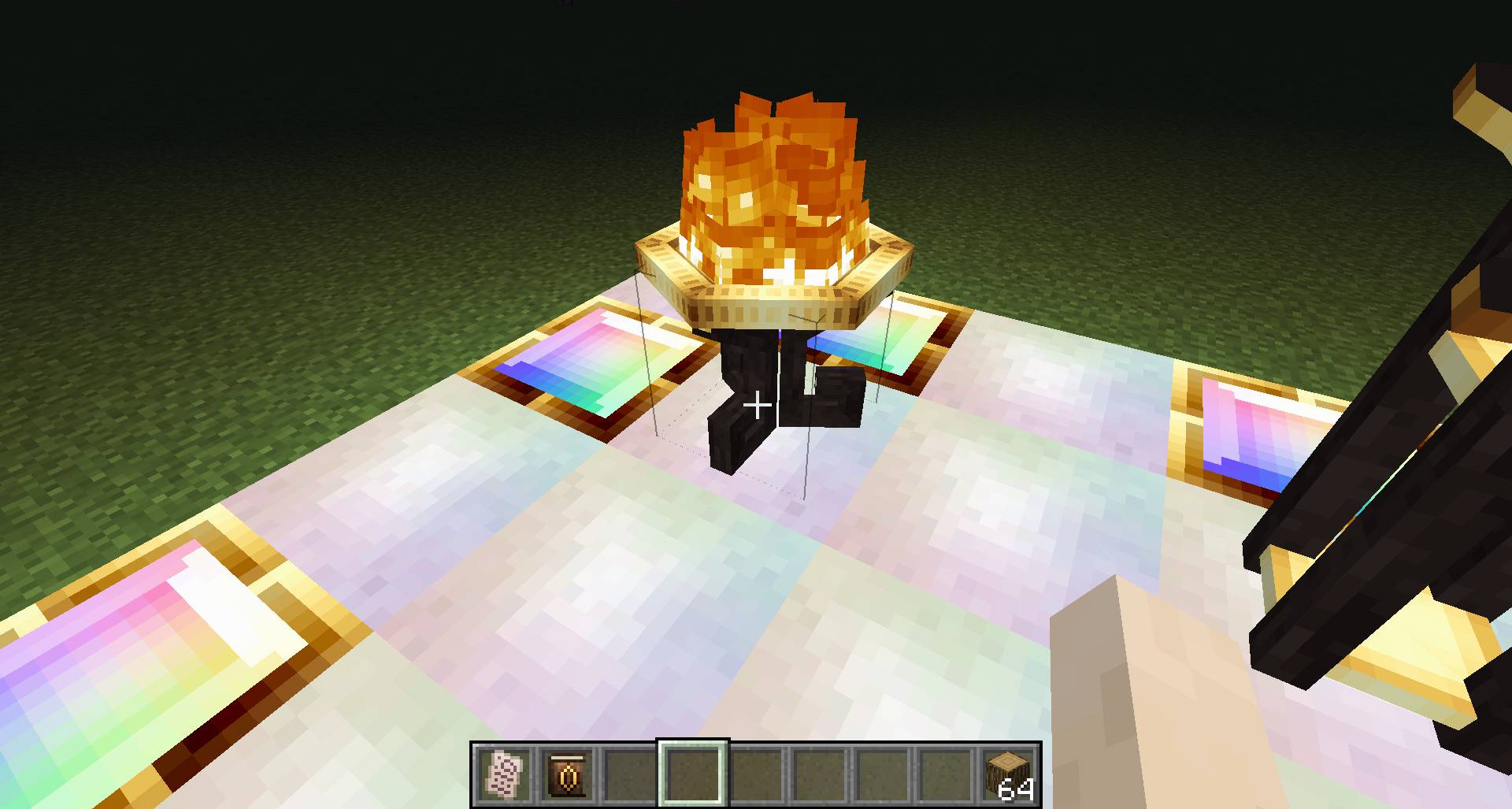 The Brazier of Hoarding: Items thrown or right-clicked into the brazier are distributed and sorted into relevant containers (excluding fluids)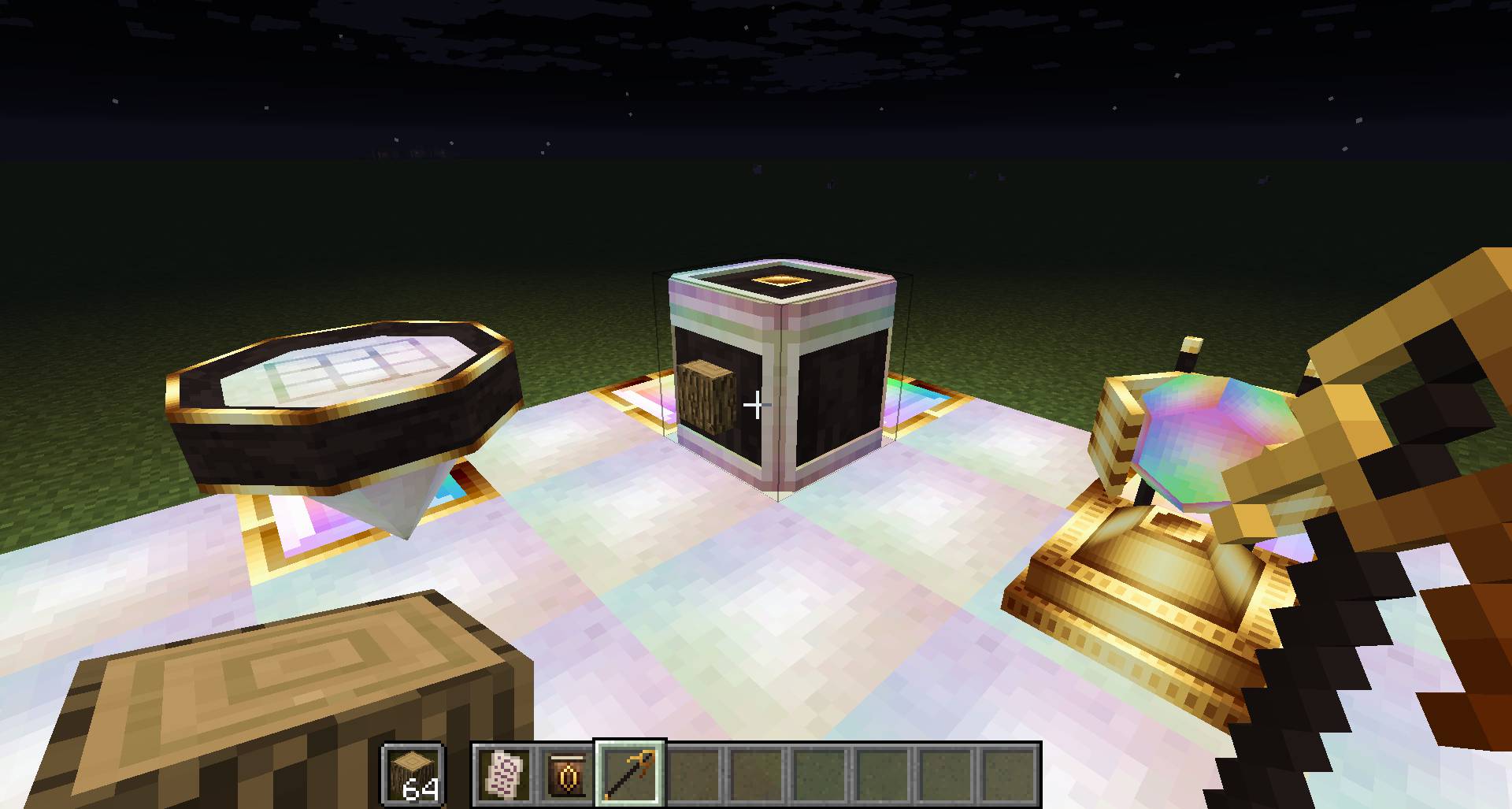 A Radiant Chest displaying a wooden log on one of its sides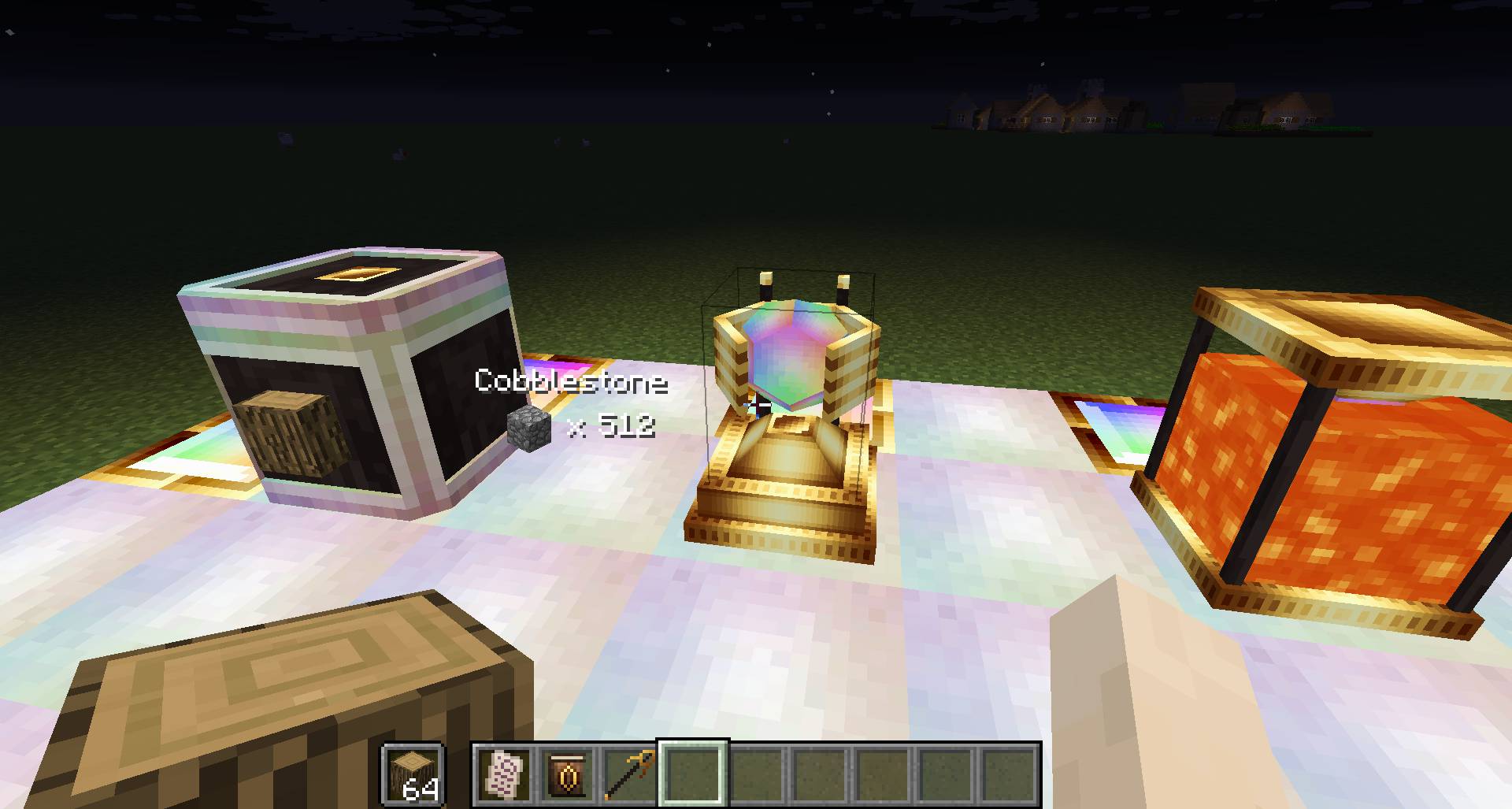 The HUD tooltip rendering for the Radiant Trove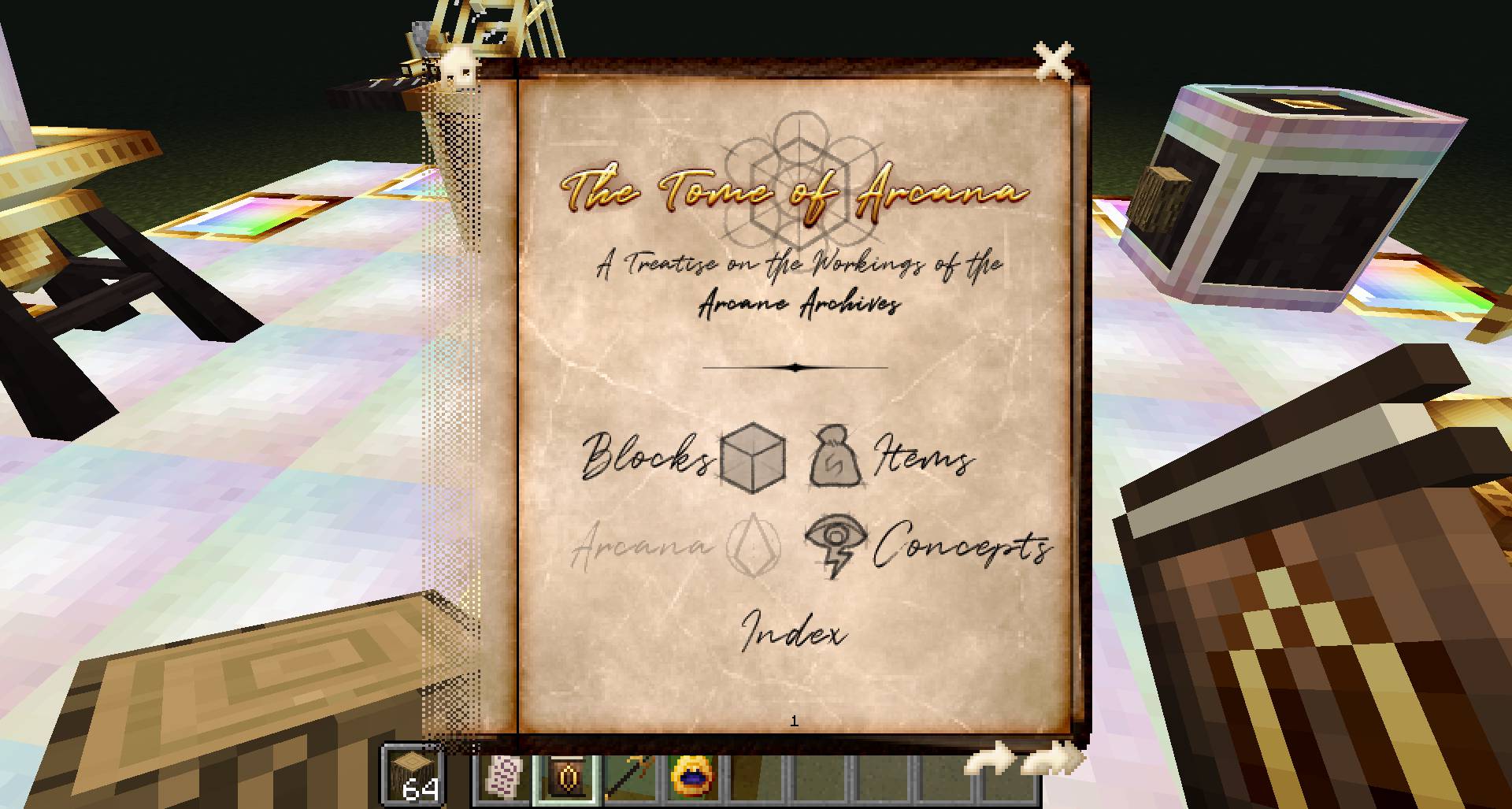 The title page of the Tome of Arcana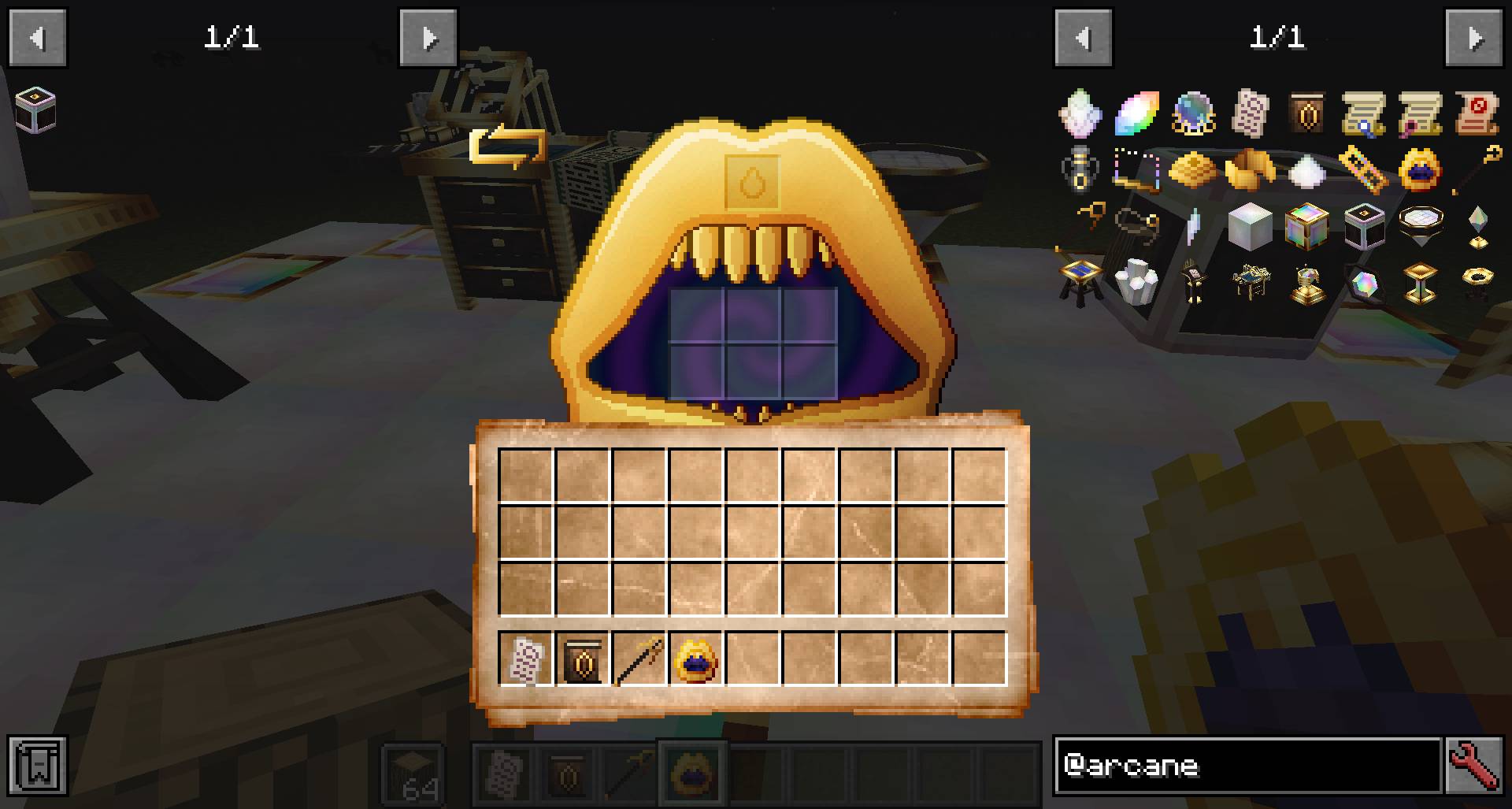 The front-face of the Devouring Charm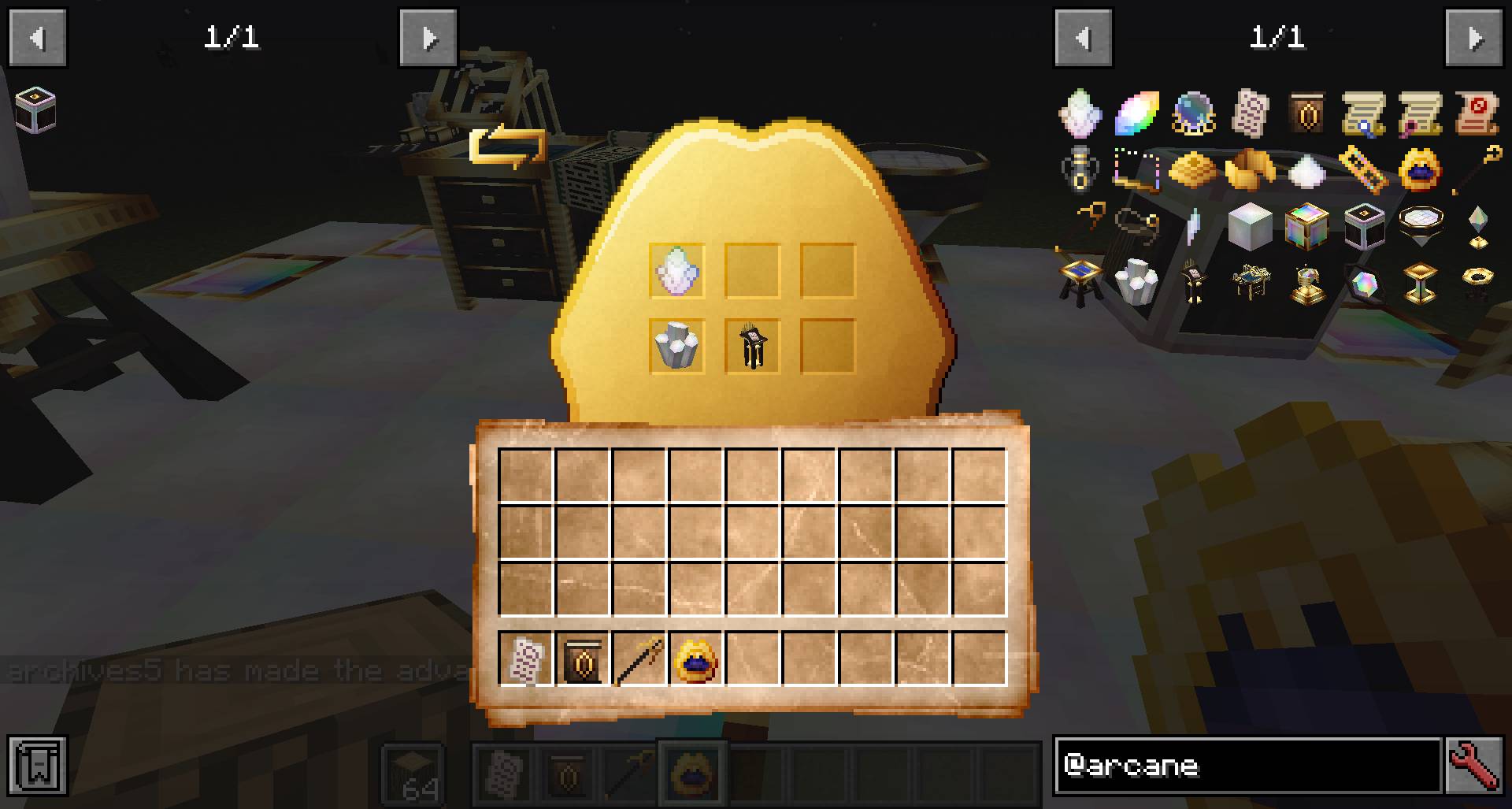 The back-side of the Devouring Charm: These items will be destroyed instead of being picked up.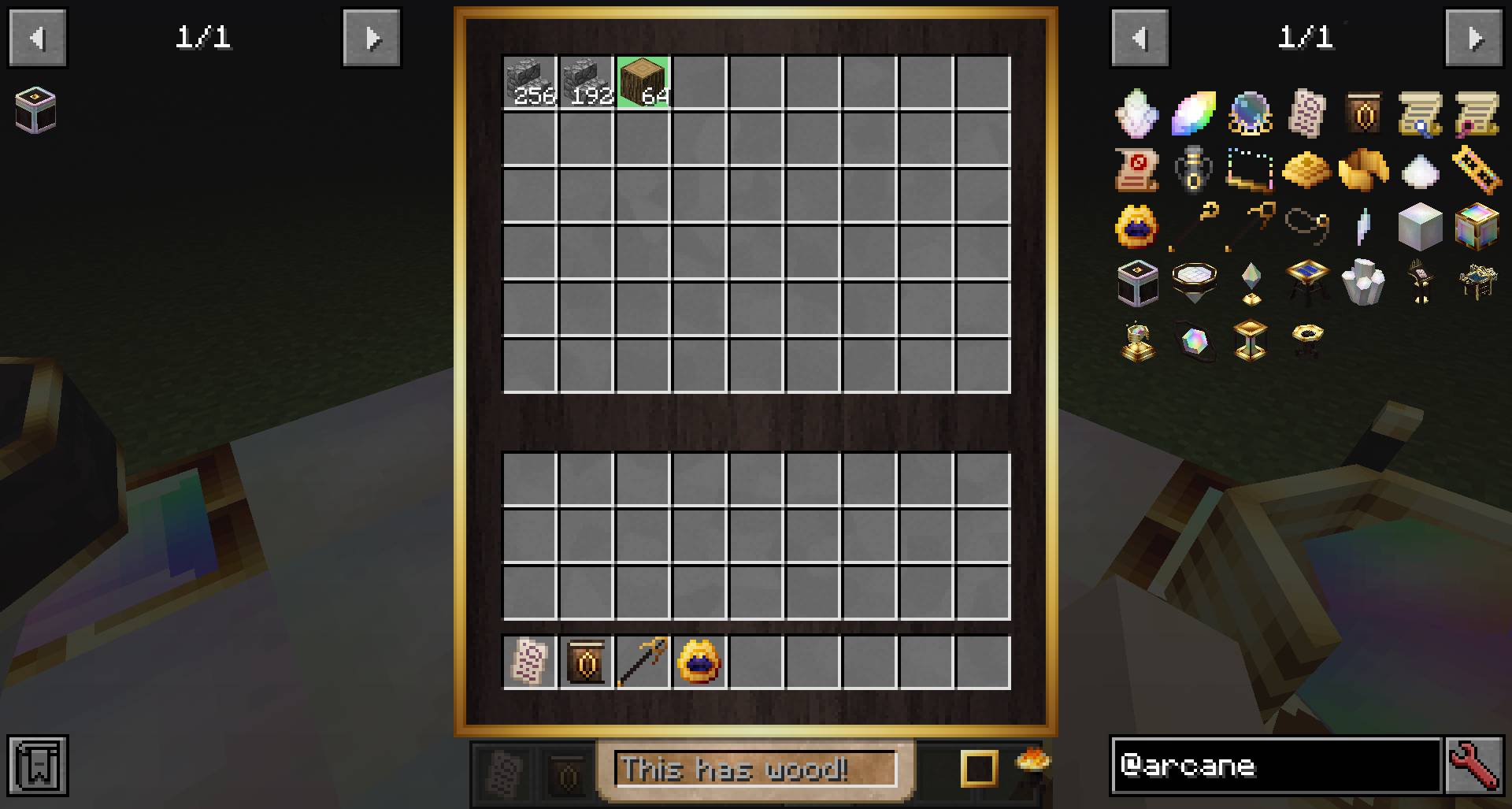 The Radiant Chest interior with Name & Tracked Logs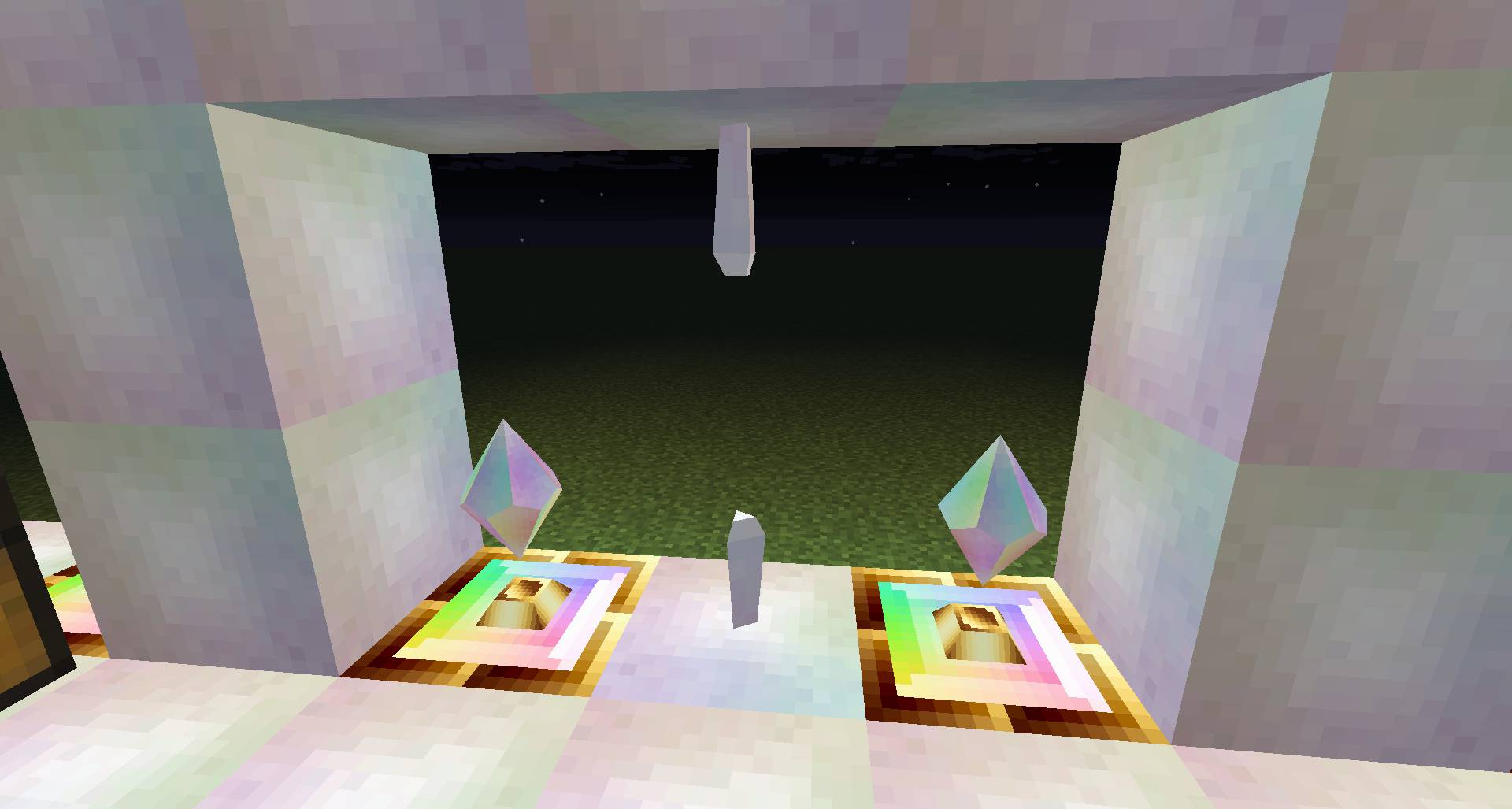 Decorative blocks: radiant slivers (vertical torches), radiant lamps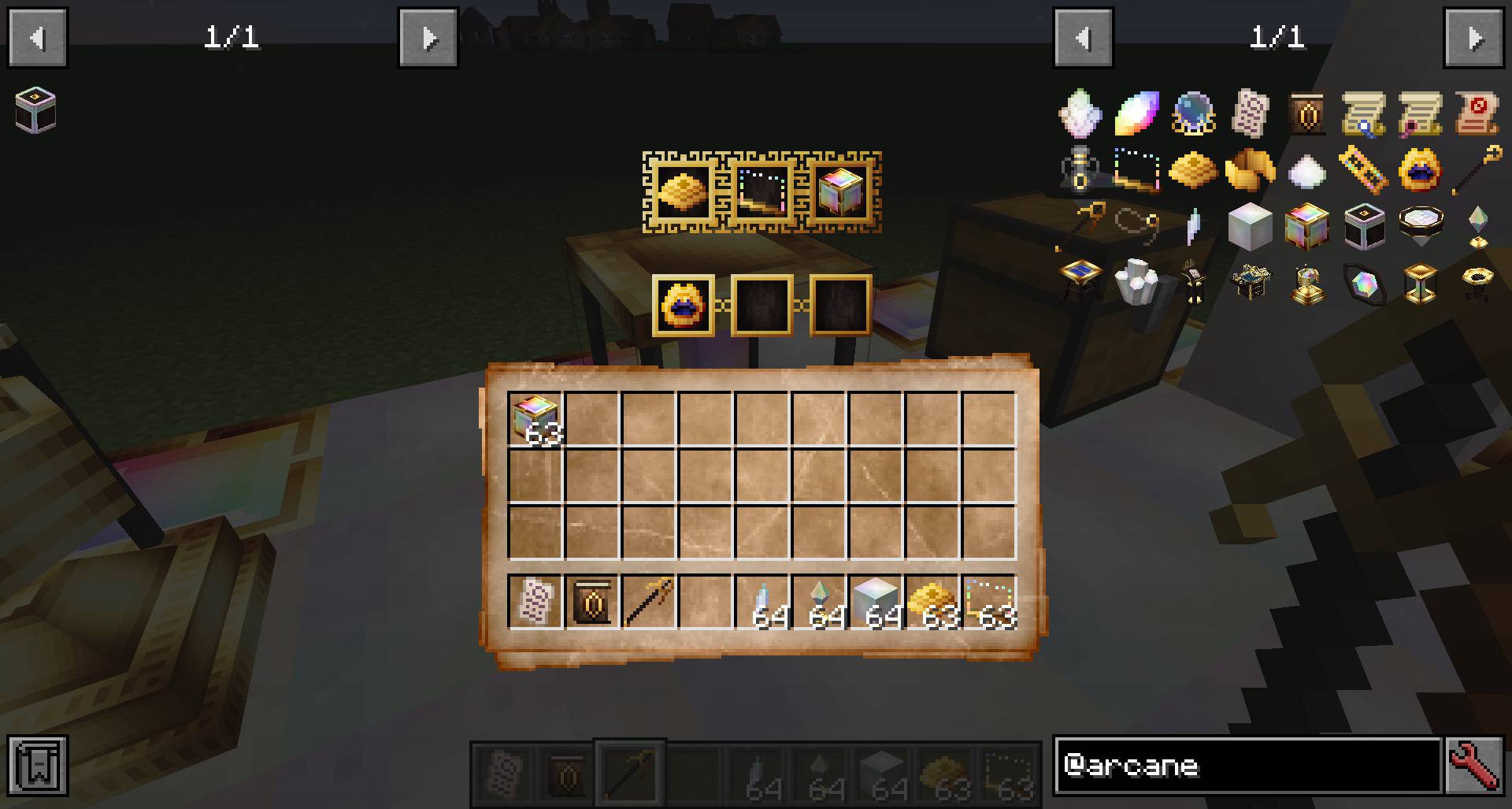 The upgrade interface (this one is for Tanks)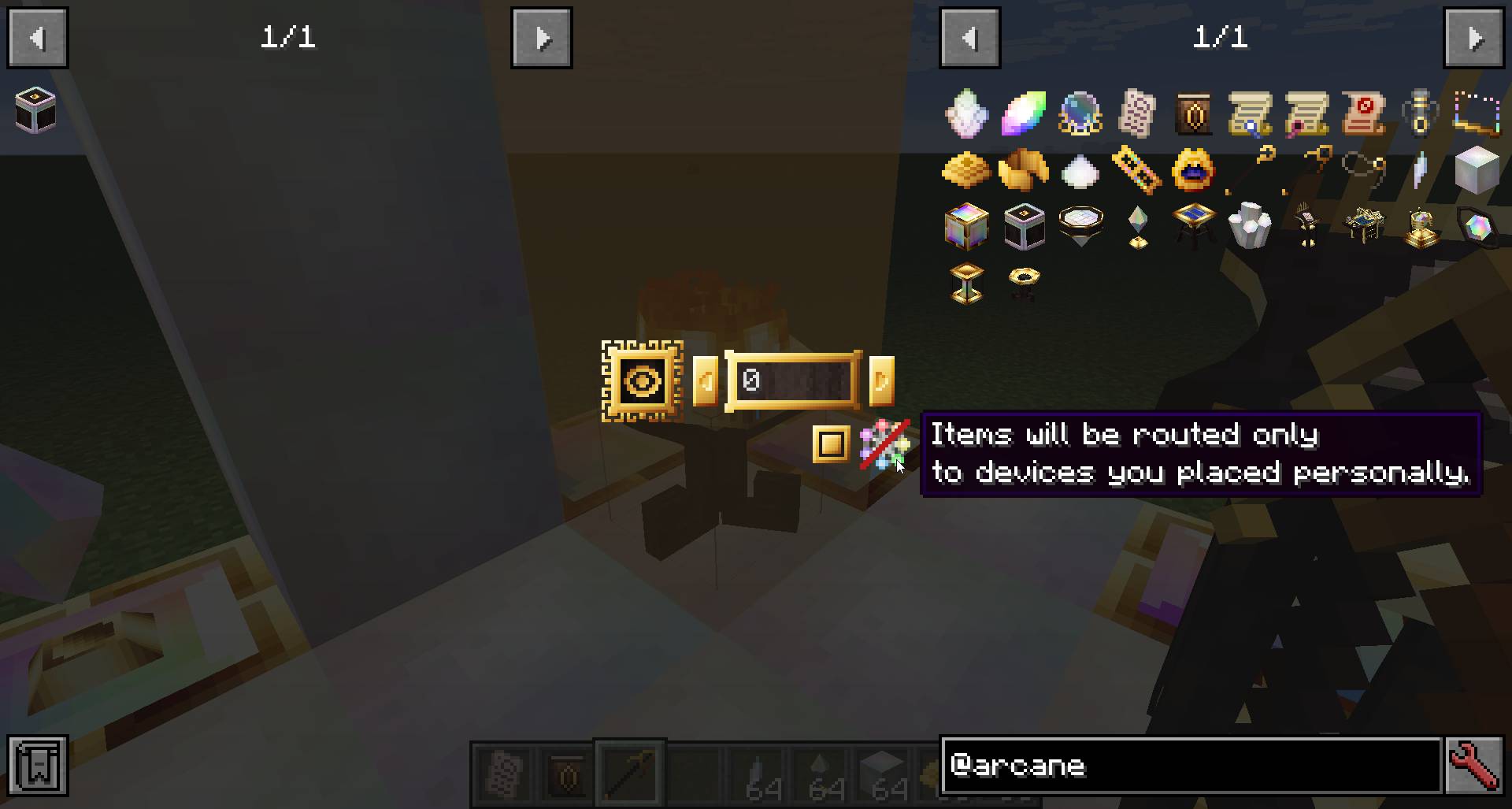 The interface for the Brazier Of Hoarding, showing the range (top to bottom of the world), currently radius of 0 blocks
More screenshots:
Requires:
How to install:
How To Download & Install Mods with Minecraft Forge
How To Download & Install Fabric Mods
Don't miss out today's latest Minecraft Mods
Arcane Archives Mod 1.12.2 Download Links
For Minecraft 1.12.2
Tags: