Bionisation 3 Mod 1.12.2, 1.11.2 (Survive and Conquer The World)
26,384
views ❘
October 17, 2021
Bionisation 3 Mod 1.12.2, 1.11.2 carries the player to the dangerous world full of different viruses and bacteria. You must to be careful and survive there. The danger can be everywhere: on earth, in the air, under water, and even in hell. At night, infected mobs get out on the surface. They can spread dangerous viruses and bacteria through air, attacks and in many other ways. Also, there is new biome – Infected Forest. This forest is full of viruses, infected water and mobs with rabies and other dangerous effects. If you get virus or bacteria, your items can be infected too, so if other player or you wear(or pick) them, you can get this effects again.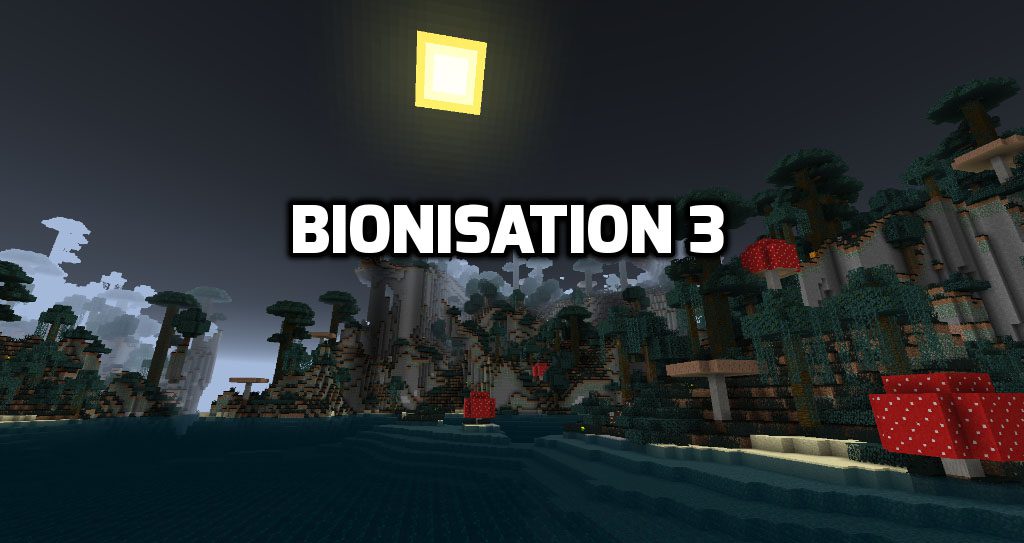 This mod also adds Bio armor. Bio armor can protect you from air-spread viruses, infected items and helps you to survive in Infected forest biome. There are many other features. You can know more about mod using Bionisation 3 Guide Book. Here you can find information about mechanics, cures, viruses, bacteria and more.
Features:
Many different types of viruses and bacteria. DNA system.
Herbs, machines, cure effects and vaccine creation.
Possibility to make your own viruses with unique sets of genes (effects).
Guide Book that can help you to survive in the world.
Infected forest biome and Abandoned Laboratory dungeon.
Symbionts with positive effects, immunity and blood indicators.
Commands: Type /cbio info to get full list of available commands.
Machines will process result instantly if you are in creative mode.
JEI compatibility (crafting recipes, machine recipes, etc.).
Flexible configuration.
Screenshots:
Infected Forest: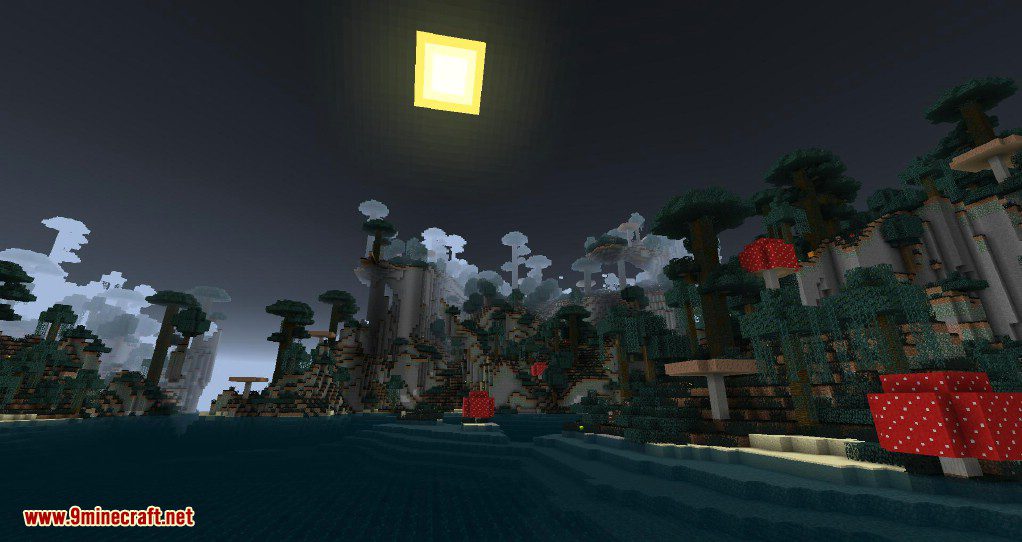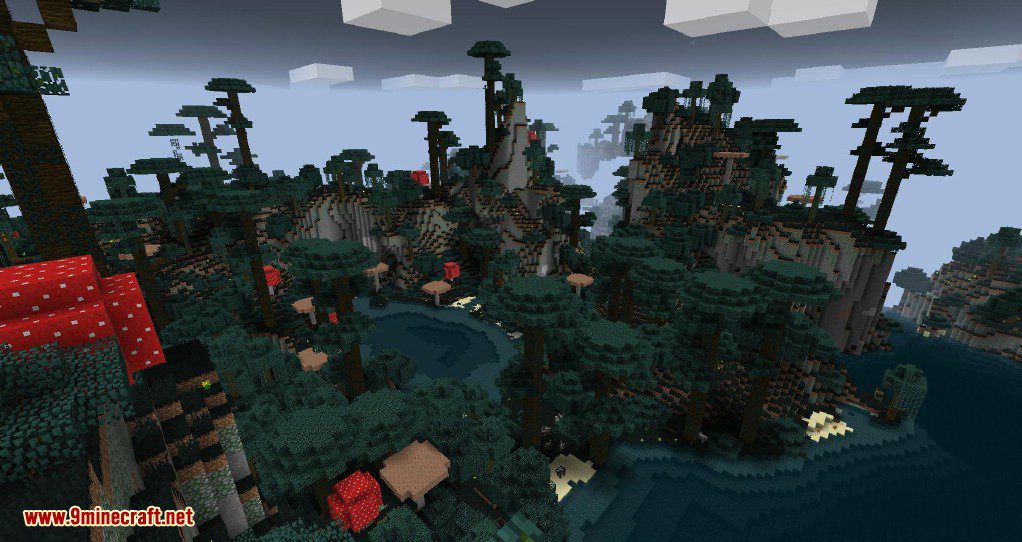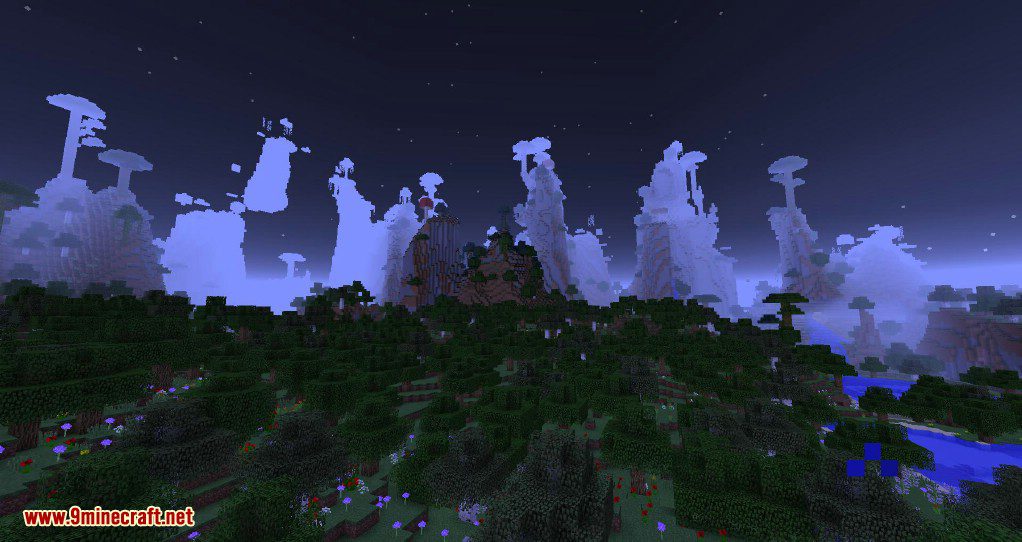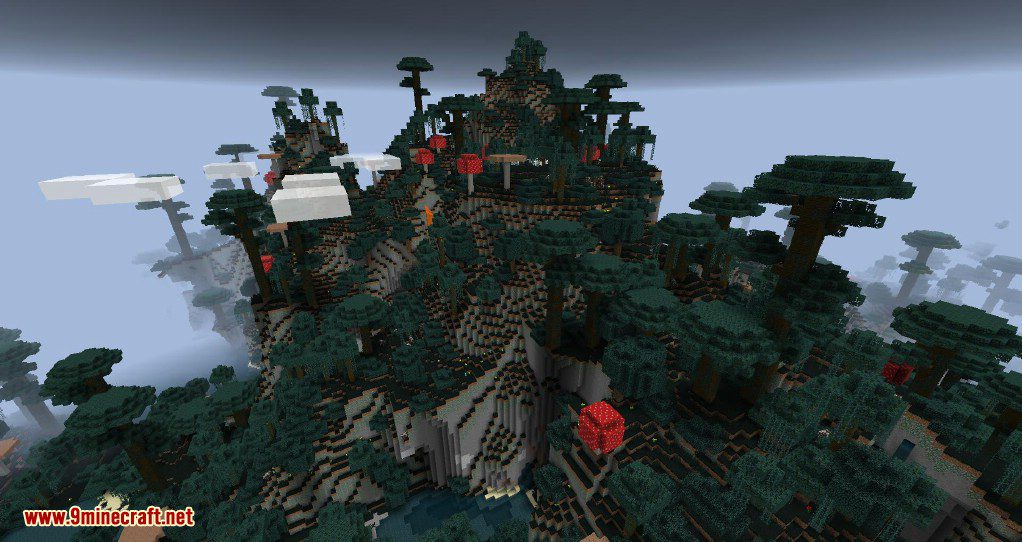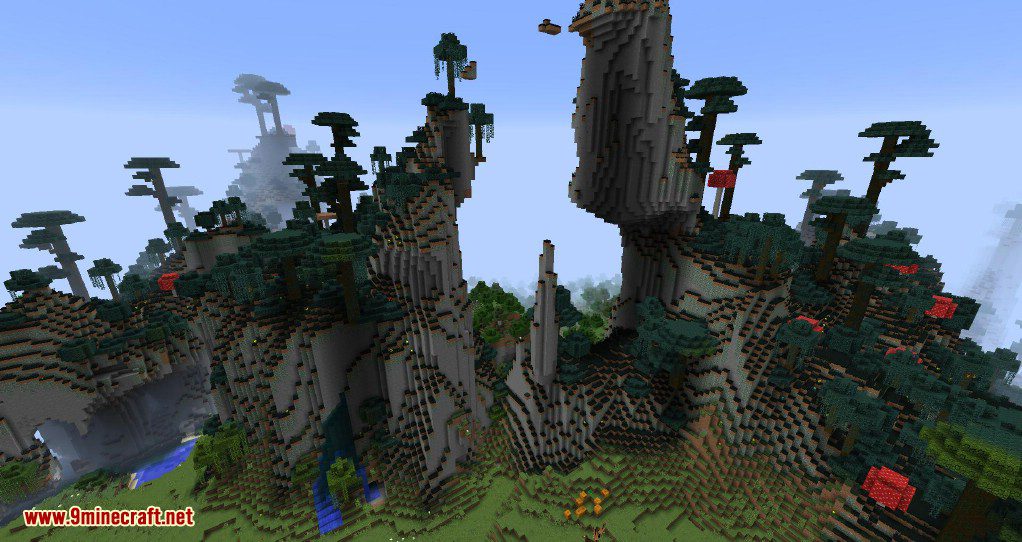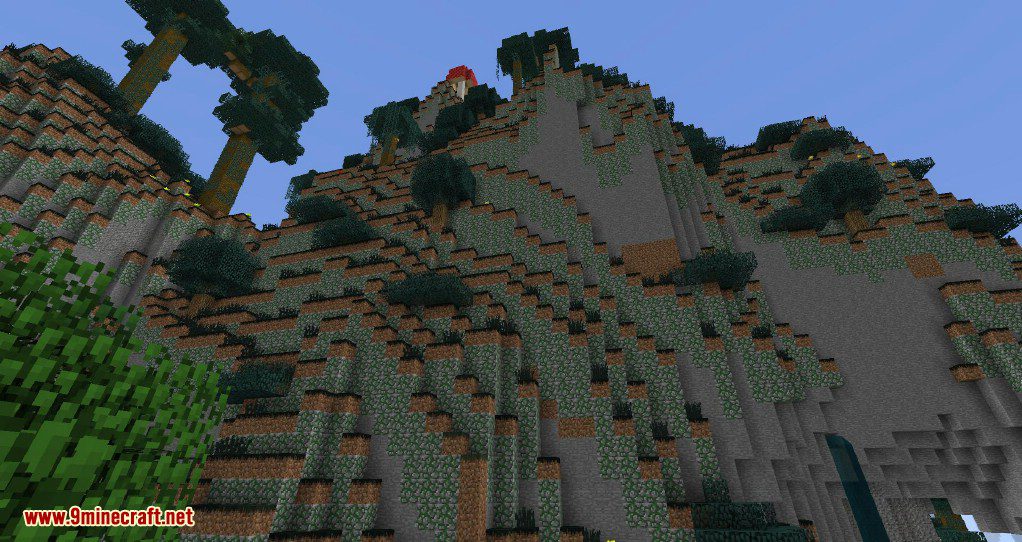 Infected Mobs: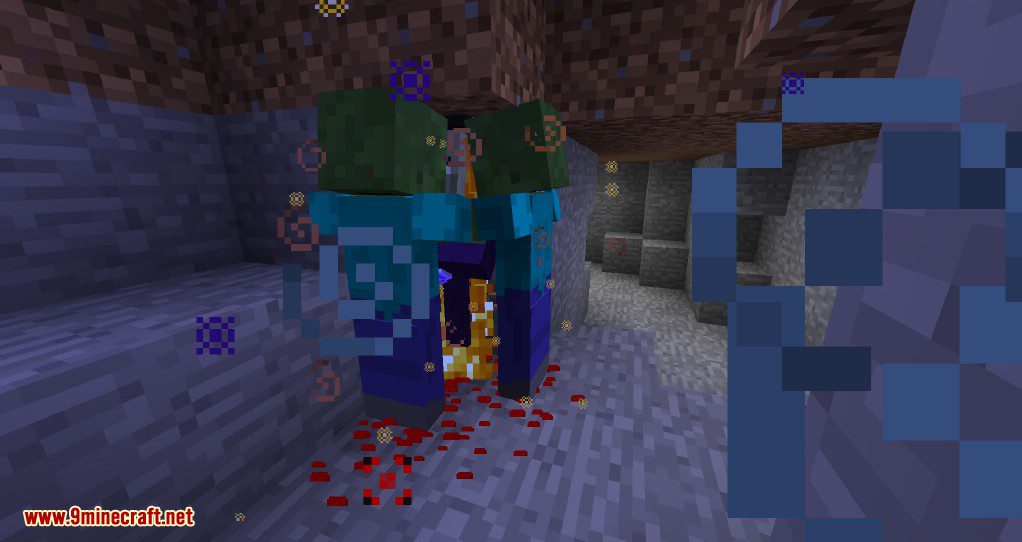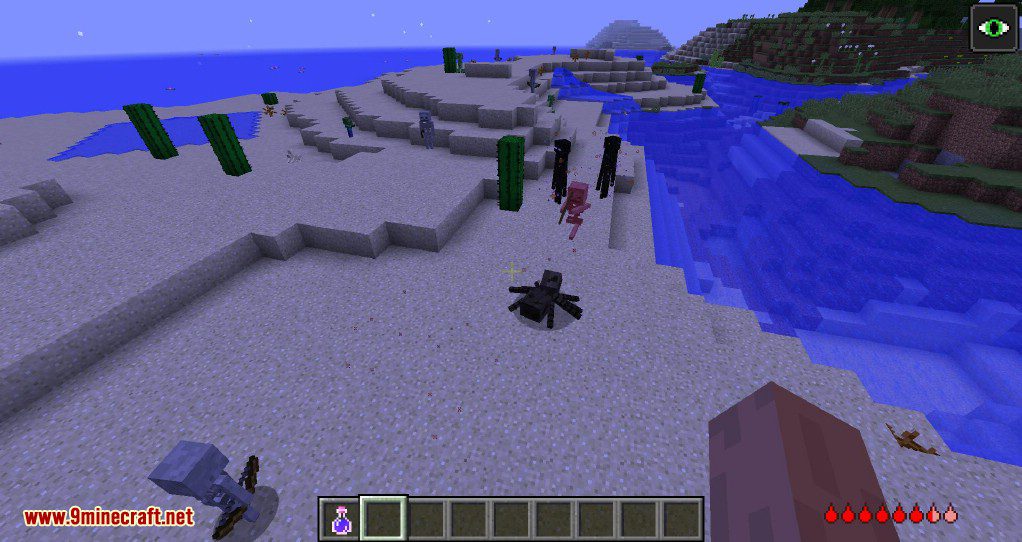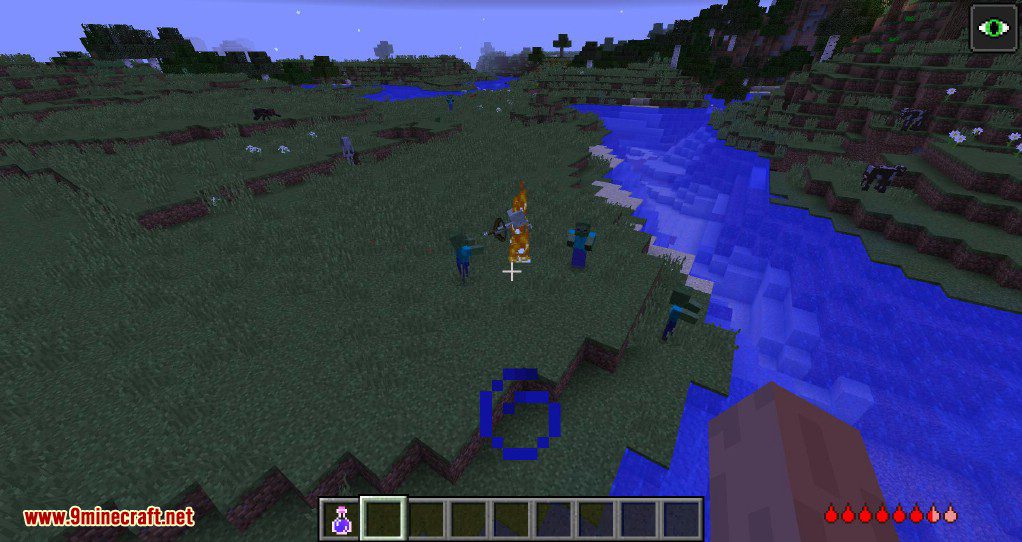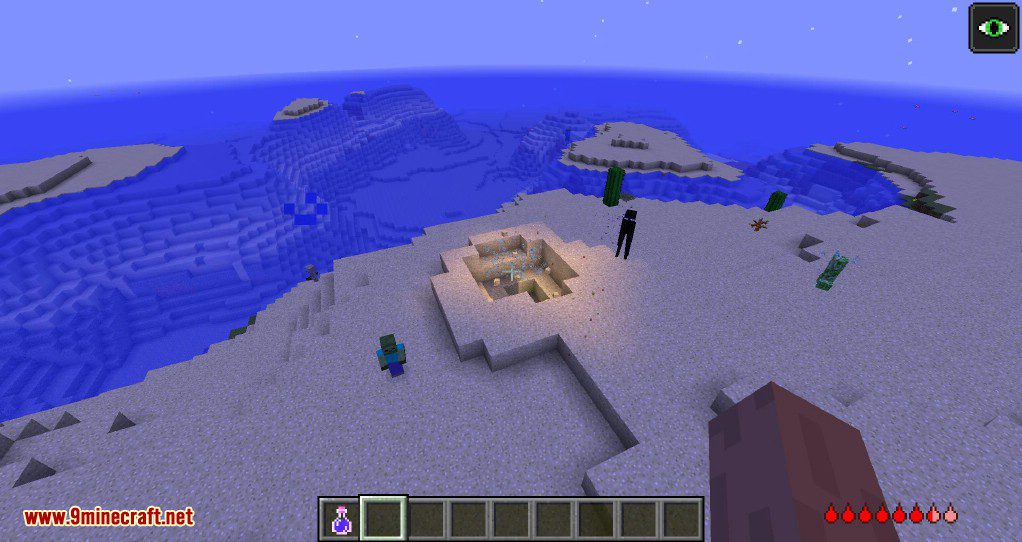 Infected Player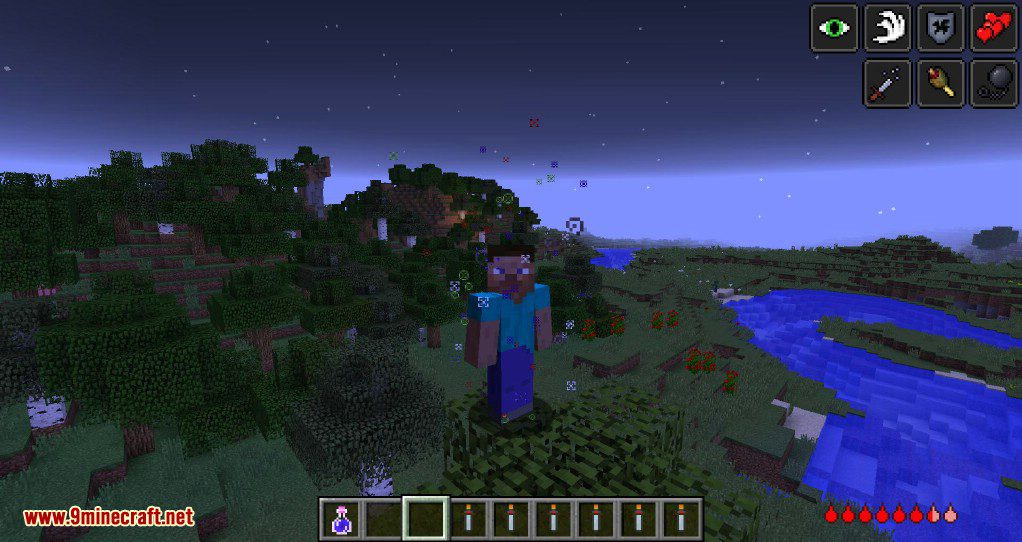 Herbs, Machines, Cures and Custom Viruses:
But you are not alone. There many herbs and useful ingredients that you can find in world. You can prepare cures and vaccines against viruses and bacteria in machines called Herbal Station and Vaccine Creator. Also you can clear your items from infection using Disinfector. But that's not all. You are able to create your own virus with unique set of genes. There are all potion effects, spread effects(through air, on attack, etc.), mind control effects(make all mobs peaceful, hostile, etc.), explosions, burning, mutation and more in your arsenal. Create virus that can spread through air and make all mobs peaceful and live in peace, or make them hostile and watch the chaos. For that you need to use DNA Former and Virus Replicator machines(find more information in "Genetics" part of Guide Book).
Each virus has its own DNA. But some viruses can mutate and change its DNA. You can also make your virus unpredictable by adding mutation gene.
Herbs and Machines: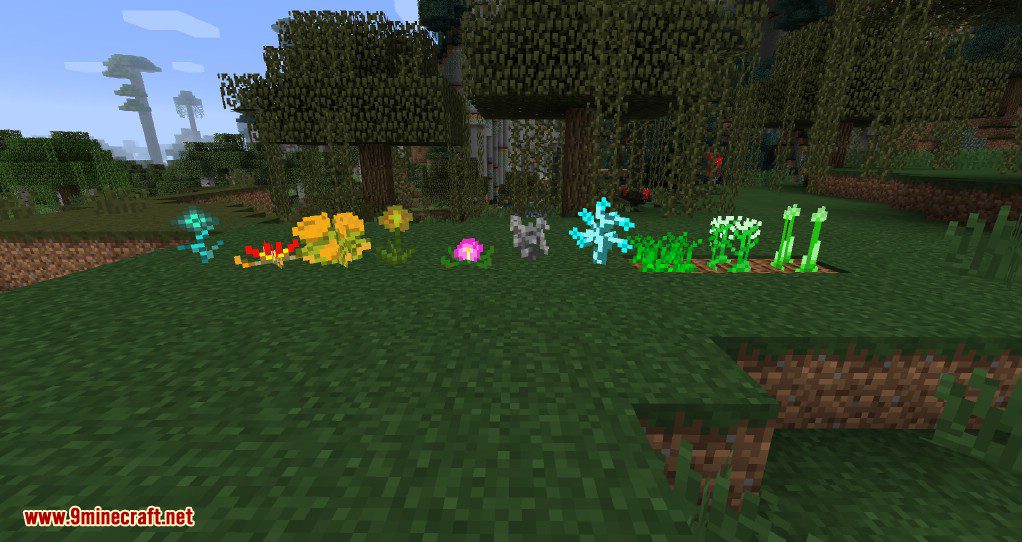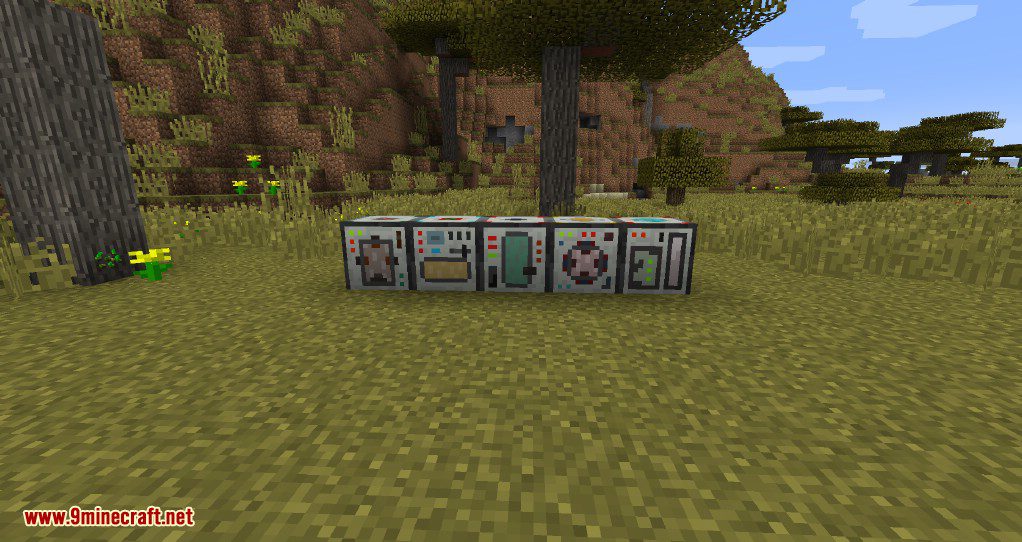 Virus Creation:
Forming DNA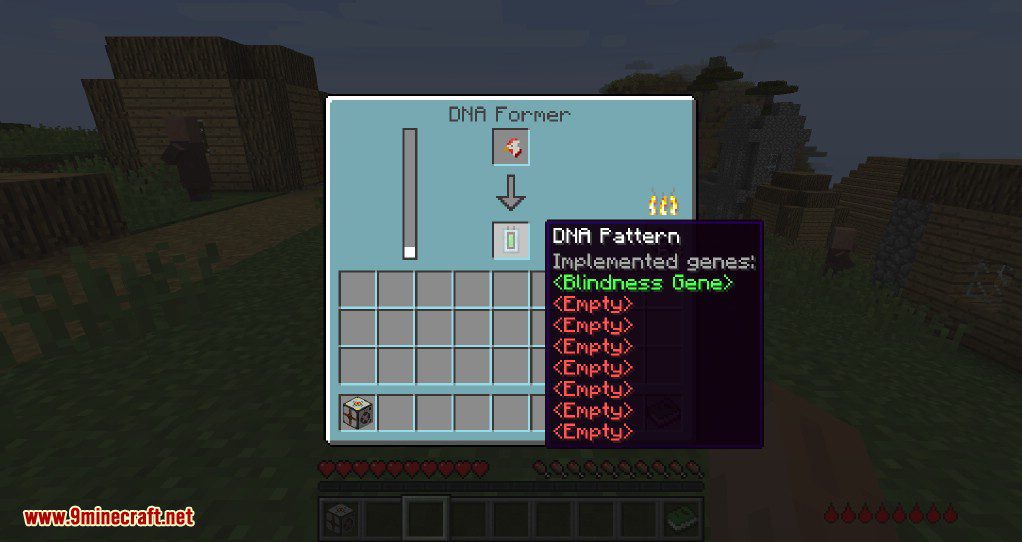 Creating Virus Sprayer with custom virus: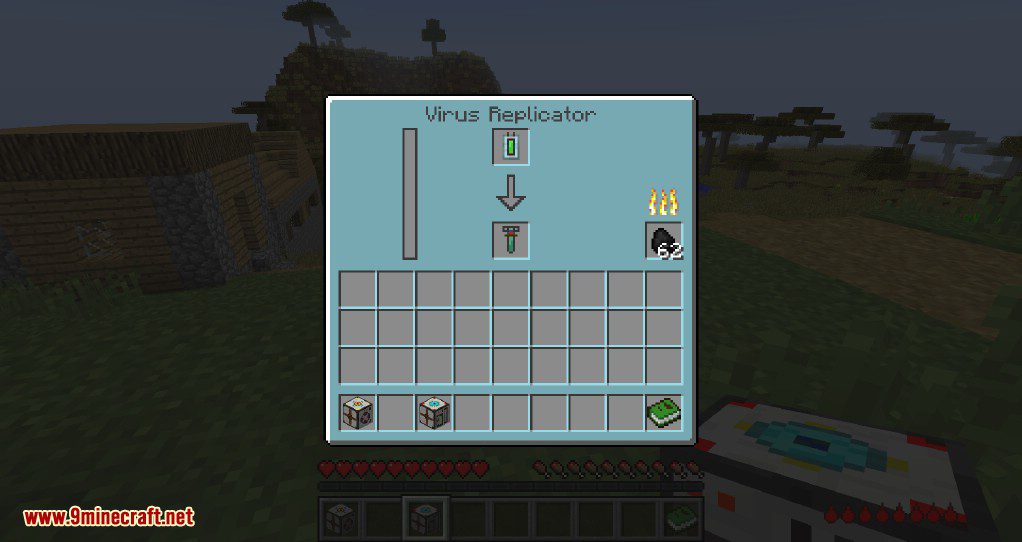 Result: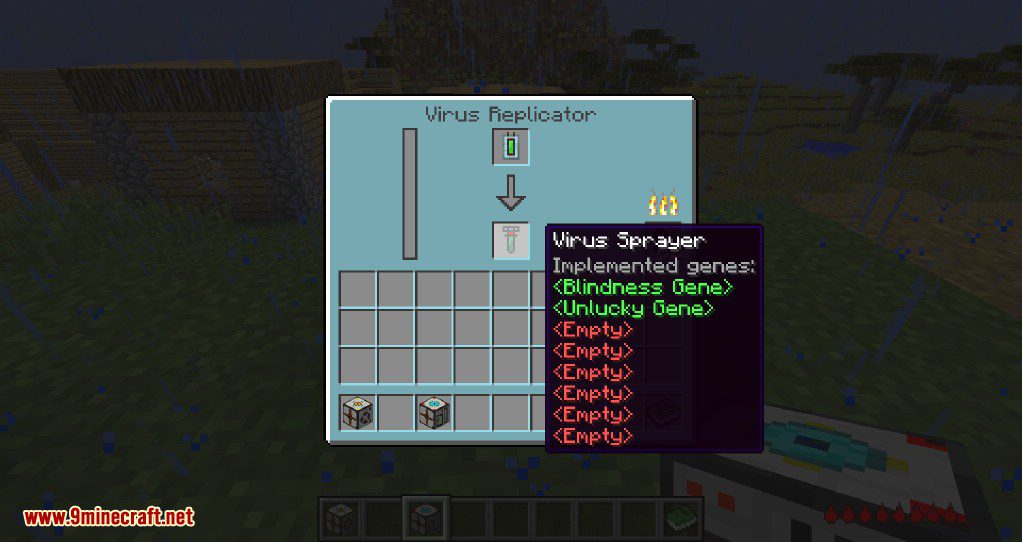 Immunity and Blood:
Player also has Immunity and Blood. Immunity level determines the power of viruses and bacteia. The lower is your immunity level, the stronger is effects. Blood can be reduces by Bleeding, Internal bleeding, Fracture, etc. Low blood level can cause death. You can use herbs and potions to keep your immunity and blood on high level.
Dungeons and Symbionts:
In the world you can find new dungeons – Abandoned Laboratory. Inside can be found machines, ingredients, gene vials, different reagents, blood vials and symbiont vials. Symbionts(from symbiont vials) can give you many positive effects and immunity against specific viruses and bacteria.
Abandoned Laboratory: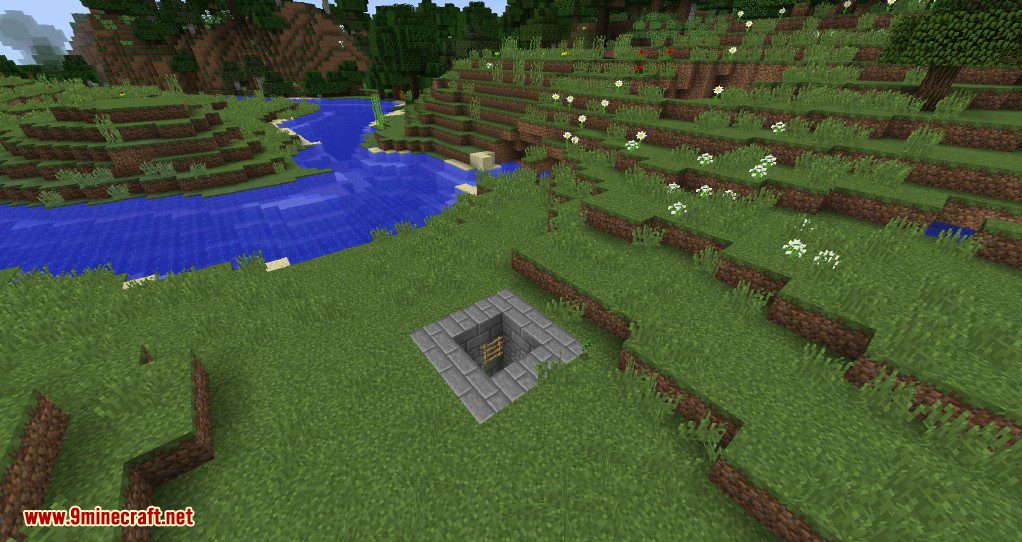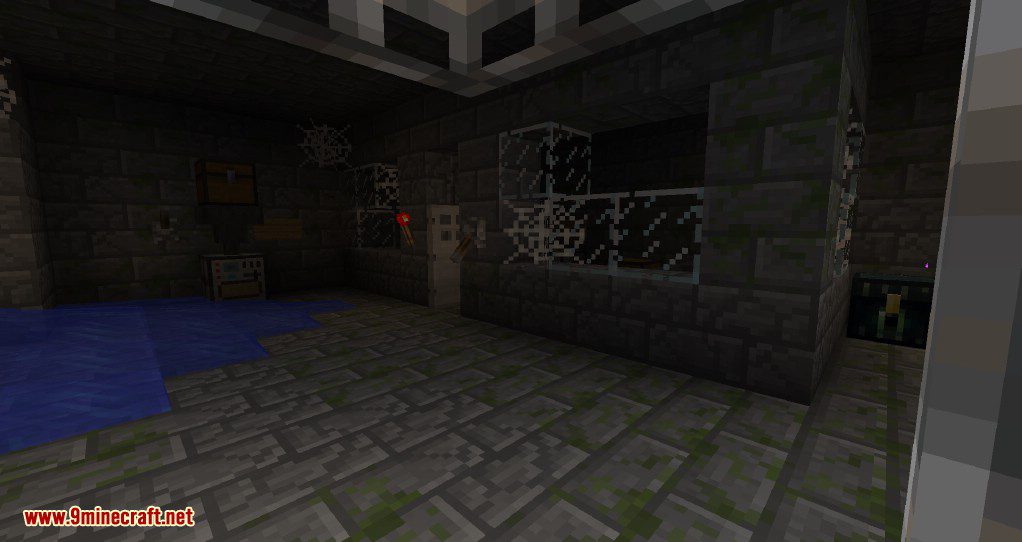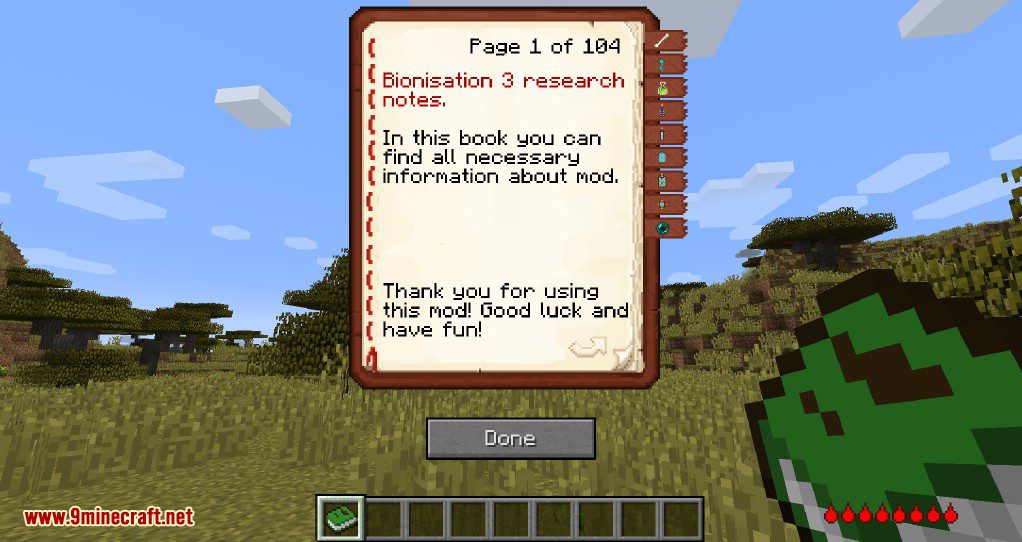 Items (ingredients)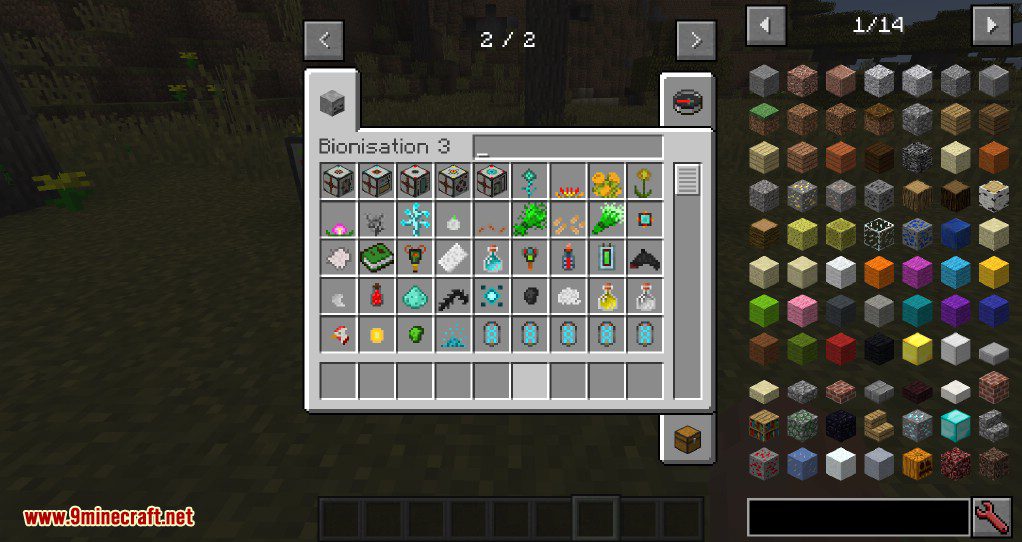 Items (vials)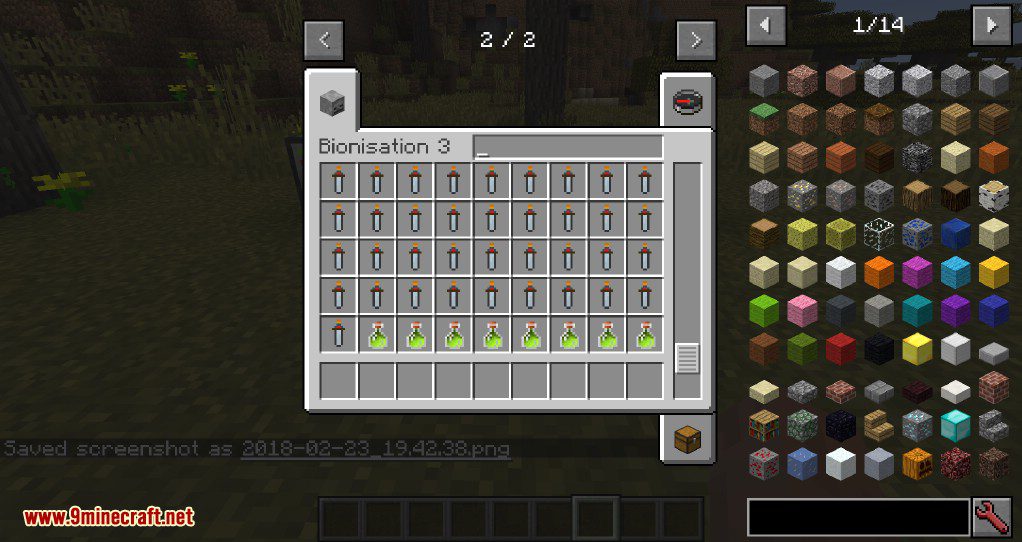 Player in Bio-costume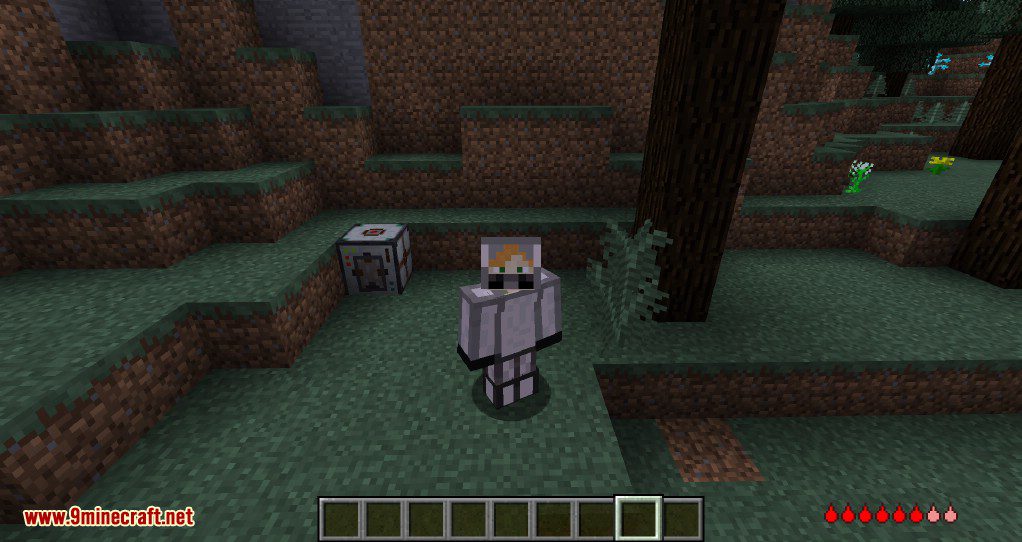 Symbionts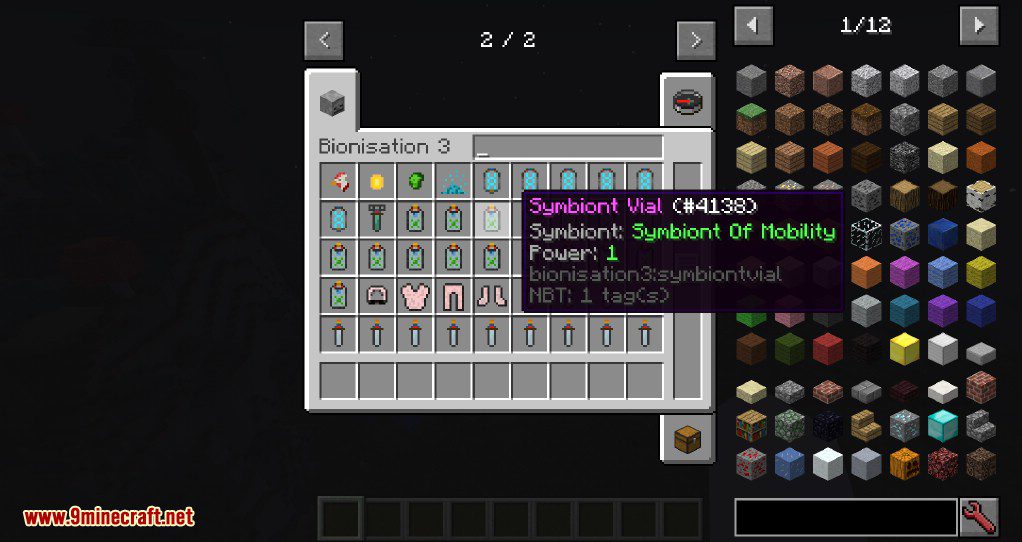 Early game suggestions in Guide Book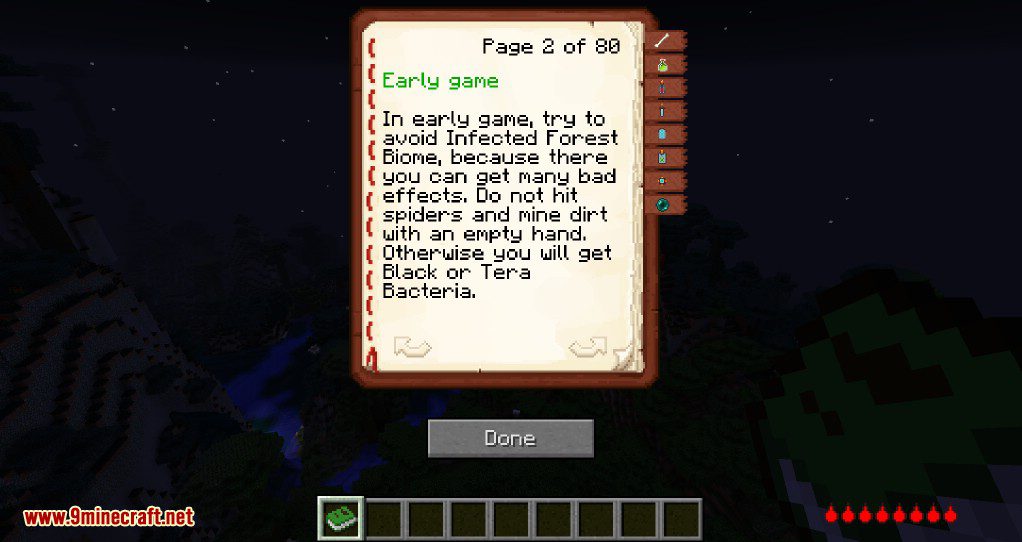 Infected forest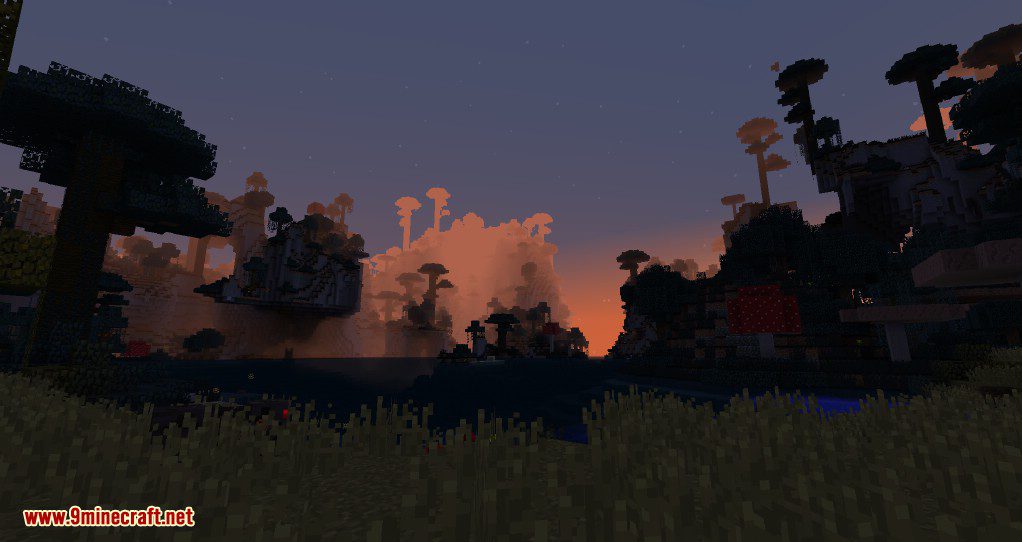 Custom virus with Glowing and Air Spread Gene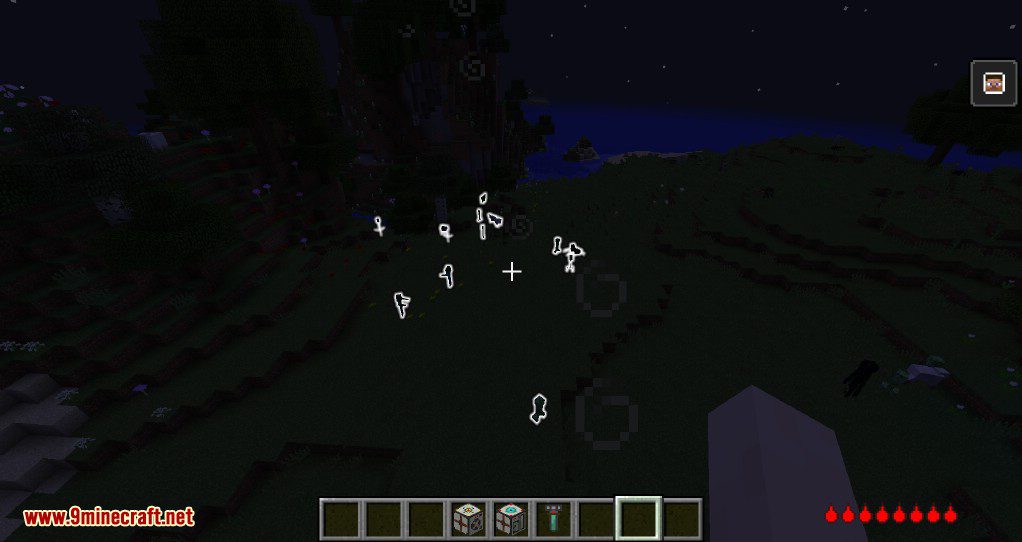 Mobs with rabies and other viruses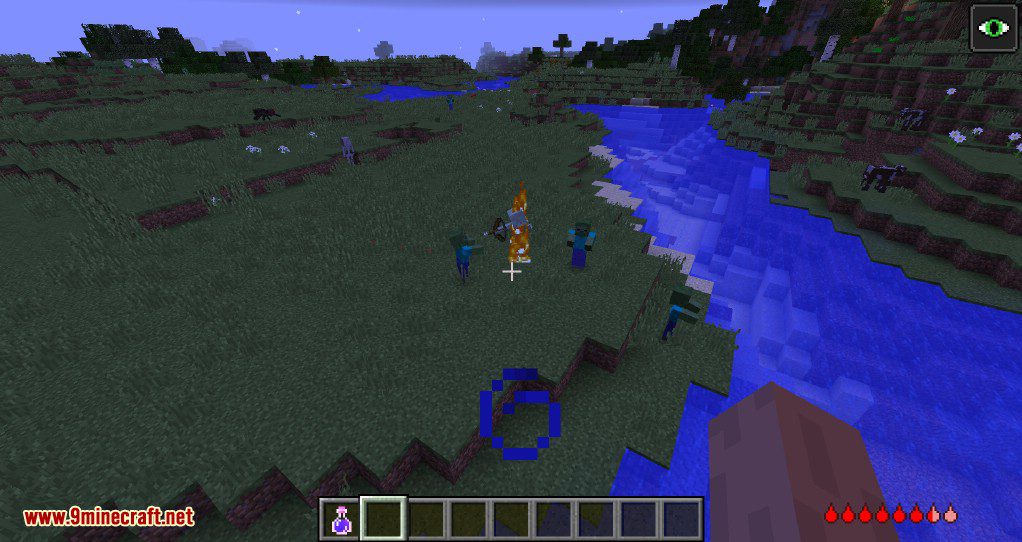 Creating DNA Pattern in DNA Former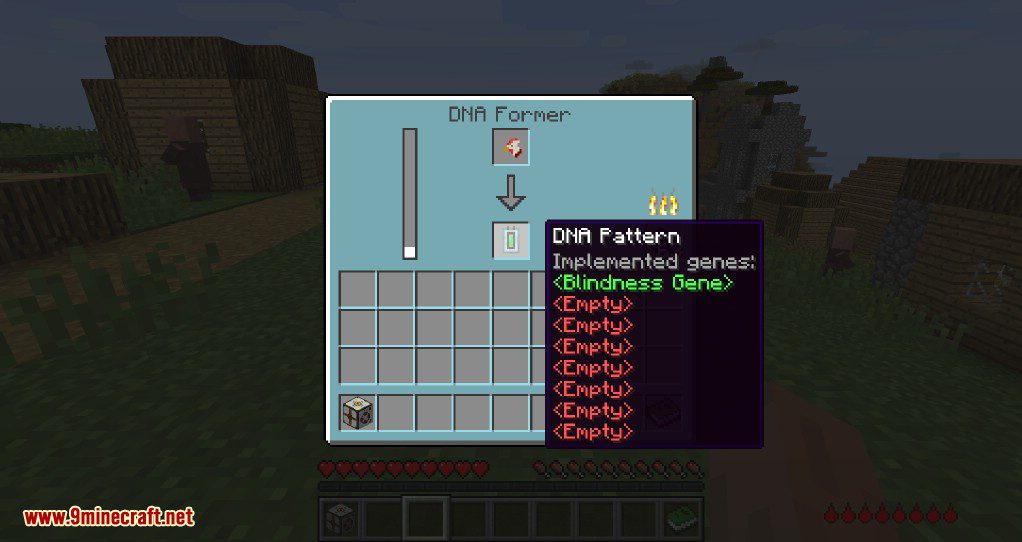 Requires:
How to install:
How To Download & Install Mods with Minecraft Forge
How To Download & Install Fabric Mods
Bionisation 3 Mod 1.12.2, 1.11.2 Download Links
For Minecraft 1.11.2
For Minecraft 1.12.2
Tags: