Create Crafts and Additions Mod (1.19.2, 1.18.2) – Electrifying the Create Mod
Create Crafts and Additions Mod (1.19.2, 1.18.2) extends Create and acts as a bridge between electricity and kinetic energy from Create by adding an Electric Motor which generates kinetic energy from Forge energy and an Alternator which does the opposite at 75% efficiency. To craft these items you need to make a Rolling Mill which is a kinetic machine that is used to make rods and wires. All the recipes are available through Just Enough Items Mod.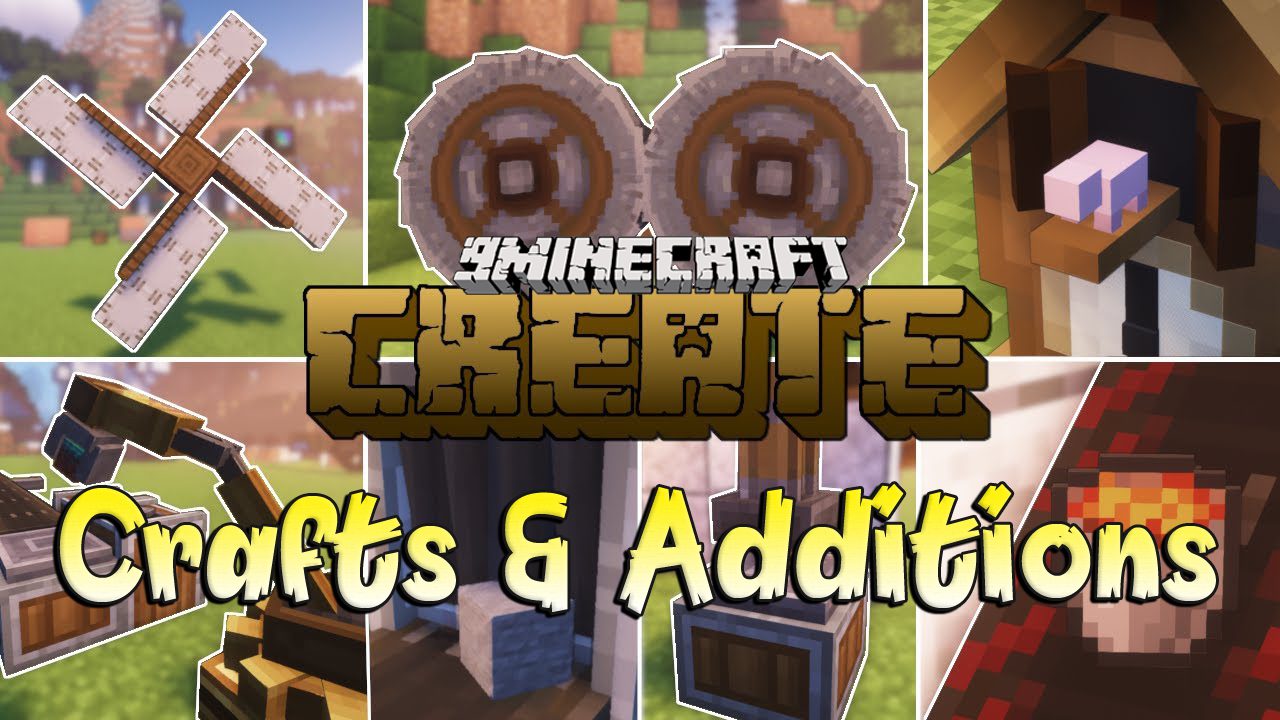 Features:
Electric Motor: Generates kinetic energy from Forge Energy, provides a ComputerCraft peripheral.
Alternator: Generates Forge Energy from kinetic energy.
Rolling Mill: Used to craft Wires and Rods.
Creative Generator: Generates a limitless supply of Forge Energy.
Induction Heater: Heats furnaces using Forge Energy (Replaces External Heater from Immersive Engineering).
Connector & Wires: Wires for energy transfer.
Redstone Relay: Controls energy flow with Redstone.
Accumulator: Energy storage.
Charging Station: Charges electric items.
Tesla Coil: Charges electric items, can also be used to inflict damage to Players and Mobs.
Furnace Burner: Furnace which doesn't require a smelting recipe to run.
Crude Burner: A Furnace Burner that is fueled by liquids such as Seed, Plant, Crude, and Creosote Oil.
Overcharged Hammer: A powerful throwable melee weapon.
Chocolate and Honey Cake.
Diamond Grit Sandpaper.
Multimeter.
Biomass, Biomass Pellet, Sead Oil, and Bioethanol.
Various wires, rods, spools, and other crafting components.
Screenshots: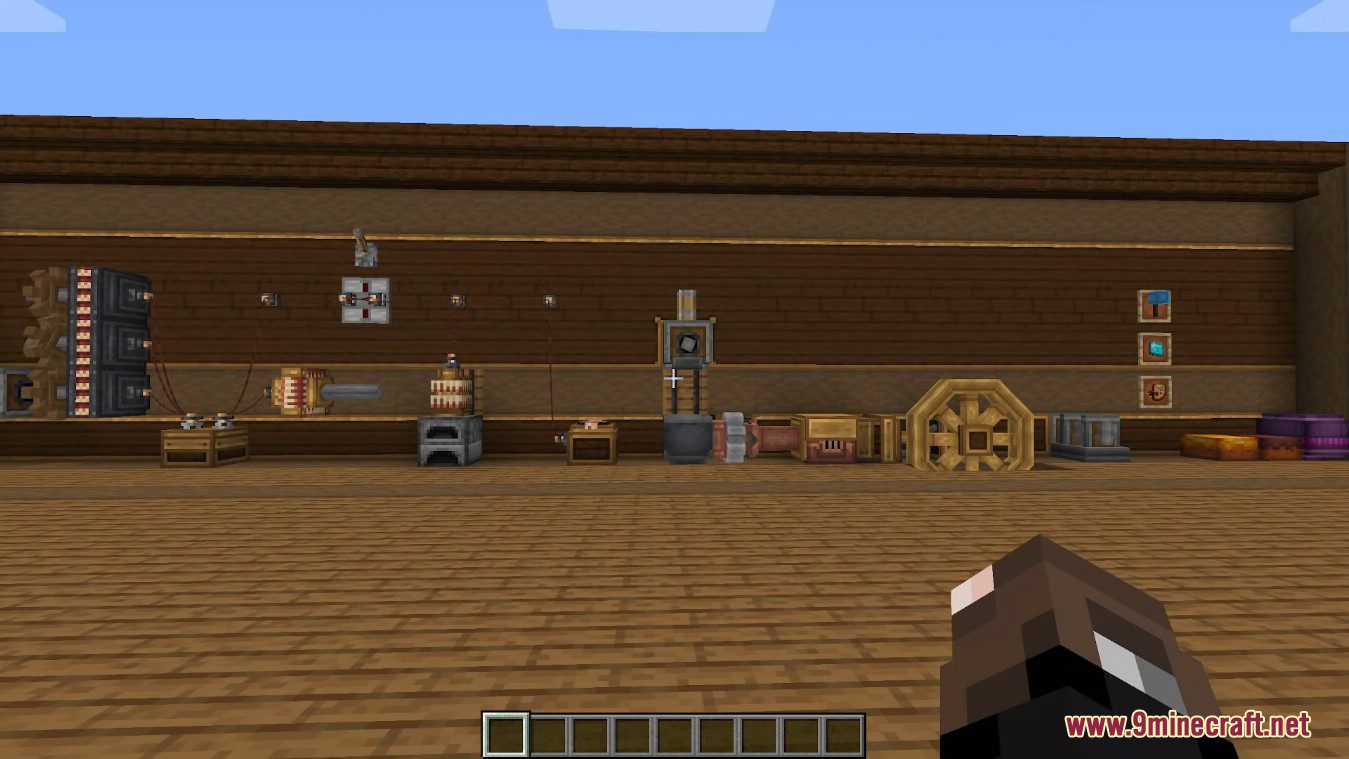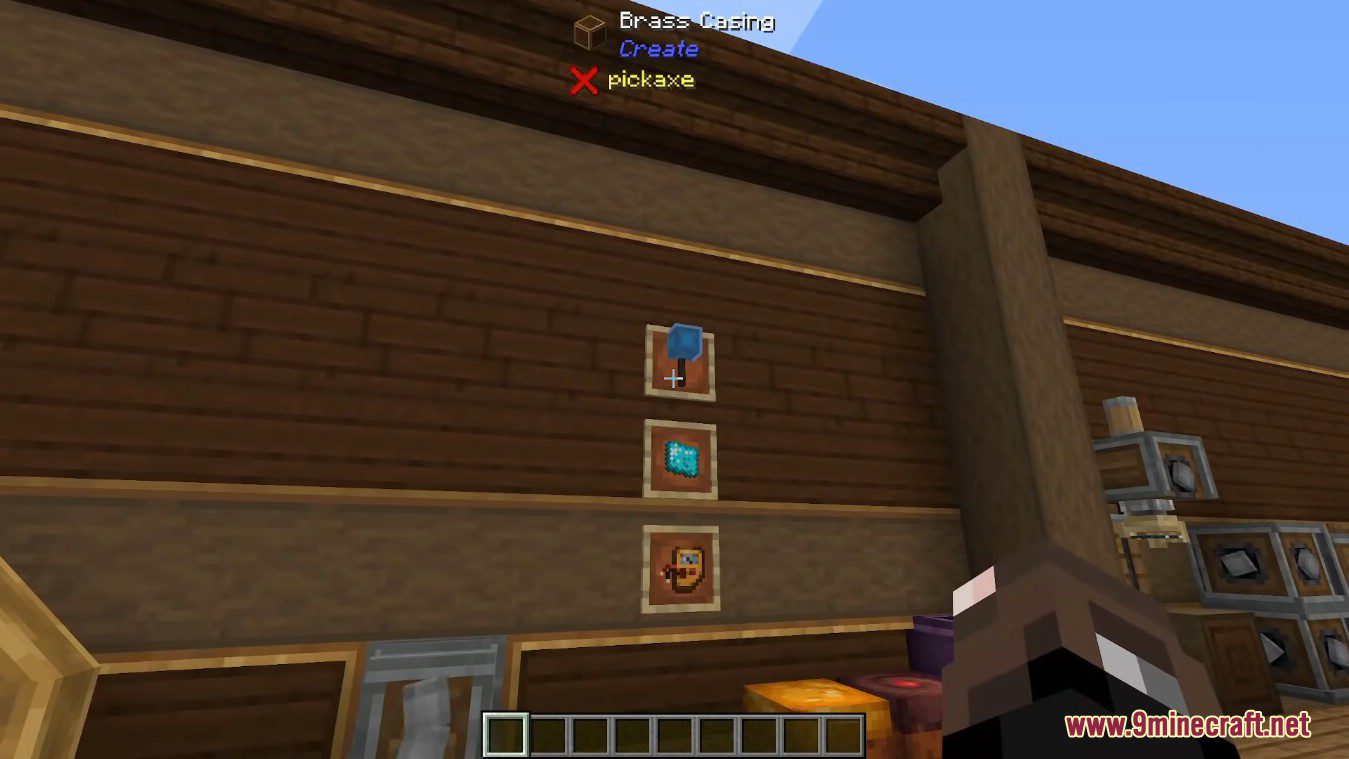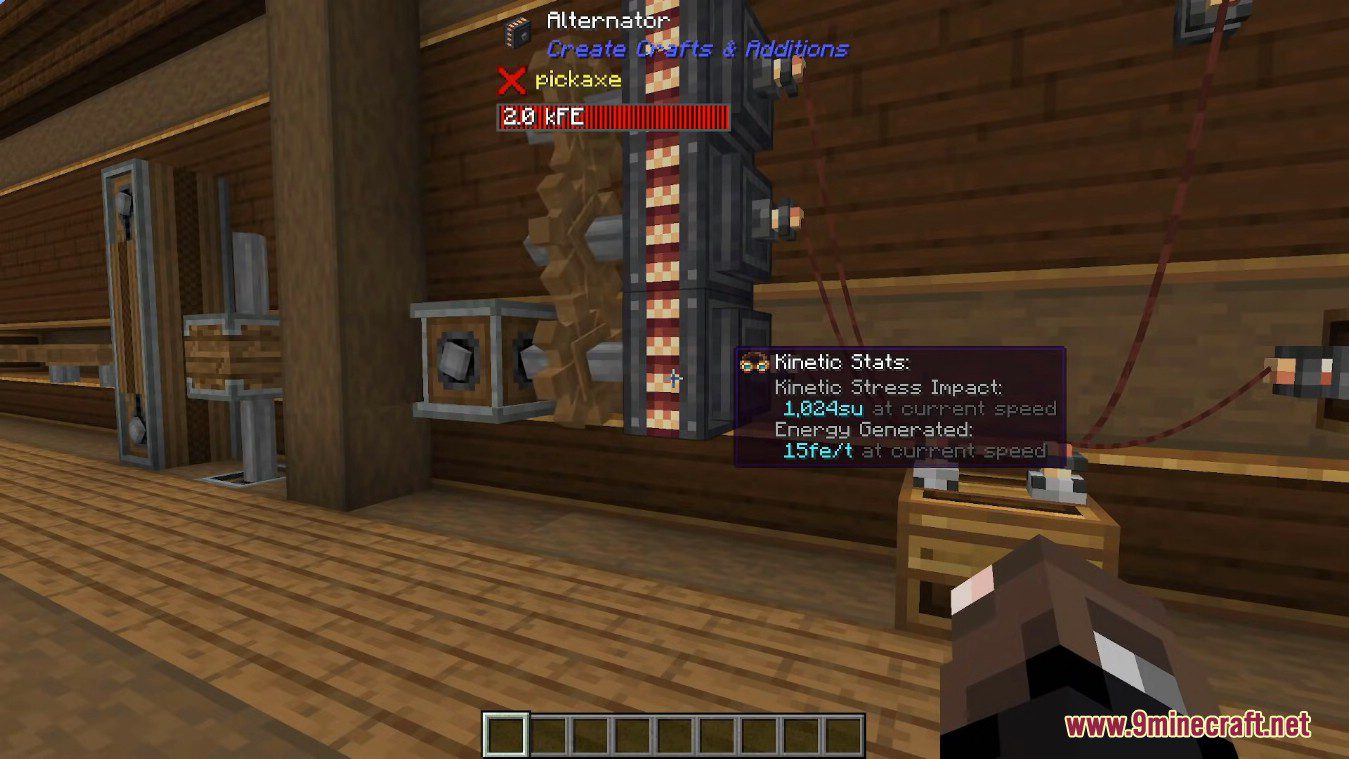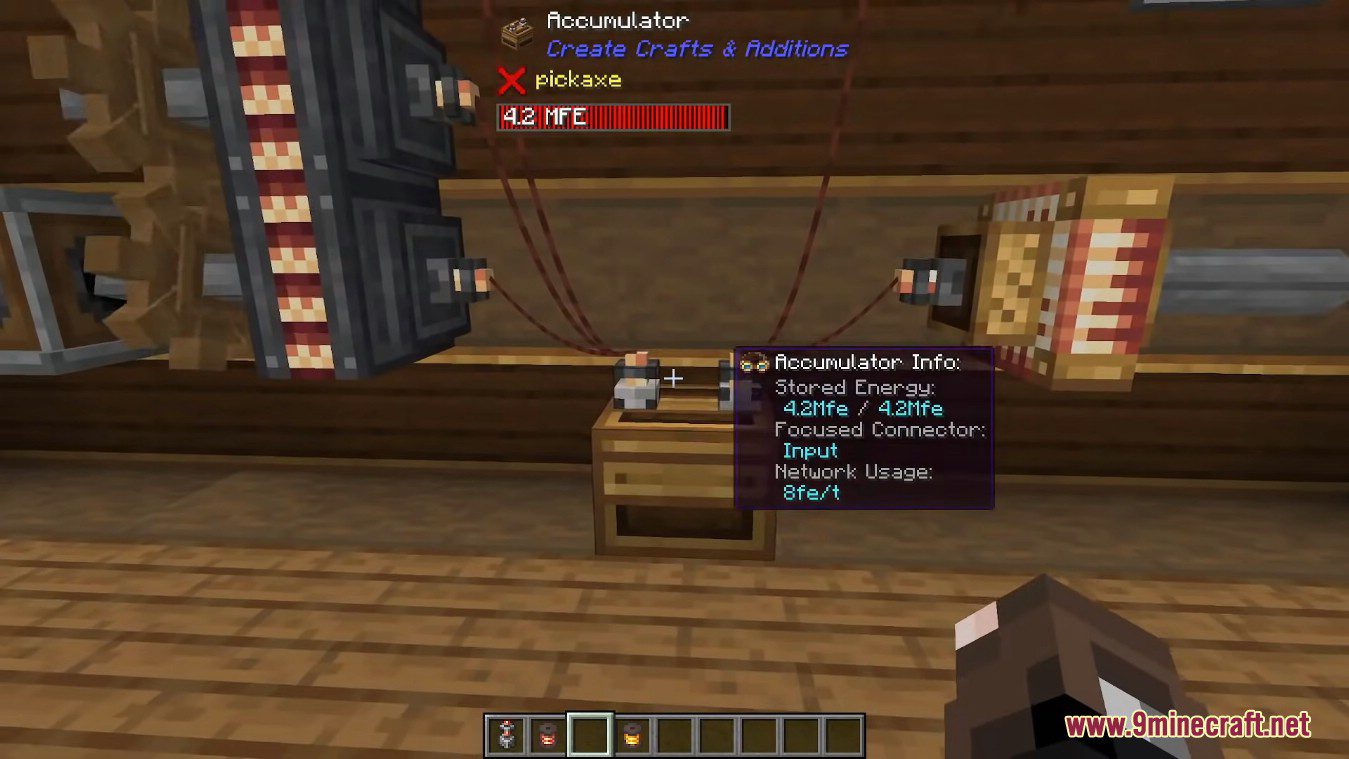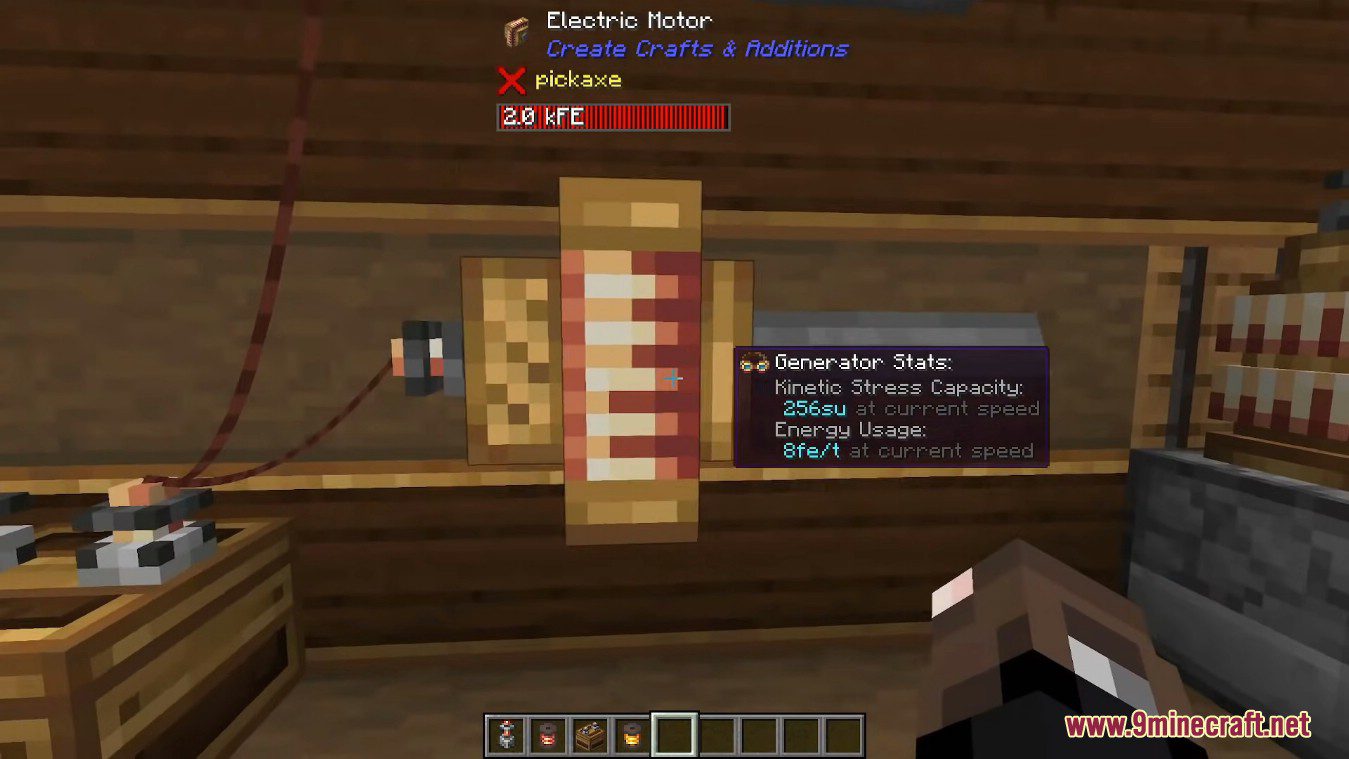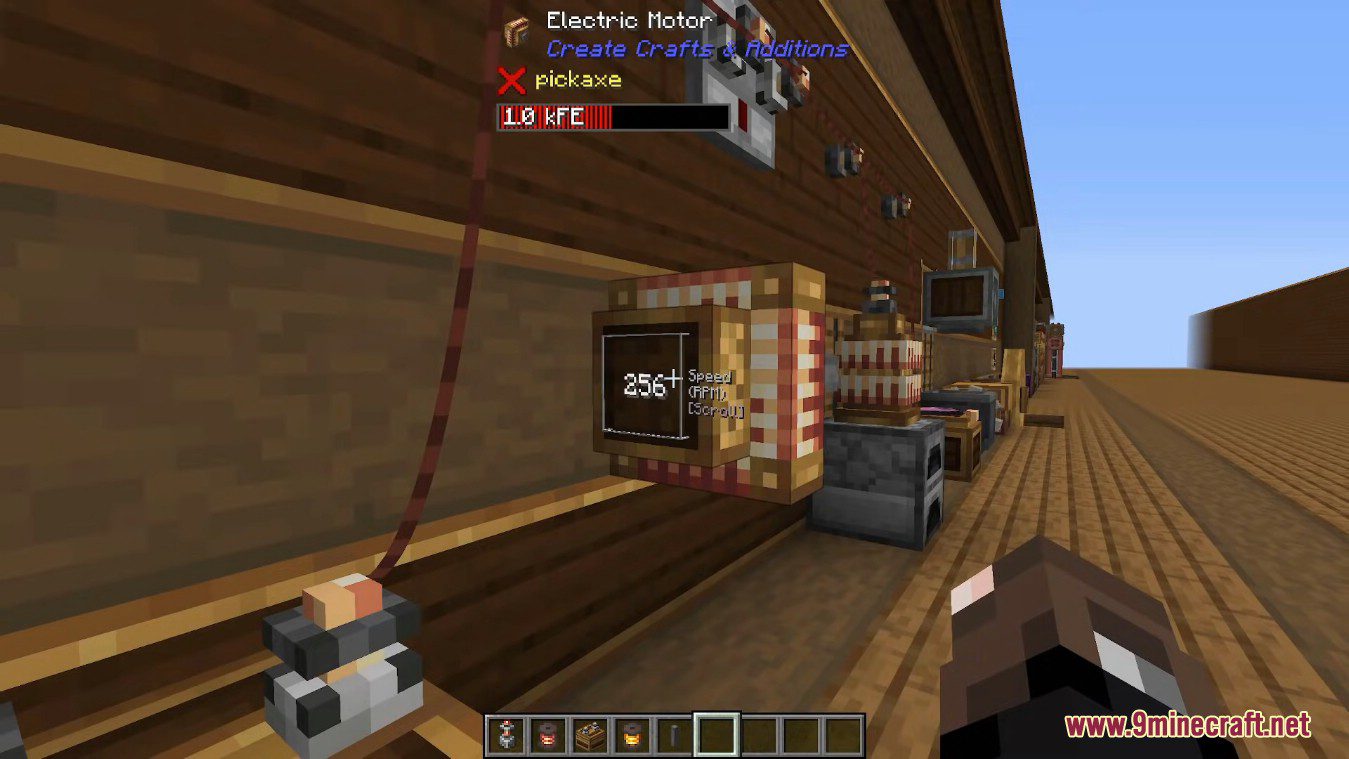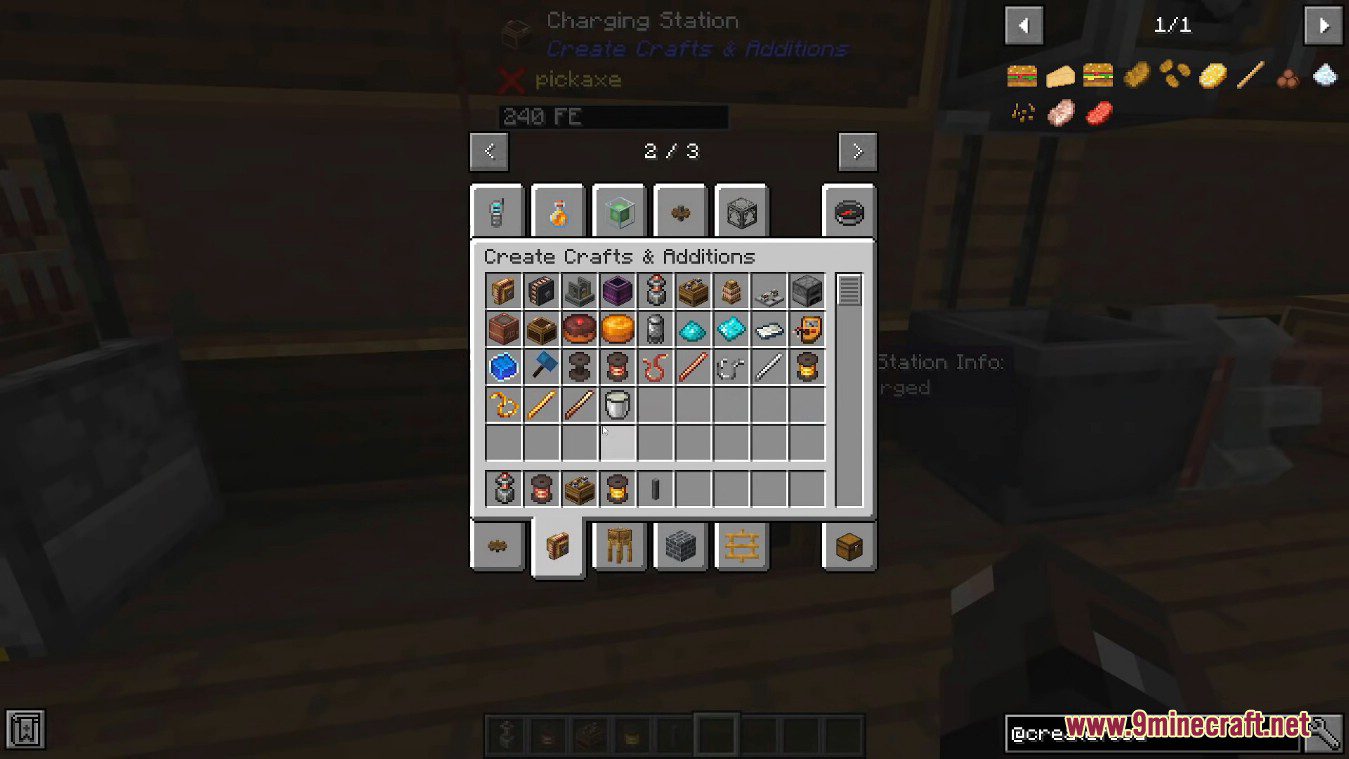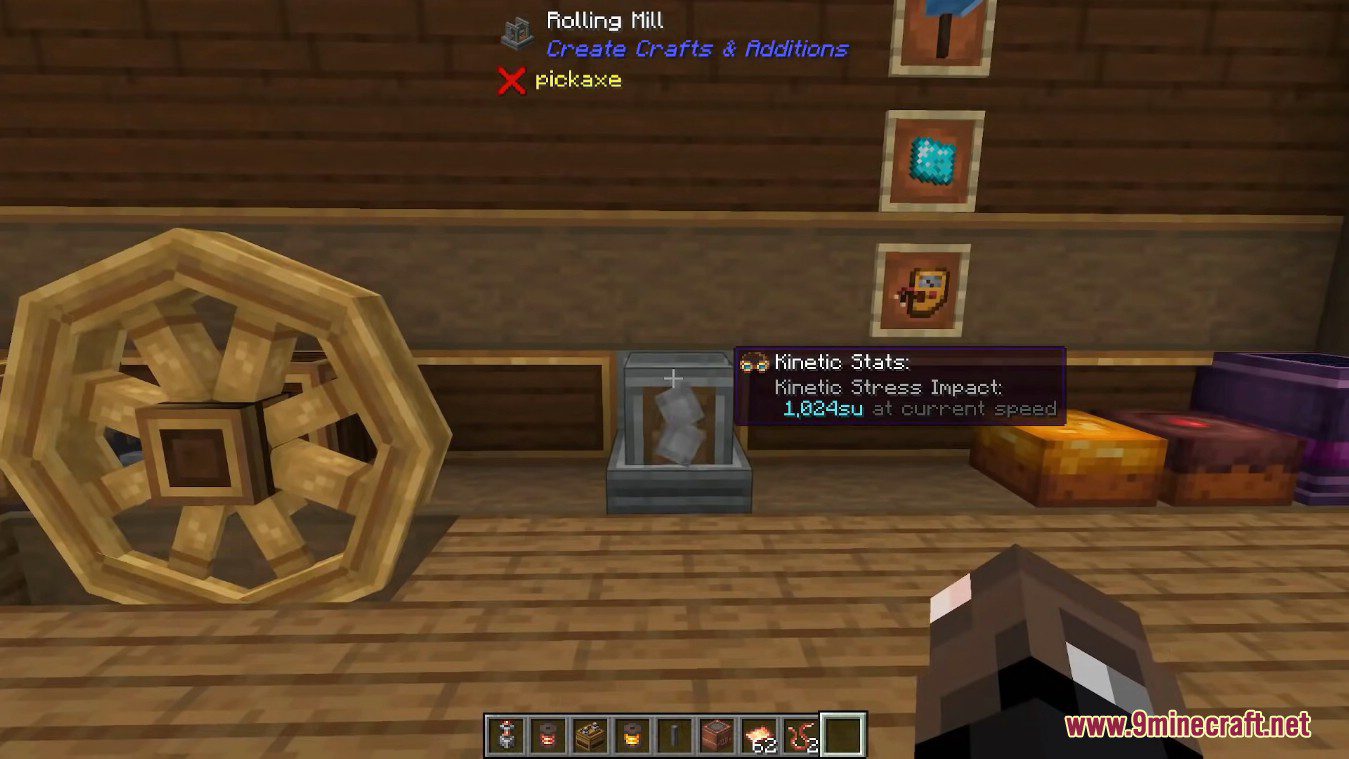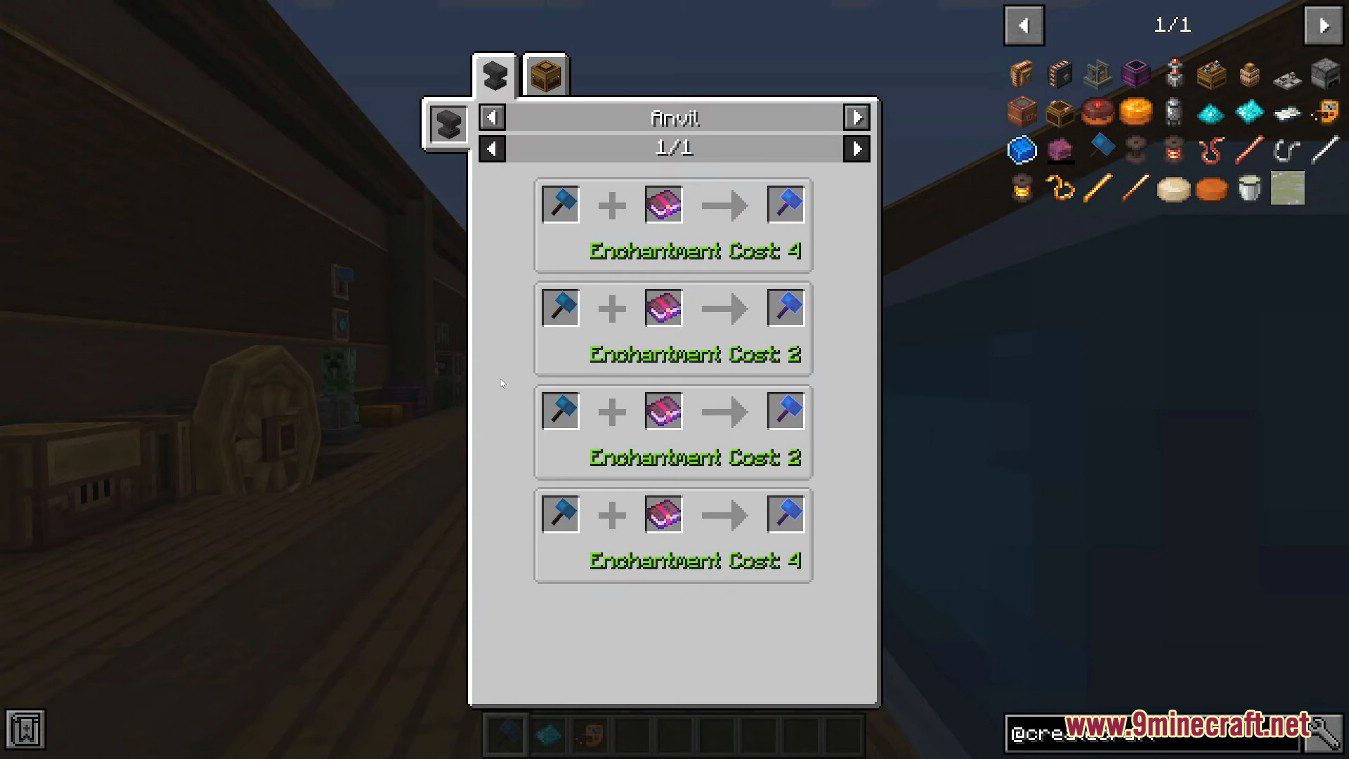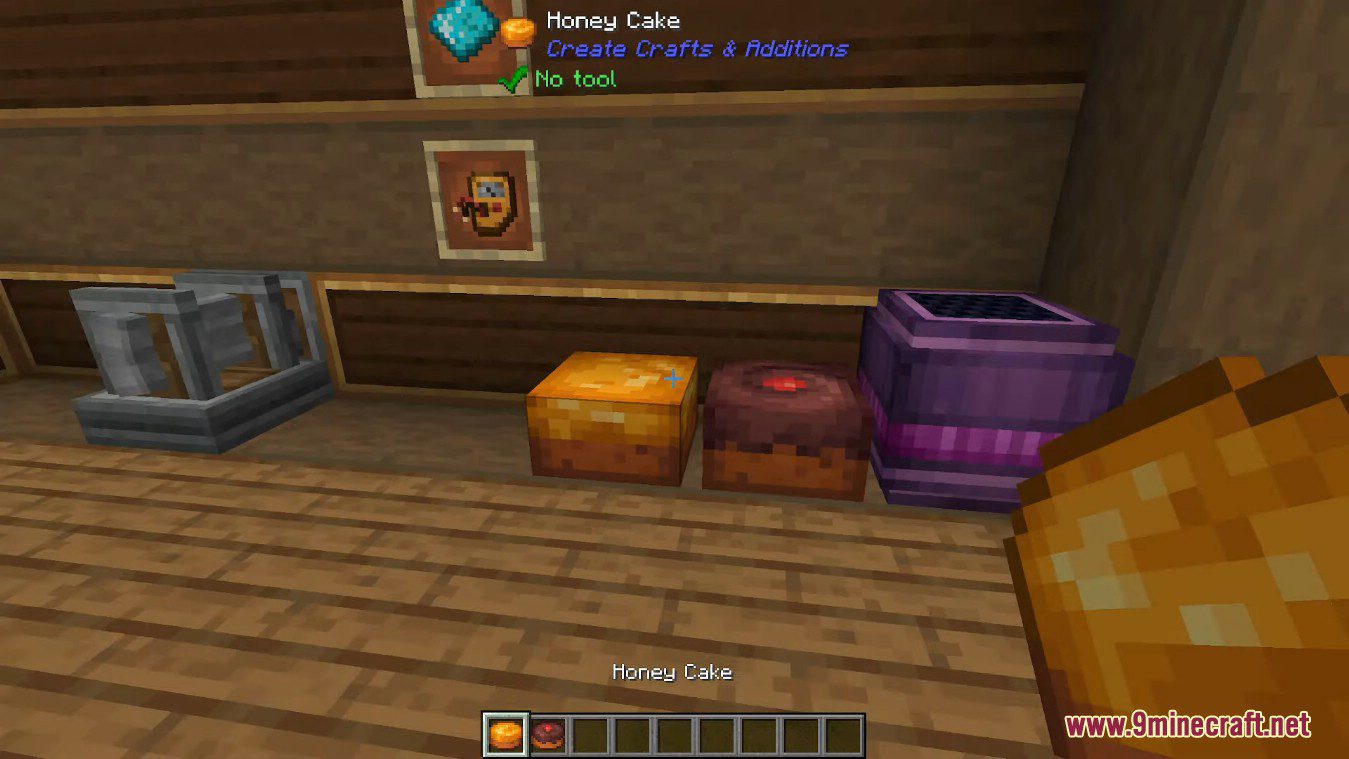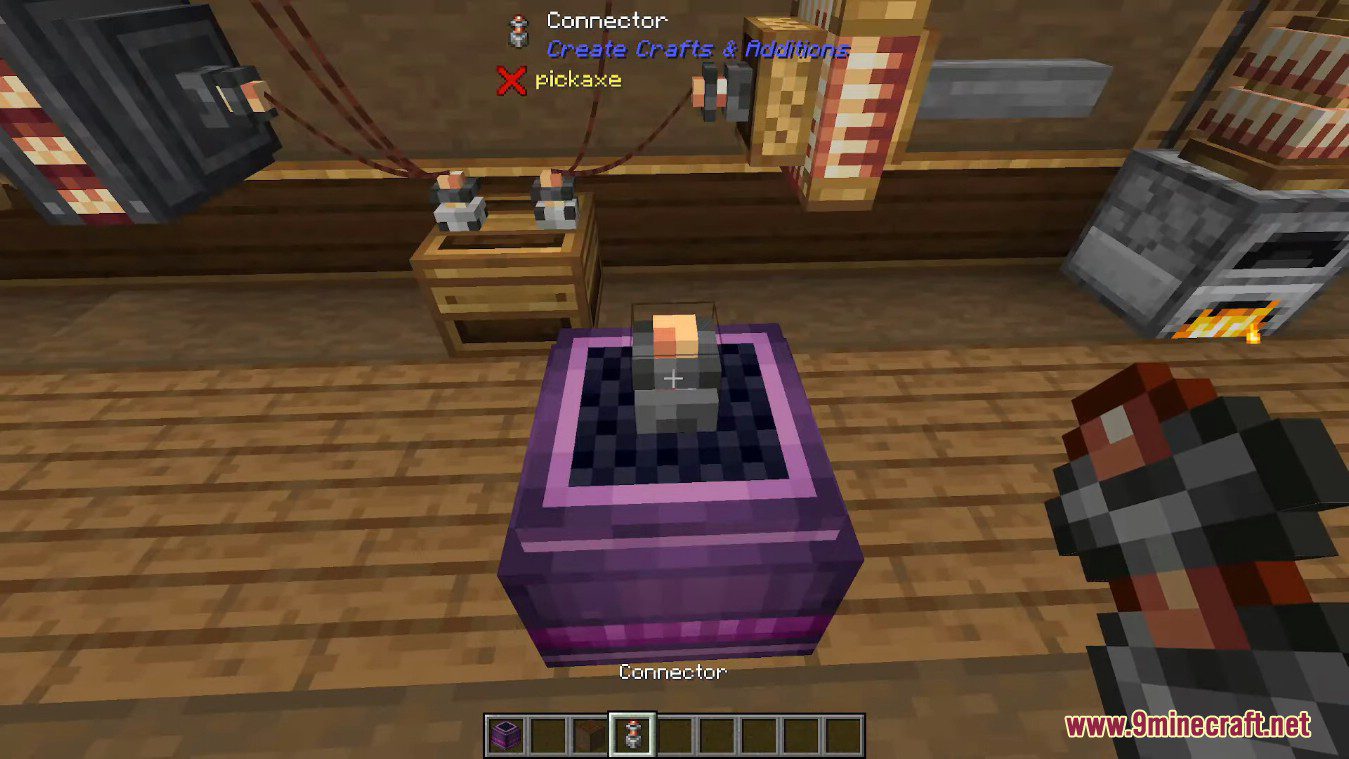 Requires:
Flywheel Mod
How to install:
How To Download & Install Fabric Mods
Create Crafts and Additions Mod (1.19.2, 1.18.2) Download Links
For Minecraft 1.15.2
Forge version: Download from Server 1
For Minecraft 1.16.5
Forge version: Download from Server 1
For Minecraft 1.17.1
Forge version: Download from Server 1
For Minecraft 1.18.2
Forge version: Download from Server 1

Fabric version: Download from Server 1
For Minecraft 1.19.2
Forge version: Download from Server 1 – Download from Server 2
Tags: