Mob Hider Addon (1.19) – Hide Inside Every Mob
321
views ❘
July 10, 2022
❘
Mob Hider Addon (1.19) is an addon for those who want to become mobs and monsters in Minecraft PE. You mainly cannot become mobs and monsters in the vanilla version of the game. Would you like, for example, to become Creepers, Endermen, Witches and other monsters? Download this addon to get this opportunity.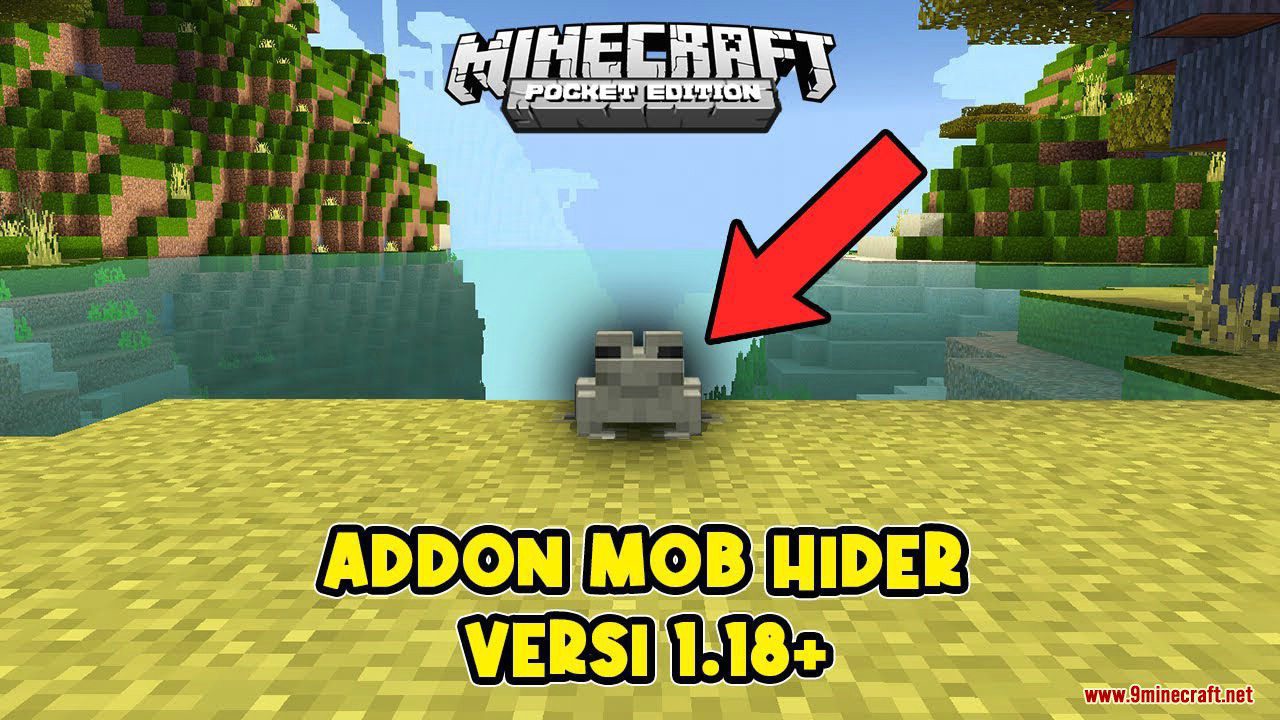 Features:
How to Control the mobs:
Mobile: long press
Windows 10: Right Click
Console: interaction Button
How to use mob abilities:
Creepers: Hit any mob that you have not ridden to blow up (Blows up automatically if next to another player that hasn't ridden it)
Hostile mobs: Simply hit another mob that hasn't been ridden to activate the mobs hostile animation (Automatically plays if next to another player that hasn't ridden it)
How to use the slider?
There is a settings logo that you need to press

Once you have pressed it, you will be given 2 options
Option 1: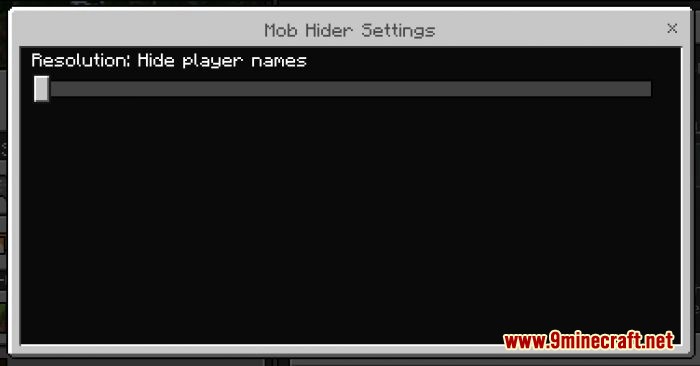 Option 2: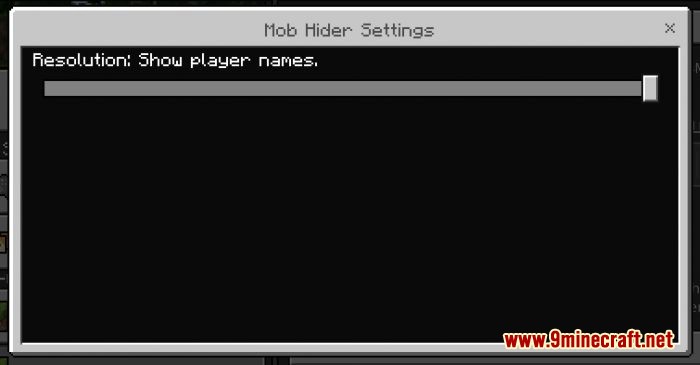 (Option 1 hides the players name which other players can't see when hiding in any mob)
(Option 2 shows your name and other players can see your name when hiding in other mobs)
The following mobs you can be (76 Mobs):
EnderDragon: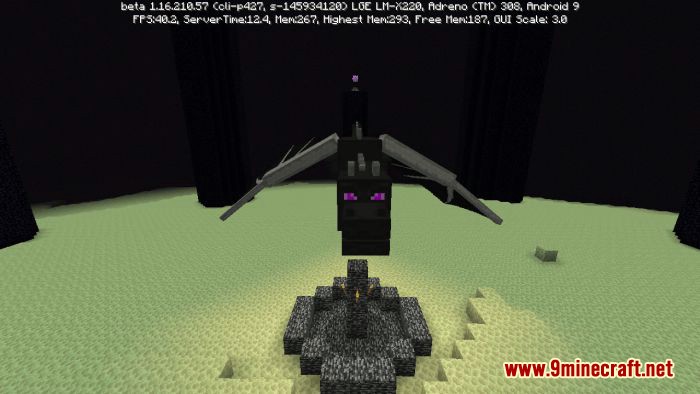 Warden: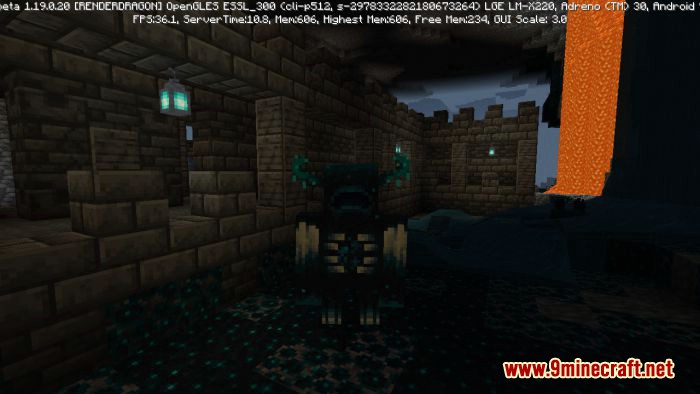 Wither: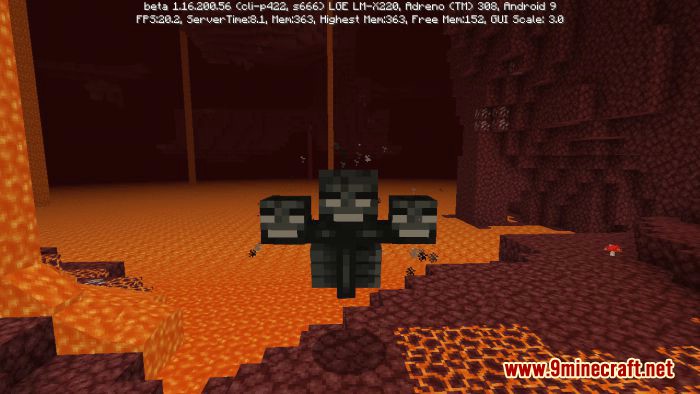 Enderman: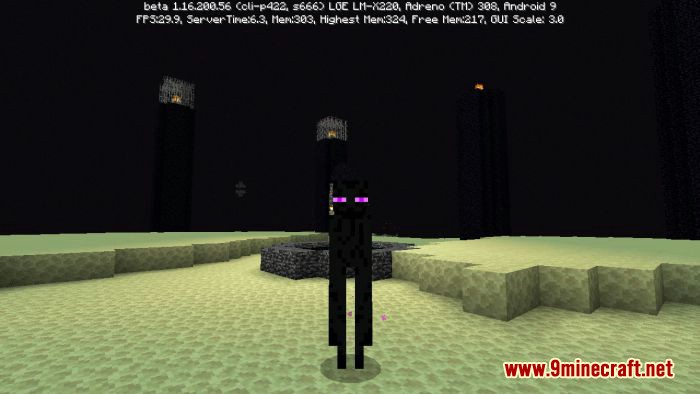 Let's discover another mobs for yourself.
Screenshots: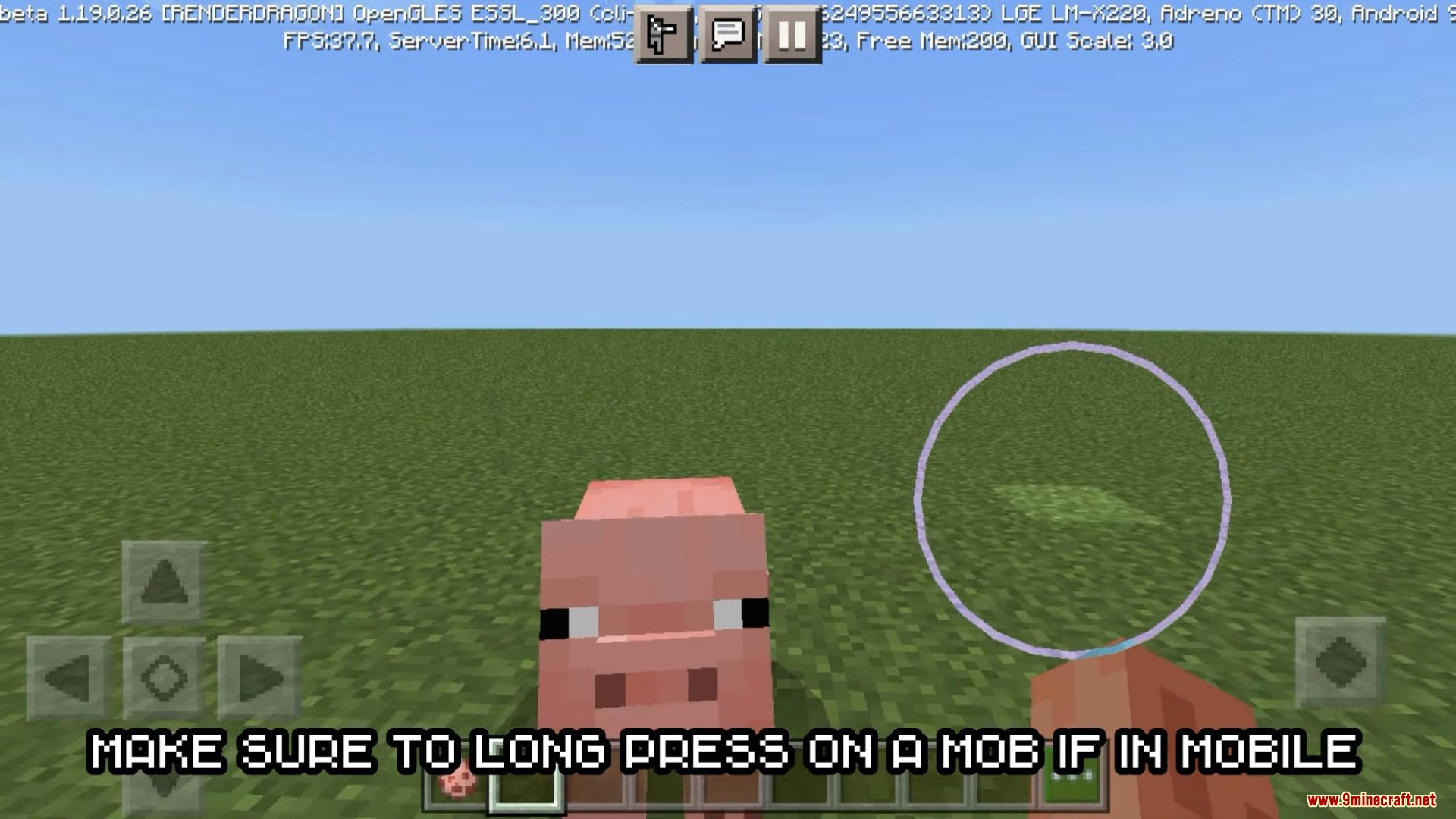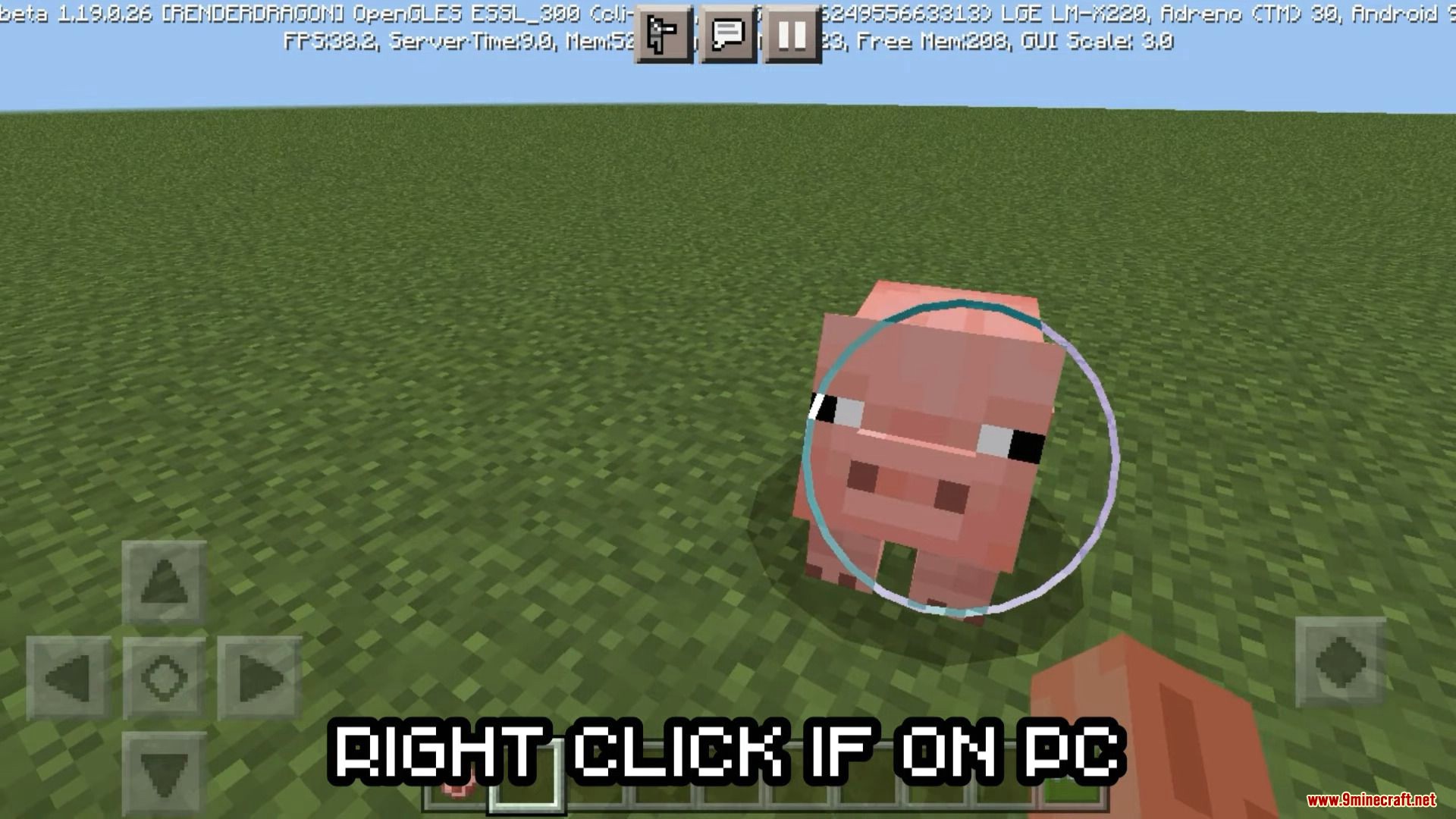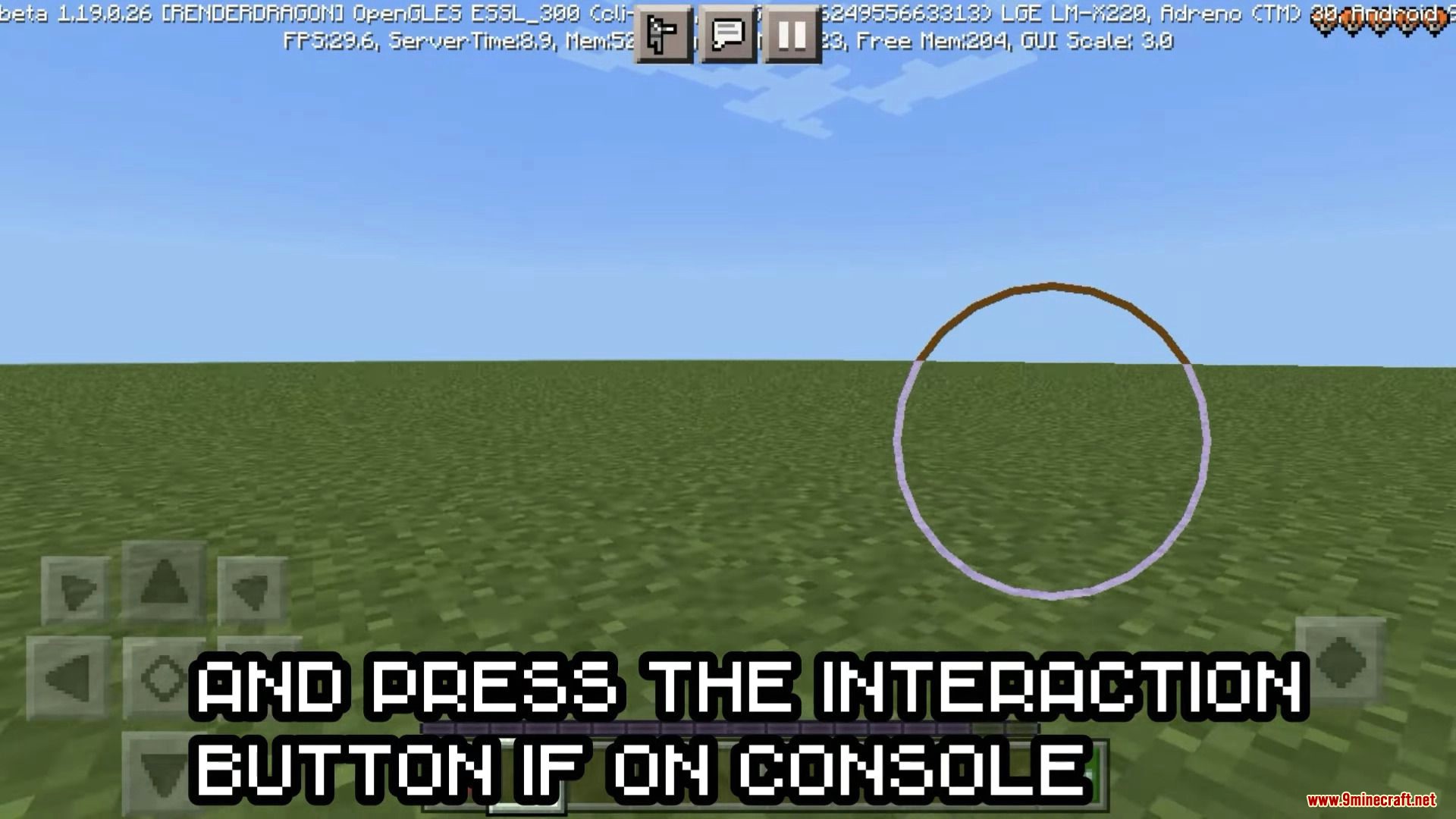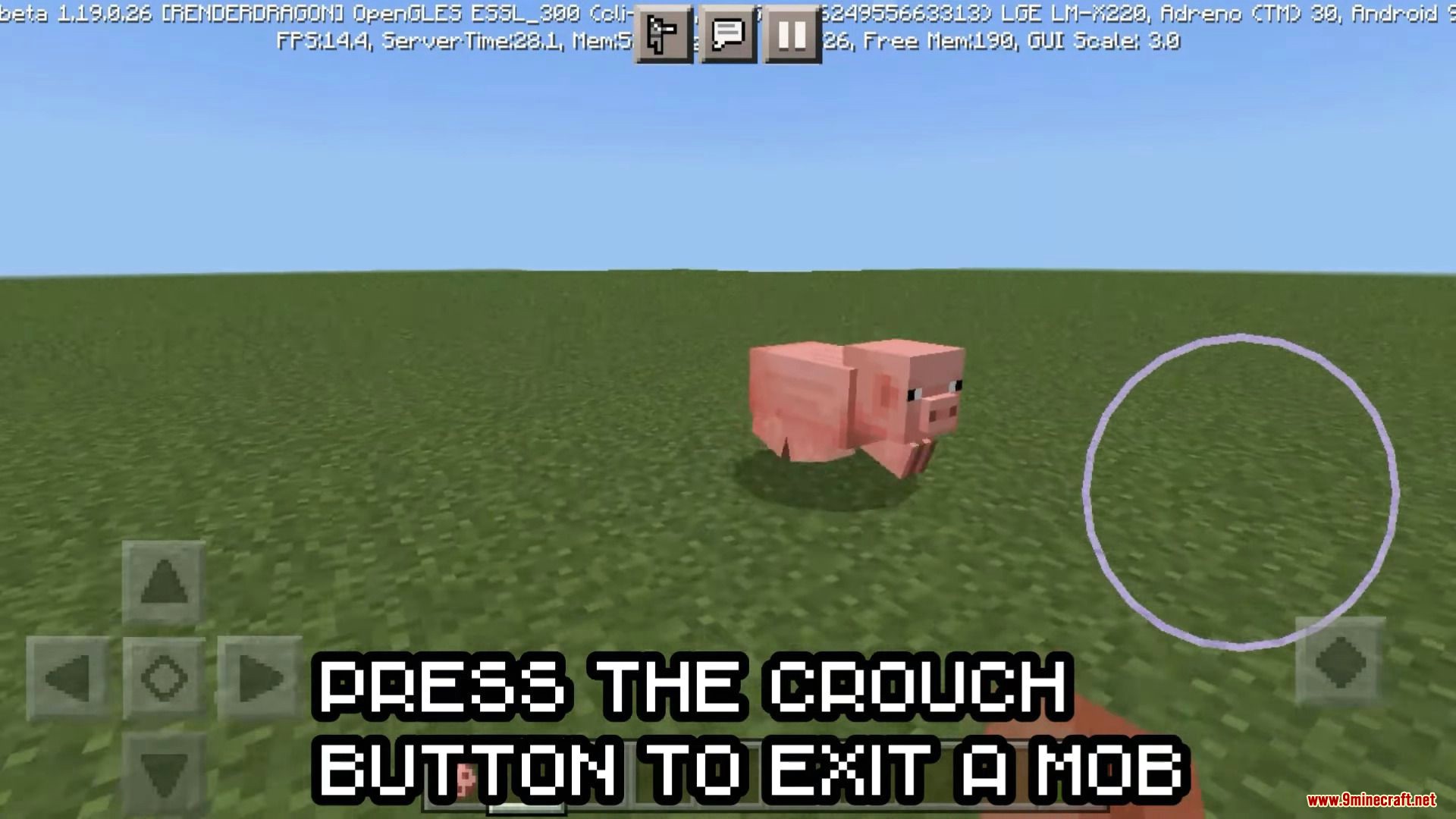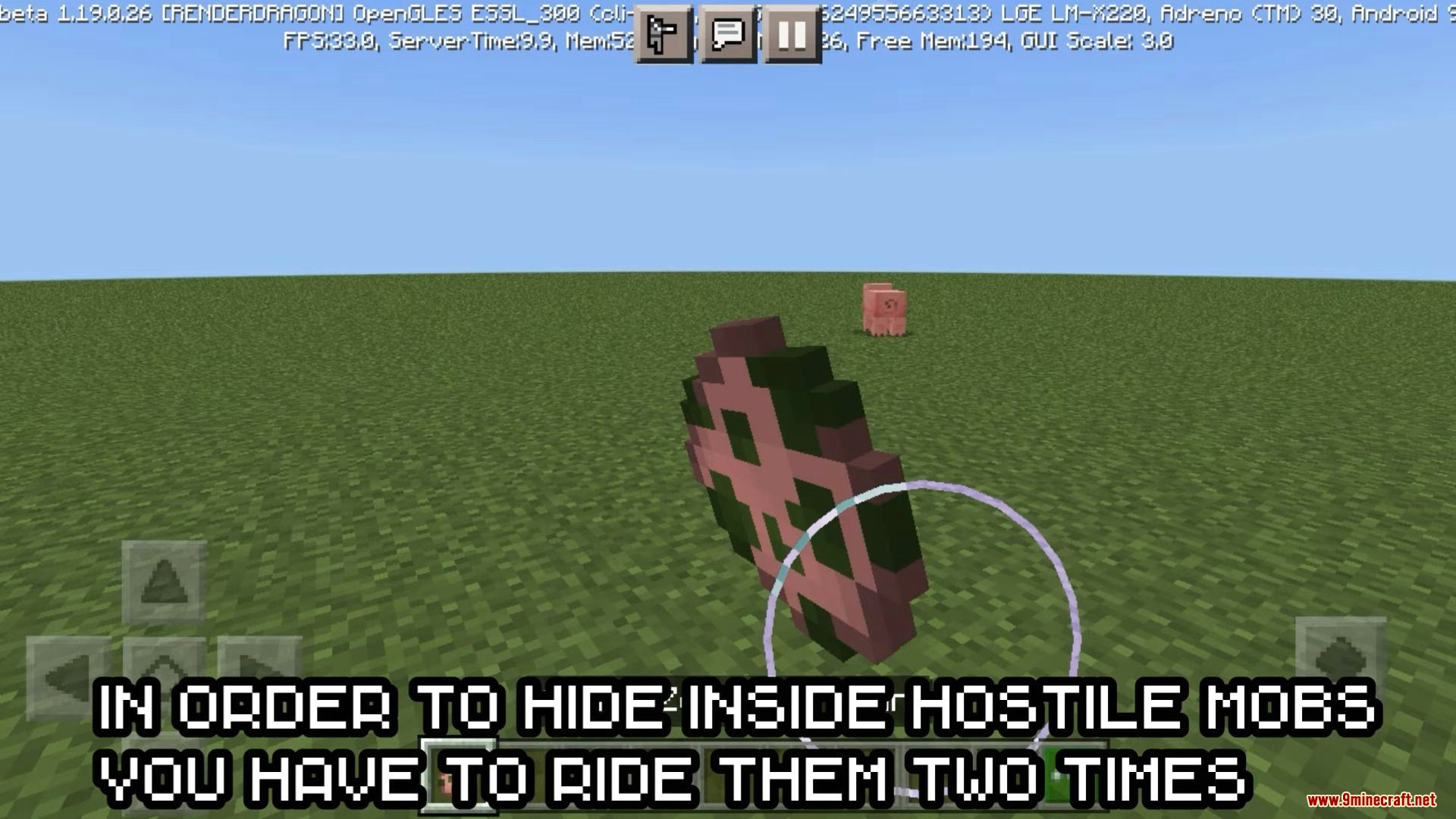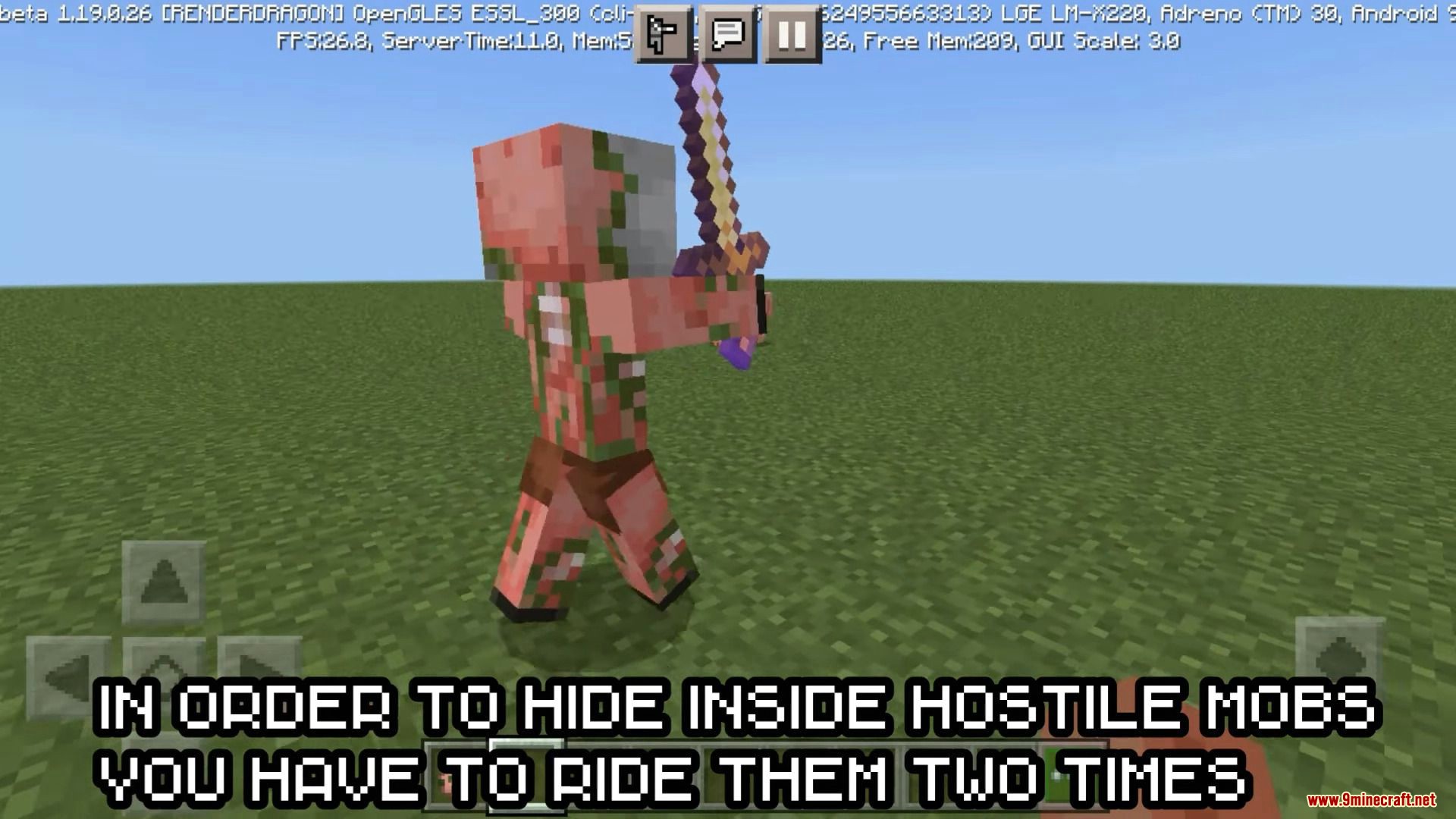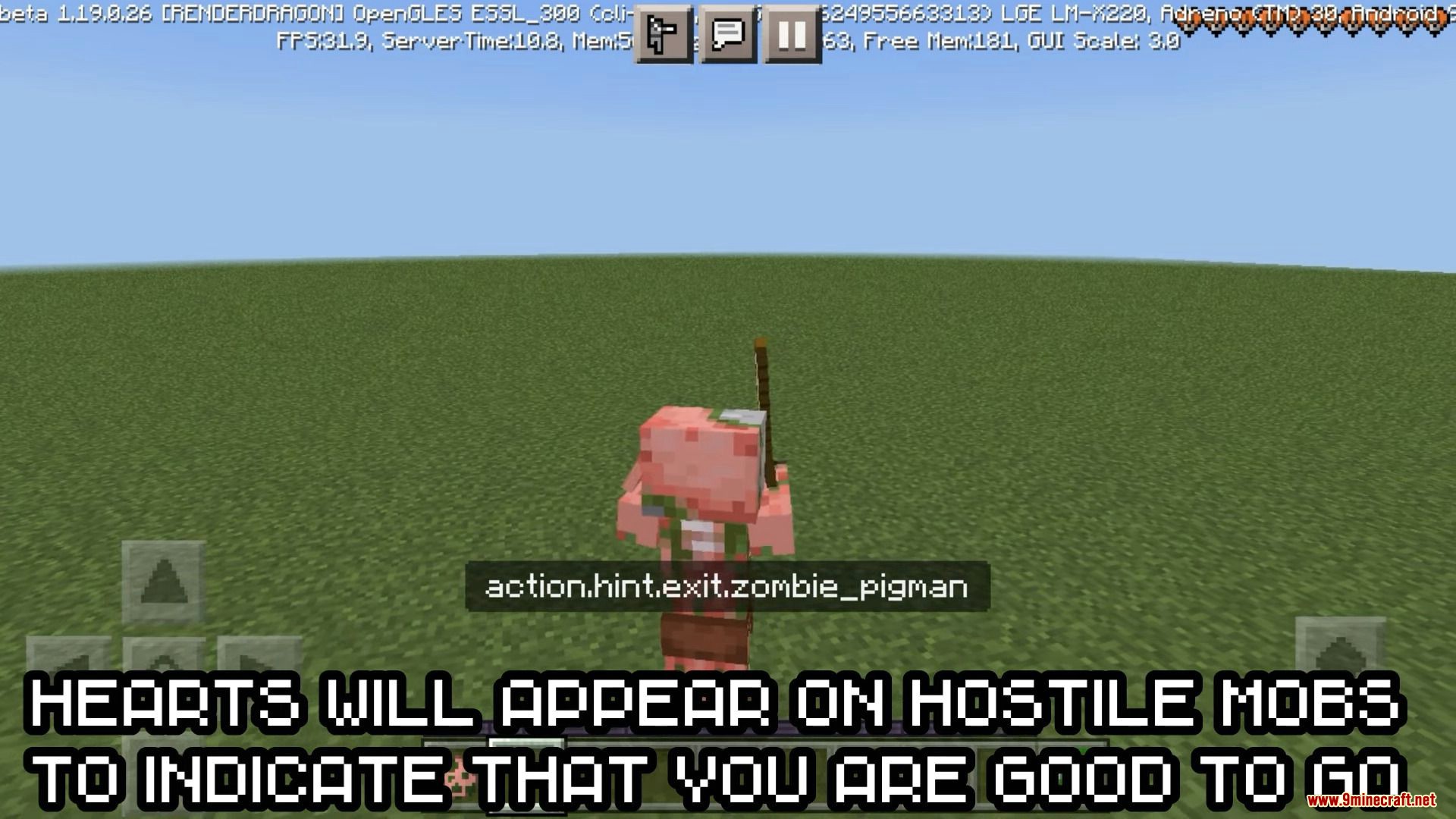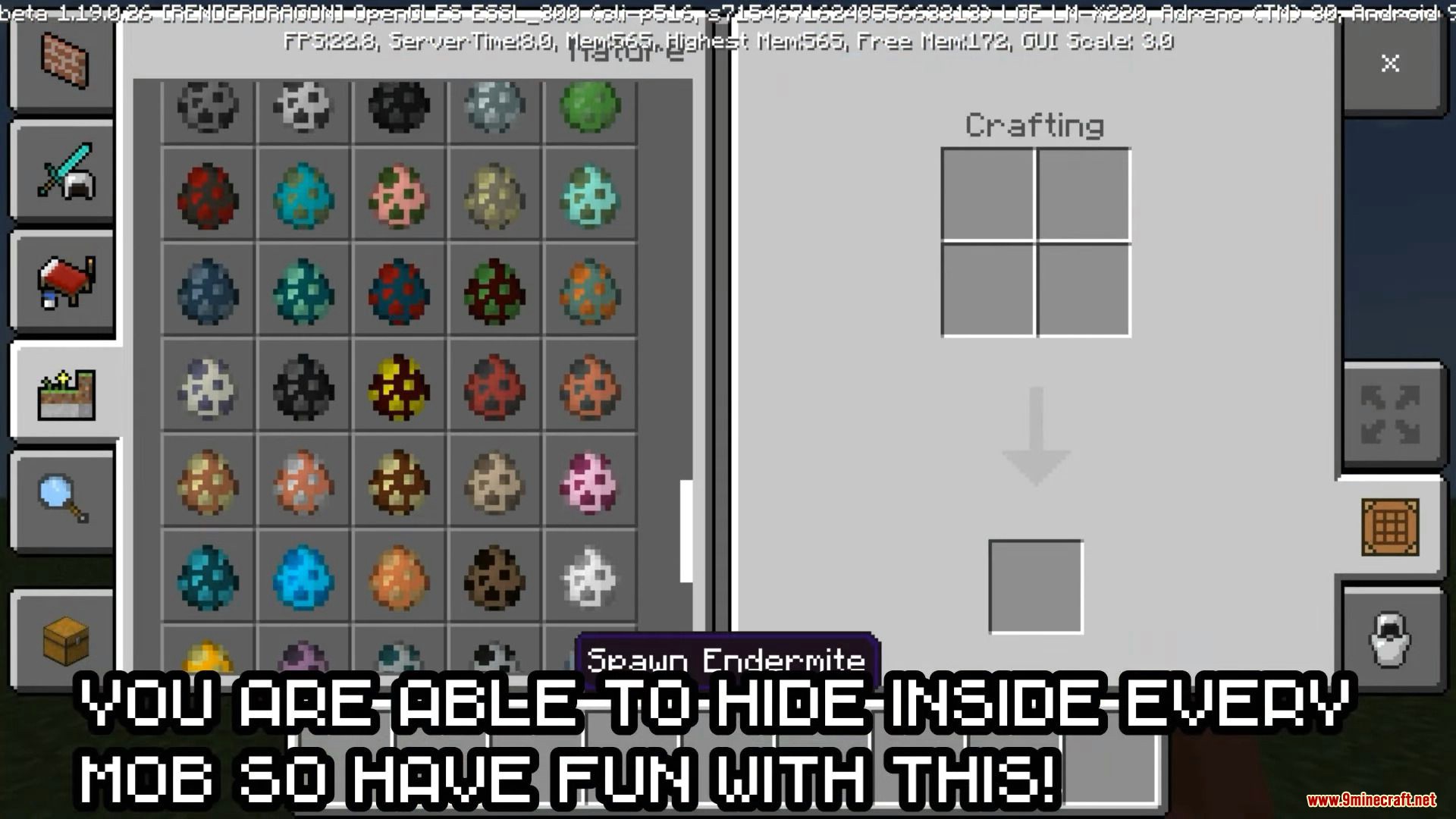 You are able to hide inside every mob so have fun with this!
Important Note:
You will have better first person experience if your FOV is set to 64.40
Endermen have no teleporting ability because they teleport the player to random places when ridden
How to install:
Download the mcpack.
Use Minecraft 1.19 and up.
Activate this addon in the Behavior Pack settings.
Done.
Mob Hider Addon (1.19) Download Links
For MCPE 1.19
Tags: