Named Areas Mod (1.19.3, 1.18.2) – Name Your Area
Named Areas Mod (1.19.3, 1.18.2) is a minimalistic configurable mod which allows the creation of custom named areas/towns with a radius or by biome using signs with messages via GUI or chat. Any player entering or leaving the area will receive a message, which is configurable in the config. Overlap of areas is allowed.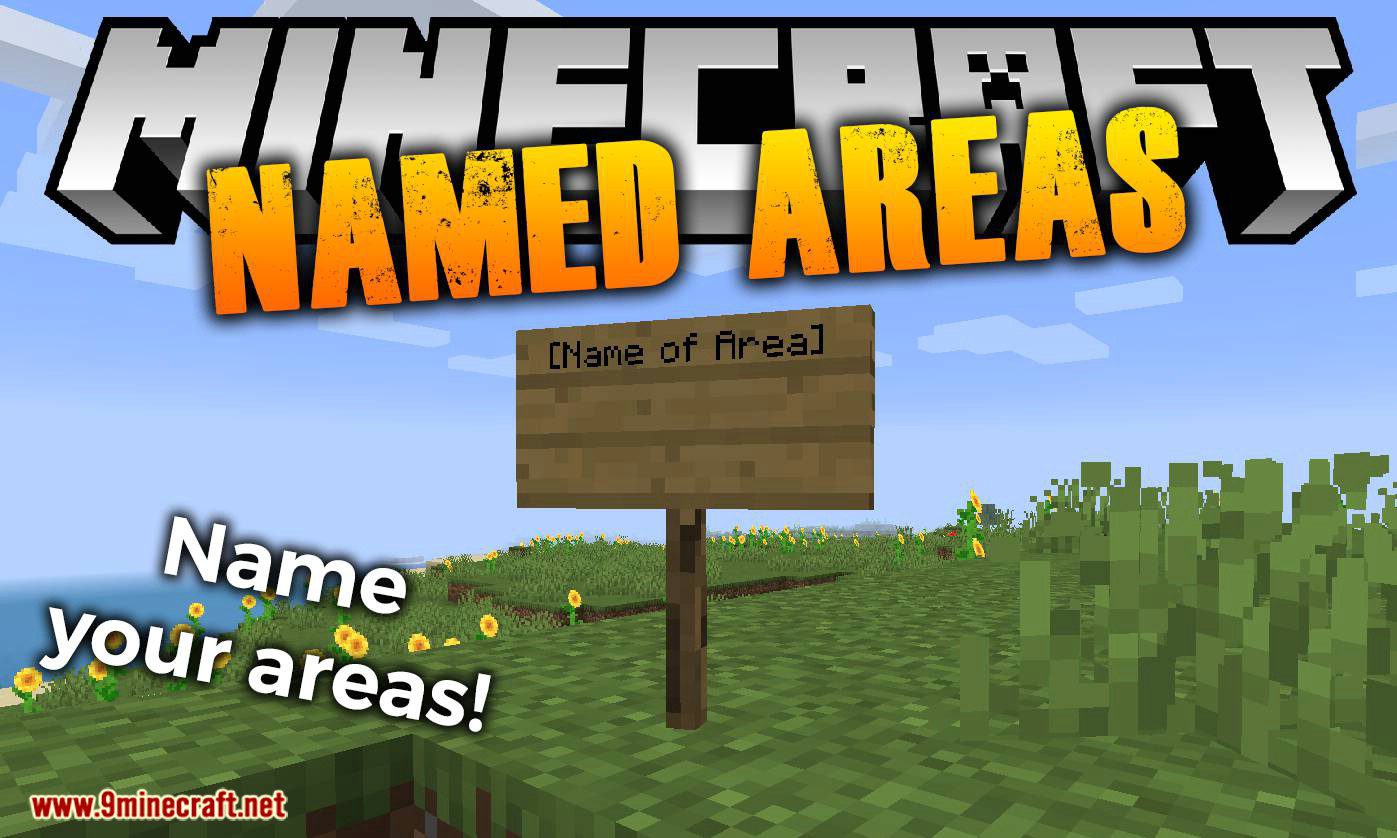 How to use:
The first three lines are part of the area name. The last line contains "[NA]" (named areas) and "" the radius in blocks around the sign.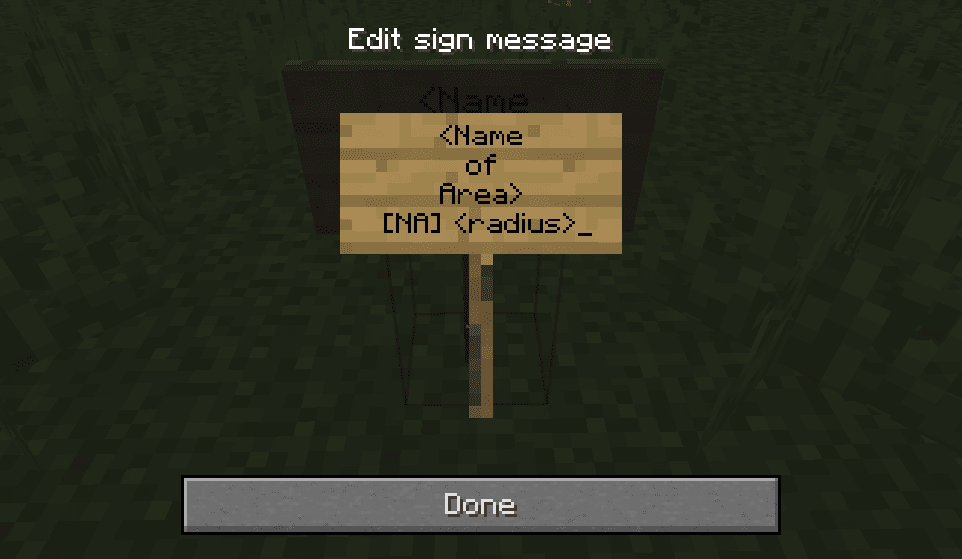 Example:
For example, if you want an area named "The Meadow" with a radius around the sign of 30 blocks: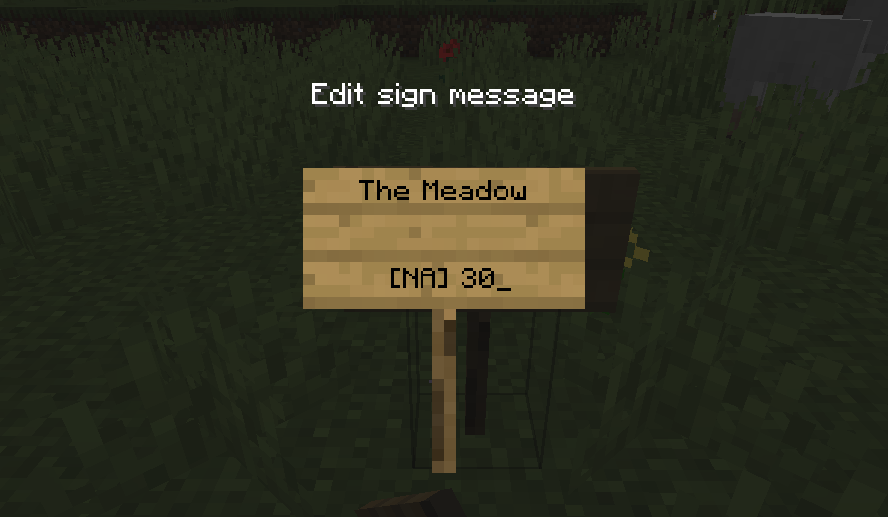 Whenever a player enters the radius, they'll receive a message with the area name and the prefix/suffix from the config.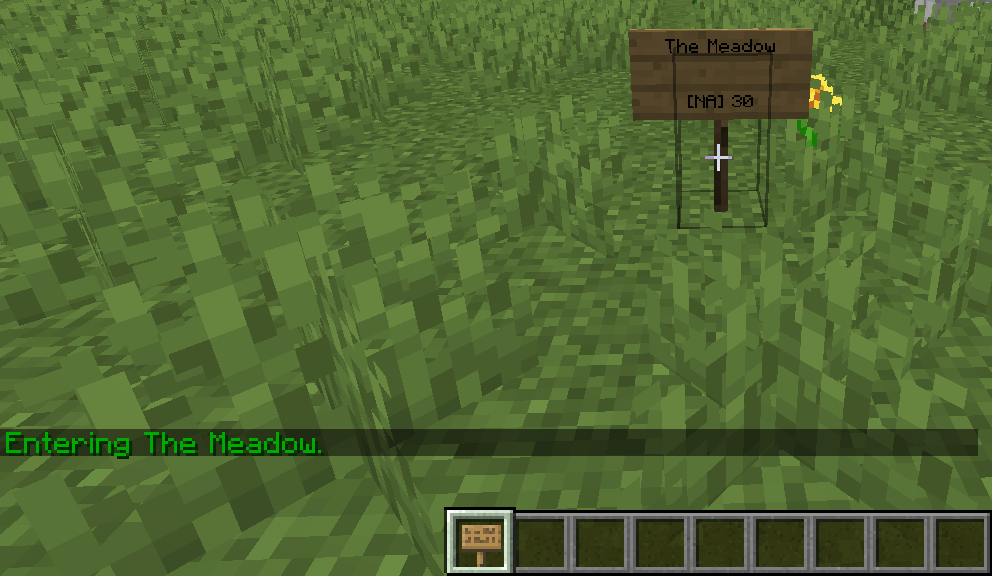 Instead of the , you may also specify a whole biome as a named area. You can do this by specifying the line last line as "[NA] biome" This creates a plains biome named "Far Reaching Plains":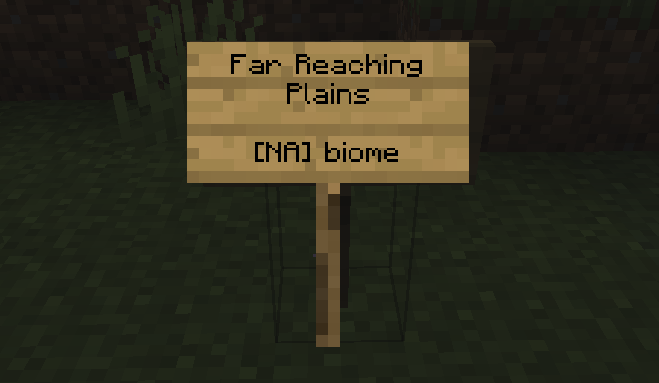 Any message can also be shown in the GUI or in the chat, or both.
Specific colors:
Custom colors per sign:
You can set the global RGB value for HUD messages in the config, but specific colors per sign are also possible. You'll have to sacrifice some space for the name, but may enter the (RGB) color code in the third line as "[RGB] r, g, b".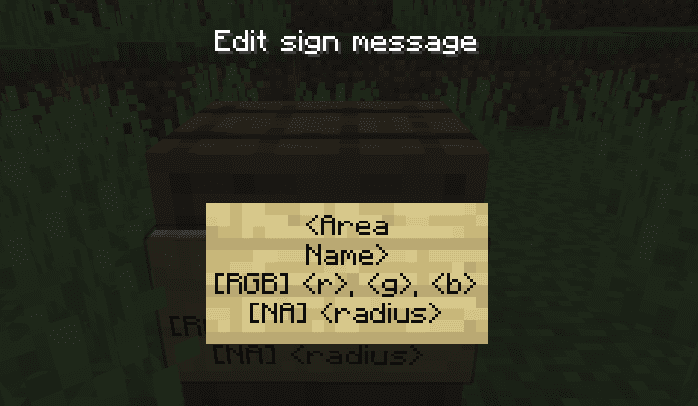 Example: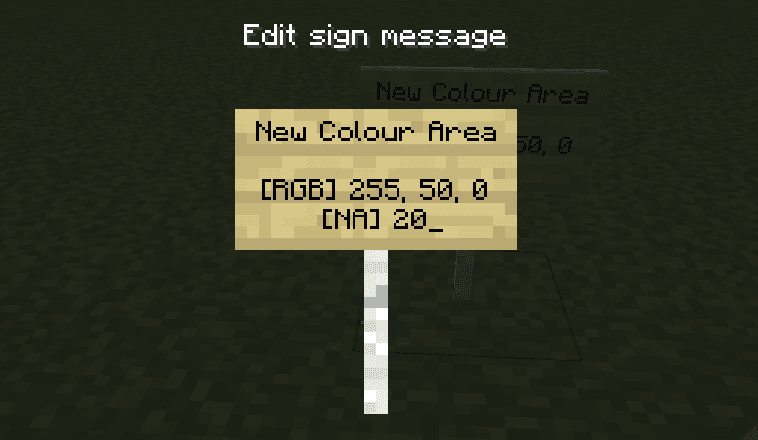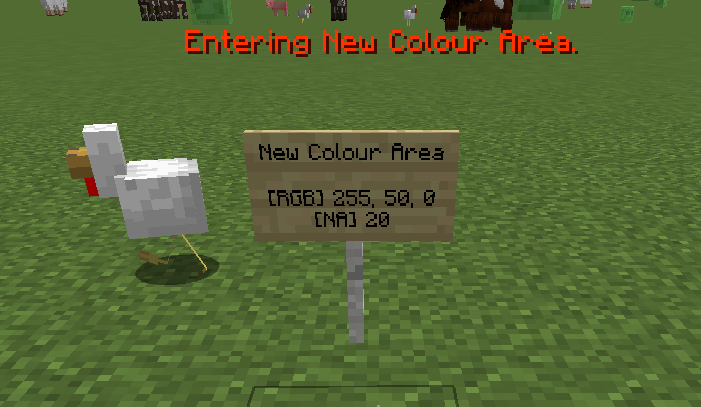 Configurable:
Screenshots: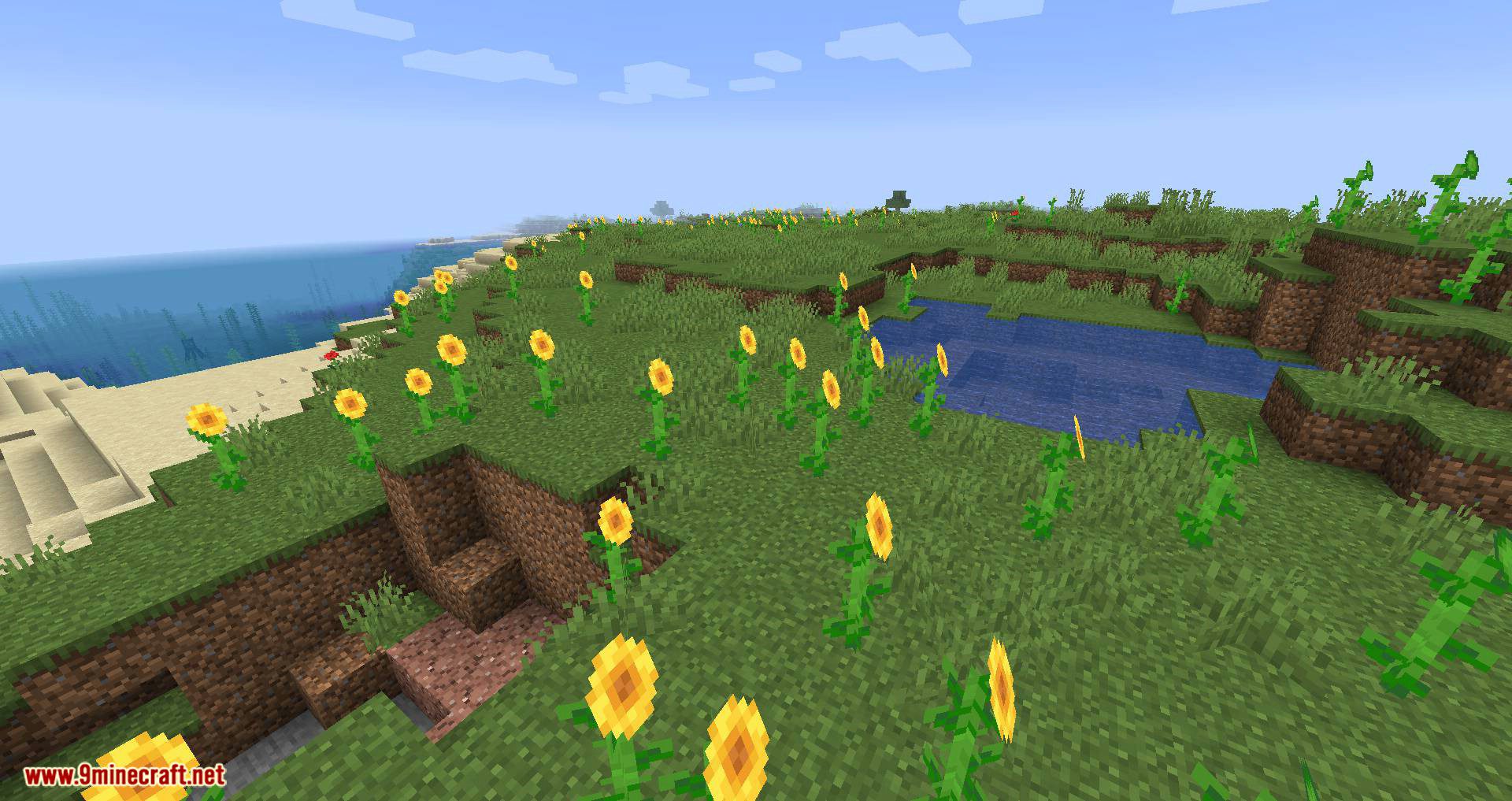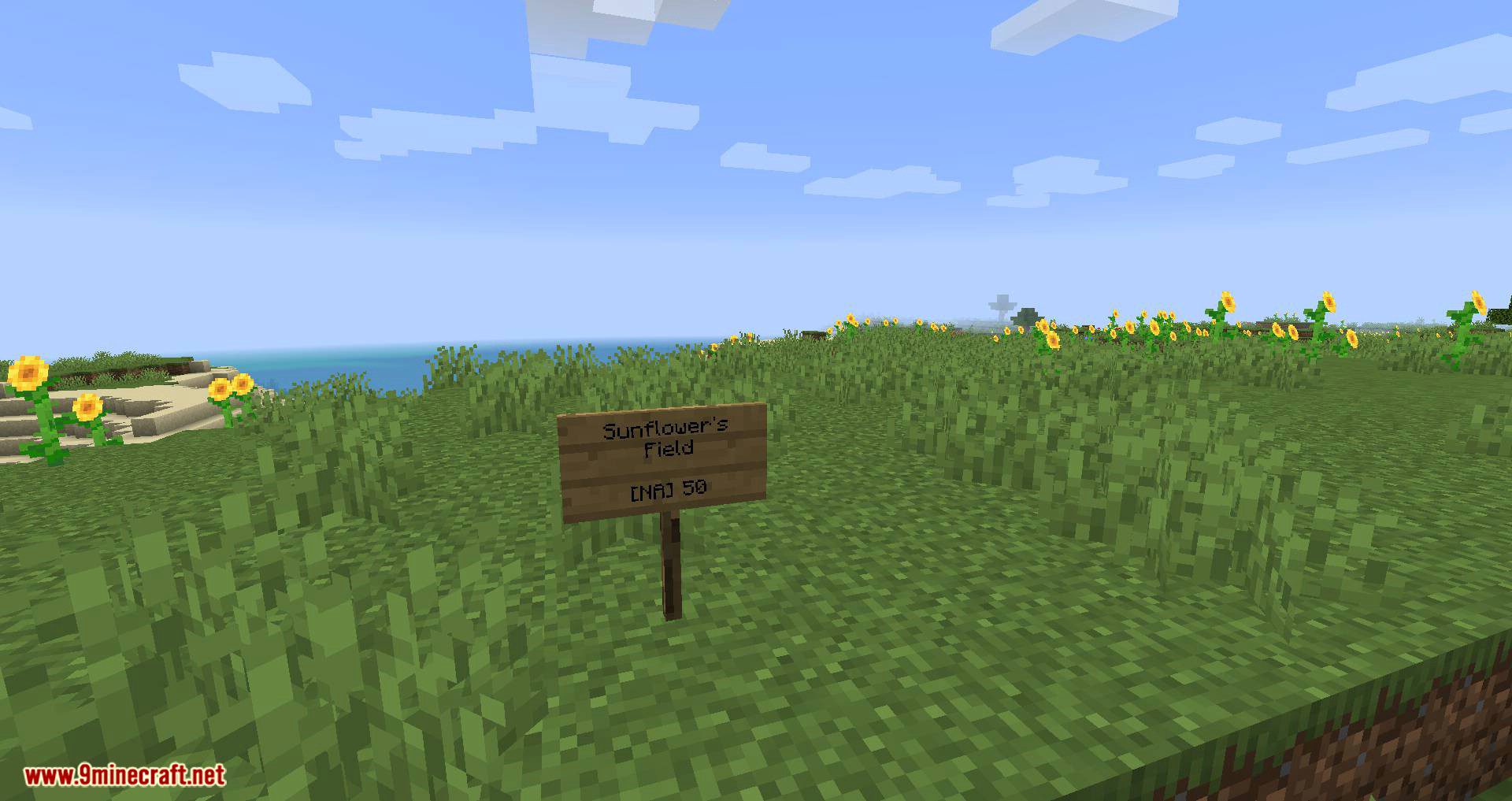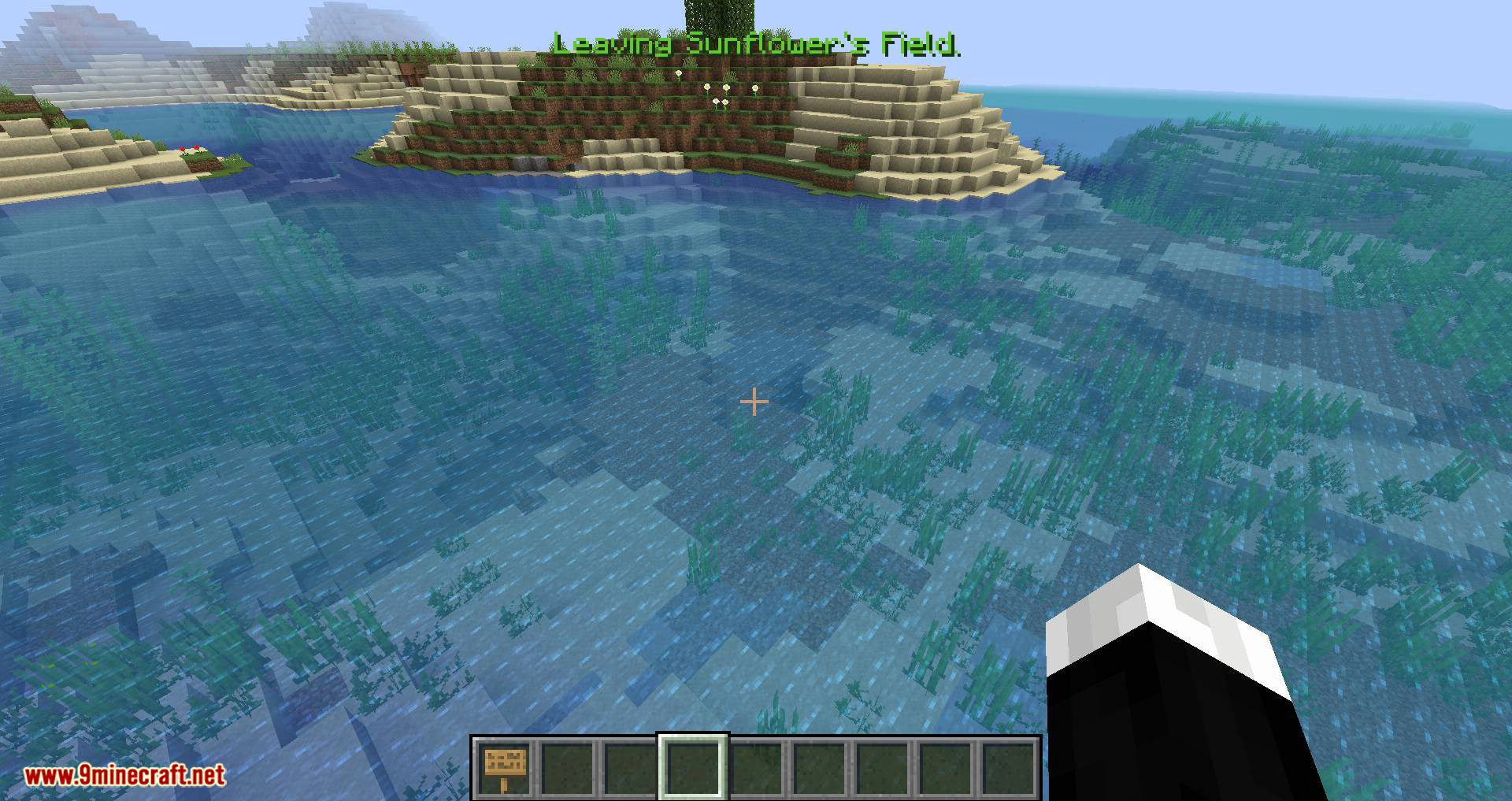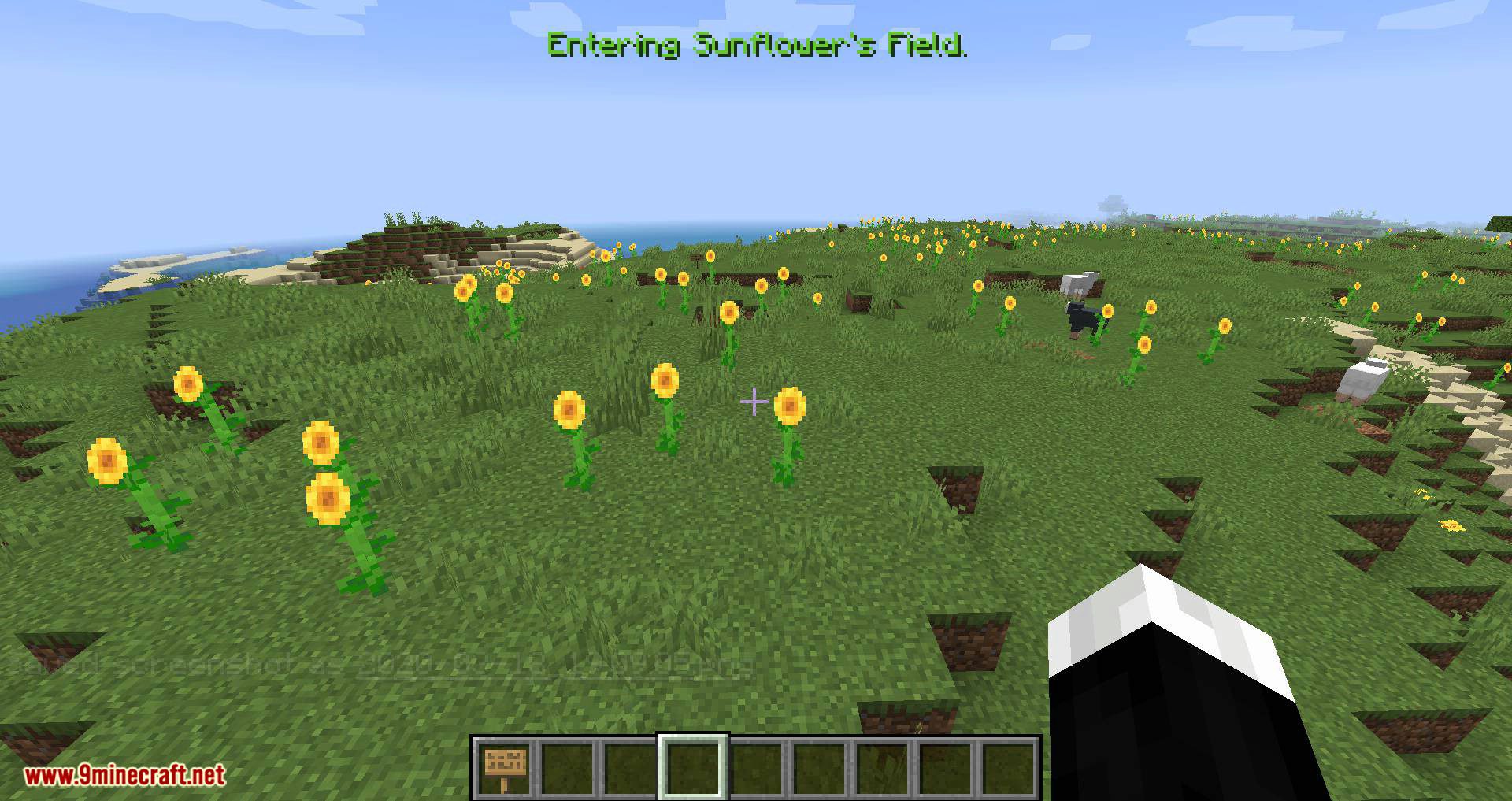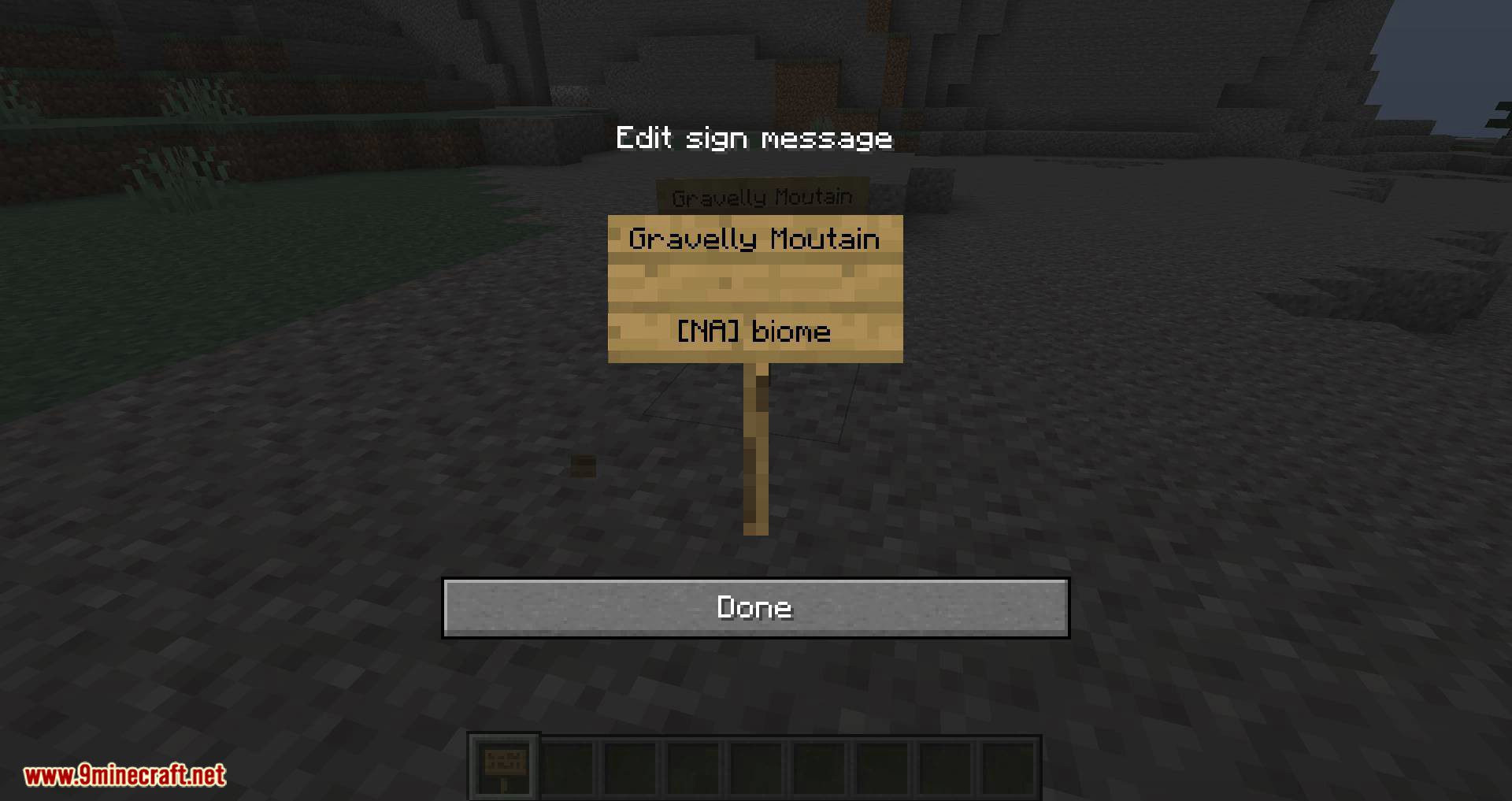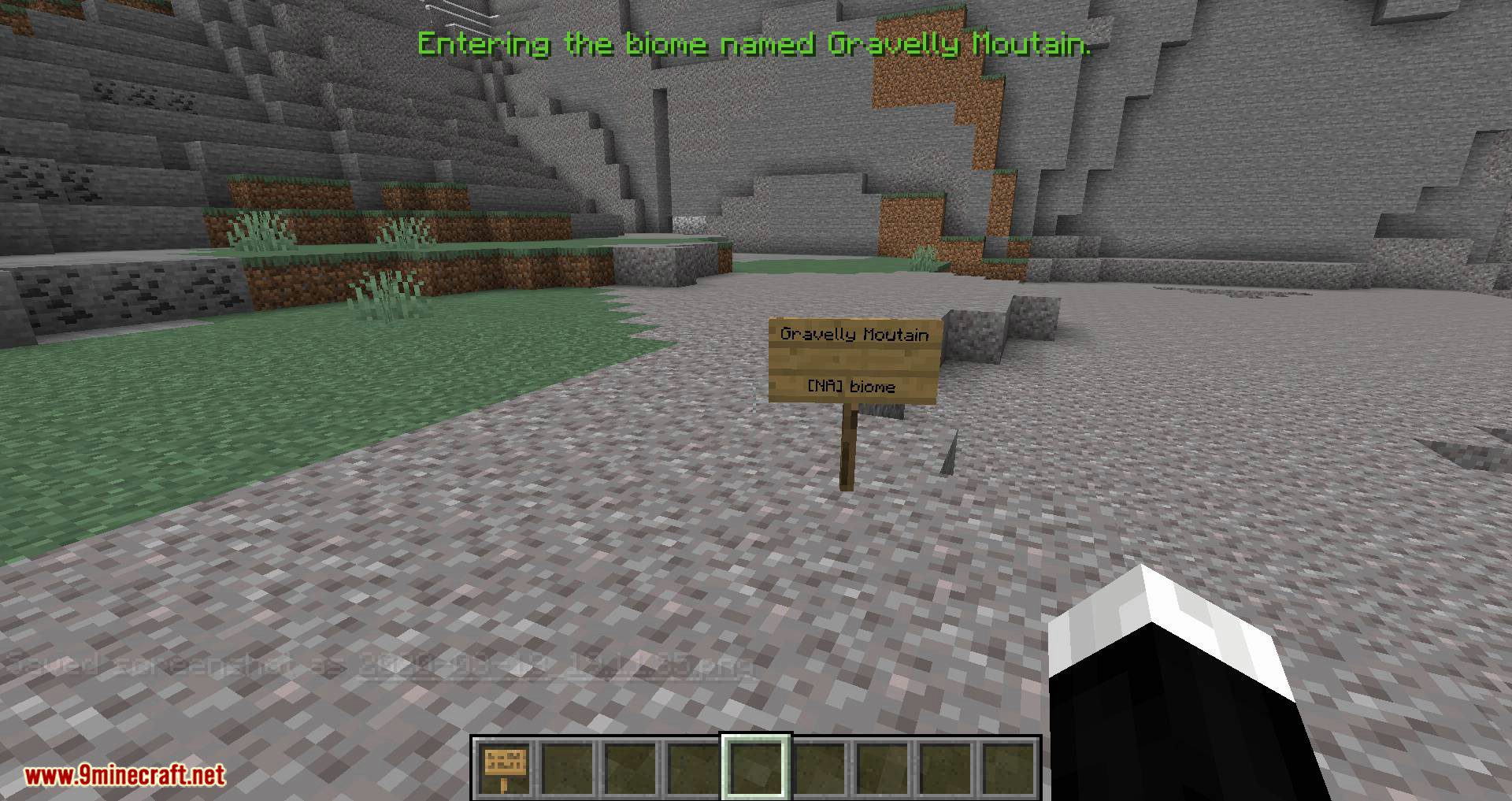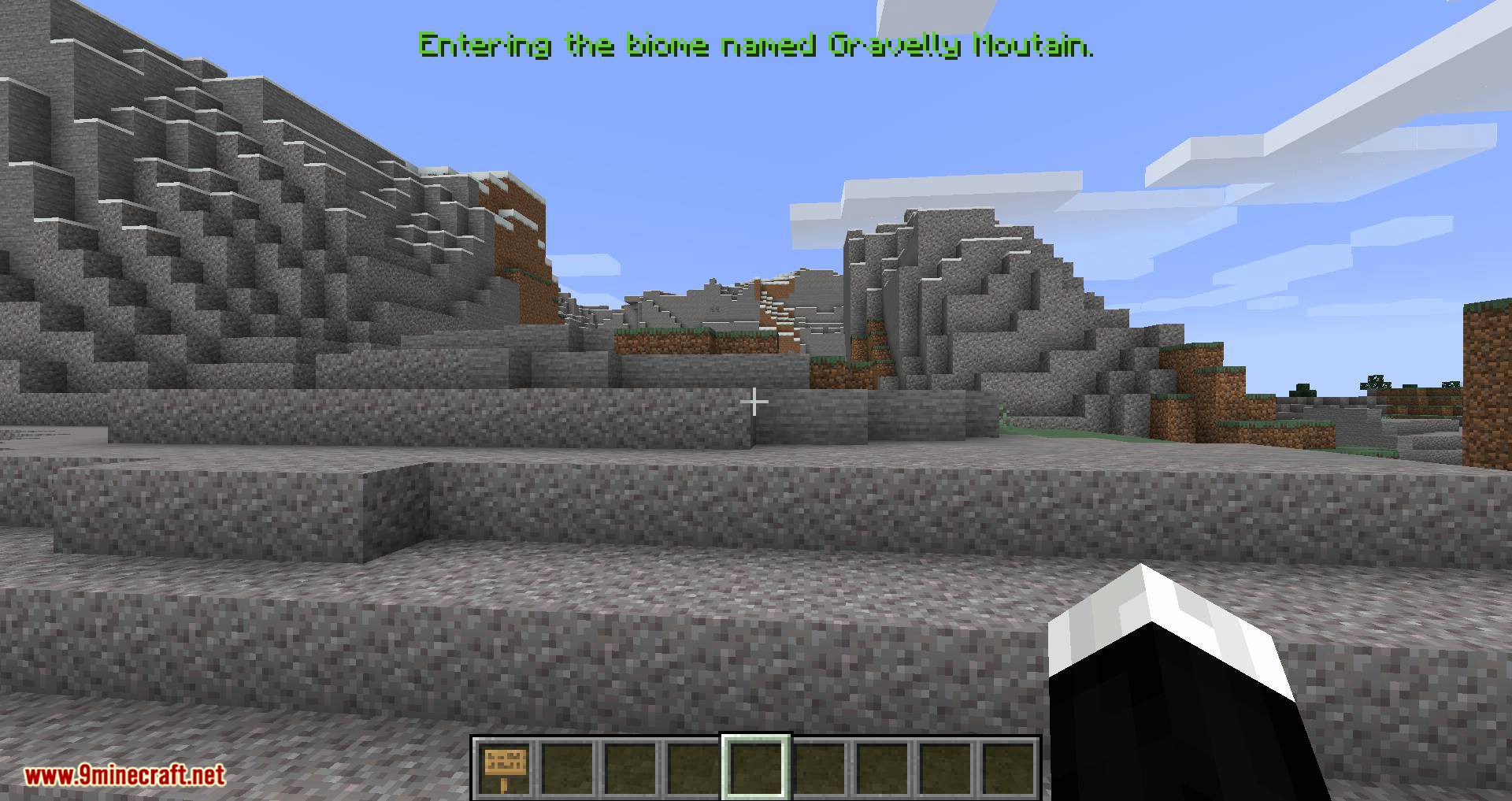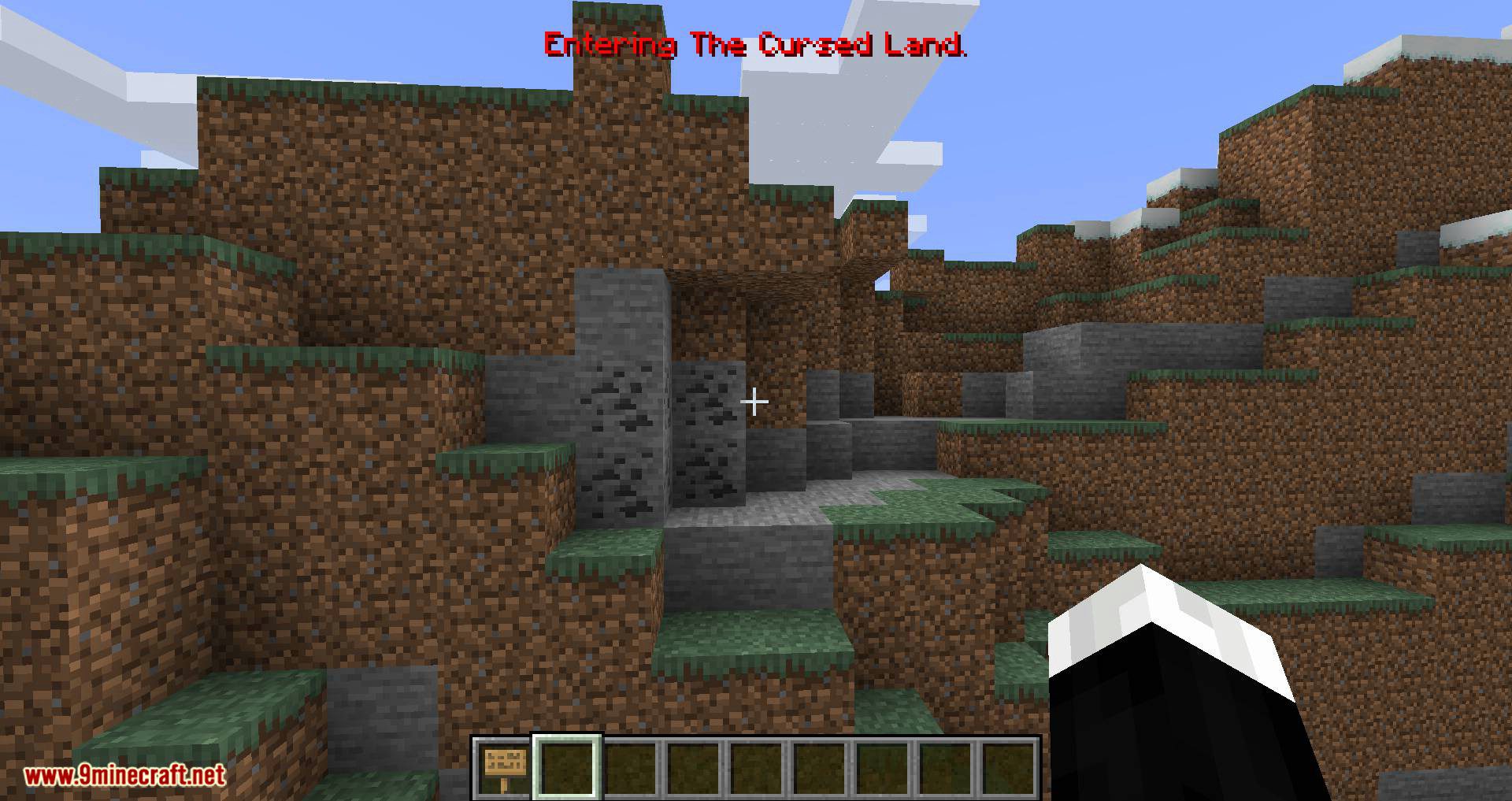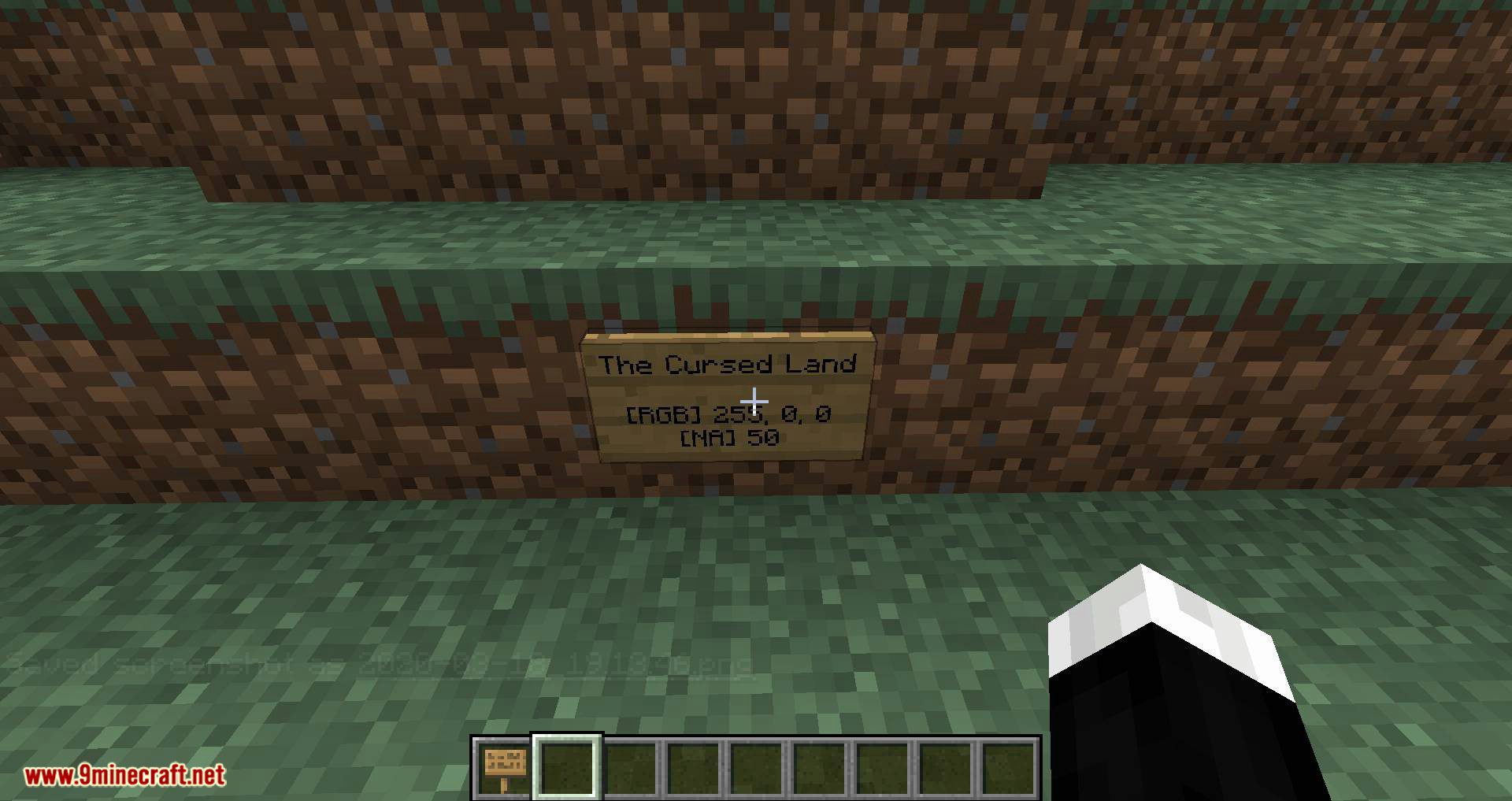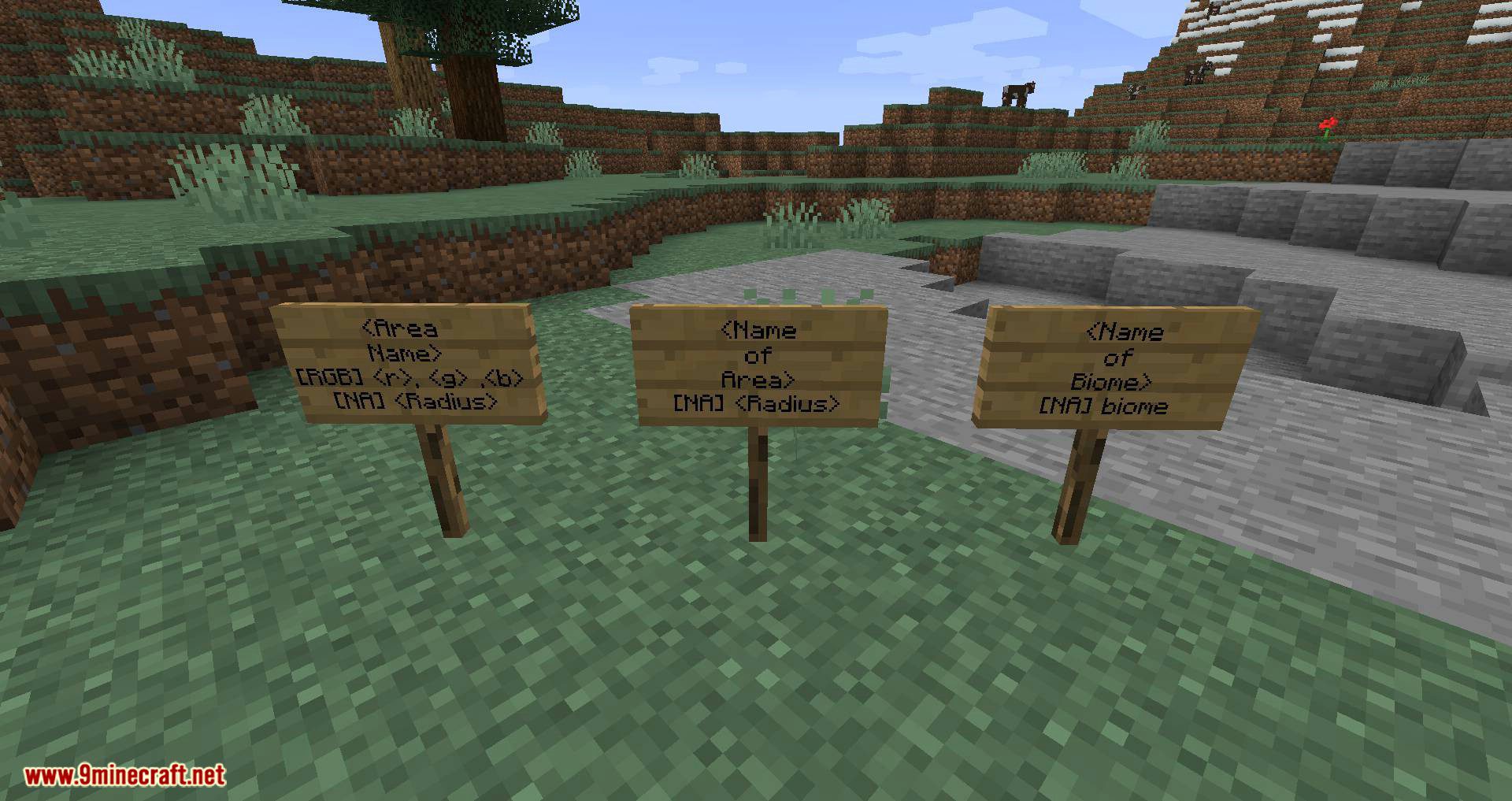 Requires:
How to install:
How To Download & Install Mods with Minecraft Forge
How To Download & Install Fabric Mods
Don't miss out today's latest Minecraft Mods
Named Areas Mod (1.19.3, 1.18.2) Download Links
Other Versions:

For Minecraft 1.12.2
Forge version: Download from Server 1 – Download from Server 2
For Minecraft 1.15.2
Forge version: Download from Server 1 – Download from Server 2
For Minecraft 1.16.5
Forge version: Download from Server 1 – Download from Server 2
For Minecraft 1.17.1
Forge version: Download from Server 1 – Download from Server 2
For Minecraft 1.18.1
Forge version: Download from Server 1 – Download from Server 2
For Minecraft 1.18.2
Forge version: Download from Server 1 – Download from Server 2
For Minecraft 1.19
Forge version: Download from Server 1 – Download from Server 2
For Minecraft 1.19.1
Forge version: Download from Server 1 – Download from Server 2
For Minecraft 1.19.2
Forge version: Download from Server 1 – Download from Server 2
For Minecraft 1.19.3
Forge version: Download from Server 1 – Download from Server 2

Fabric version: Download from Server 1 – Download from Server 2
Tags: