Pet Furniture Addon (1.19, 1.18) – MCPE/Bedrock Mod
1,952
views ❘
5 days ago
❘
Pet Furniture is a mod specifically designed for Minecraft Bedrock. Pet Furniture Addon (1.19, 1.18) features a plugin that enhances the game with over 100 pieces of furniture tailored to pets such as dogs, cats, parrots, and more. The mod stays up-to-date with new Minecraft updates and is continually improved.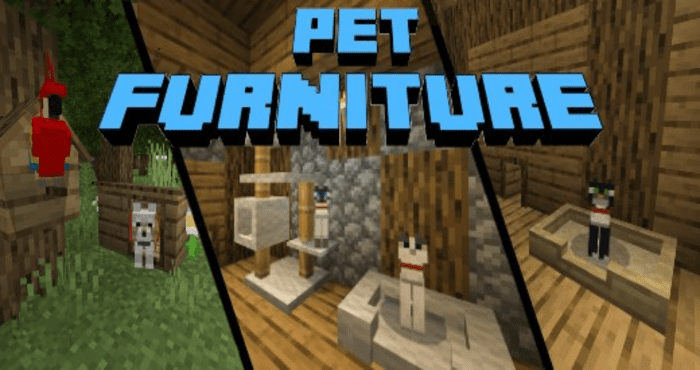 Features:
The addon is a collection of pet furniture, it brings many types of furniture such as pet beds, pet doors, kennels, scratchers, feeders, and much more!
How is it acquired?
It is mainly acquired by putting a clay block in a stonecutter, once placed you will be able to see the craftable blocks.
How is it used?
For some blocks such as doors, you have to place the door on the block above where you want the door and for cat scratchers, it is advisable to test their collisions before placing a cat (to know where to aim)
Types of furniture:
Cat flaps: In total there are 5 models, from the smallest to the largest, they also have 2 color variants, white and gray.
Doghouses: There are 2 models, one elongated and the other traditional, there are 8 variants for each model, one for each type of wood.
Aviaries: There are 2 models, one large and the other forest style, there are 8 variants for each model, one for each type of wood.
Feeders: There are 2 types, one red, and one blue.
Platforms for pets: They are platforms designed for walls, cats and dogs can walk on them, there are 8 variants, one for each type of wood that the game brings.
Doors for cats: They are doors for wooden buildings, they are used so that animals can enter or leave the houses.
Barn: It has 8 variants, the type of wood in the game, it is used to store chickens and decorate farms.
Animal beds: They are beds to decorate the interiors and exteriors of the house, it has 2 variants, one white and the other gray.
Screenshots: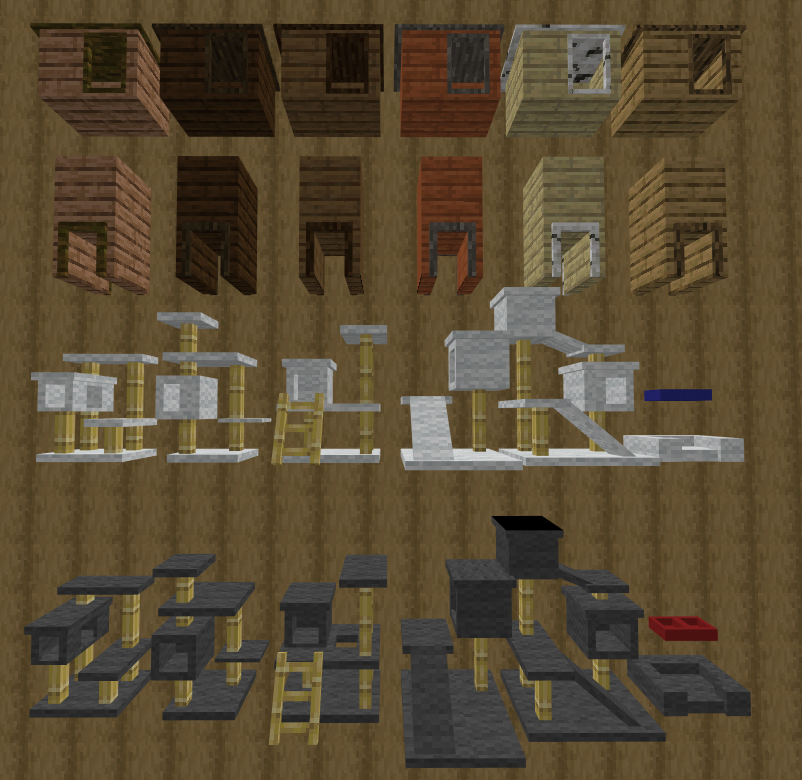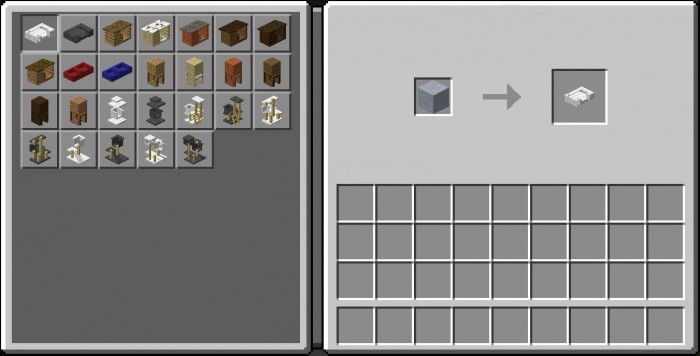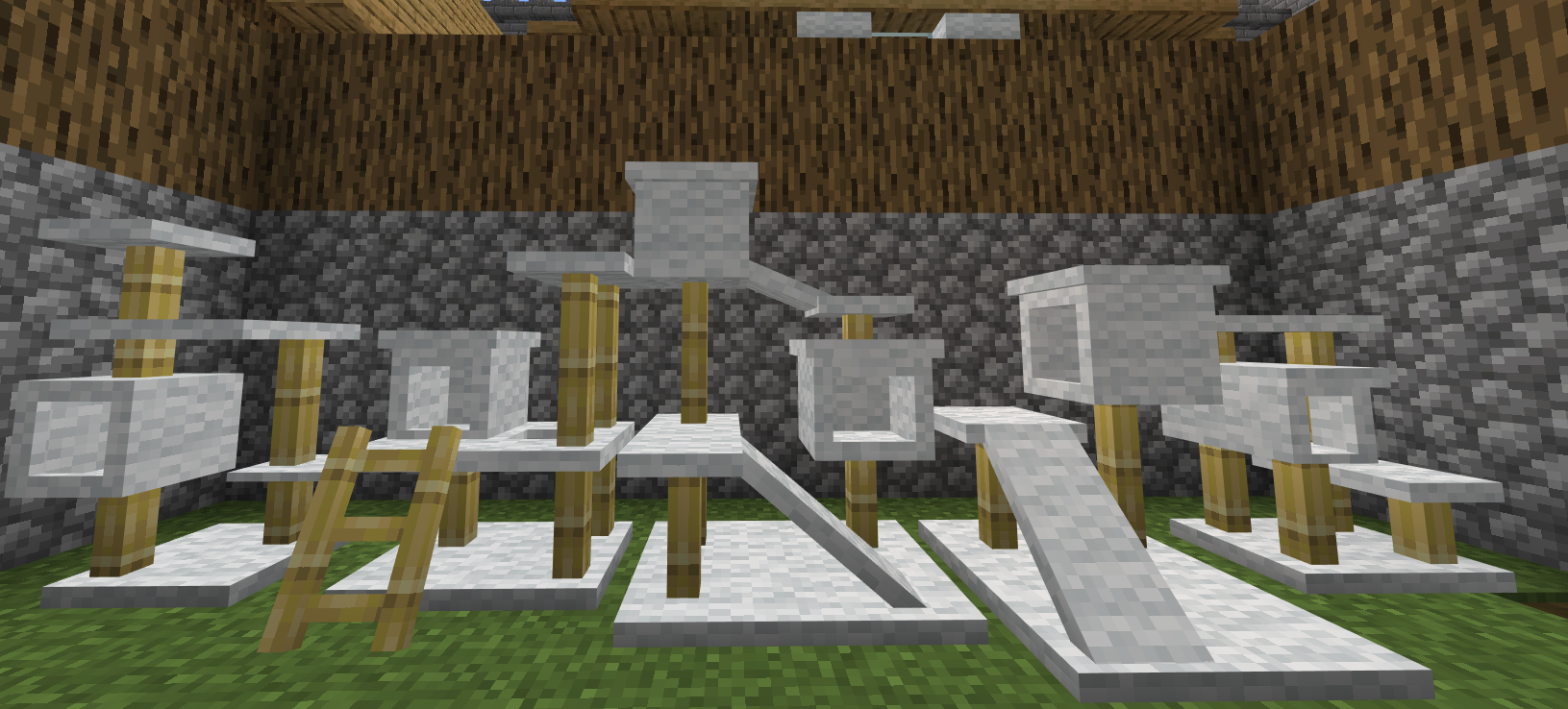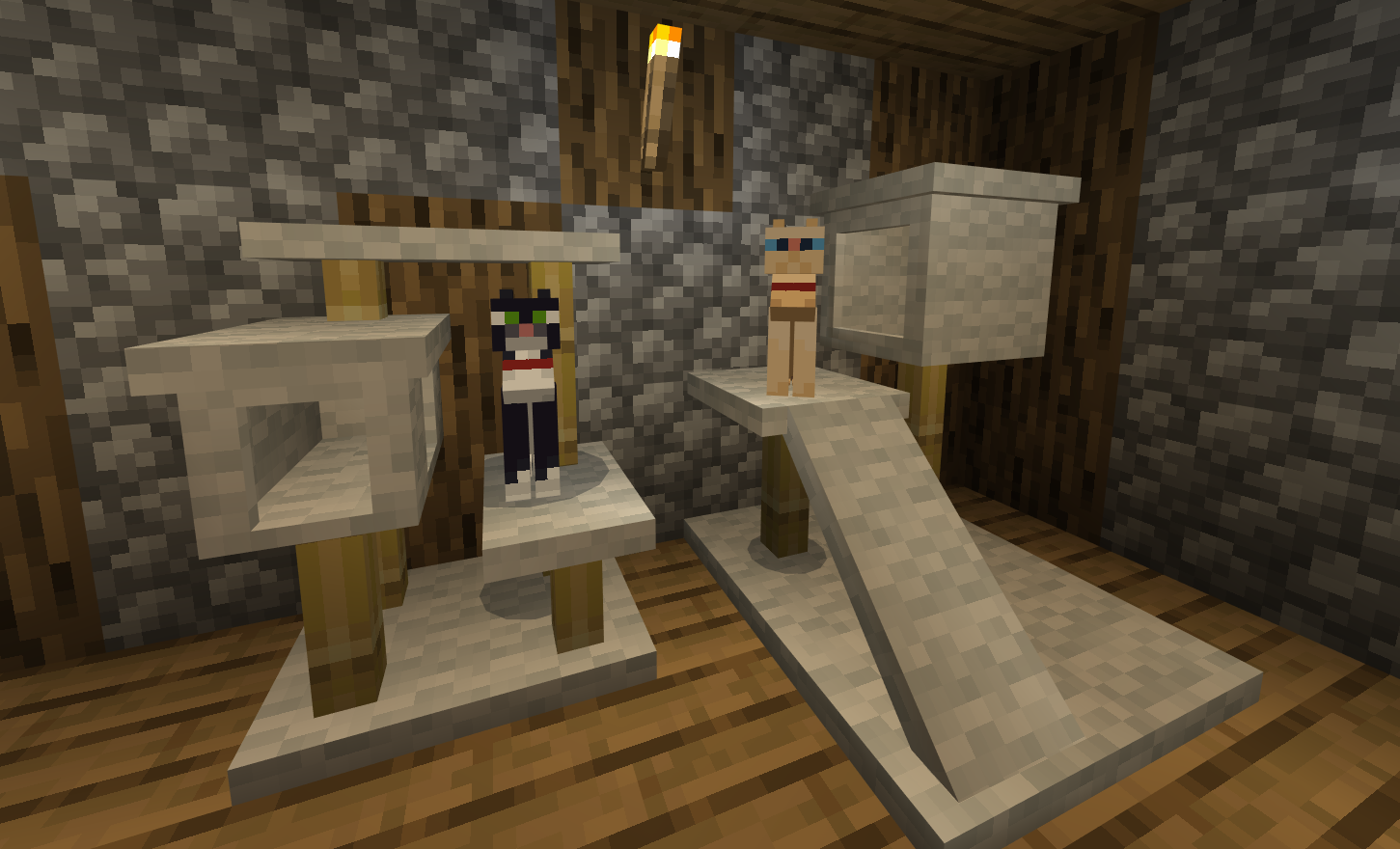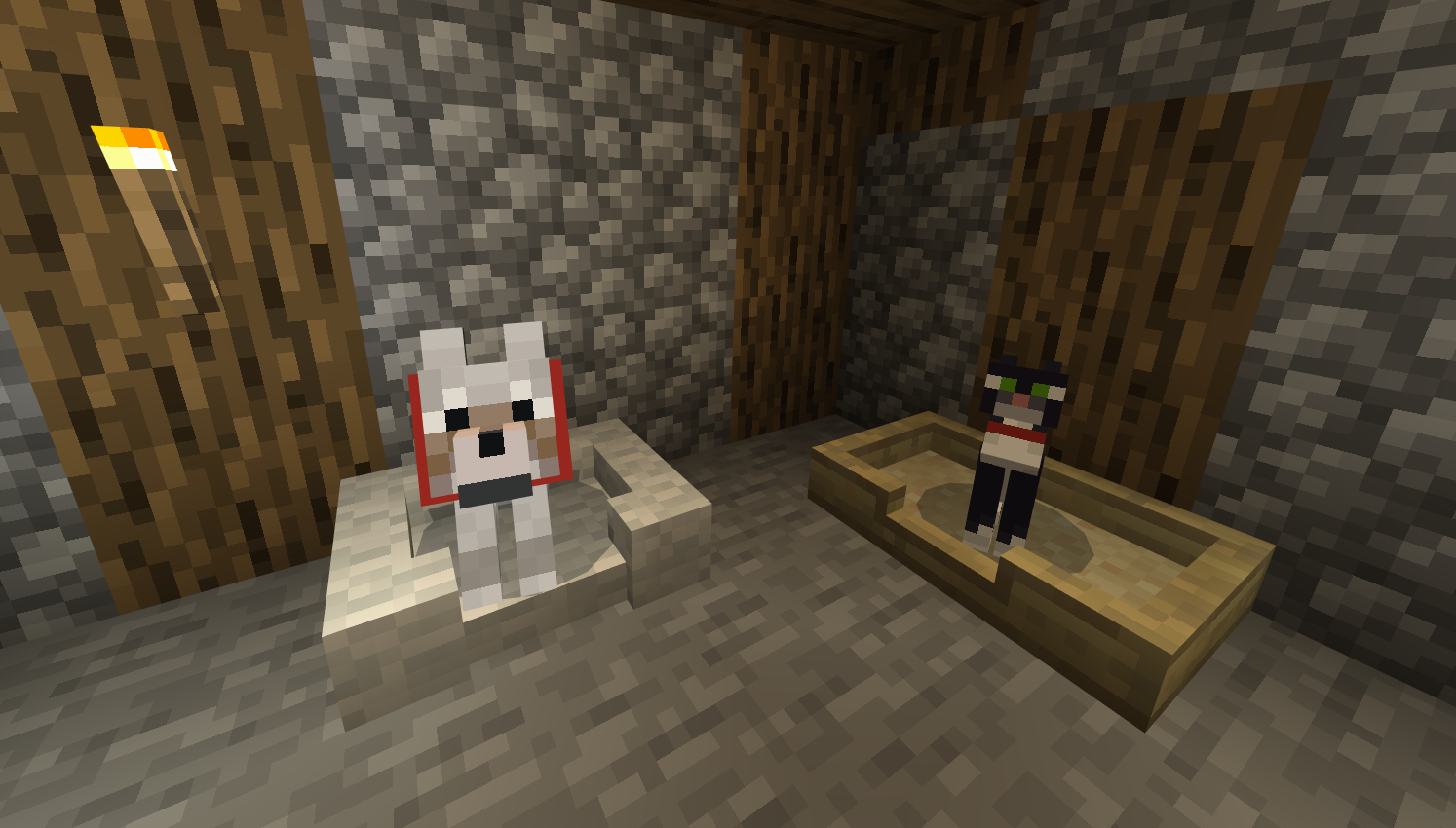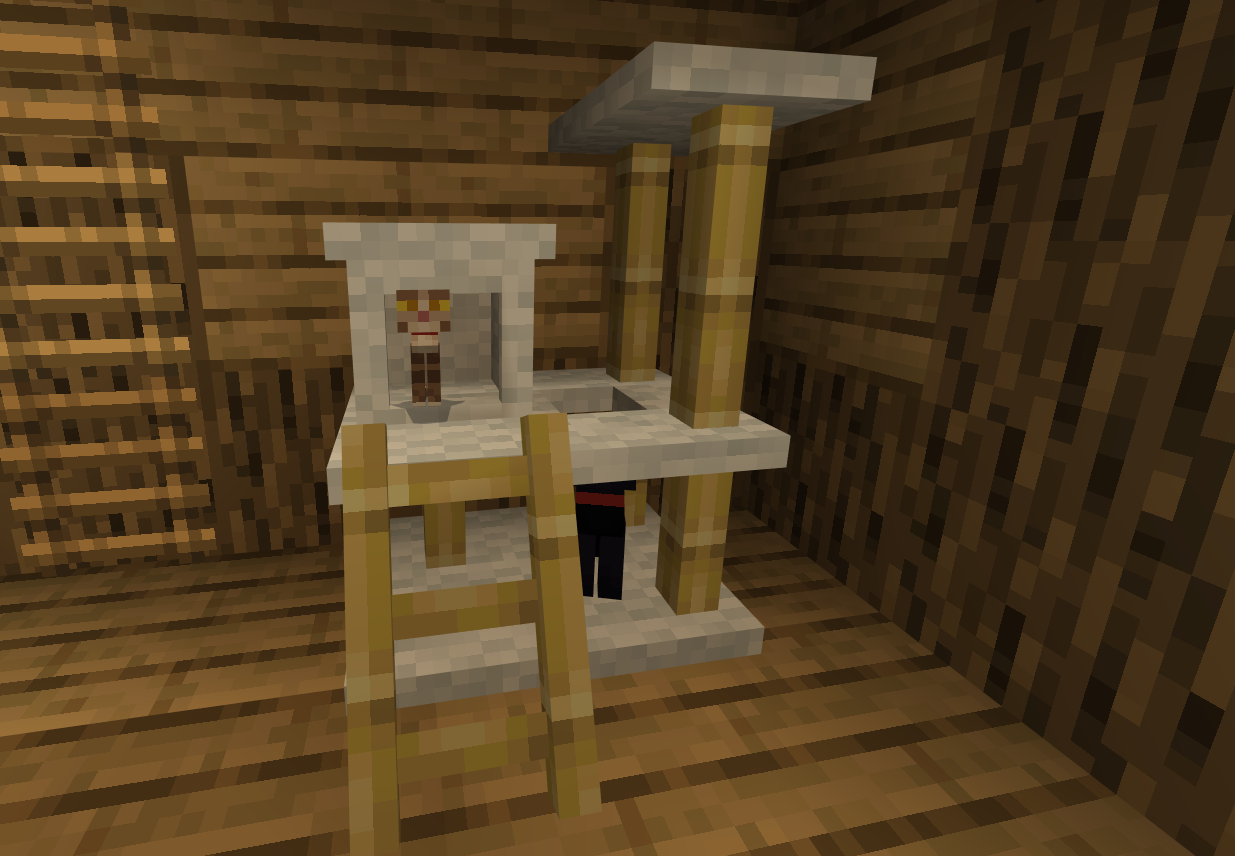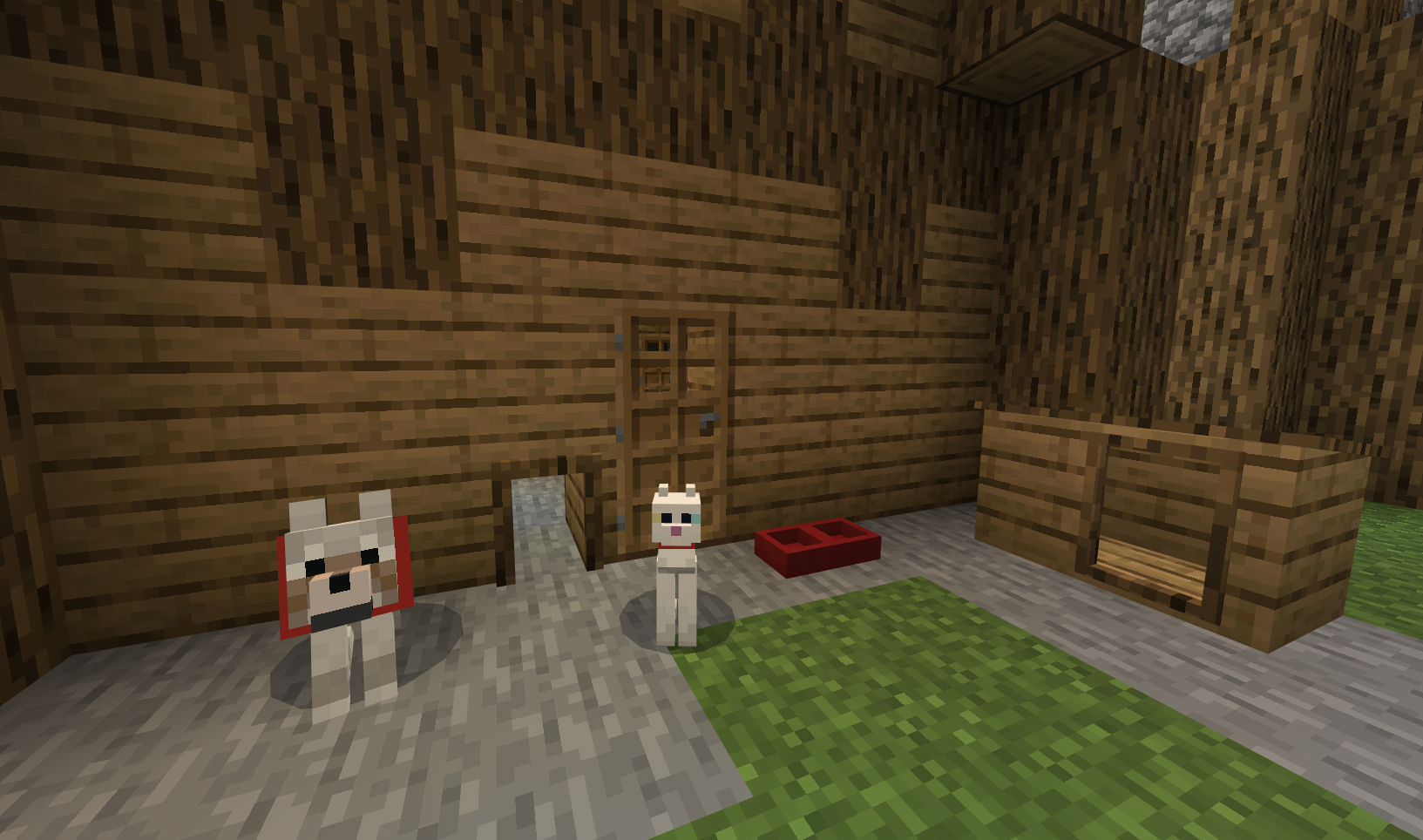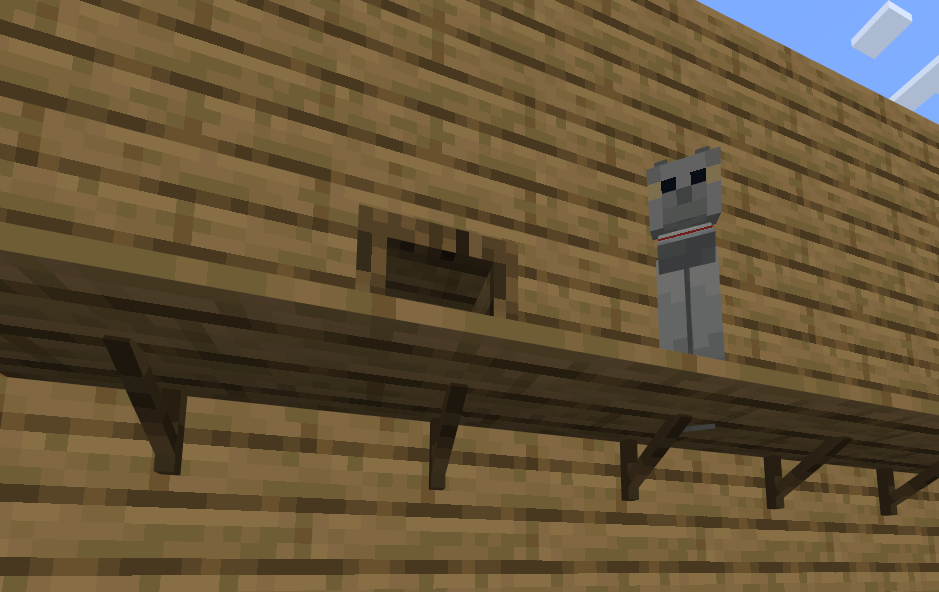 Installation Note:
Enable Experiment Holiday Creator Features for the addon to work!
How to install:
How To Install Mod / Addon on Minecraft PE
How To Install Texture Packs on Minecraft PE
How To Install Map on Minecraft PE
Pet Furniture Addon (1.19, 1.18) Download Links
For Minecraft PE/Bedrock 1.18
Resource: Download from server 2

Behavior: Download from server 2

Addon Geometry Fix (Required)
For Minecraft PE/Bedrock 1.19
Resource: Download from server 1 – Download from server 2

Behavior: Download from server 1 – Download from server 2
Tags: