Potions Master Mod (1.18.2, 1.17.1) – New Tier of Potions
34,233
views ❘
April 20, 2022
Potions Master Mod (1.18.2, 1.17.1) adds a new tier of potions: OreSight, each potion will allow you to gain a brief period of X-ray vision for that specific ore. It comes with Regular, Splash and Lingering variants.
Currently supports Vanilla ores (Coal, Iron, Redstone, Lapis, Gold, Diamond, Emerald)(Nether Quartz(1.15.1+)).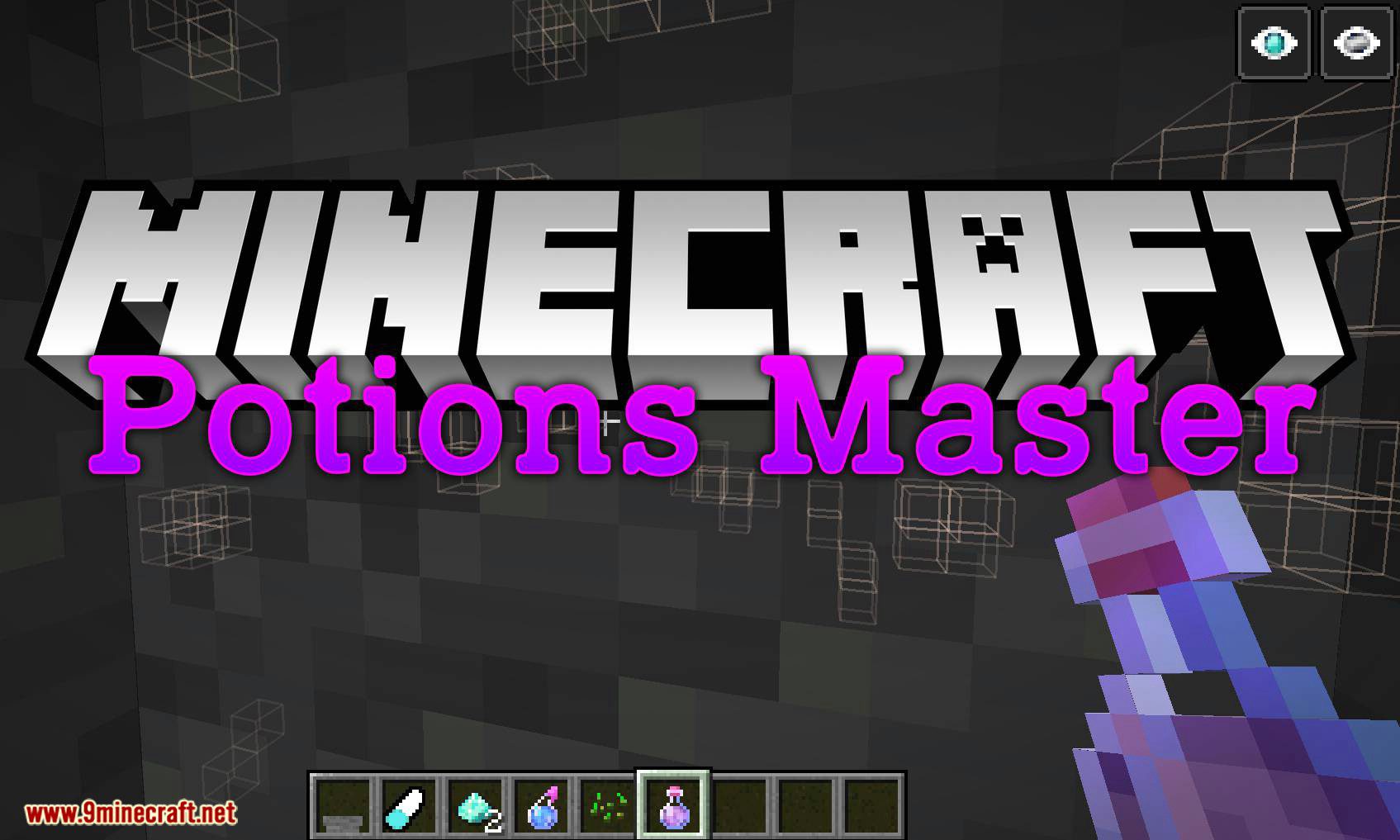 Features:
Modded Support: Aluminium, Copper, Lead, Nickel, Silver, Tin, Uranium, Zinc ( Osmium, Crimson Iron, Bismuth, Platinum,1.15.1+))
This mod should work with any mod which provides these ores and registers the correct Forge Tag.
Usage:
First craft a pestle, JEI/JER for the recipe
Craft a mortar, JEI/JER for the recipe
Recipes for the dusts are in JEI
Craft the ingot(or Redstone powder/diamond gem or emerald gem) for your desired potion with a pestle and mortar in the crafting table to receive the powder. OR place the mortar in the world and holding an ingot/gem/coal/redstone/lapis etc in your offhand and pestle in your main hand. Right-click the mortar to get your dust smelt the dust in a furnace to receive Calcinated <OreType> Powder
Brew that powder with 3 mundane potions to get your OreSight Potions.
The recipes for the powders, pestle and the brewing recipes can be found via your favorite recipe mod (JEI/JER whatever)
Also adds 3 new items(which stack to 16) to remove certain negative status effects:
Bezoars: Dropped from Sheep, Cures Poison when consumed
Polar Bear Gall Bladders: Dropped from Polar Bears, Cures Mining Fatigue
Activated Charcoal: Smelt Charcoal Powder(recipes in your favorite Recipe Viewer) and consume it to remove the Wither effect
Additional potion effects are being worked on as well.
Screenshots: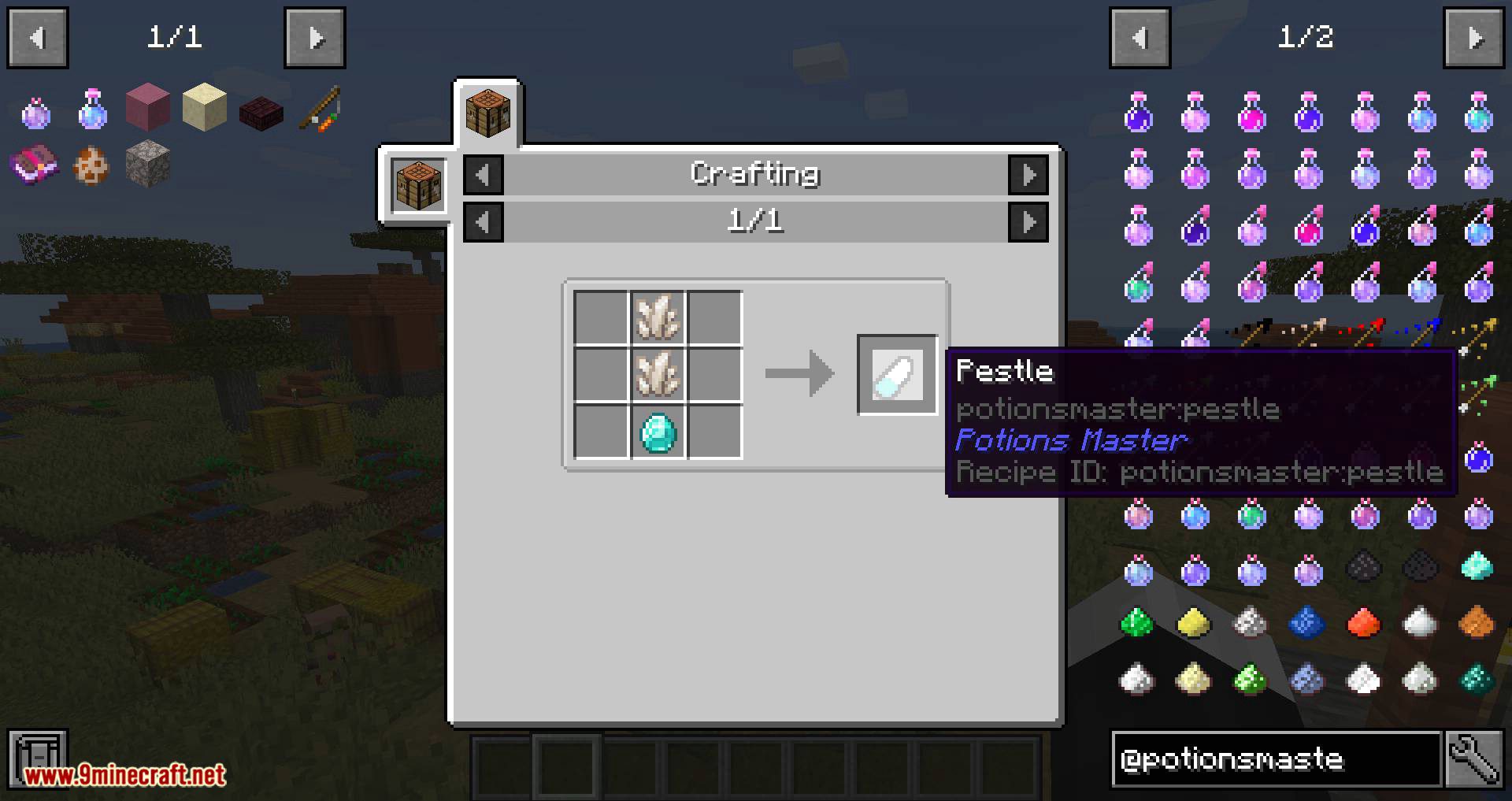 Crafting a Pestle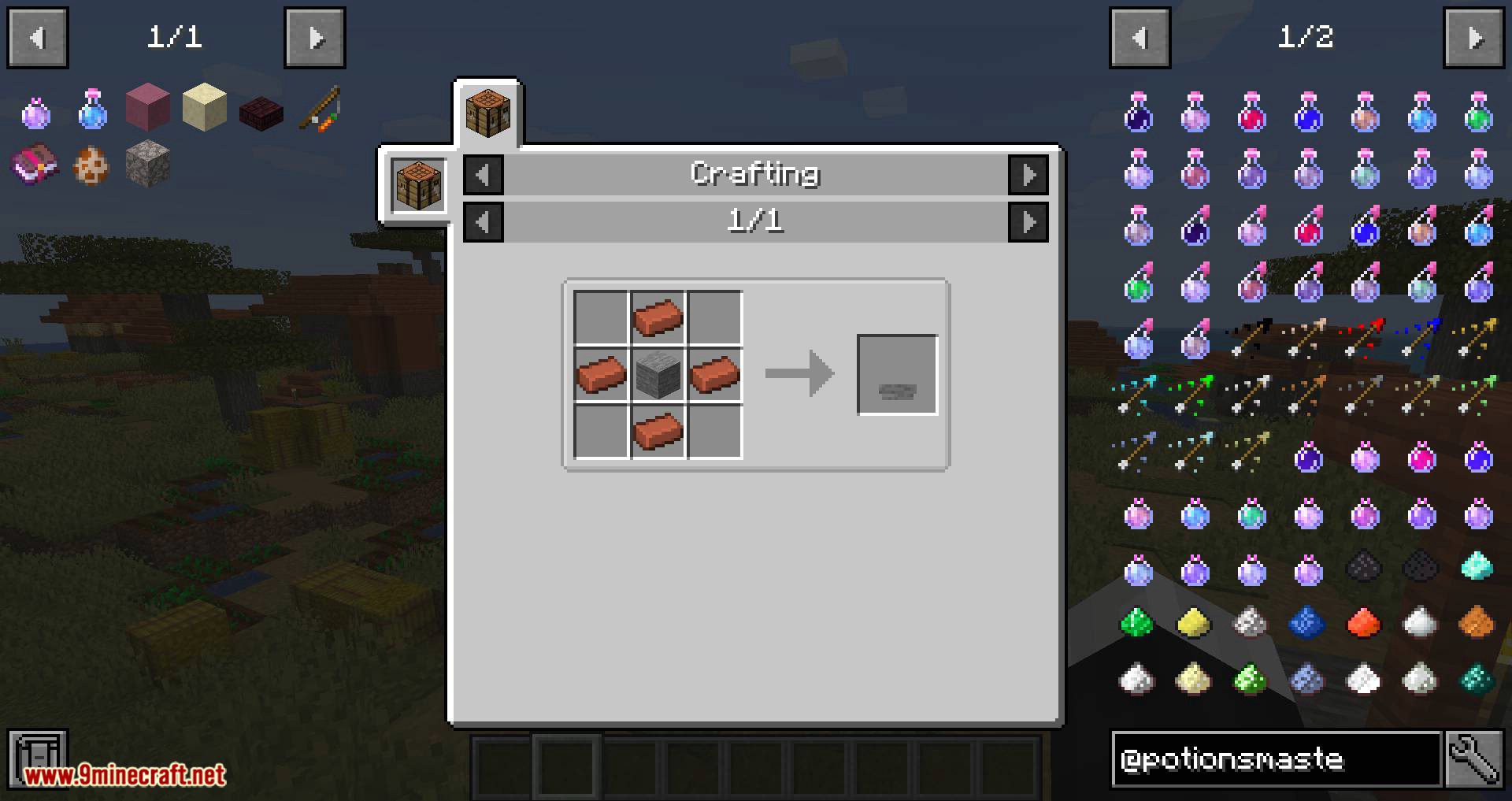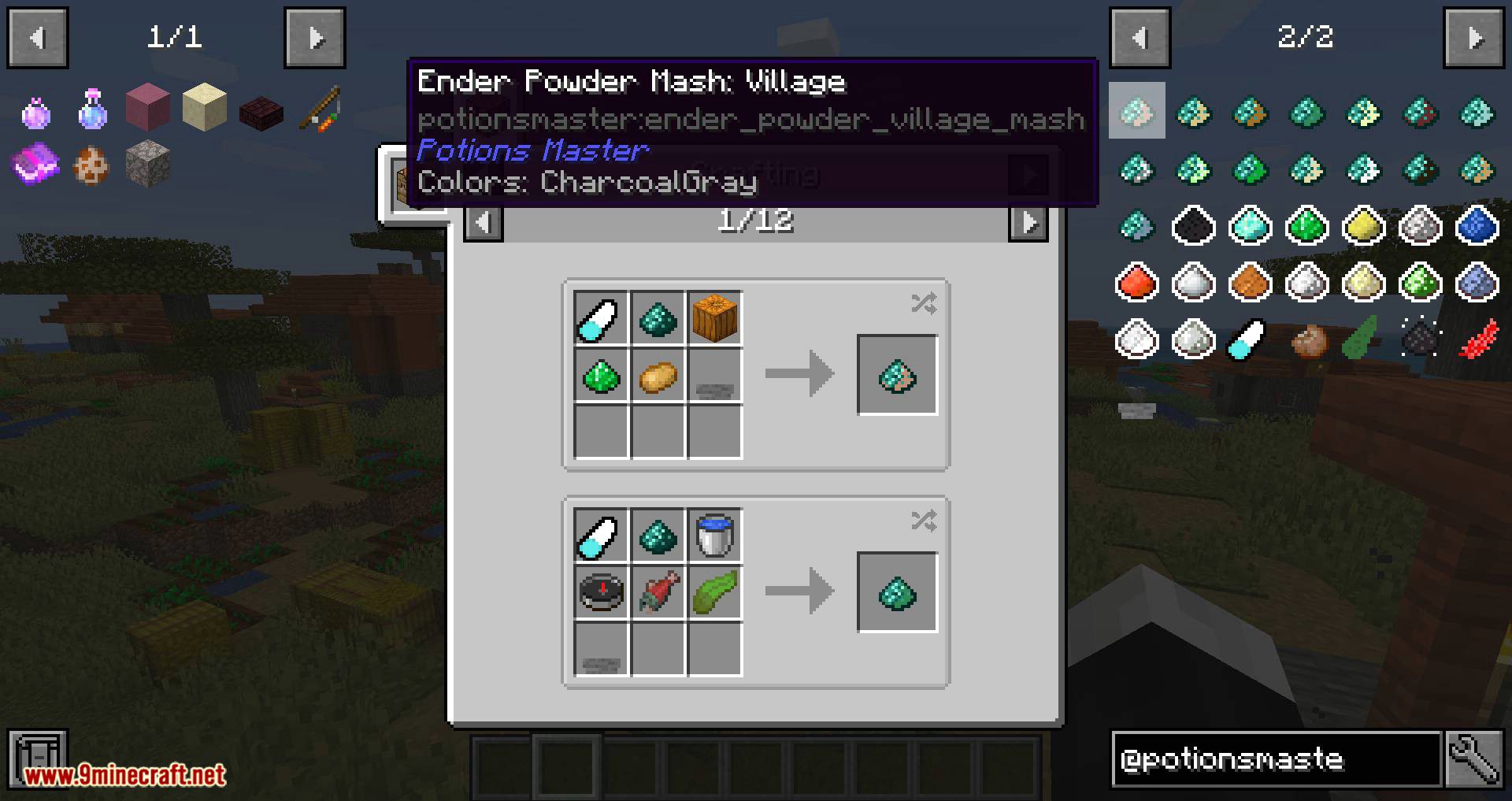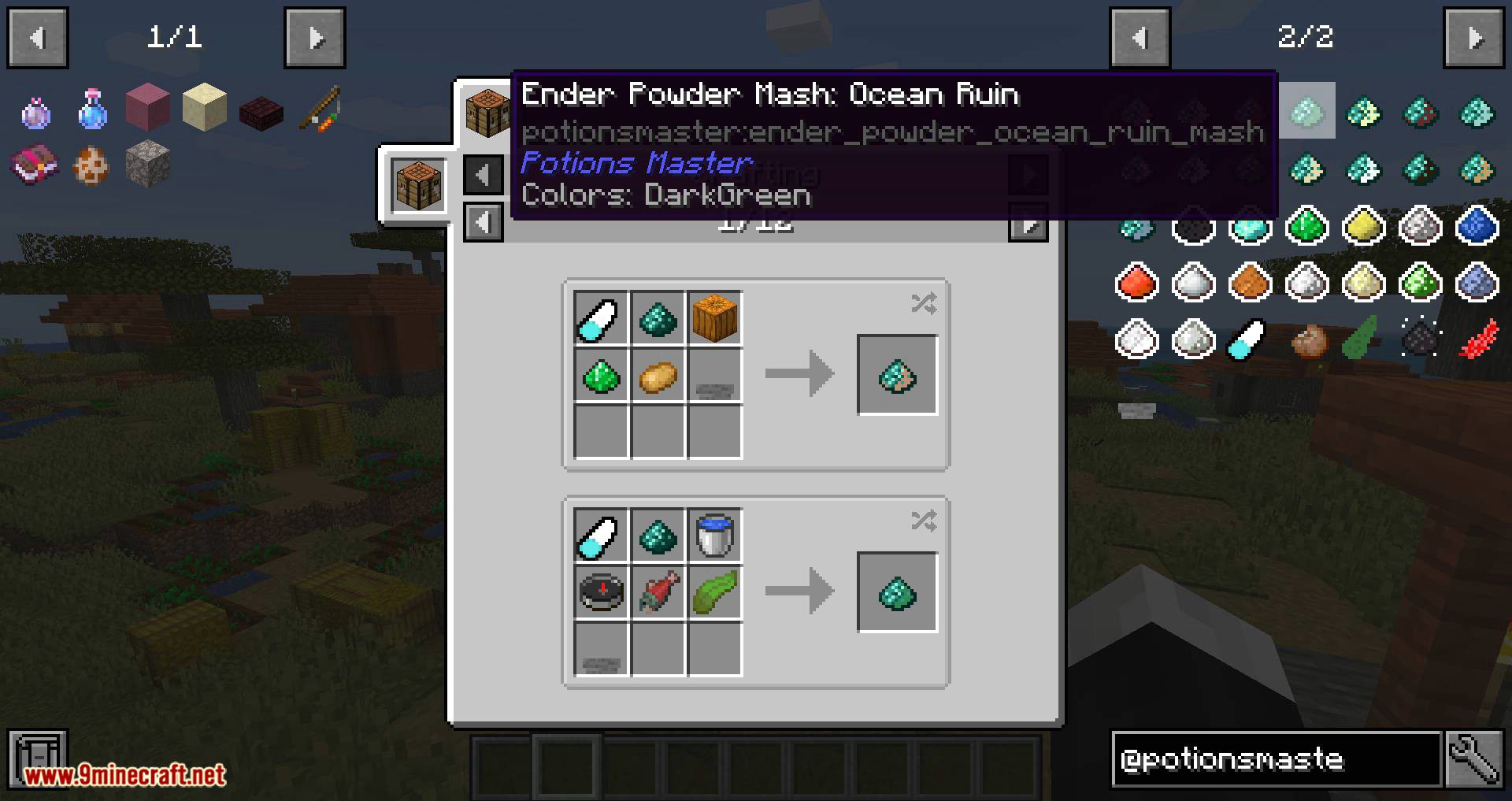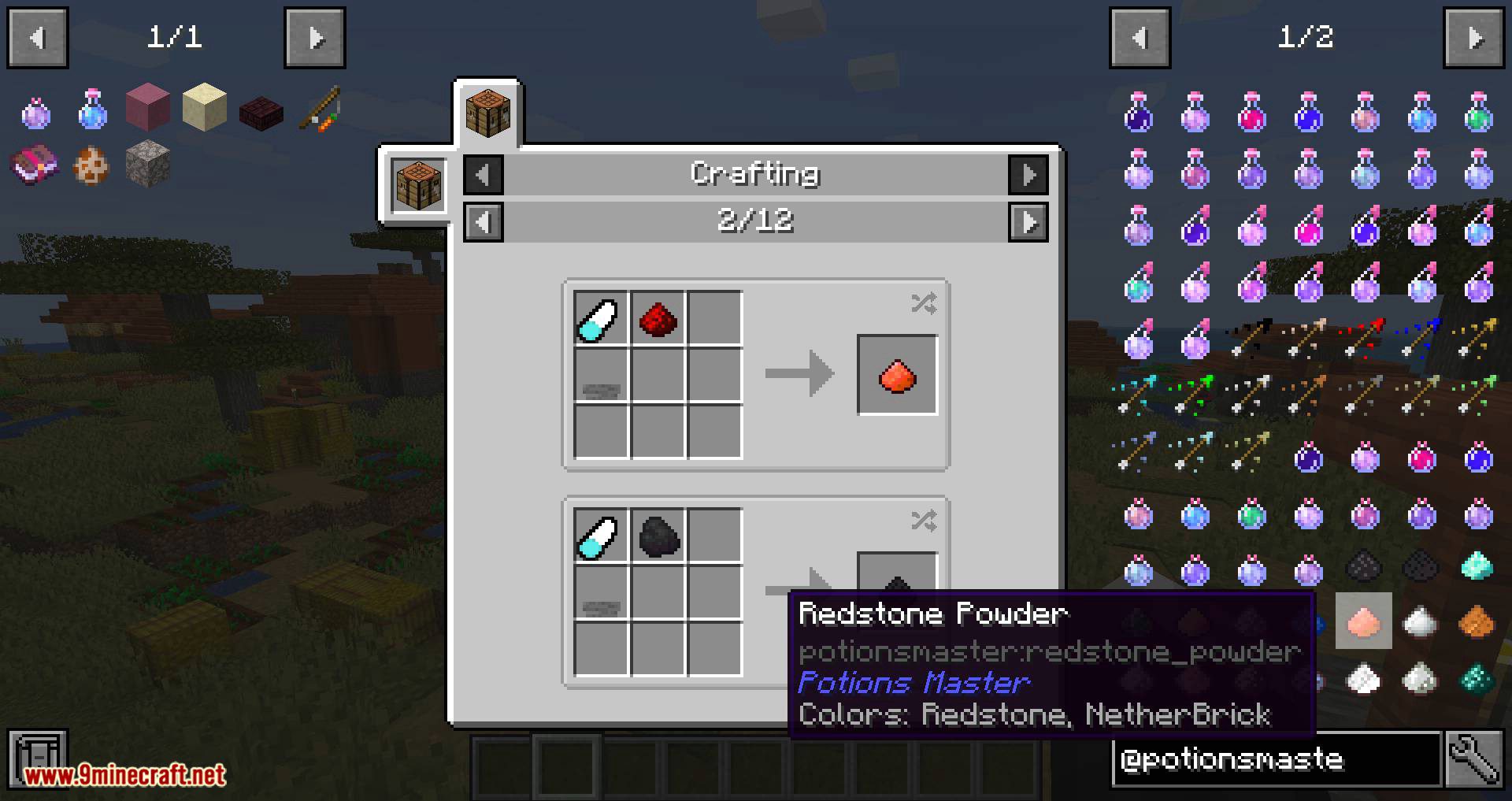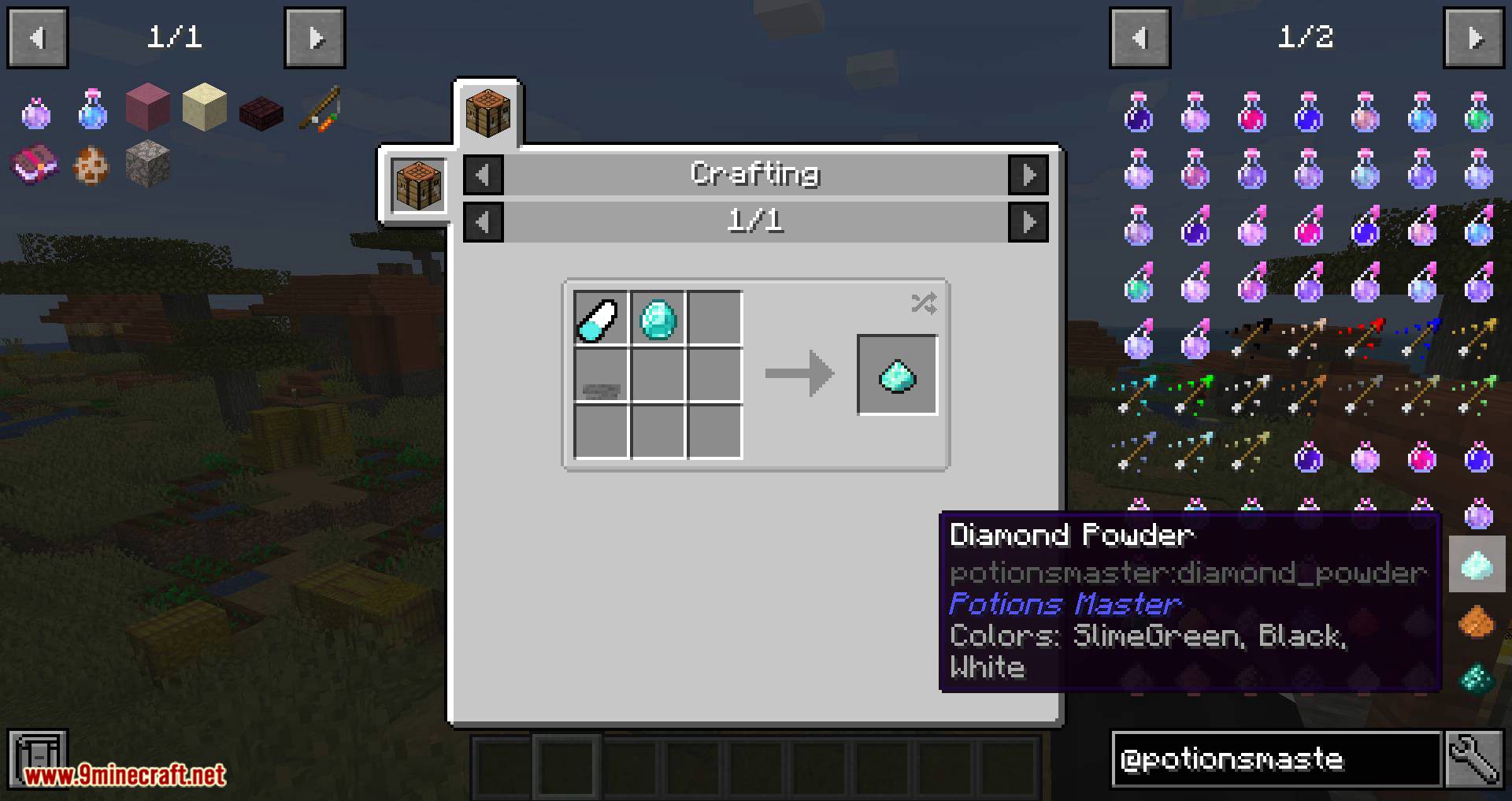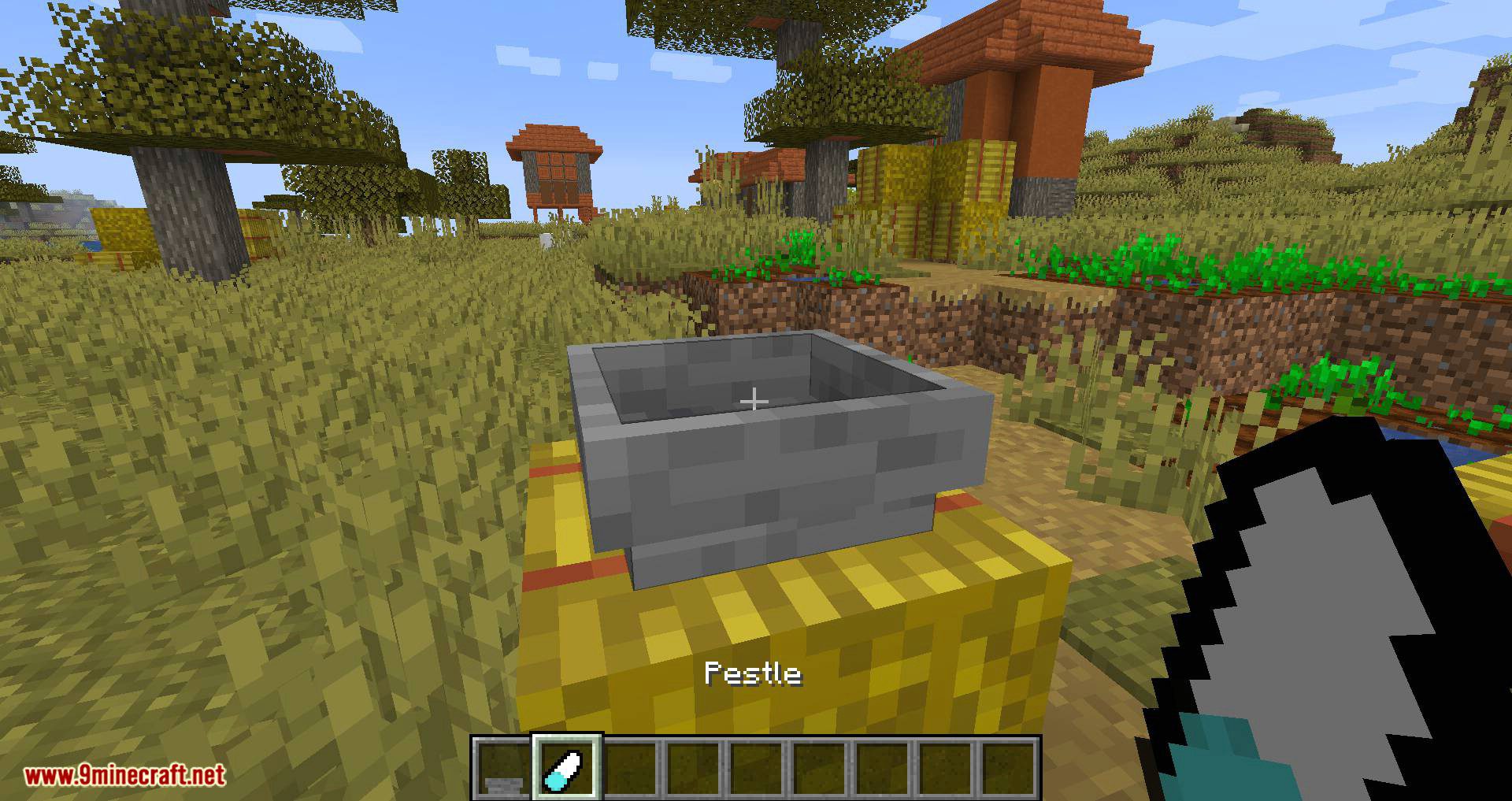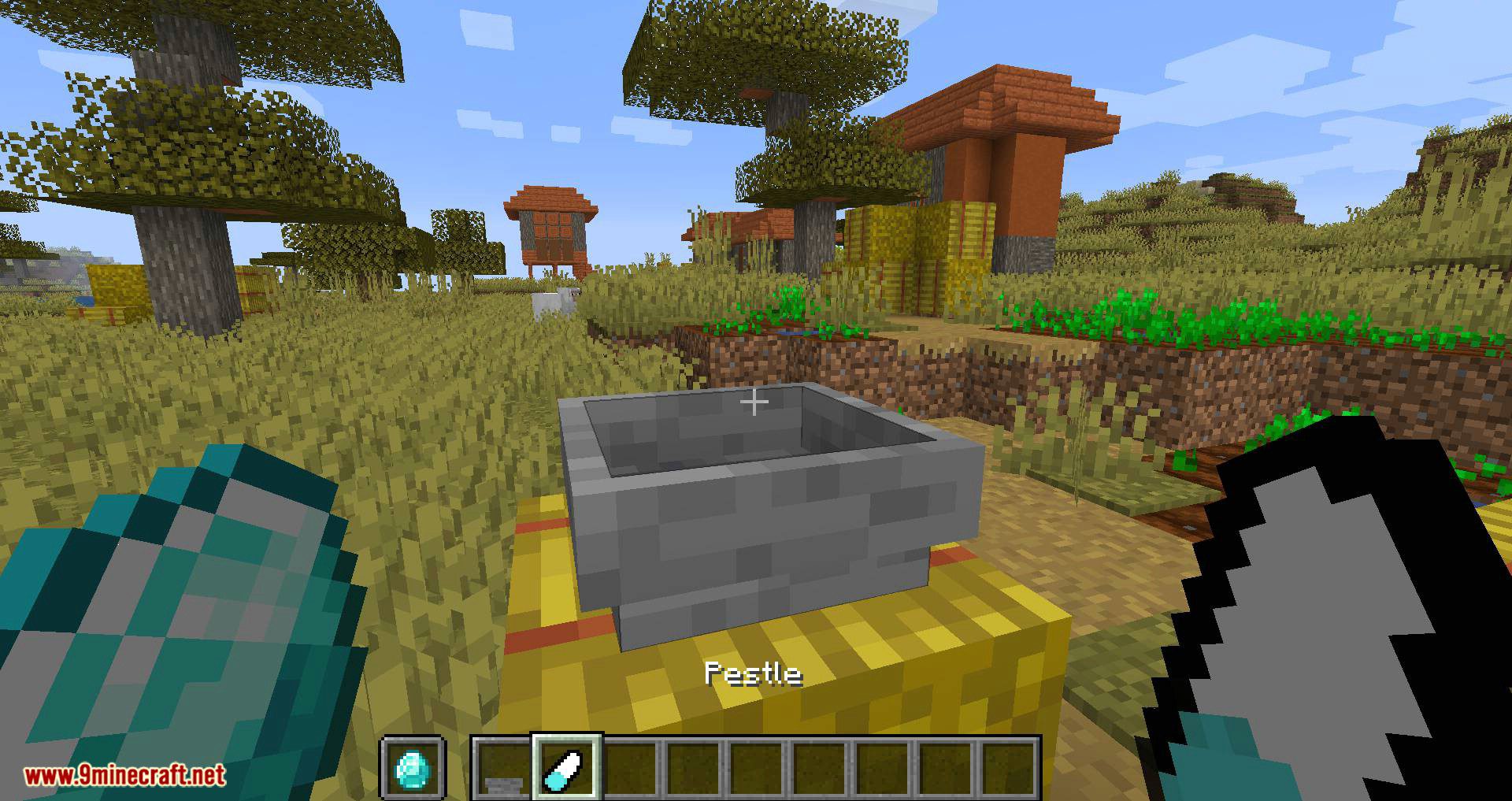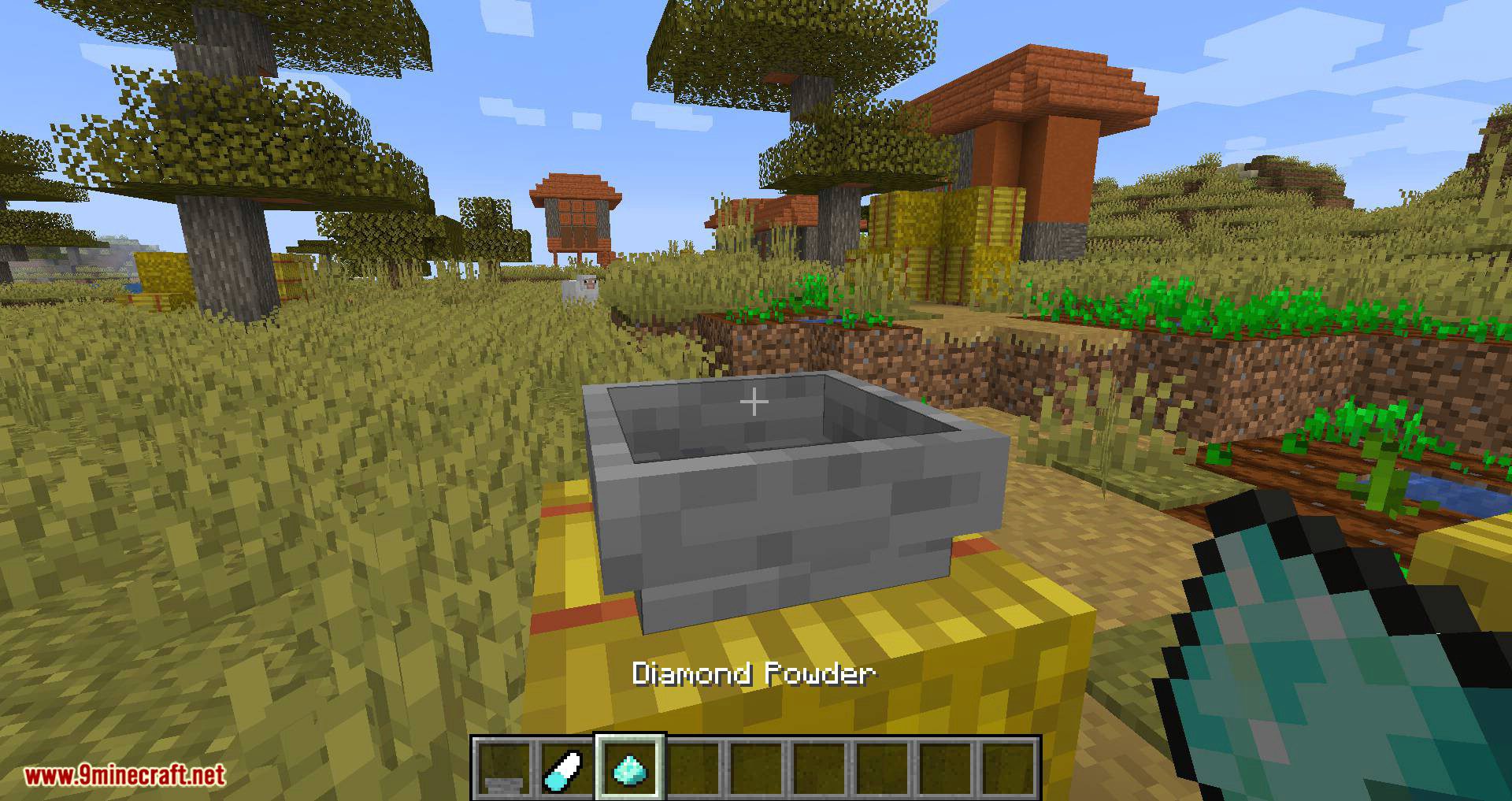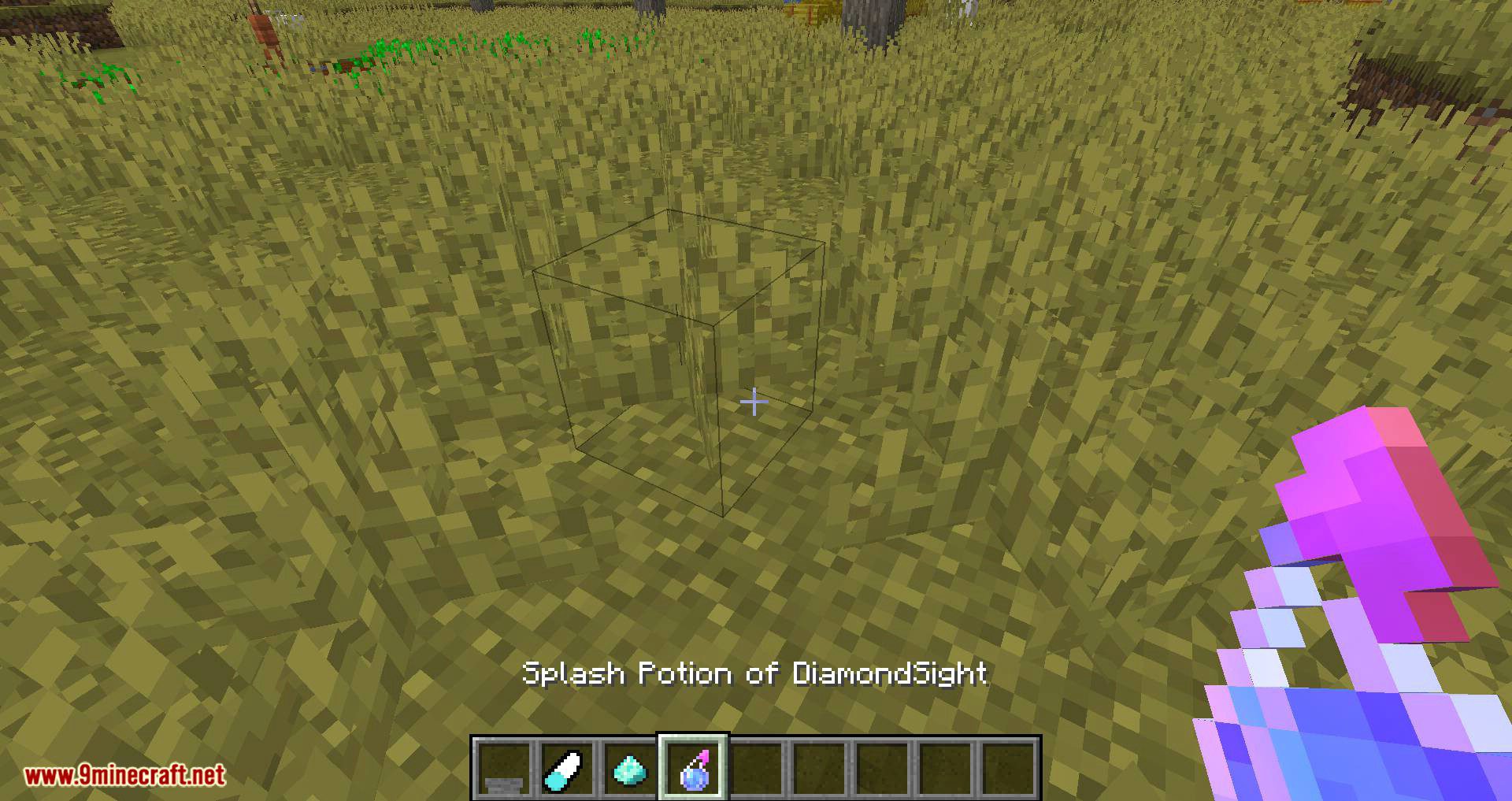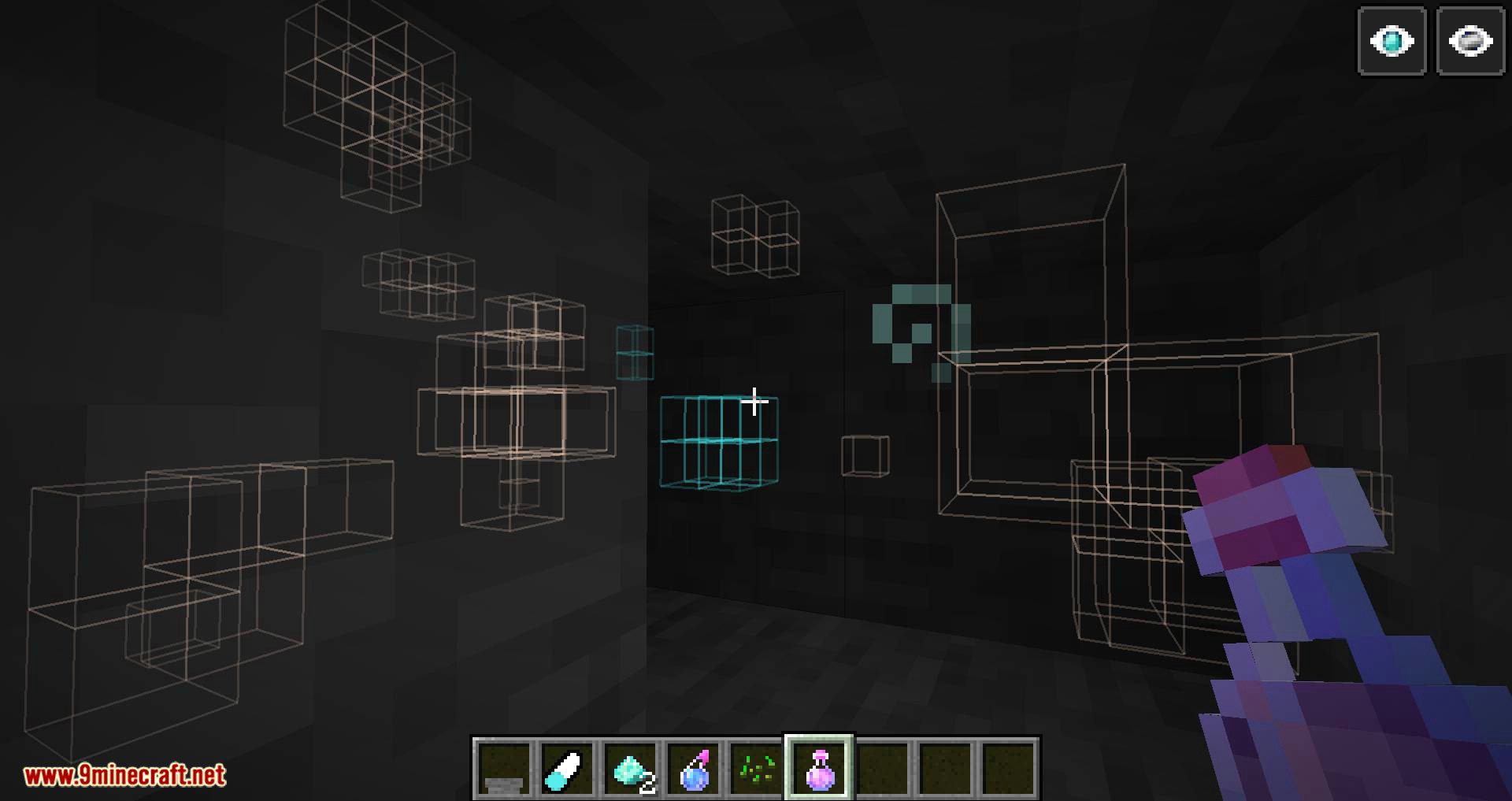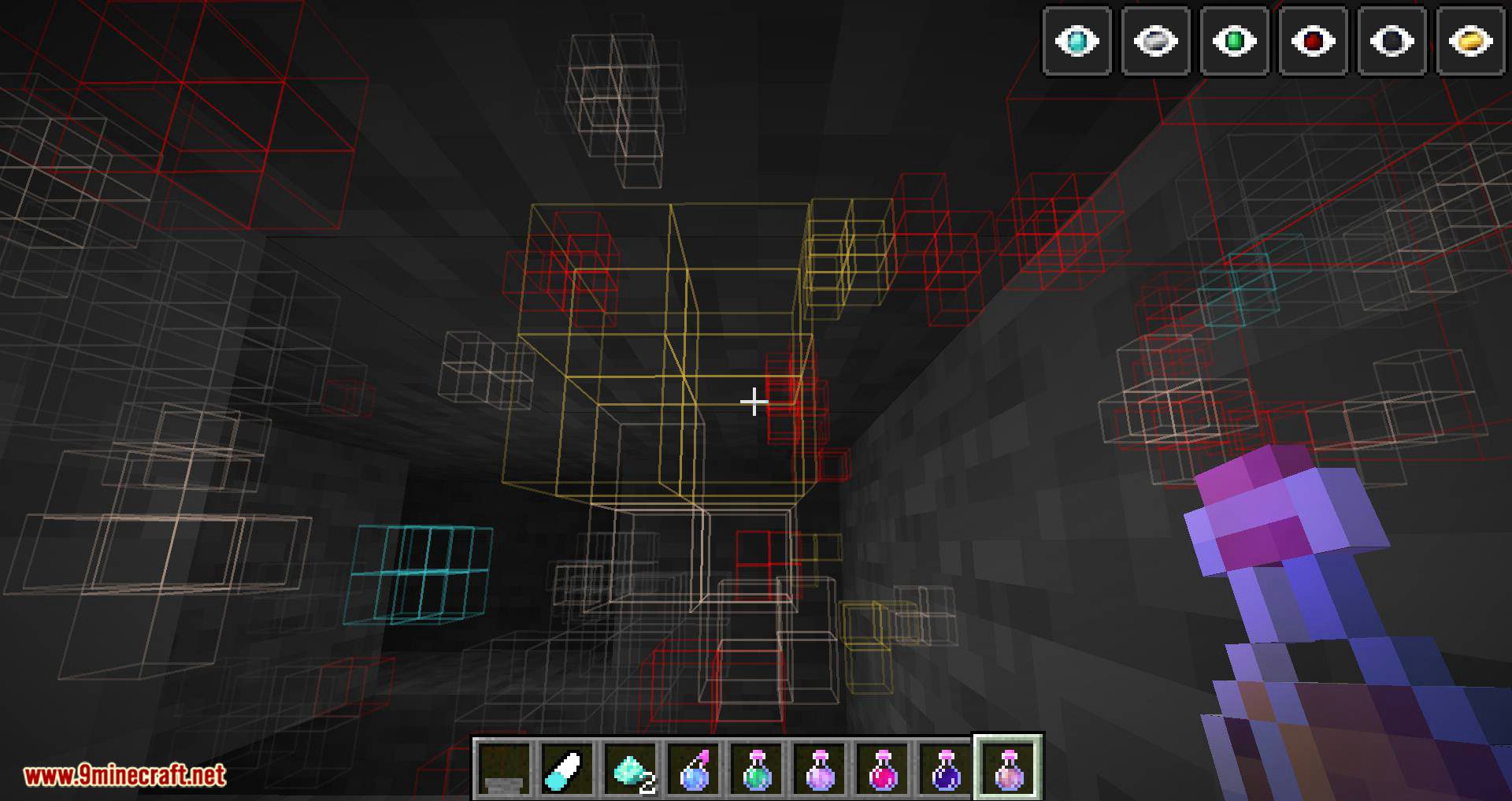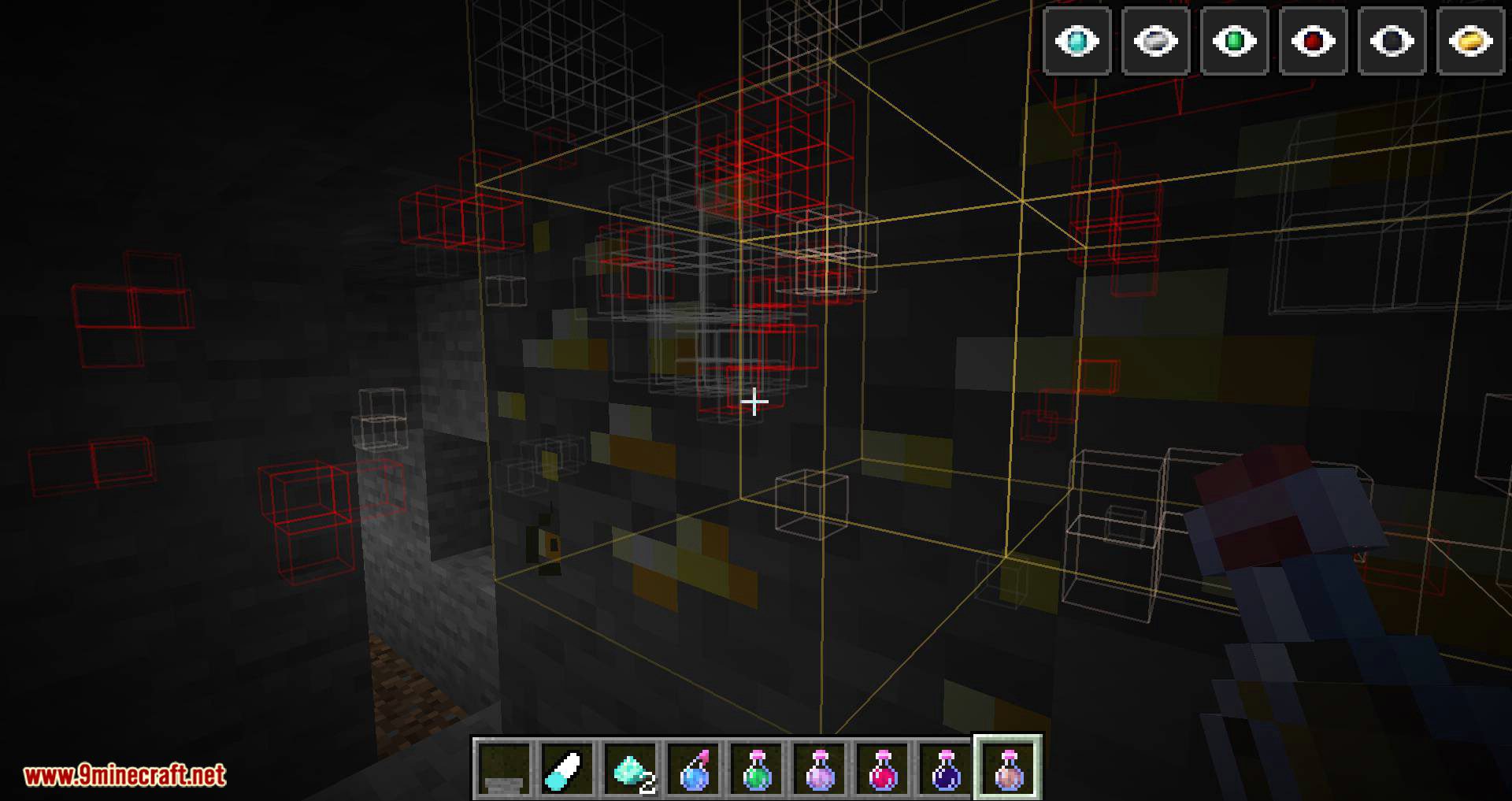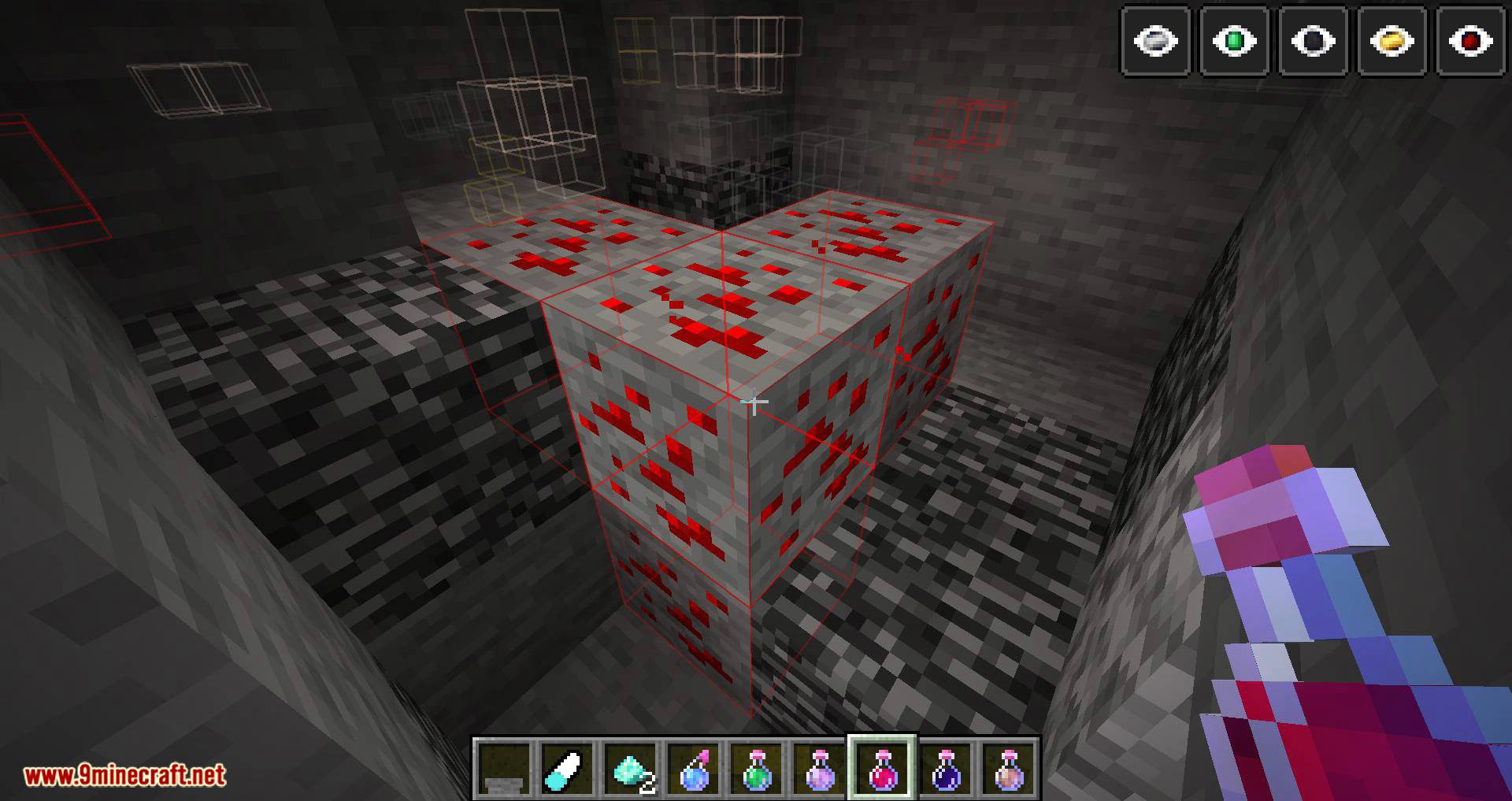 Requires:
How to install:
How To Download & Install Mods with Minecraft Forge
How To Download & Install Fabric Mods
Potions Master Mod (1.18.2, 1.17.1) Download Links
Other Versions:
For Minecraft 1.15.2
Forge version: Download from Server 1 – Download from Server 2
For Minecraft 1.16.5
Forge version: Download from Server 1 – Download from Server 2
For Minecraft 1.17.1
Forge version: Download from Server 1 – Download from Server 2
For Minecraft 1.18.1
Forge version: Download from Server 1 – Download from Server 2
For Minecraft 1.18.2
Forge version: Download from Server 1 – Download from Server 2
Tags: