Sparcs Tweaks Mod
22,440
views ❘
June 8, 2013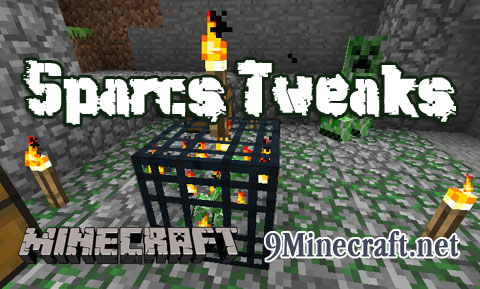 Are you tired of boring dungeons with even more boring loot?
Do you want more variety in mineshaft and stronghold loot?
Do you wish sometimes you'd get something useful from digging through mounds and mounds of dirt?
Do you wish a chance to recover some of that glass you placed?
Do you want to be able to put torches on the back of stairs?
If the answer to any of these questions was "yes" then SparcsTweaks is the Mod for you.
This is a minimalist mod that only tweaks a few key features of the game to make it a bit more rewarding and exciting.
Screenshots:
Torches can now be attached to the back of stair blocks:
Beware of dungeons with creeper spawners!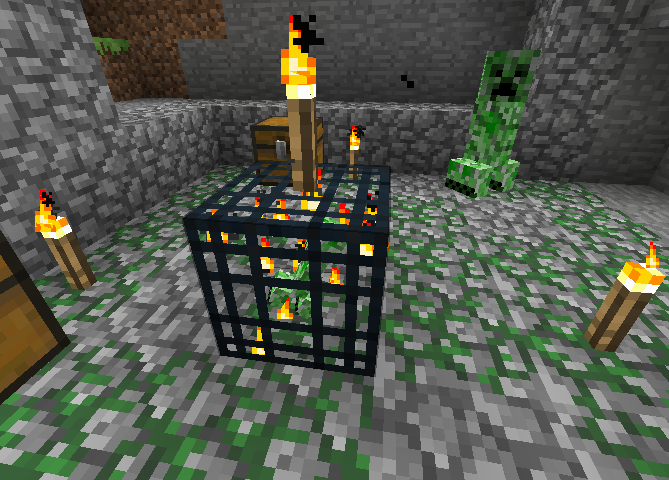 Sometimes you'll get a cave spider spawner instead of a regular spider spawner:
Dungeons are now a jackpot of amazing items! Sample Loot:
More variety in mineshaft loot:
More variety in Stronghold loot:
More variety in Stronghold library loot: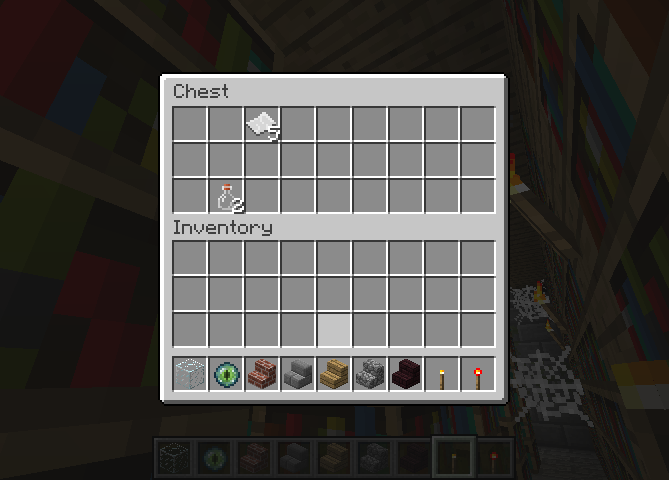 The changes made by this mod are as follows:
World tweaks:
Added a 1% chance of finding a bone when breaking dirt/grass blocks (up to about
50% with Fortune III enchantment)
Increased chance of finding flint to 12.5% when breaking gravel blocks
Dungeon spawners are an equal chance of Zombie, Skeleton or Spider (formerly 50% chance of Zombie spawner)
Added a 10% chance of recovering a glass when broken (both blocks and panes now)
Added mineshaft loot
Added items to stronghold loft loot: bow, arrows, and diamond sword
Added items to stronghold library loot: paintings, blaze rod, ghast tear, netherwart, glass bottles and netherquartz
Spider spawners in dungeons carry a 10% chance of being a cave spider spawner instead of a normal spider
Dungeons now have a 1/10 chance of having a creeper spawner (approach with caution… and armor!)
You can attach torches to the back of stairs (including inverse stairs)
EnderPearl drops increased by 1 (1-3 normally rather than 0-2)
Added smelting of rotten flesh into leather
Water buckets work in the Nether, but lava evaporates water
Endermen also drop the block they are carrying
Witch huts contain a chest with random potions and ingredients
Cave spider spawners in mineshafts reduced by nearly 1/2
Chicken drop feathers randomly
Dungeon treasure:
Increased quantity of items in chest
Decreased chances of finding a saddle (don't you have enough already?)
Possible iron stack size doubled
Wheat stack maximum size increased from 3 to 6 pieces (but still can find more than one stack)
If found, cocoa beans quantity increased drastically
Several new items added:

gold ingots
diamonds
lapis
red apples
bones
lightstone dust
bow
arrows
diamond sword
books
chain armor
diamond armor
slime balls
watermelon seeds
pumpkin seeds
compass
clock
chicken eggs
9 more music disks (plus improved chance of finding one)
small chance that bow, armor or diamond sword are enchanted
random enchanted shovels, axes and pickaxes (wood, stone, gold, iron, diamond)
random potions! Includes potions not brewable!
Bottles o Enchantment (very rare)
Fire charges
Emeralds
potatoes
carrots
netherquartz
Mineshaft treasure added:
minecarts
storage minecarts
torches
powered rails
detector rails
smooth stone
hoppers
hopper carts
How to install:
How To Download & Install Mods with Minecraft Forge
How To Download & Install Fabric Mods
Don't miss out today's latest Minecraft Mods
Changelogs:
Rev 12
Updated to Minecraft 1.5.2
Fixed a bug that can cause errors when using a Fortune 4 or higher enchantments

For Minecraft 1.5.2
Non Forge version: https://dl.9minecraft.net/index.php?act=dl&id=1370698738
For Minecraft 1.5.1
Non Forge version: https://dl.9minecraft.net/index.php?act=dl&id=1365171867

Forge version: https://dl.9minecraft.net/index.php?act=dl&id=1365171881
Tags: