Sword Forging Mod
Author: Beltain1PMC ❘ September 30, 2016 ❘ 28,179 views
Sword Forging Mod is just a quick mod i was working on. It currently adds 50 unique Swords to your MINECRAFT! It makes combat a bit more interesting and takes the boredom out of choosing from only 5 swords! Now you have 55!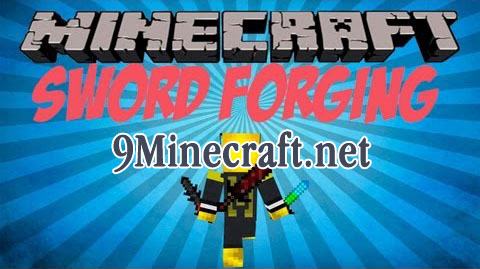 Swords added:
Endersword
Blaze Sword [Spawns lava]
Ruby Sword
Saphire Sword
Emerald Sword
Redstone Sword
EndStone Sword
Cactus Sword
Obsidian Sword
Ghast Sword [Explodes 1+ the creeper sword]
Soul Sword
Glowstone Sword
Nether Sword
Coal Sword
Glass Sword
Creeper Sword [Explodes]
Spider Sword [Spawns Cobwebs]
Skeleton Sword
Slime Sword
Beltain1's Blade
Katana
Cutlass
Blood Sword
Fencing Sword

Crude Sword [Adds: Use for broken Stone brick]

Herobrines World Ender (Huge Lag creating Explosion)

Diamond Broadsword

Iron BroadSword

Iron Handle Gold Sword

Gold Handle Diamond Sword

Iron Handle Diamond Sword

Wither Sword [Explodes 10×10]

The Demolisher

Elder Sword

Ice Sword

Beef Sword

Carbon Sword

Gem Sword

Dirt Sword

IronicStone Sword

Lapis Sword

Mechanic's Sword

Metal Sword

Sapling Sword

Smoothstone Sword
Screenshots: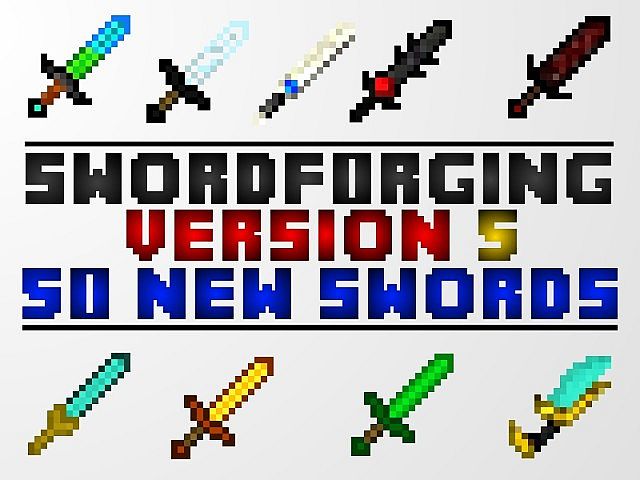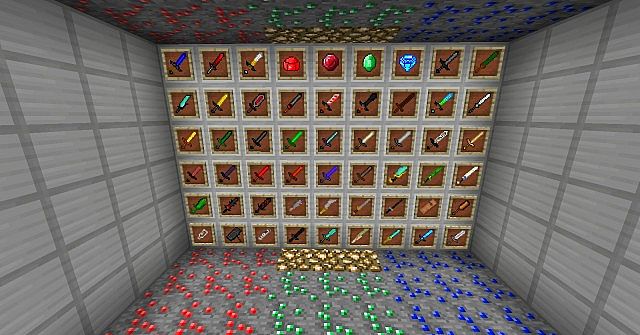 Ability of the creeper Sword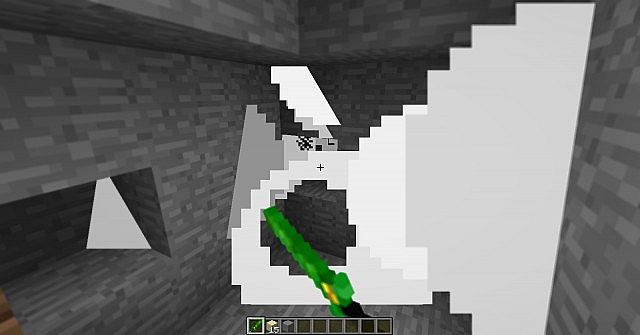 Installation:
1.Go to Run on the start menu (or search)
2.Type %appdata%
3.GO into roaming
4.GO into .minecraft then bin
5.Open minecraft(.jar) with an archiving programme
6.Install modloader folders into the minecraft.jar
7.Do the same with SwordForging
8.Run and enjoy!
Download Links for Sword Forging Mod:
Tags: