ChaosCraft Mod 1.7.10
Author: Zyldra ❘ August 26, 2016 ❘ 29,789 views
Here is some informations about ChaosCraft Mod for Minecraft 1.7.10 Frostburn that you can need before download it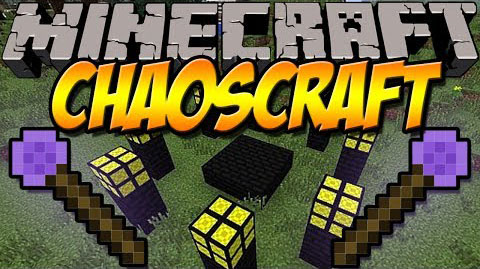 Features:
Knife: It harvests leaves very quick and drops BioScrap.
BioScrap: Can be used for fuel in a furnace.
Onyx Ore: Spawns in the nether and wil drop coal / onyx / chaos gem.
Chaos Wand: The tiermechanic for the Infusion Altar.
Chaos Wrench: Can pick up TileEntity's.
Mount: A mount can be called by pressing the C button on your keyboard!
ChaosSpawner: Can Spawn mobs and if you put damage modules in it, then it will kill them too!
Wings: If you equip them then you can fly like creative mode!
ChaosTable: Can autocraft and more!
Chaosnomicon: Gives extra information of this mod!
Upgrade: Can upgrade!
Fish: They heal you if you eat them!
Infusion Altar: A altar that makes stuf. You can make netherstars and spawn eggs with it.
Screenshots: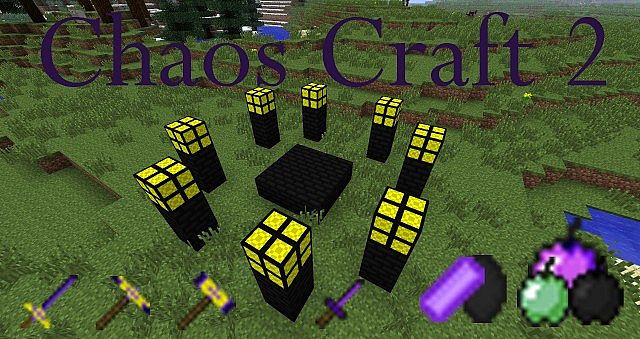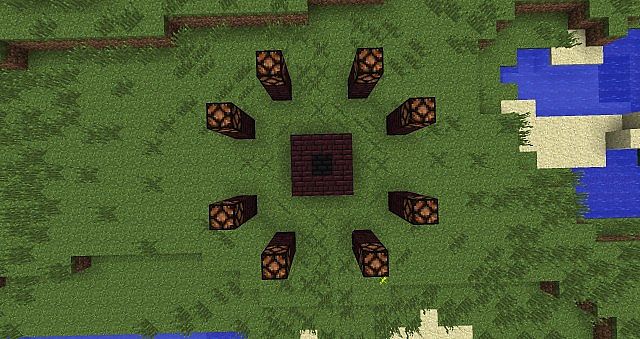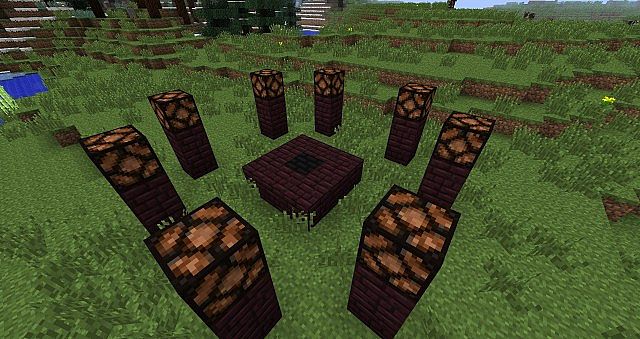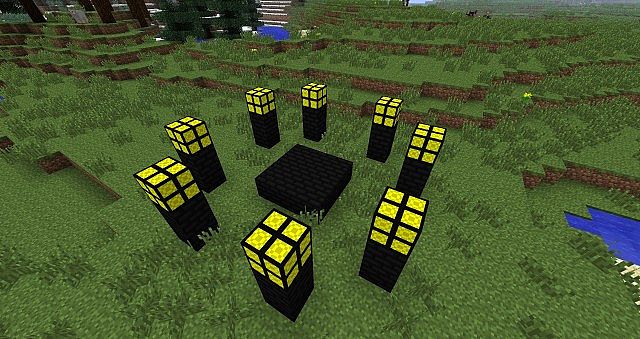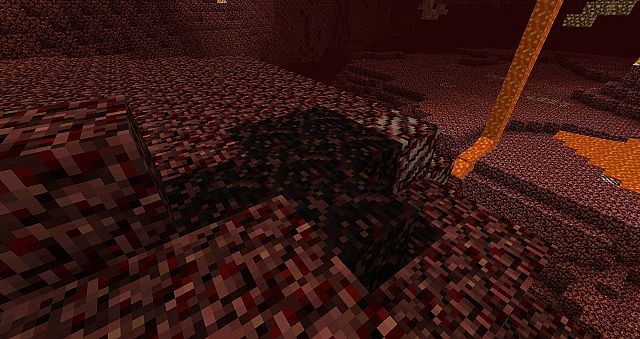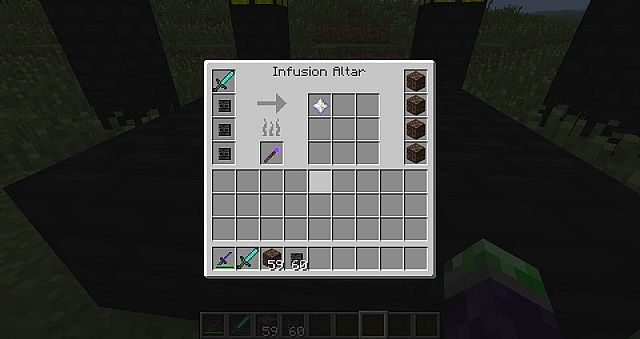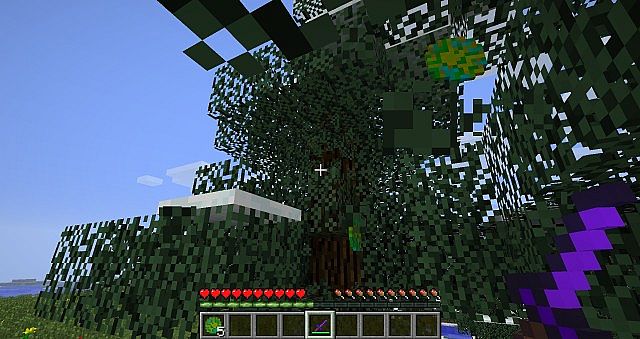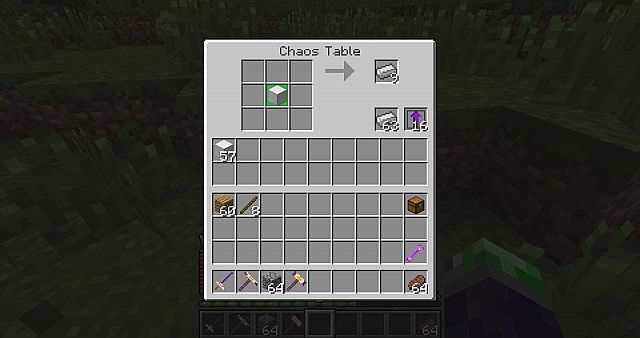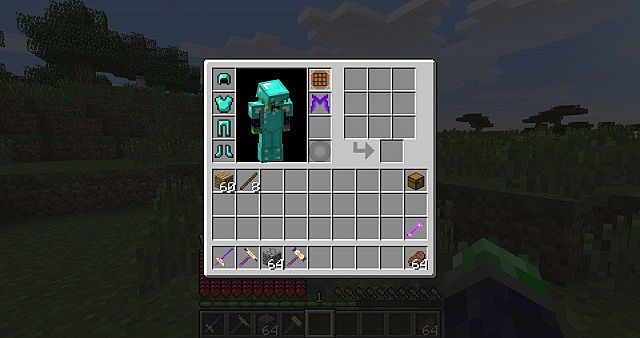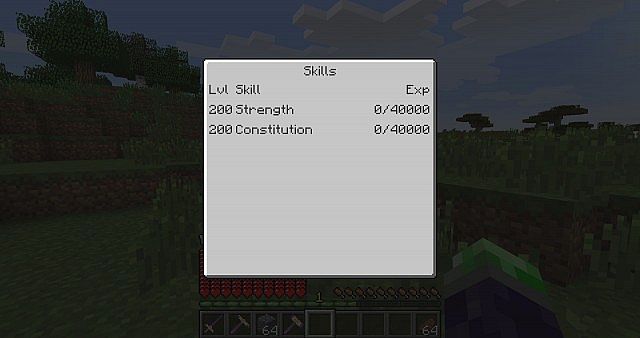 Mod Showcases:
Crafting Recipes:
Recipes CraftingTable:
Spoiler
Recipes InfusionAltar
Spoiler
No Wand:
1 X Wand (Tier: 1)
ChaosGem / Stick
1 X Wand (Tier: 2):
Wand (Tier: 1) / Spawn
1 X Wand (Tier: 3):
Wand (Tier: 2) / IronIngot / GoldIngot / Diamond
1 X Wand (Tier: 4):
Wand (Tier: 3) / IronBlock / GoldBlock / DiamondBlock
1 X Wand (Tier: 5):
Wand (Tier: 4) / NetherStar
1 X Spawn:
SoulSand / Netherrack
Tier 1:
2 X SlimeBall:
BioScrap / SnowBall / egg / sugar
2 X FireBallCharge:
BioScrap / BlazePowder / Clay / Flint
3 X WitherSkeletonSkull:
FireBallCharche / InkSac / Bone / BioScrap / Spawn Skeleton / Obsidian / NetherBrick / EnderPearl
Tier 2:
1 X SpawnEgg:
Spawn / [MobDrop]
Tier 3:
Comming Soon!
Tier 4:
1 X UltimateSigil:
Clock / NetherStar
Tier 5:
1 X NetherStar:
DiamondSword / WitherSkull / WitherSkull / WitherSkull / SoulSand / SoulSand / SoulSand / SoulSand
How to install ChaosCraft Mod 1.7.10
Download and install Minecraft Forge.
Download the mod.
Go to %appdata%.
Go to .minecraft/mods folder.
Drag and drop the downloaded jar (zip) file into it.
If one does not exist you can create one.
Enjoy the mod.
Download Links for ChaosCraft Mod 1.7.10
For Minecraft 1.6.4
For Minecraft 1.7.2
http://www.mediafire.com/download/8vadqizcd2xu0ap/CC2-2.20.jar
For Minecraft 1.7.10
Tags: