End Teleporters Mod 1.15.2, 1.14.4 (A New Teleportation Mod)
11,971
views ❘
June 20, 2020
End Teleporters Mod 1.15.2, 1.14.4 aims to add a new, balanced and quick way to travel around in your Minecraft worlds. It does this by adding a new utility block: the Ender Frame.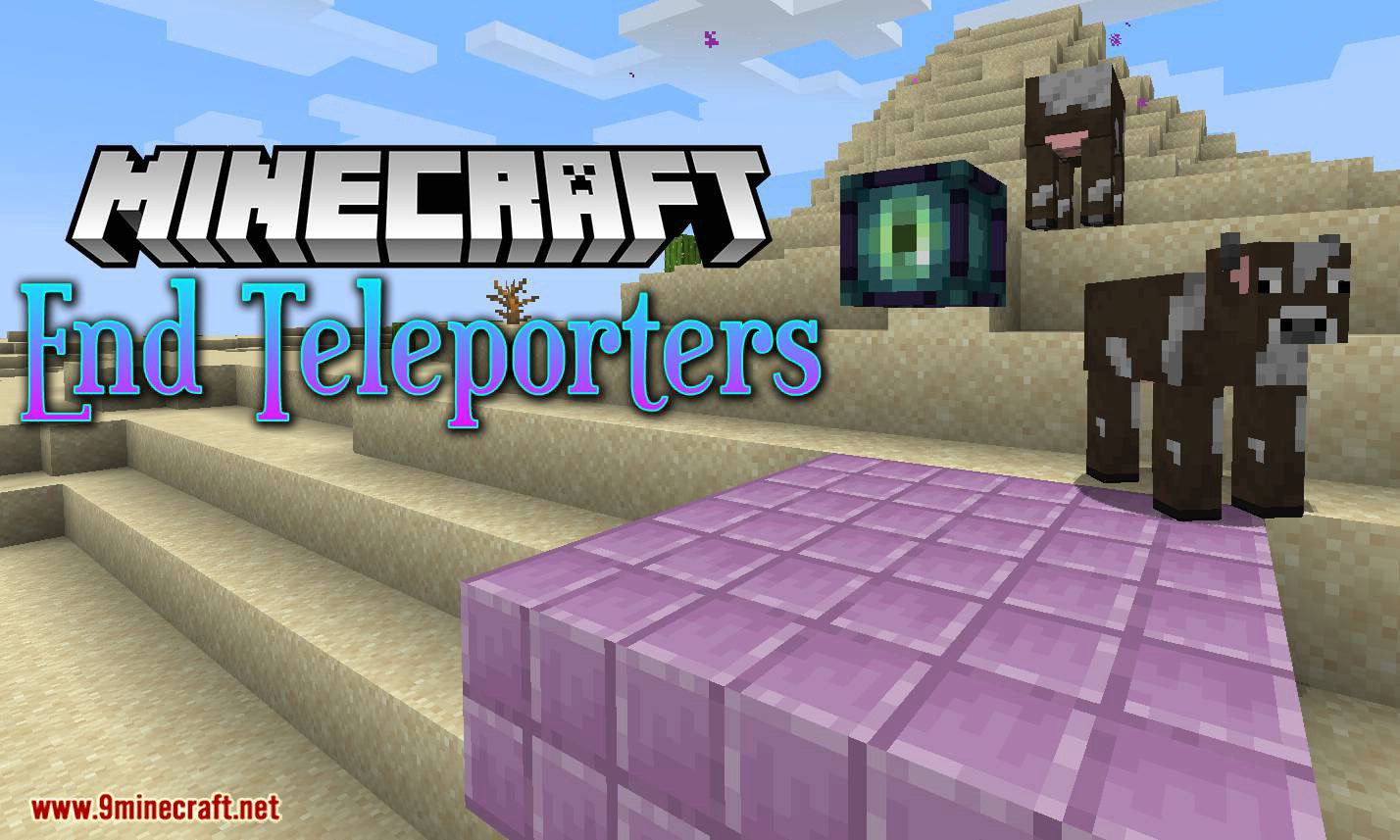 Features:
Ender Frame
Luminance: 7
Blast resistance: 3000
Hardness: 22.5
Tools: Pickaxe
Harvest Level: 0
Stackable: Yes (64)
ID: endteleporters:ender_frame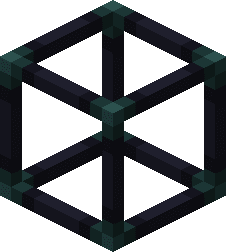 Screenshots: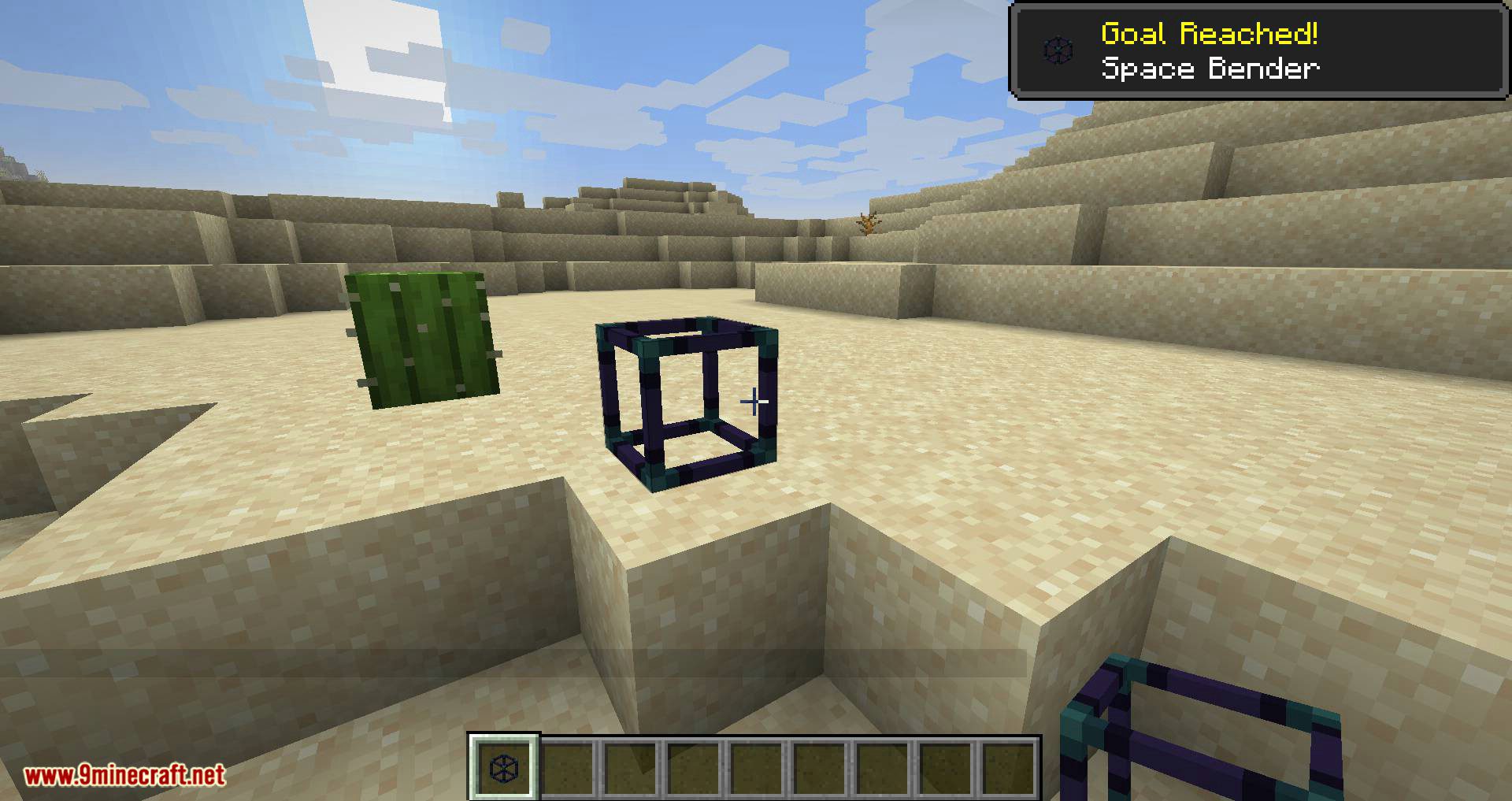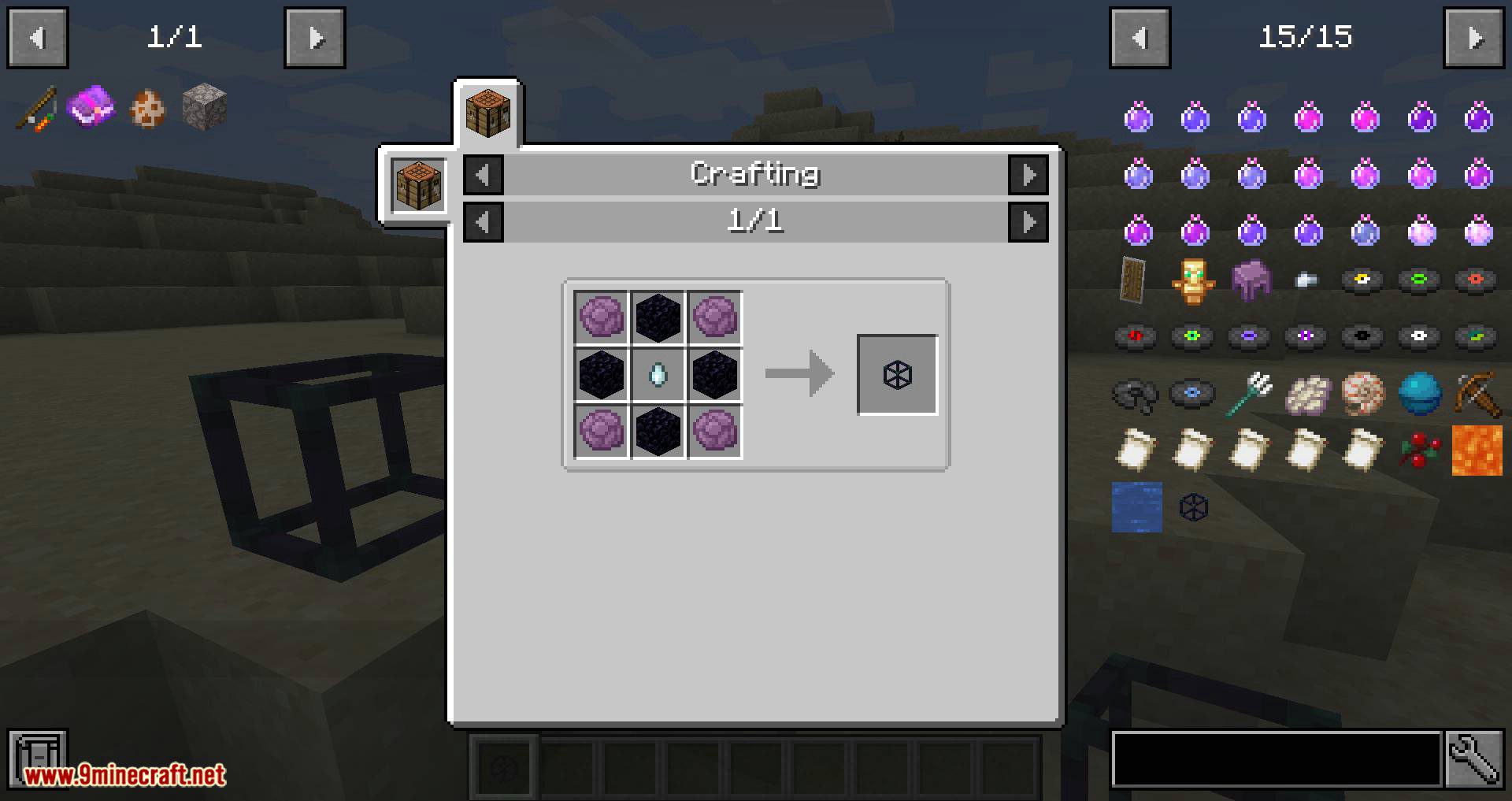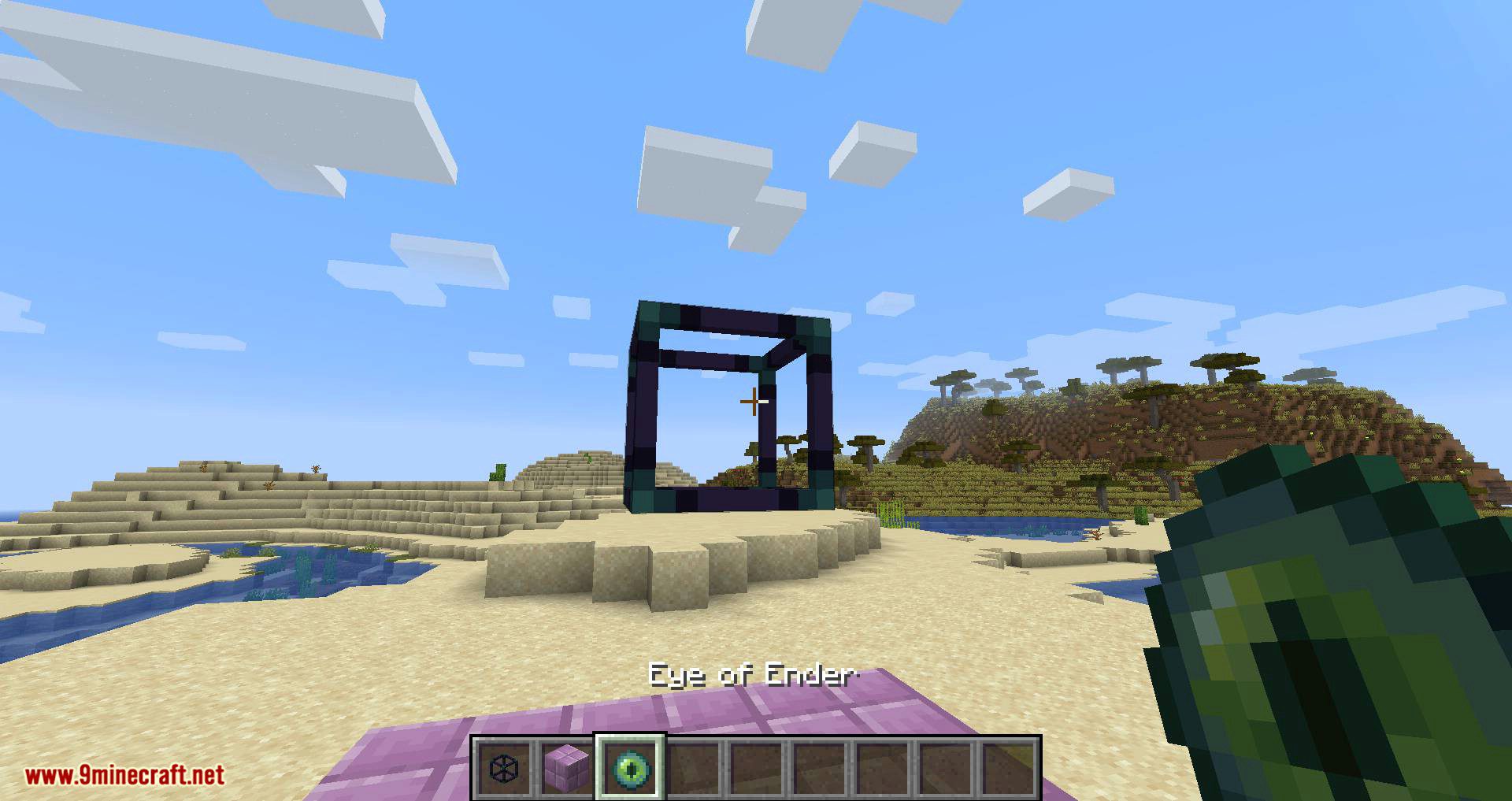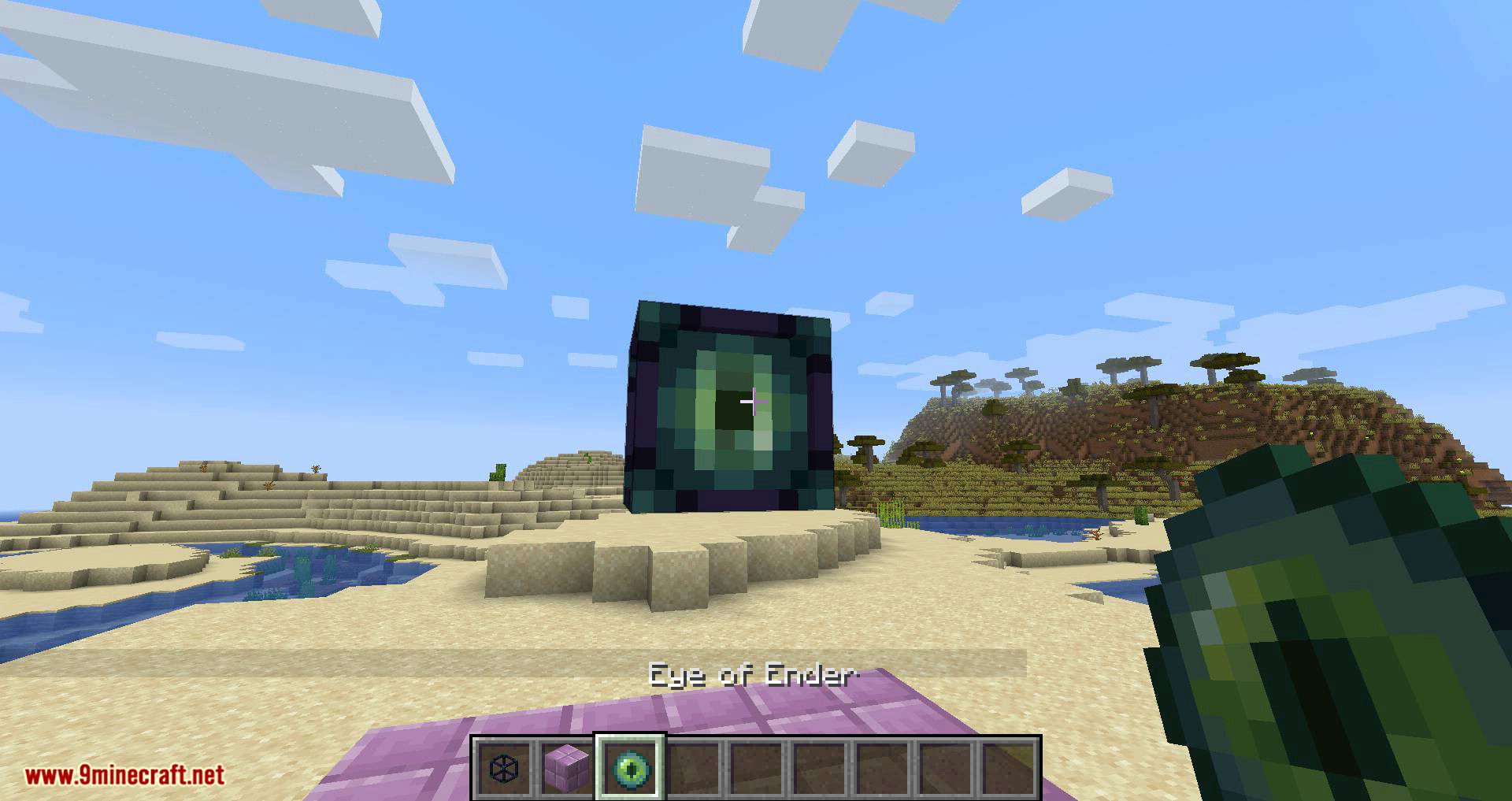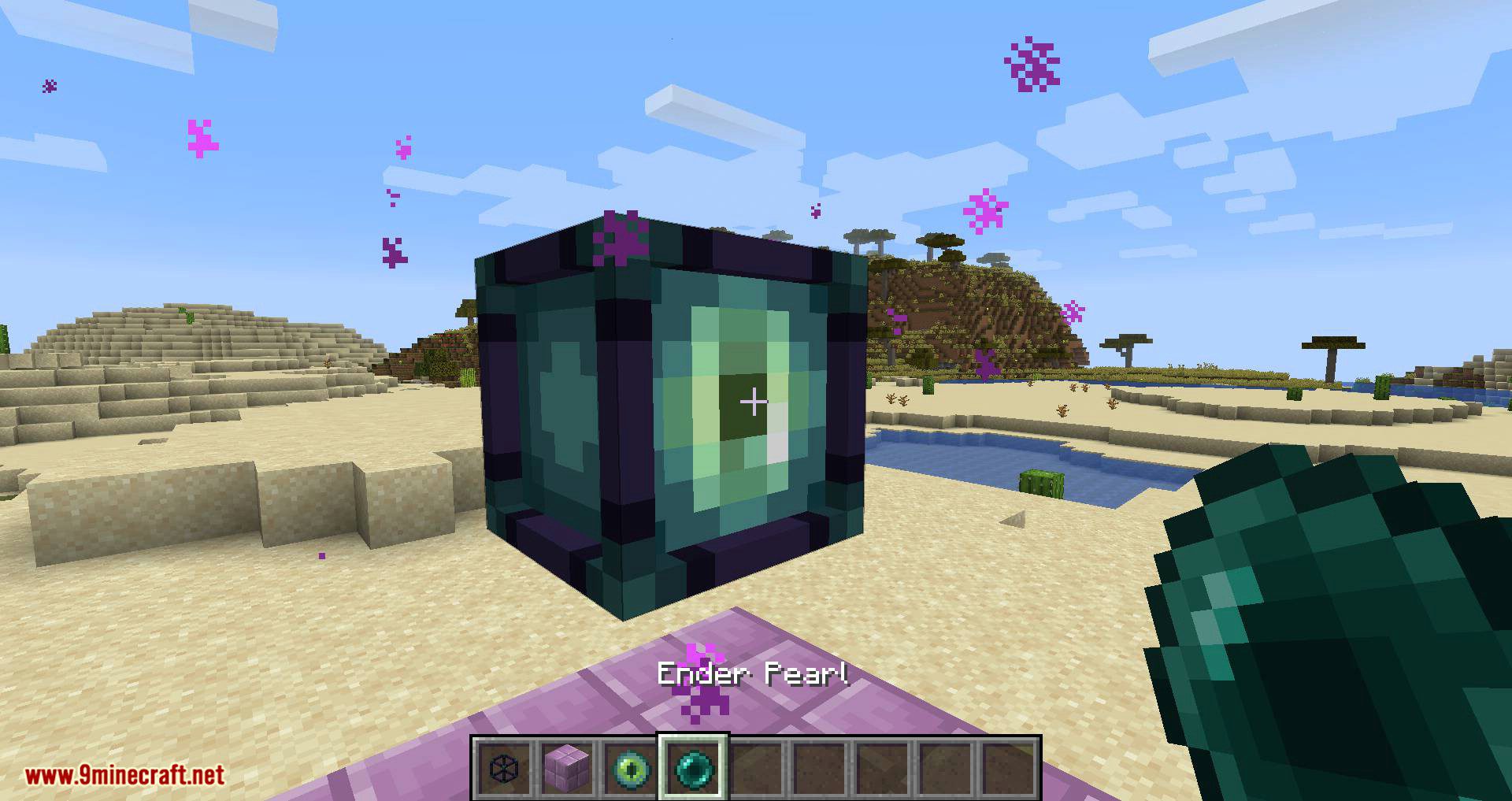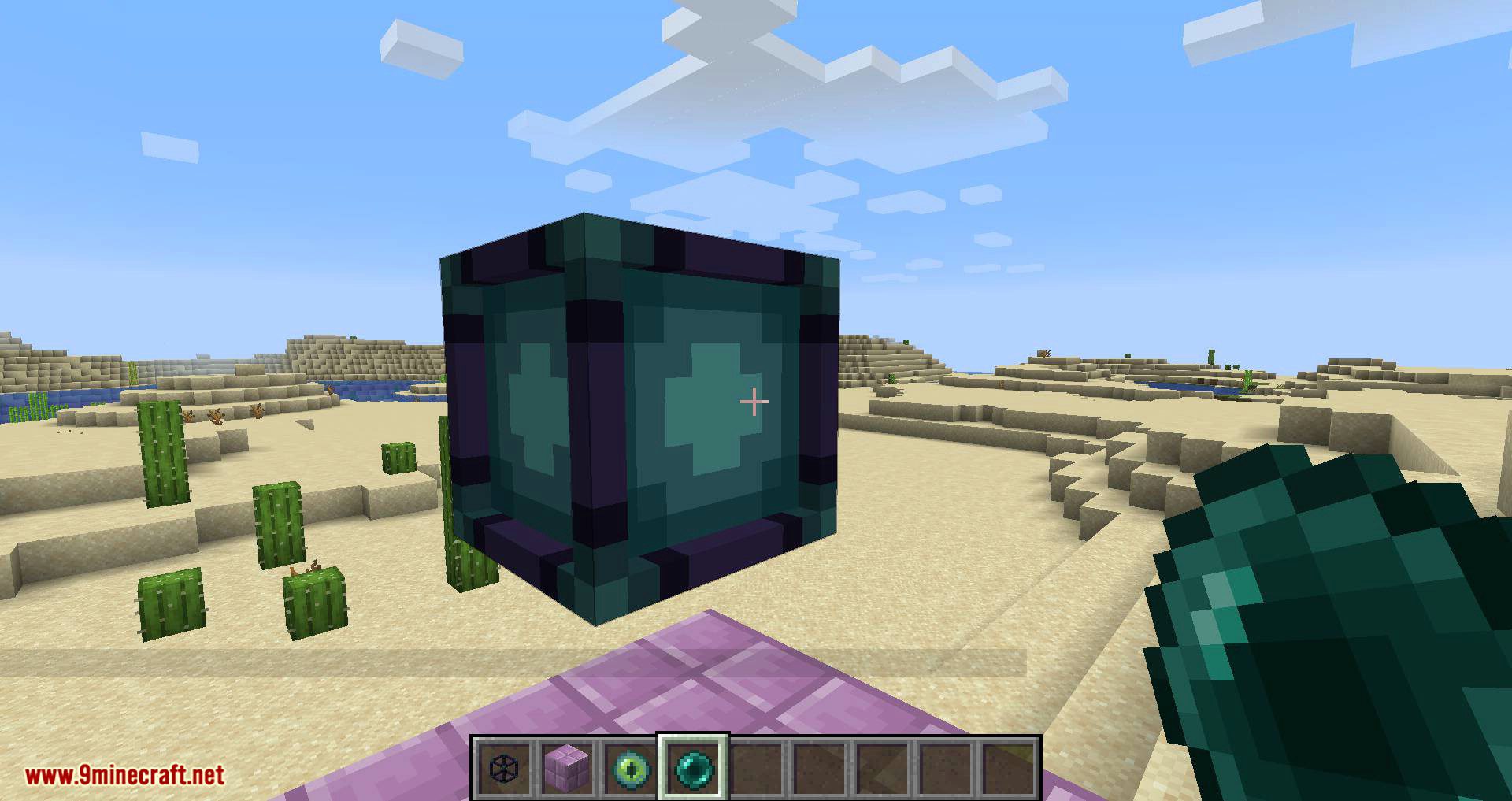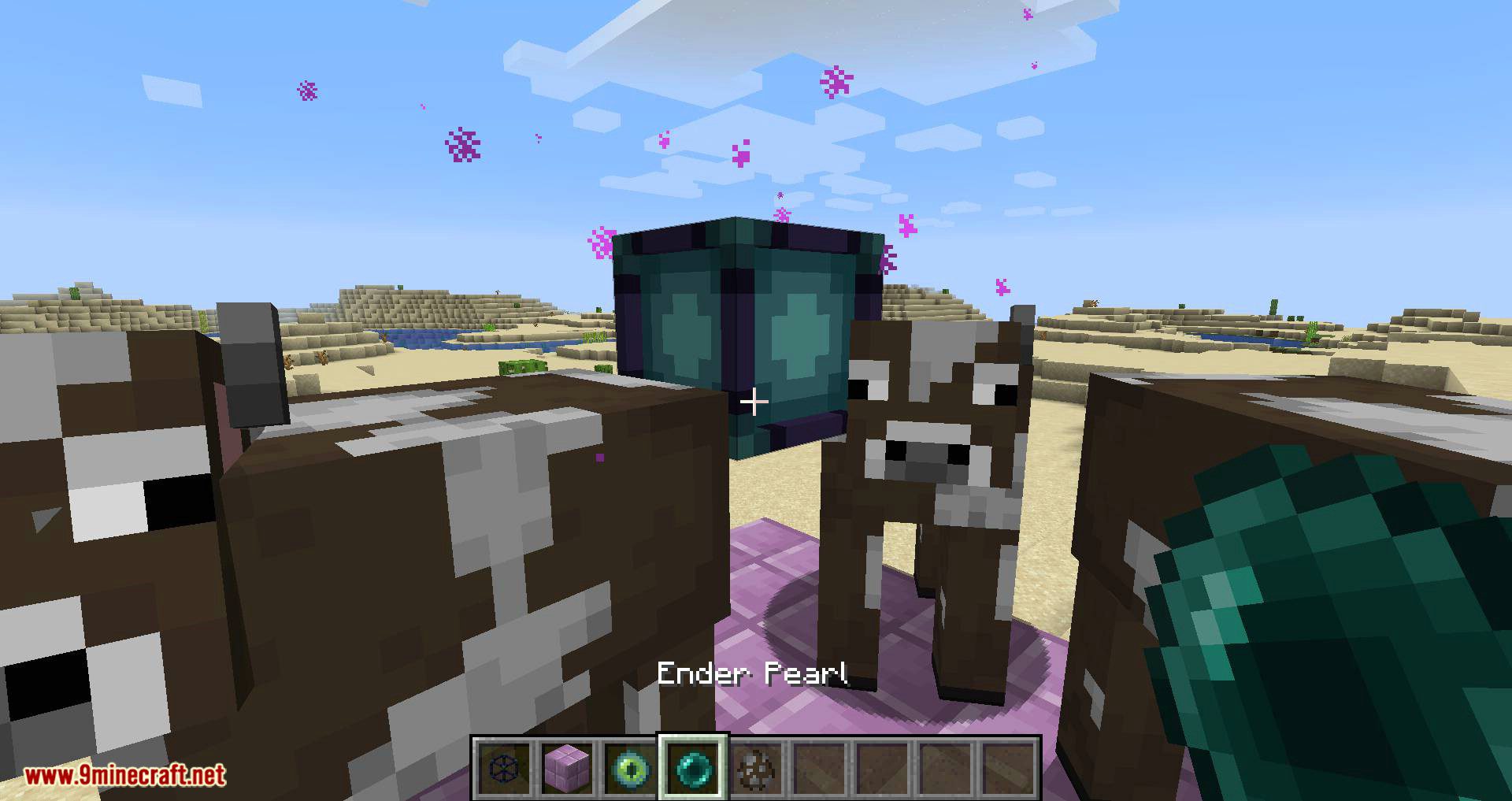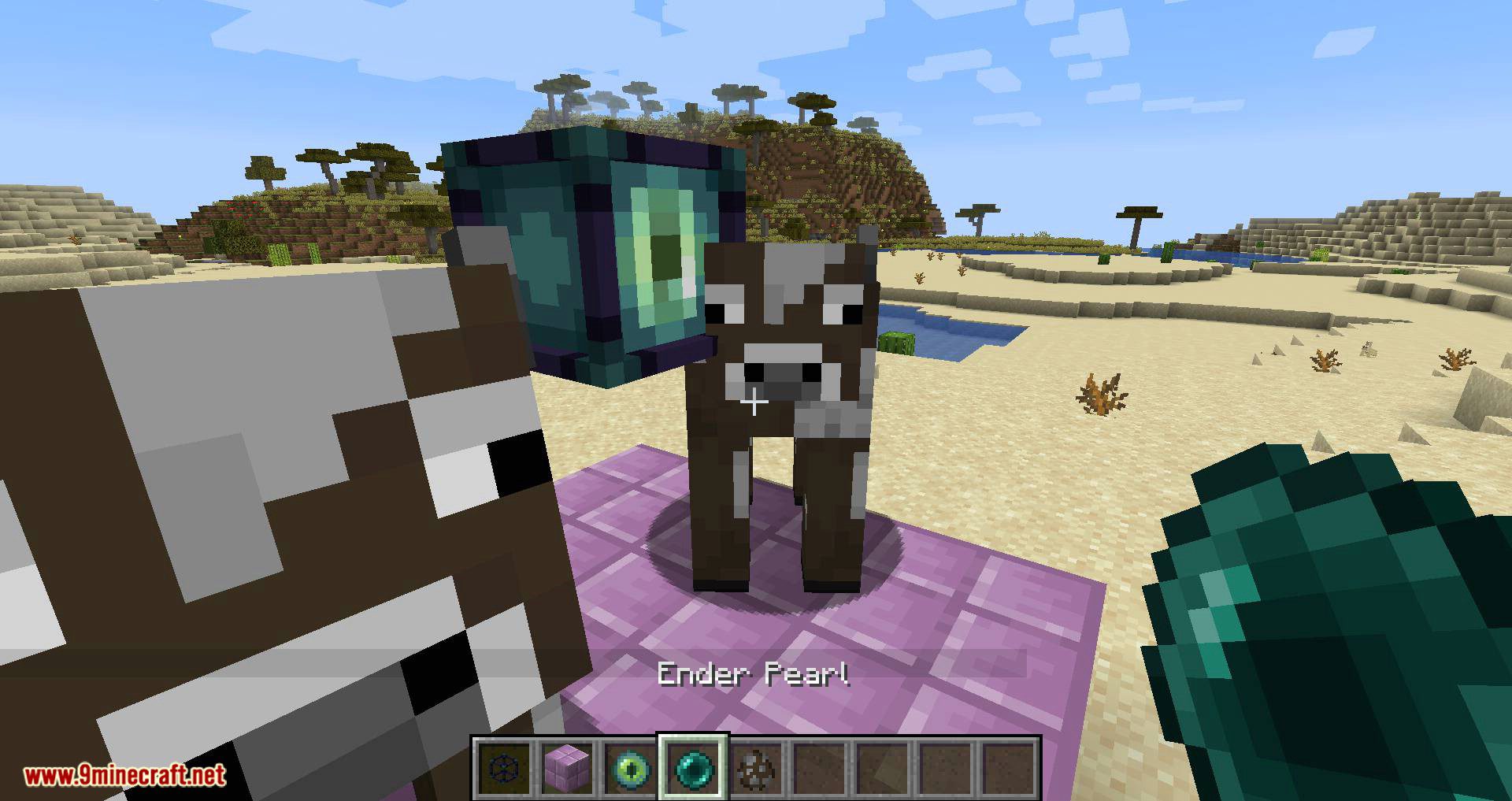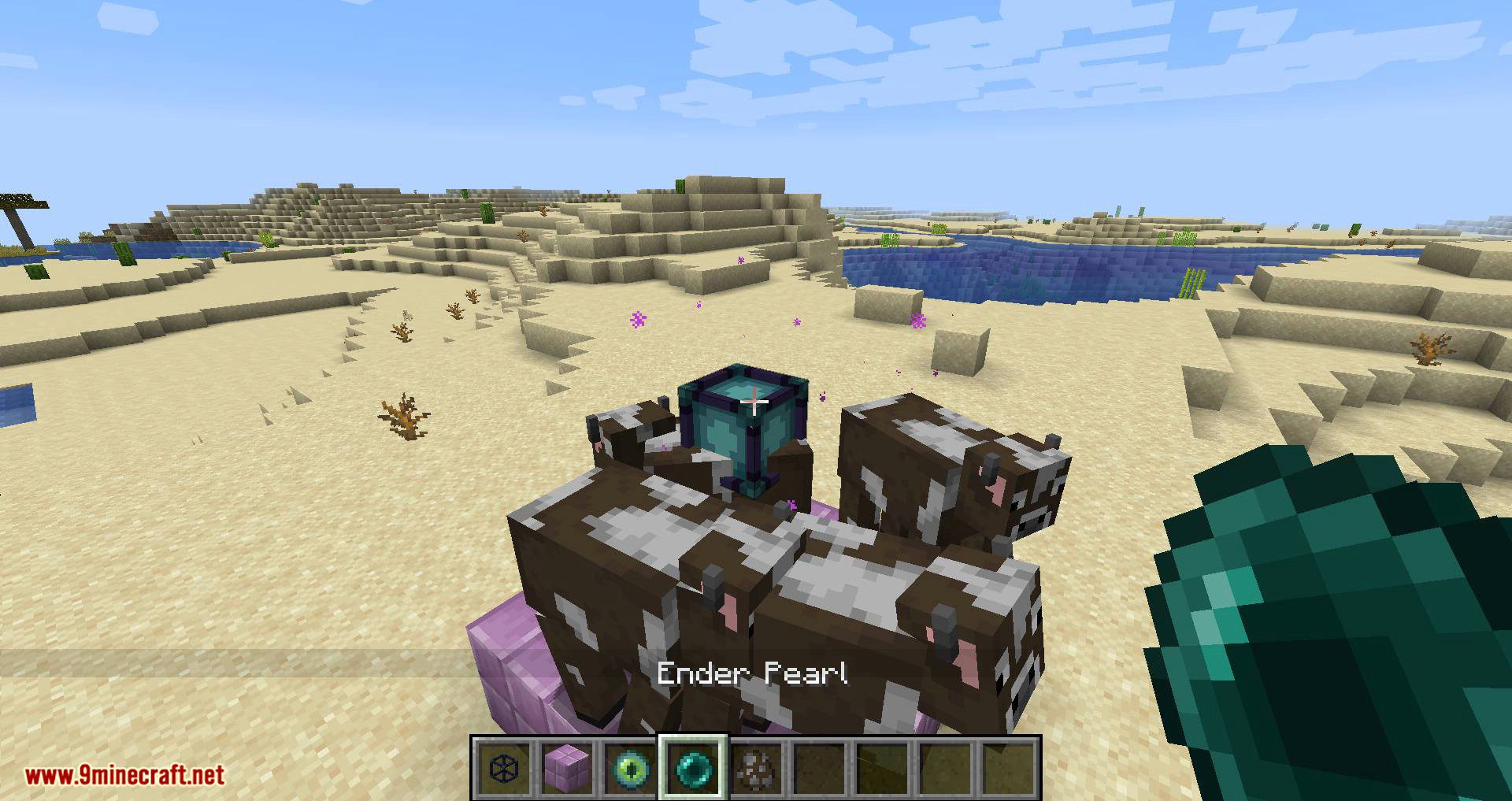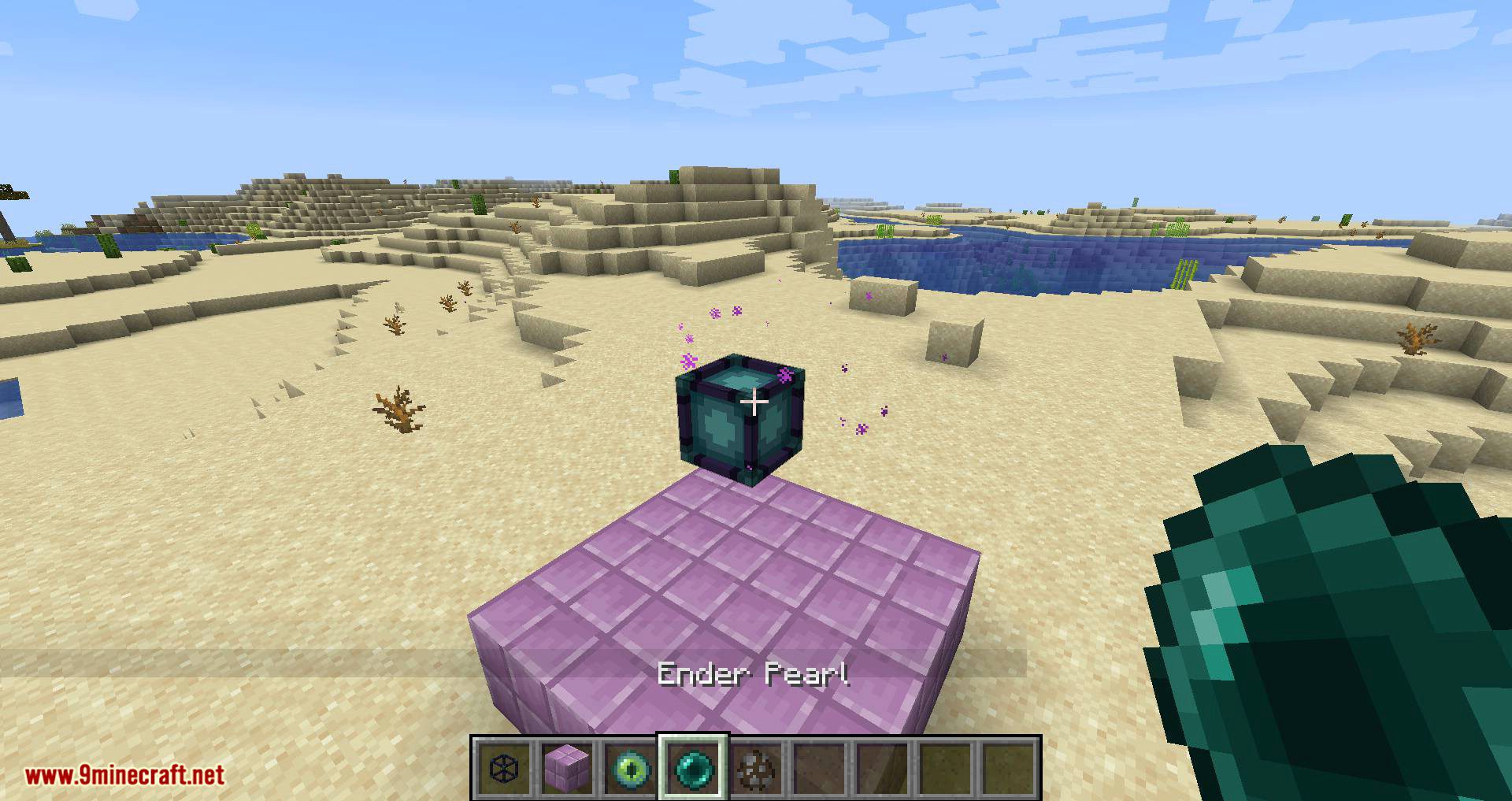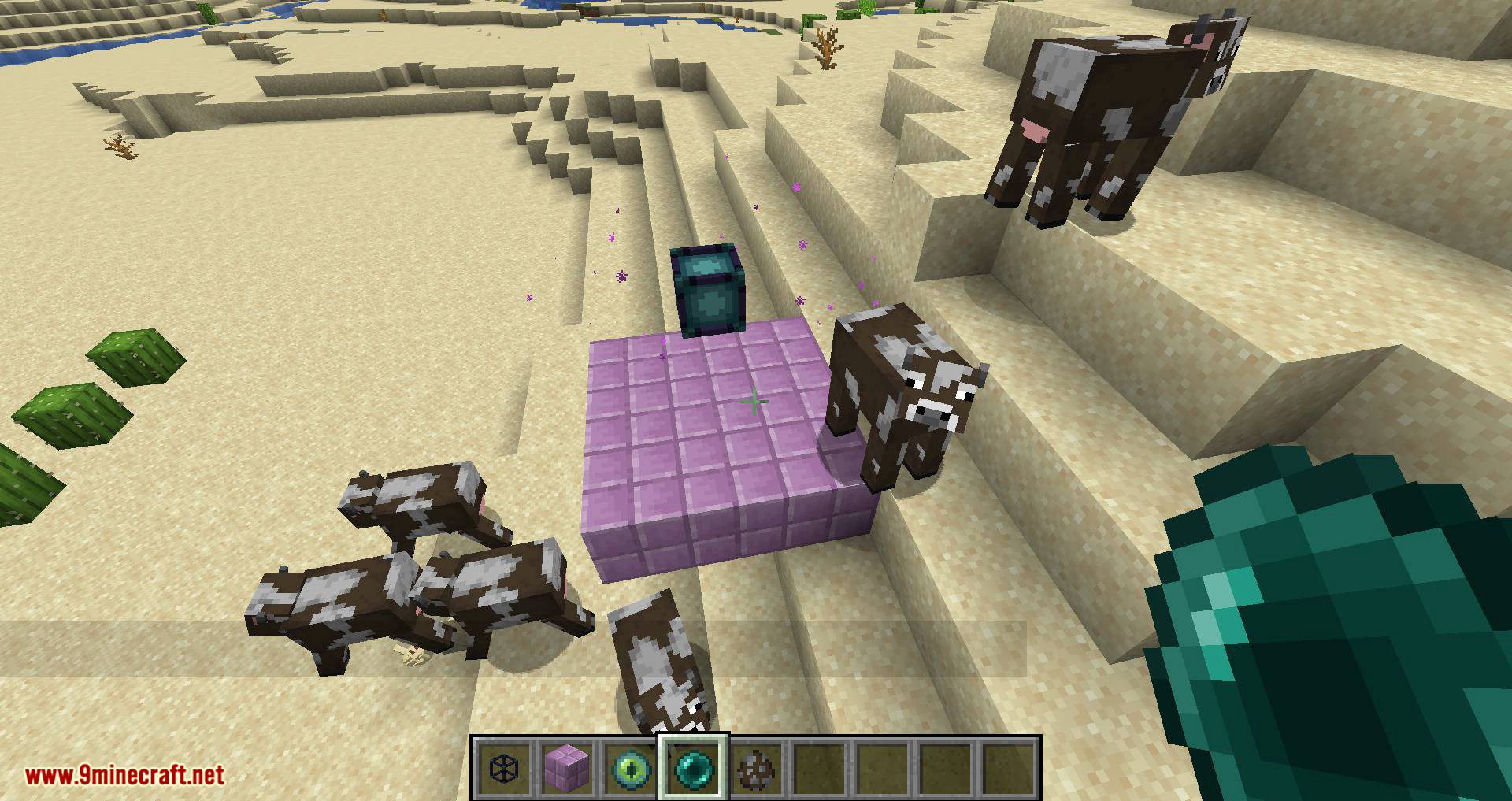 How to use:
First, you need to craft 2 Ender Frames using 4 obsidian blocks, 4 popped chorus fruits and a ghast tear.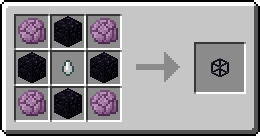 Then, you need to build two teleporter structures and connect them to each other. To build a teleporter structure, you need to place an Ender Frame in the center of a 3x3x3 area of air, and surround the area with purpur blocks, purpur pillars and/or purpur double slabs (duskbound blocks can be used if Quark is installed). These blocks need to be inside a 7x7x7 area around the center. The teleporter must also have a solid ground made of full blocks to make teleporting safe. A teleporter needs at least 9 blocks to be activated, but more blocks can be added to increase it's range. Each block adds 40 blocks to the range. The max range is 3000 blocks.
Here's some examples of different teleporter designs (notice that you don't need to use only purpur type blocks):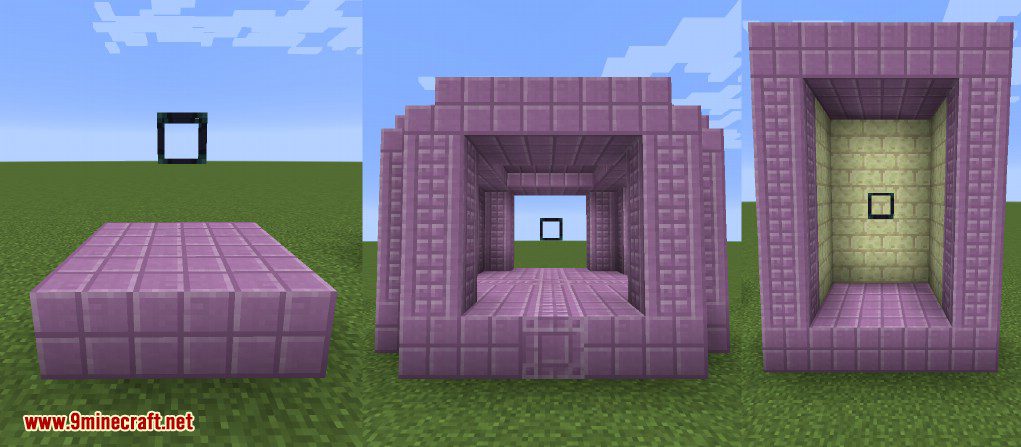 Then, you need to place an Eye of Ender inside the Ender Frame of the teleporter you want to use. This can be done by right clicking the frame with an Eye of Ender. To remove the eye, simply right click it again. The eye can made to face different directions depending on the direction the placer is facing. The eye needs to be facing towards the desired destination teleporter to work. The destination teleporter doesn't need to have an Eye of Ender in it.
A complete teleporter will emit purple particles. If it doesn't, it's not properly built.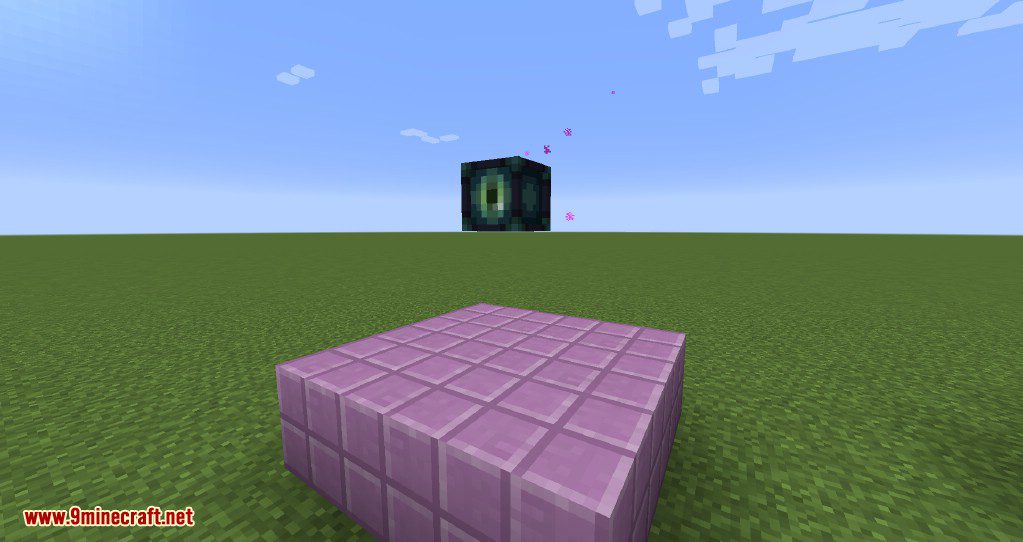 The destination teleporter doesn't need to be directly in front of the enterance teleporter to work and can be 3 blocks off. The following image shows the area where the destination teleporter can be placed in.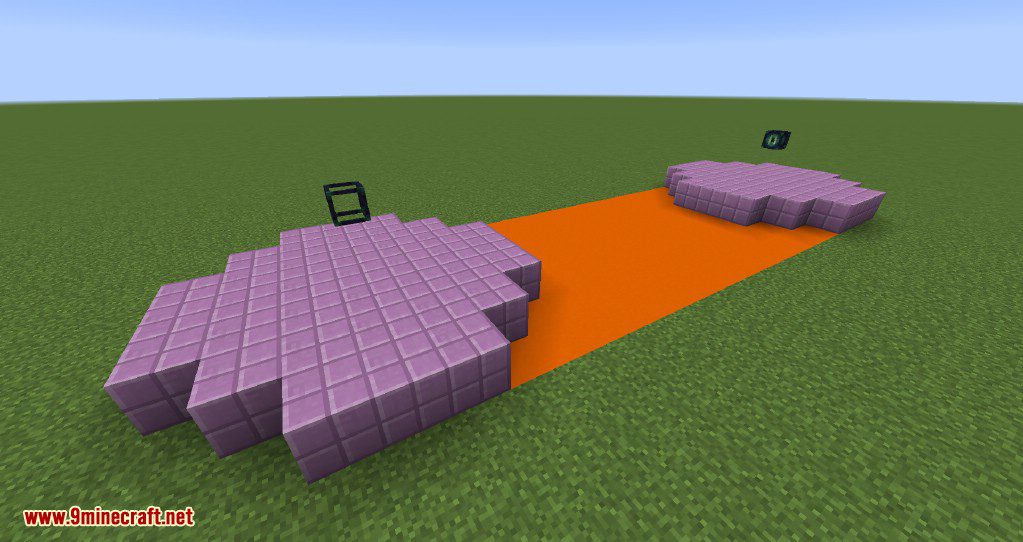 And finally, right click the Ender Frame with an Ender Pearl to teleport to the closest valid teleporter.
By changing the orientation of the Eye of Ender, you can change the destination teleporter easily.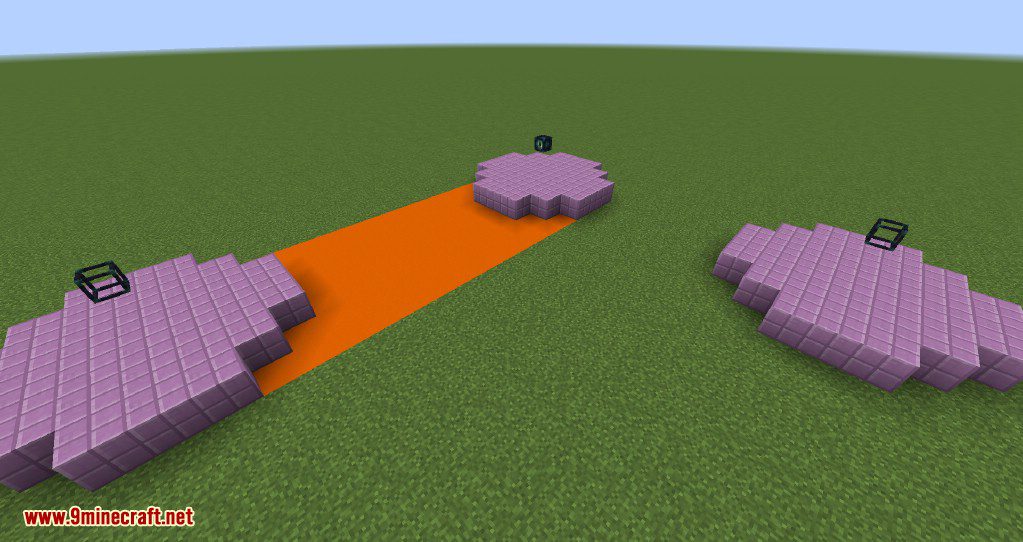 Configs:
Some aspects of this mod can be changed by editing the endteleporters.cfg in your config folder.
You can change the maximum possible range of a teleporter.
You can change the amount of range added per teleporter block.
You can change the blocks that can be used to build a teleporter and increase it's range.
You can change the minimum amount of blocks required to activate a teleporter.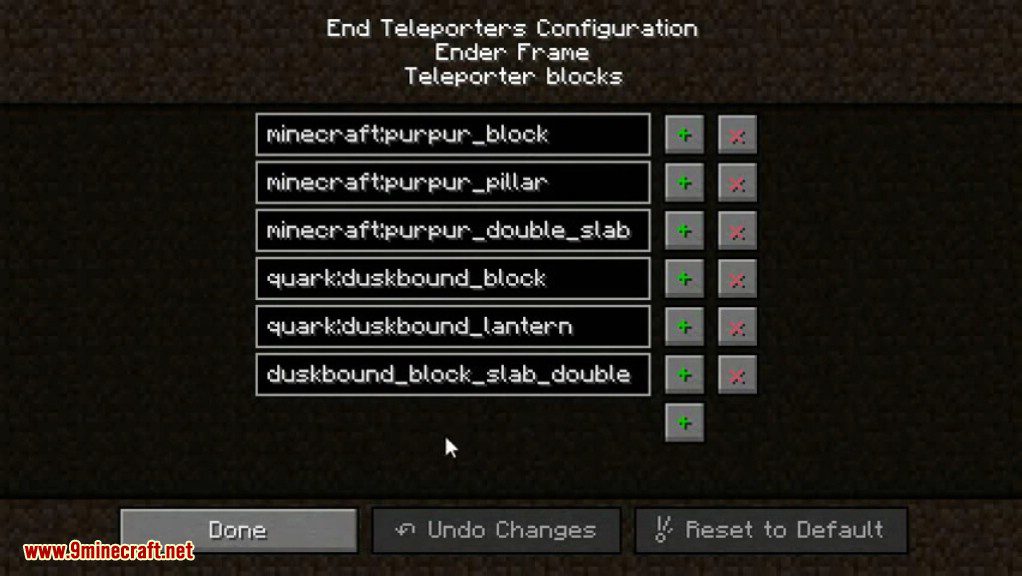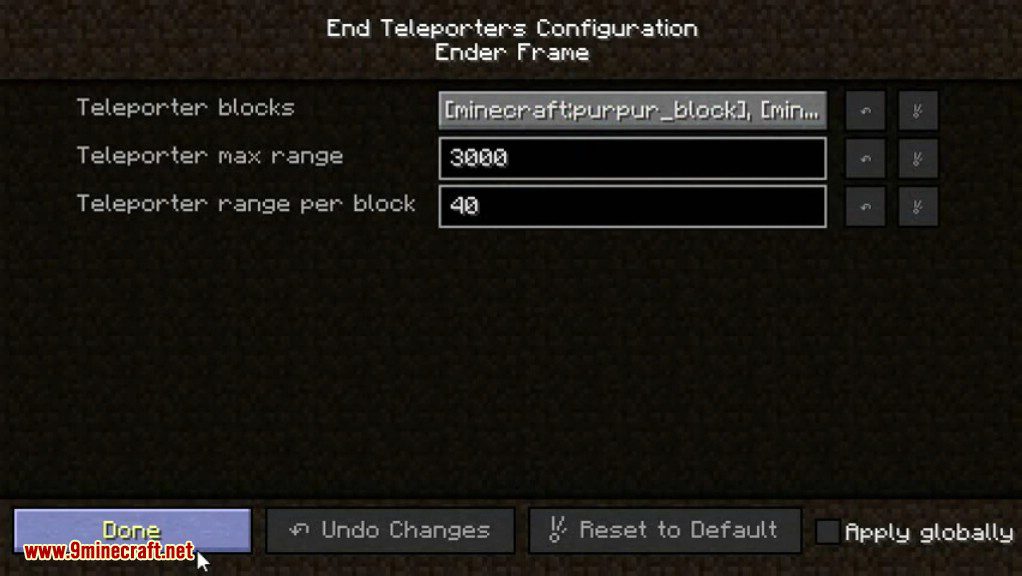 Requires:
How to install:
How To Download & Install Mods with Minecraft Forge
How To Download & Install Fabric Mods
End Teleporters Mod 1.15.2, 1.14.4 Download Links:
For Minecraft 1.12.2
For Minecraft 1.14.4
For Minecraft 1.15.2
Tags: