EyeMod Mod (1.19.2, 1.18.2) – Real iPhone, iPod, iPad
EyeMod Mod (1.19.2, 1.18.2) adds a overpowered Eyephone in to the game, buy your apps with your collected diamonds and gold and troll your friends or just help your self out of some difficult stuff.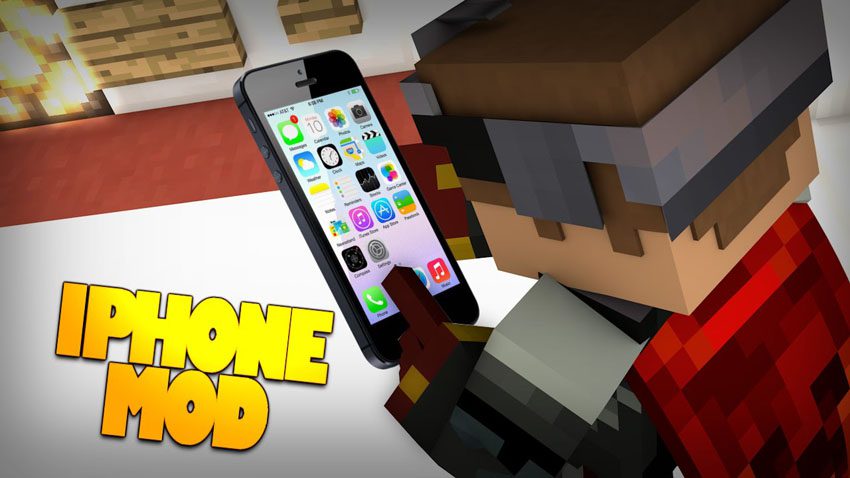 This mod also adds besides new apps and a new design also a 2 new blocks. One is called the 'Charger', it charges your EyePhone battery and repairs the damage when you accidentally drop it! The 'Server' block this server block gives you acces to the EyeNet, it handles your mail and more. It adds a lot of fun to the game.Control everything from world edit, spawning mobs, TNT, and more!
Apps List:
Weather app
TNT app
Thrashbin app
Mine app
Spawn app
Menu app
Teleportation app
Magic app
Games app
Stats app
Life app
Settings app
Music app
Info app
And much more
EyeMod Mod (Fabric version):
This mod adds a working phone to the game. It has 20 new apps (with more to come) that all add their own functionallity. Where of 7 of those apps might be a bit to overpowered. Have fun with your friends or make your singleplayer world just a little bit easier with this mod. This mod allows you to send messages to your friend through a router or blow their house up, its up to you.
Besides chatting and blowing stuff up, you can also do a lot more! Never get lost with the Map app, or find your diamonds with the X-Ray app. Set a stopwatch to keep track of your time some task or play some music while you are mining. Customize the EyePhone so it fits your style, if you want a more vanilla experience, you can disable the overpowered apps, or leave them on just to have some fun! Up to you (read setup). All the apps are listed below, with more to come!
Important: Make sure to make a normal screenshot with F2, this will generate the screenshot folder, otherwise, the eyemod can not find the 'screenshots' folder and won't be able to save your photo.
Screenshots: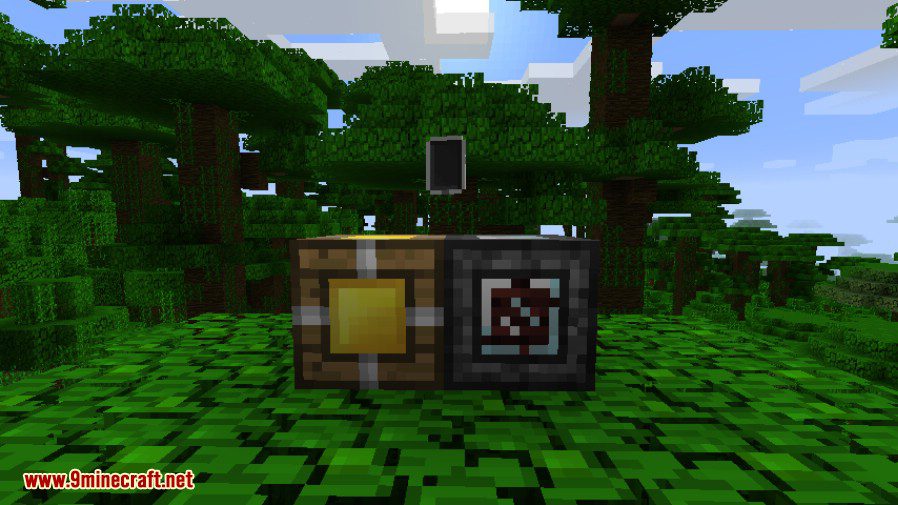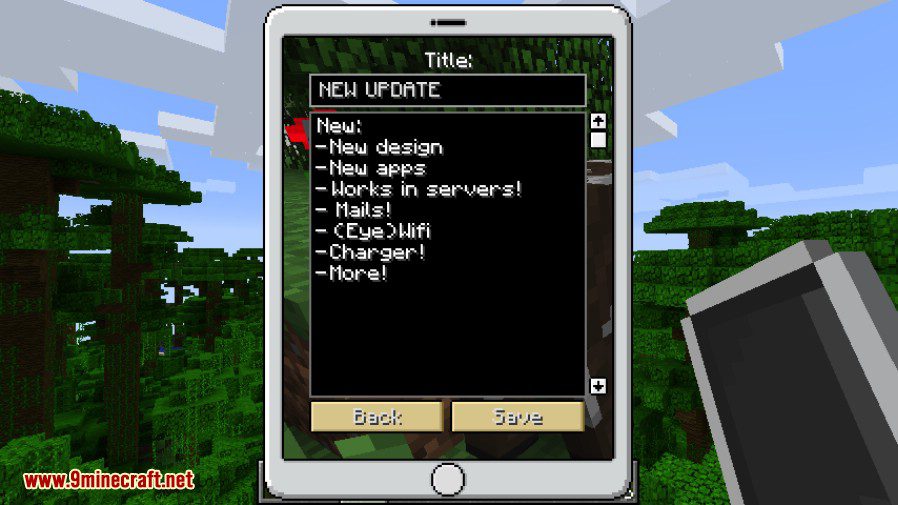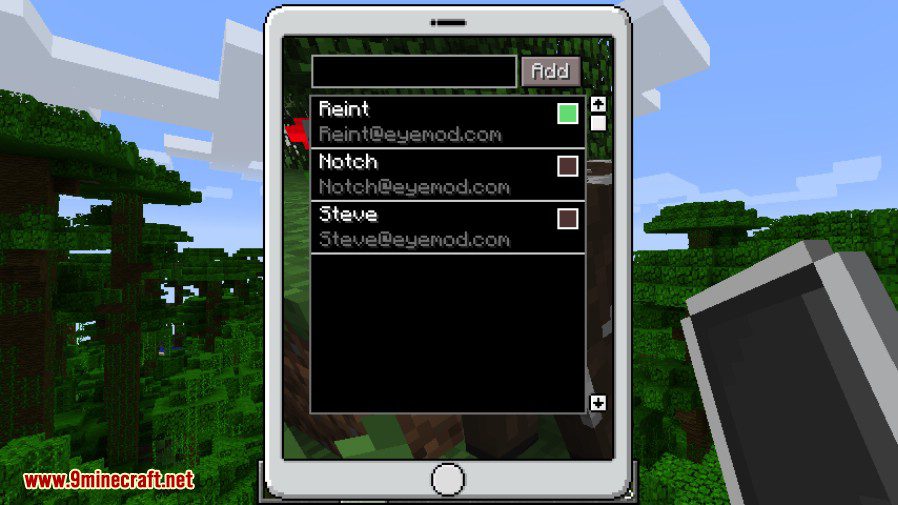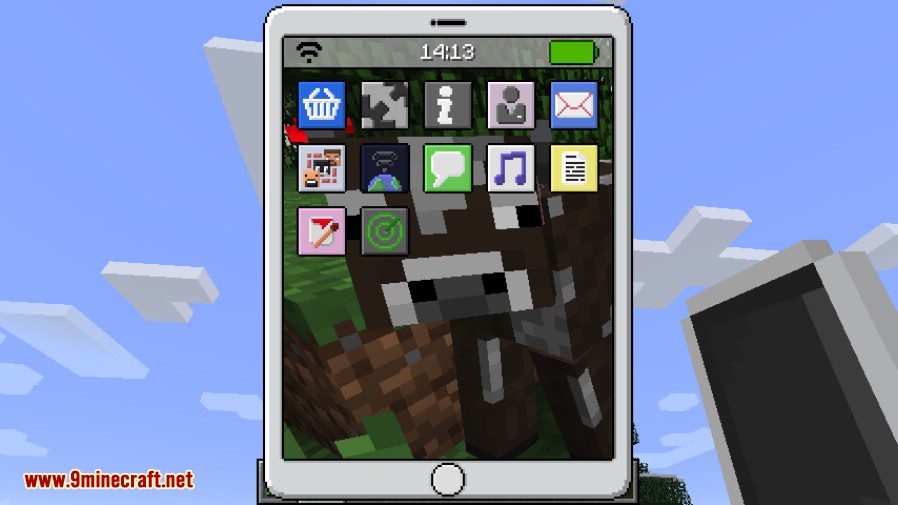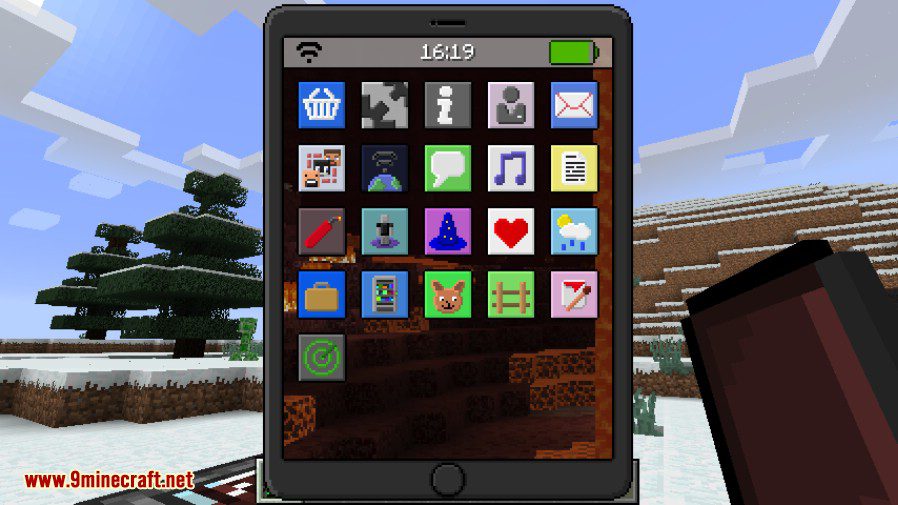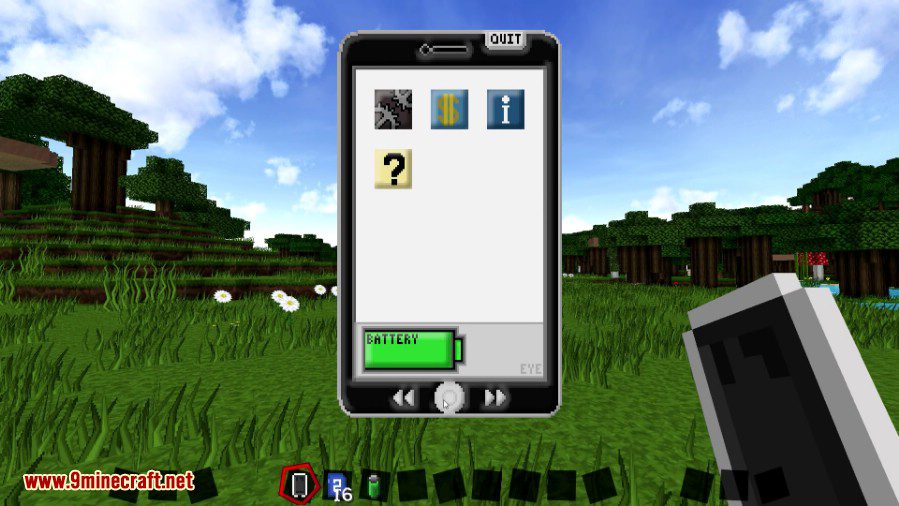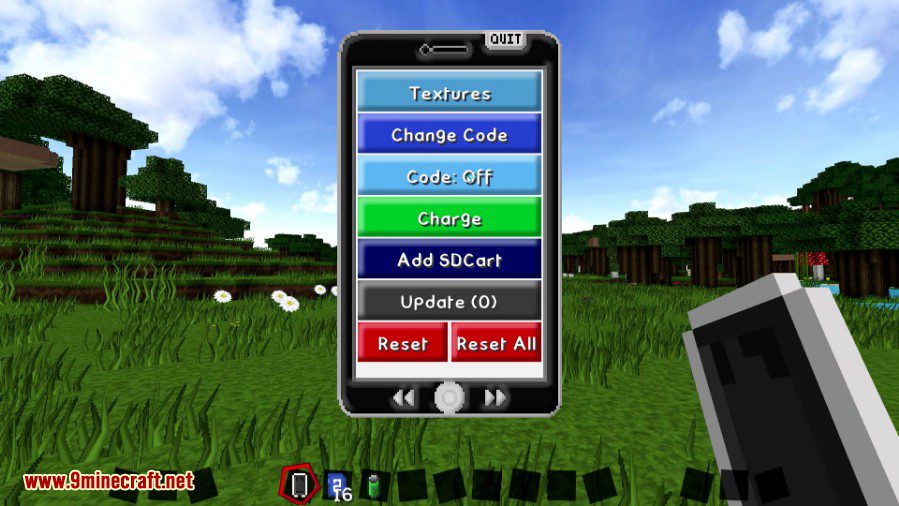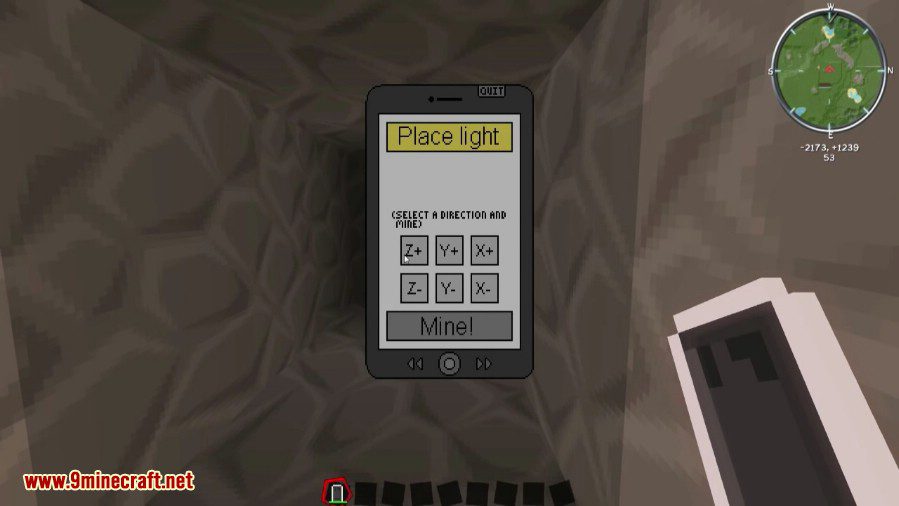 Crafting Recipes:
Recommend that you should install Just Enough Items (for mods using Forge) or Roughly Enough Items (for mods using Fabric) to view the full recipes included in this mod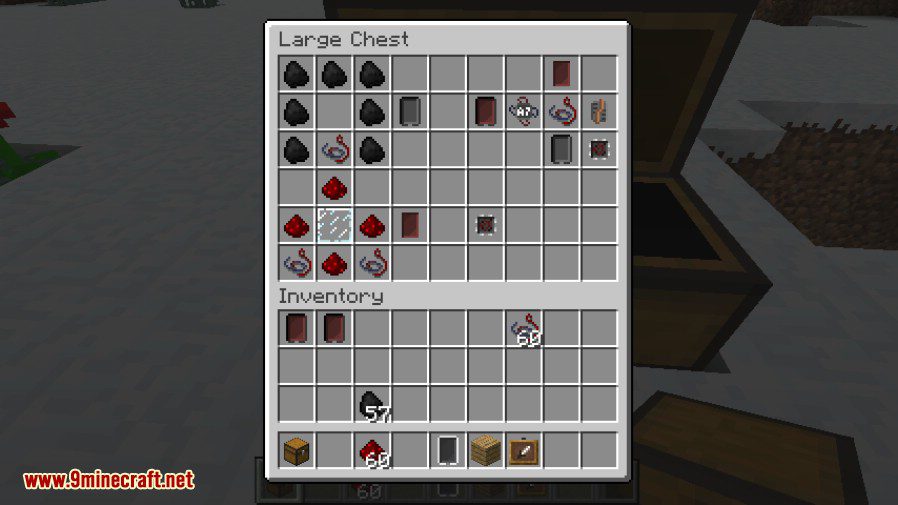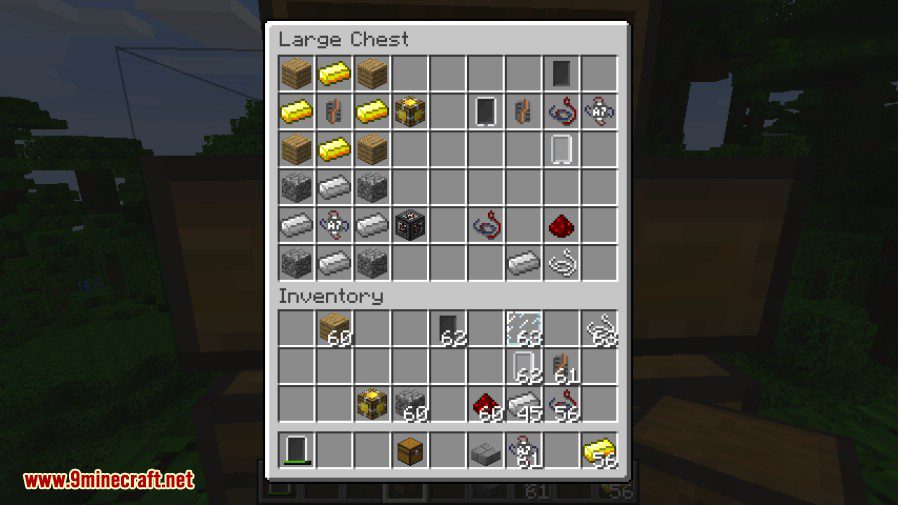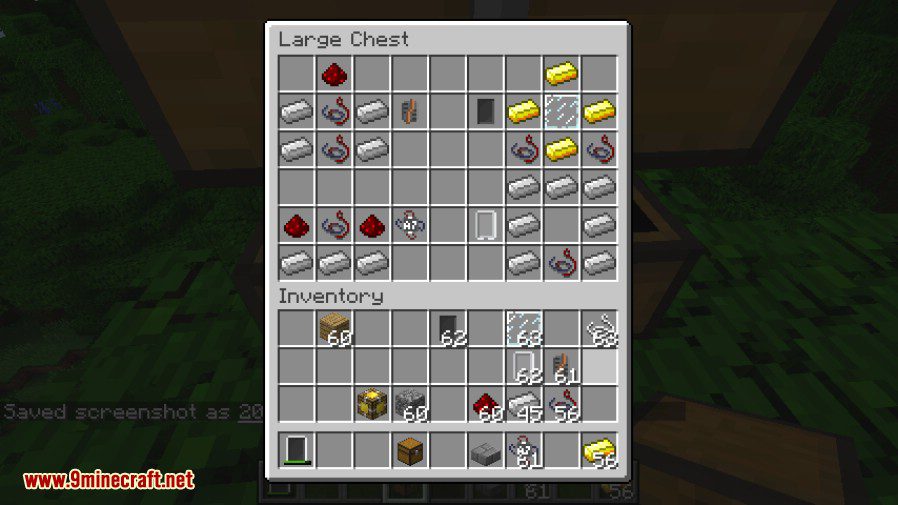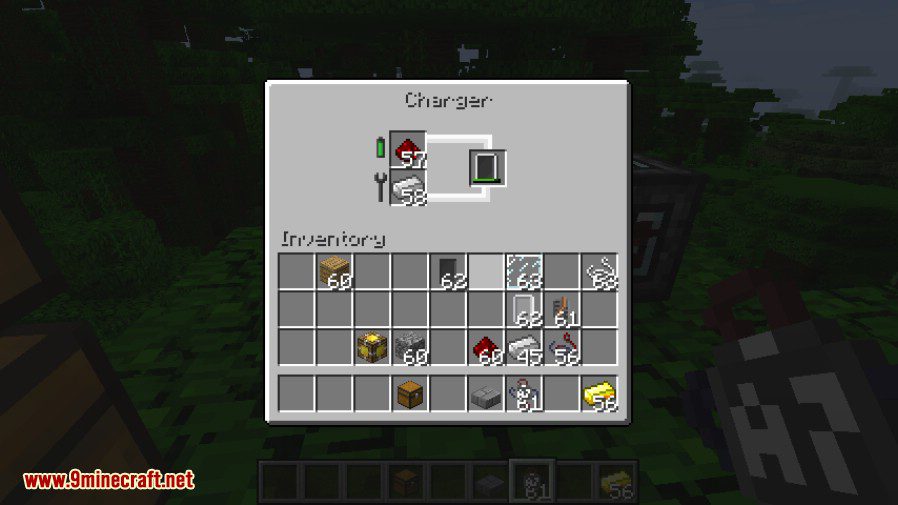 Fabric version:

How to use:
For EyeMod Mod (Fabric version):
App access: You can change the accessibility of all the apps via gamerules so you can disable them to your preference. Use the following command for that: /gamerule EyeAccessApp 0/1/2. Replace with the app name (tab should provide you with auto complete). The following levels can be set:

0 – Everyone has access (default for non-op apps).
1 – Only access for OP's (server) and in singleplayer (default for op apps).
2 – No access at all.

App price: You can also change the price of the app, using the command: /gamerule EyePriceApp .
Requires:
How to install:
How To Download & Install Mods with Minecraft Forge
How To Download & Install Fabric Mods
EyeMod Mod (1.19.2, 1.18.2) Download Links
Other Versions:
For Minecraft 1.7.10
Forge version: Download from Server 1
For Minecraft 1.12.2, 1.12.1, 1.12
Forge version: Download from Server 1 – Download from Server 2
For Minecraft 1.16.5
Forge version: Download from Server 1

Fabric version: Download from Server 1
For Minecraft 1.17.1
Fabric version: Download from Server 1
For Minecraft 1.18.2
Forge version: Download from Server 1

Fabric version: Download from Server 1
For Minecraft 1.19
Forge version: Download from Server 1

Fabric version: Download from Server 1
For Minecraft 1.19.2
Forge version: Download from Server 1

Fabric version: Download from Server 1
Tags: