Hulk Addon (1.19) – MCPE/Bedrock Mod
2,092
views ❘
November 25, 2022
❘
Hulk Addon (1.19) will allow you to become the Hulk, you can get new items, variety of Hulk styles and Hulk skills, also add a variety of new enemies and bosses that will be generated by your world.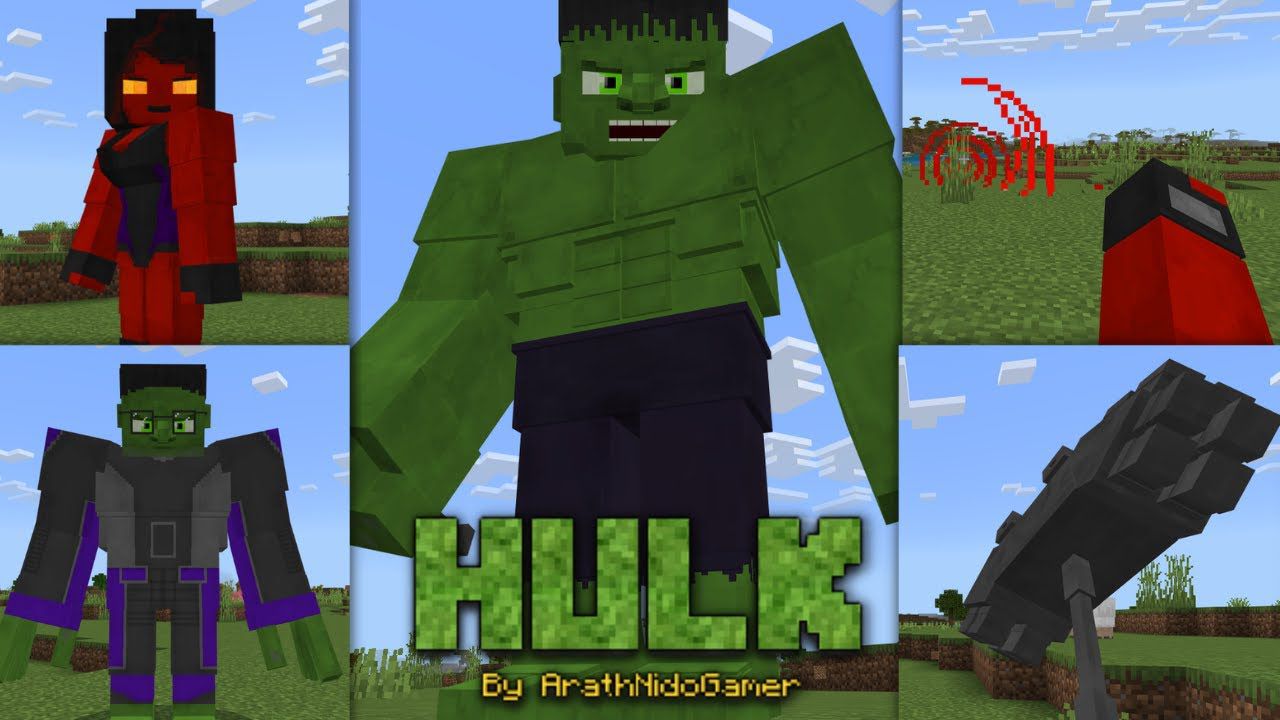 Features:
To become the Hulk you will need a gamma orb, to get it you will have to explore in the nether in the soulsand valley biomes, when you get the gamma orb you will have to look for Professor Hulk that will be generated randomly in areas of lakes or beaches.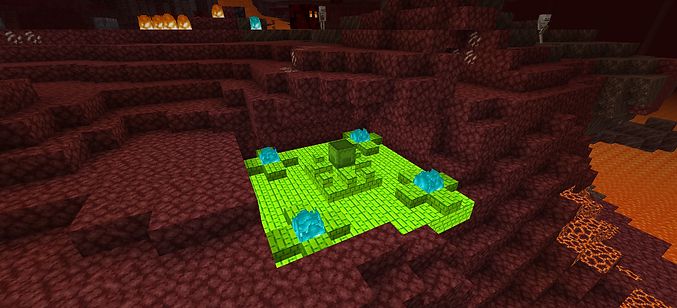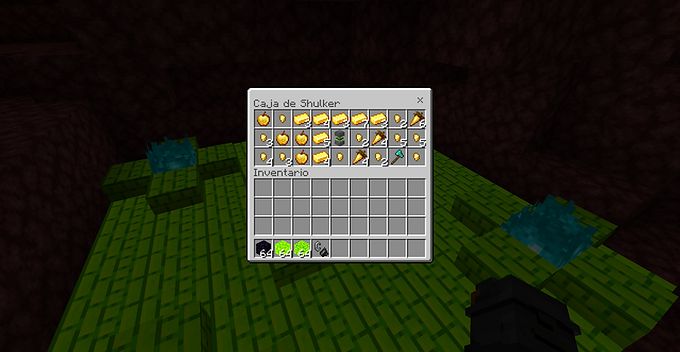 Professor Hulk will sell you items such as skins of different Hulk variants, battle axes, and his abilities.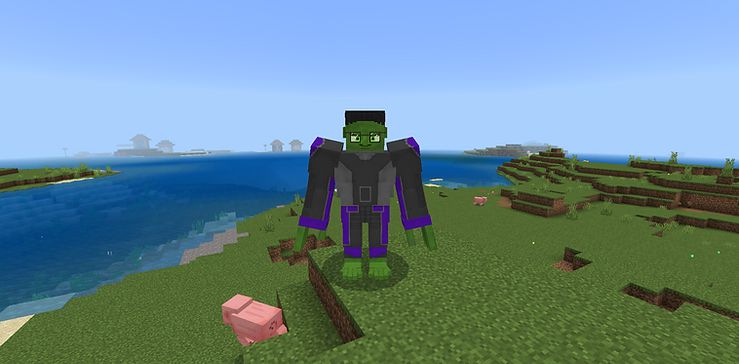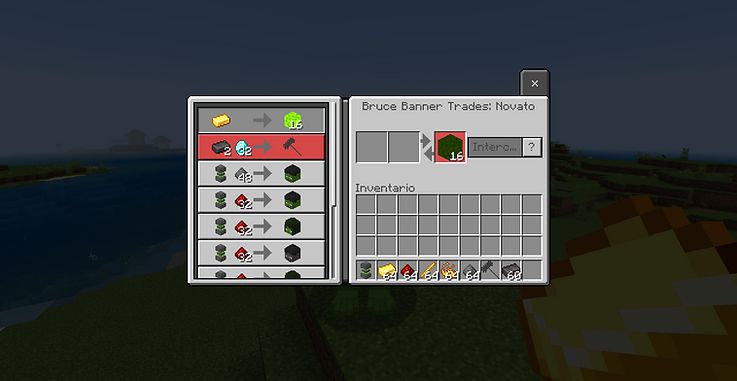 Hulk transformation:
To transform into the Hulk you must place the Hulk transformation item in the head slot, this addon adds 8 styles: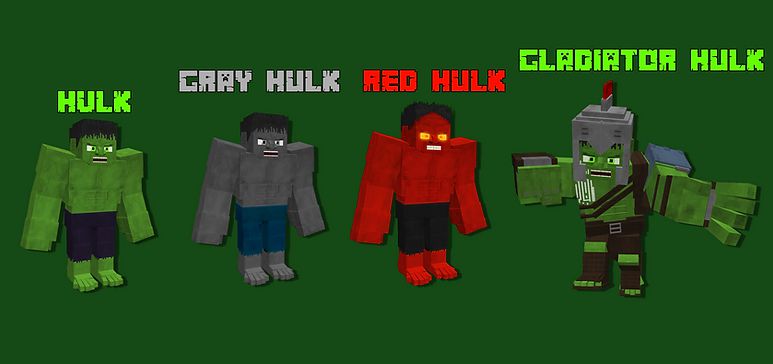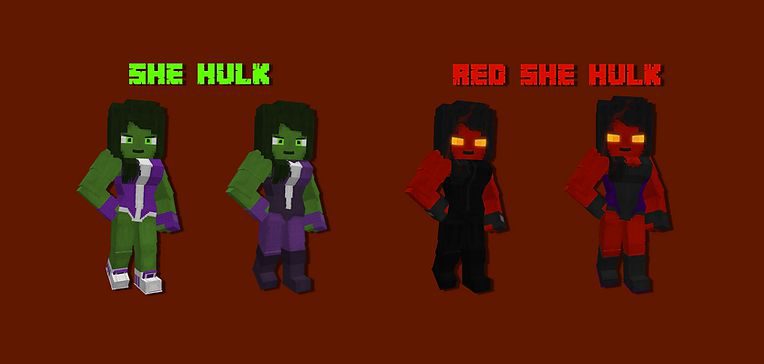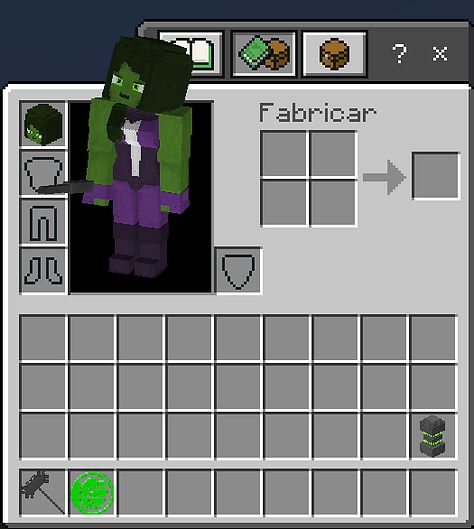 Hulk's Abilities:
The abilities that the Hulk transformations will give you will be to make super jumps, for that you must crouch and jump.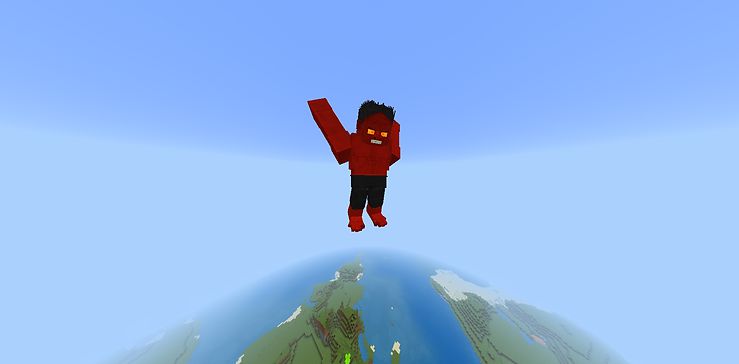 Another of the abilities is the power to destroy blocks in your path while you run.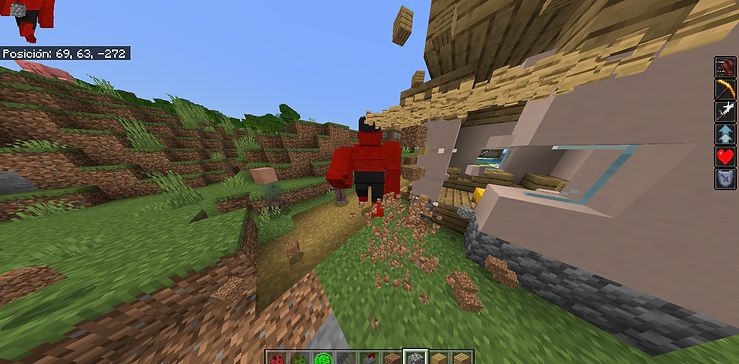 Hulk Smash:
This is a special ability that only works when transforming into the Hulk, the hulk professor will give you an item that will give you two abilities:
Smash:
When having the item in the main hand, you press the interact button (Right click in windows 10) to inflict damage and destroy blocks in the area, it will have the same function as if it were an explosion, the power of the explosion is 4.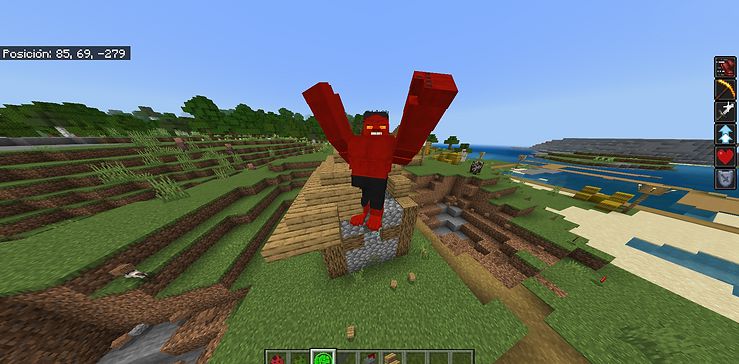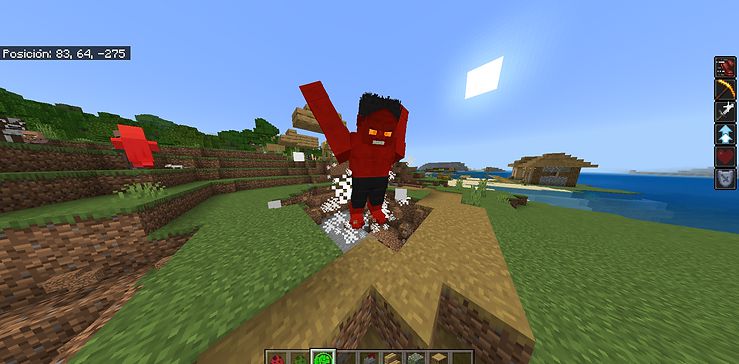 Clap:
When having the item in the main hand, you hold down the crouch button and press the interact button (Right Click on windows 10) to use the "Clap" ability, it will fire an impulse that will inflict damage to enemies in the area to the direction where you point.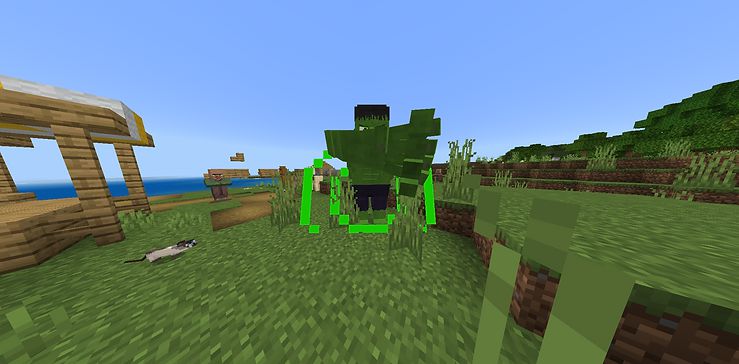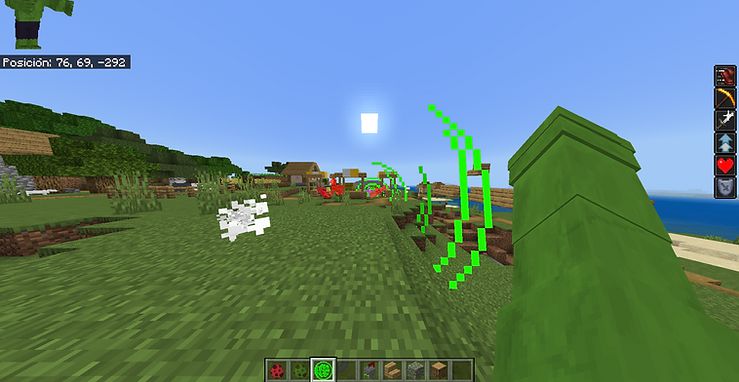 Gamma Blocks:
Gamma blocks will be scattered throughout the world, they will only appear in the Badlands biomes, in those areas new enemies and bosses related to the Hulk will be generated.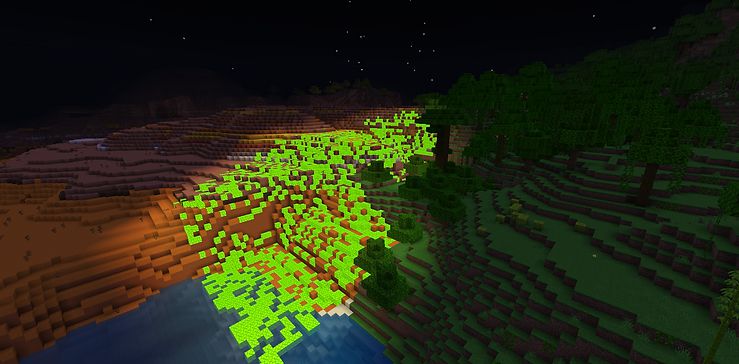 With the gamma blocks, they will glow in the dark and new types of gamma blocks can be made using the stone cutter.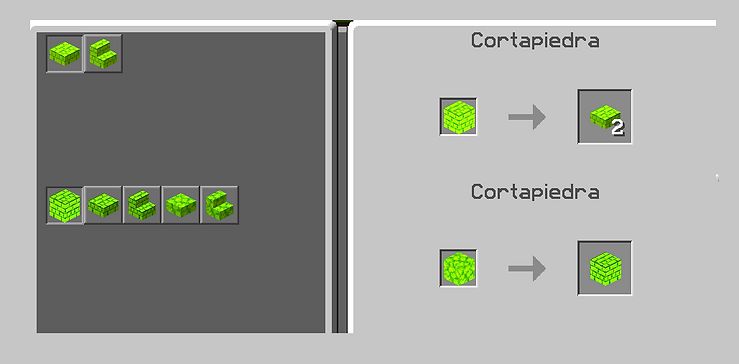 Enemies
Gamma Dogs:
They will spawn in clay biomes, attack other monsters, animals, and players, and even attack each other.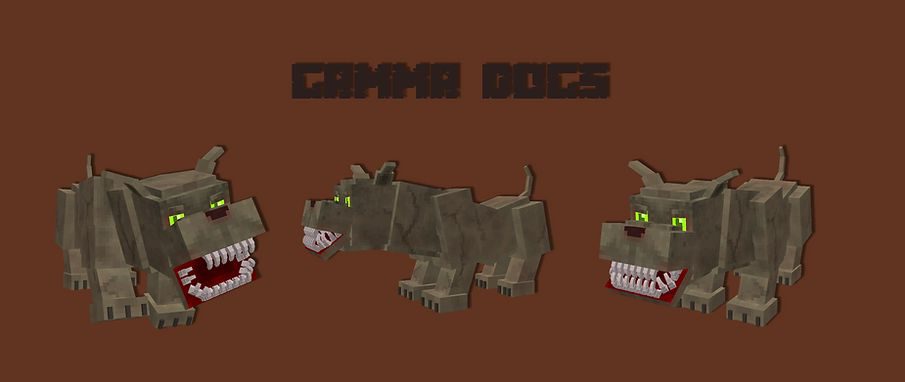 Characteristic:
Health: 120
Melee Damage: 16
Movement: 0.4
Bosses:
Abomination:
Health: 5500
Melee Damage: 58
Movement: 0.35
Skill: Rock Attack
Push Resistance: 1.0
Madman:
Health: 9000
Melee Damage: 45
Movement: 0.36
Skill: Fire Attack
Push Resistance: 1.0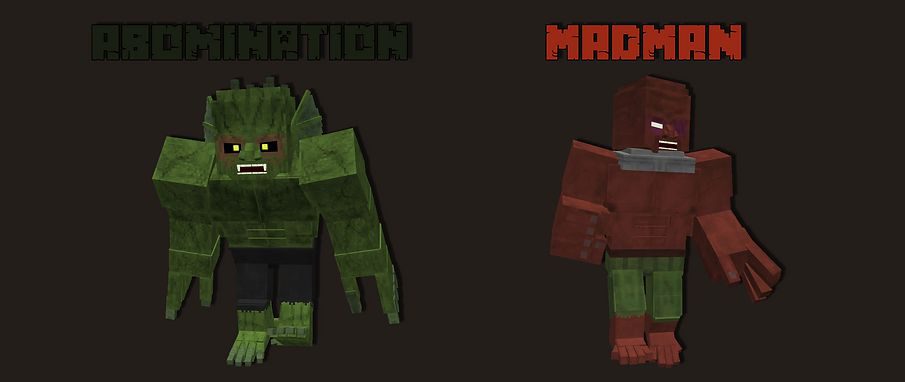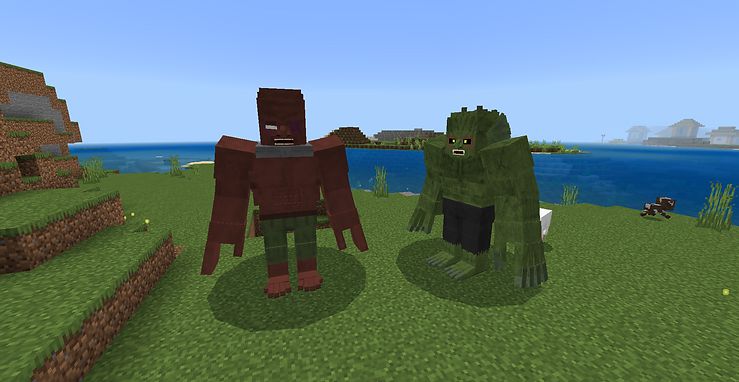 Installation Note:
Make sure you activated all the "Experimental Gameplay" in the world settings.
How to install:
How To Install Mod / Addon on Minecraft PE
How To Install Texture Packs on Minecraft PE
How To Install Map on Minecraft PE
Hulk Addon (1.19) Download Links
For Minecraft PE/Bedrock 1.19
Behavior: Download from server 1 – Download from server 2

Resource: Download from server 1 – Download from server 2
Tags: