iYAMATO's Mob Mod 1.12.2, 1.11.2 (Your Journey Will Be More Exciting)
41,455
views ❘
December 2, 2018
iYAMATO's Mob Mod 1.12.2, 1.11.2 adds 38 new mobs to Minecraft. Each has its own characteristics. There are also mobs inspired. Your journey will be more exciting. Can you survive?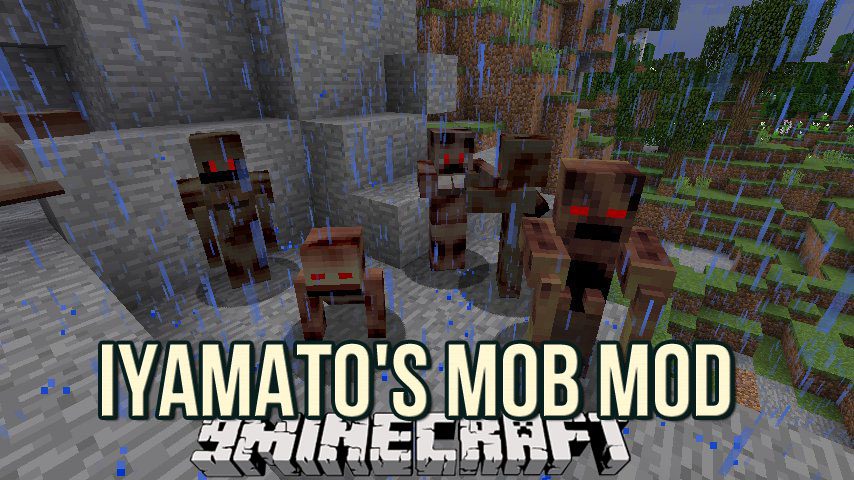 Features:
Stone Statue: Although it will not move within view, as soon as it comes out of sight, it will be coming. Teleport it if you hit it.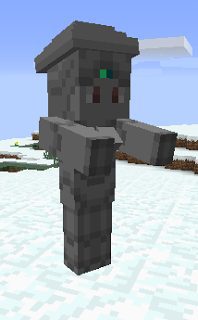 Will-O-Wisp: If it drifts as fluffy, it will attack you. It is a dangerous mob that explodes only by touching.

Shade: It drifts fluffy, but unlike Willow Whisp, entering a certain range gives a blind effect. This is also dangerous because it is self-destructing just by touching.

Blue Slime: Melt the surrounding blocks one by one. When divided, it becomes easier to destroy the topography. Obsidian can not dissolve, but it is dangerous if it is a regular base.
Ghost: Because there is no entity, it passes through the wall. But physical attack is effective.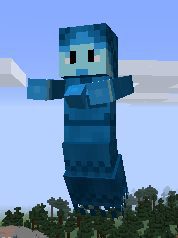 Haster: Although it looks normal, it gives a potion effect of excessive agility. It is hard to operate anymore.
Black Cat: It has a diamond. But closer and be bad luck.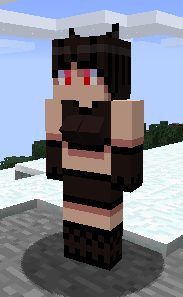 Fire Man: Sometimes it burns more violently than Blaze.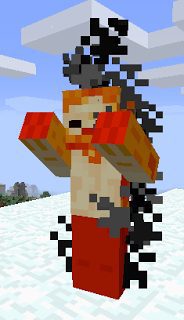 Kunekune: It is the Japanese urban legend 'Kunekune'. Although it does not move, it gets damaged just by putting it in sight, the time of fighting is very troublesome.
Amanjak: Excessive jump boost and climb ability. Since Techne can not be used at the moment, it became like modeling with other tools.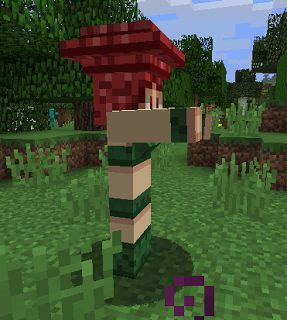 RafflesiaGirl: It attacks while releasing a bad smell.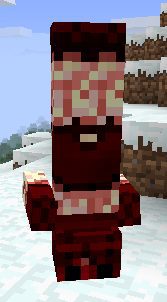 Gremlin Girl: Decrease in speed of movement and throwing pebbles. Just approaching will give you a powerful speed reduction. Also coming throwing a pebble while taking the distance.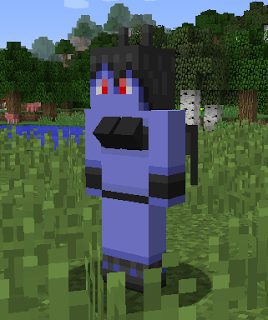 Slime Girl: It splits and attacks. Split individuals disappear over time.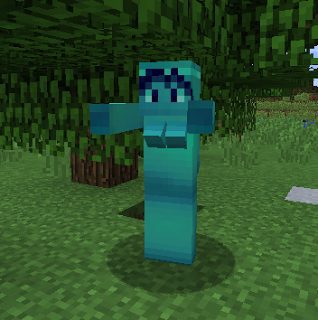 Moth Girl: Flying without sound and attacking. Attack ignores defense and gives damage.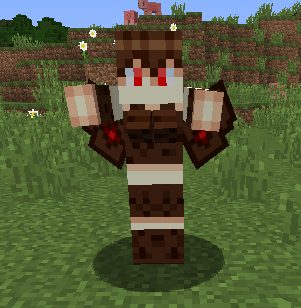 Slasher: When you put it in sight, it attacks fiercely.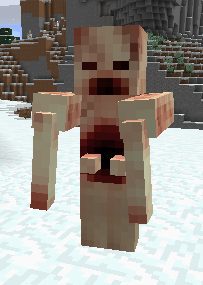 Wheezer: Spreads poison. Unlike original stories, it moves.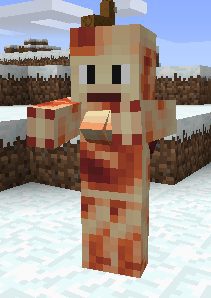 Exploder: It has a powerful suicide attack. It drops right arms. Of course it will be thrown.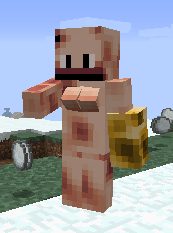 Lurker: Shoot a bullet from the tentacles of your back while taking distance.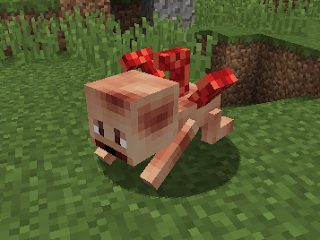 Puker: Long-range attack by bile, which vary depending on the distance. If it is a long distance it will be a bullet of a drop in moving speed, and if it is a short distance it will spur a bullet of ignoring protection. When you knock down it sprinkles bile and gives damage. If you burn it with fire attribute and defeat it will not scatter.
Spitter: Distant attack with bile. Approach while shooting bile.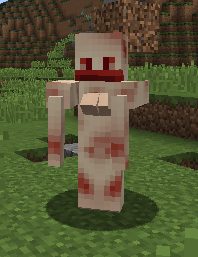 Infector: Change surrounding zombies to slasher. Besides players, zombies and villagers also attack and change to slashers.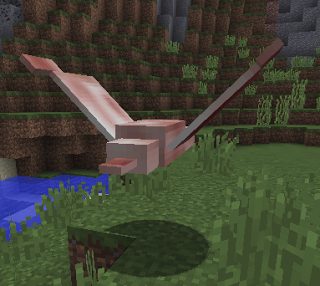 Leaper: High mobility. It moves beyond some steps.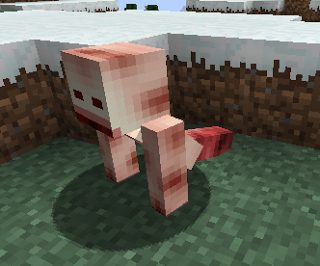 Pack: Spawn in group. Individual abilities are low, but spawn in groups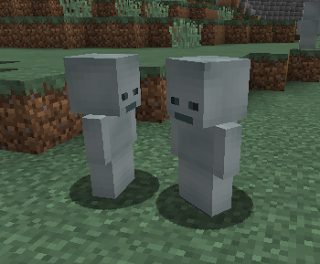 Brute: High attack power and rush. Long range attack. It is a powerful mob. It will have a knock back resistance. Also shoot exploding Pods at long distances.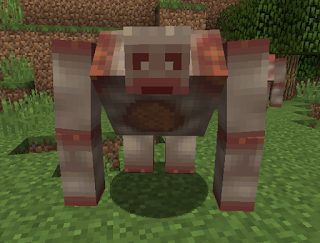 Super Class: High attack power, high HP. Spawn rate is low but is Necromorphs who capacity has been strengthened.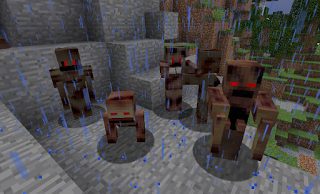 Precarious Creeper: High search capability, powerful self-destruct. It is an unstable creeper that finds this even if gaze does not pass. I do not know where that instability will suicide.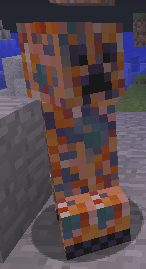 Napalm Creeper: To make the sea of fire upon suicide bomb. Upon a suicide bomb it turns the whole area into a sea of fire.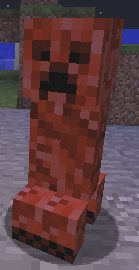 Sonic Boom Creeper: Acceleration. Even if suicide bombs do not die. Even if suicide bombs, there is no topographical destruction, but it accelerates at a stroke and closes the distance.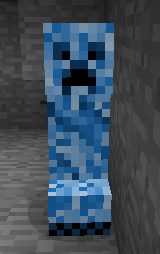 Stone Creeper: Change suicide bomb area to cobble stone. Suicide bombs will make the area cobblestone with the blast. There is a danger of item losing if you caught chest etc.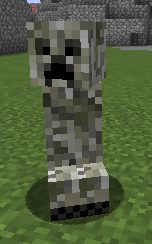 Divide Creeper: When suicide bombs, it attacks with only the head and the leg. Split parts will not be self-destructed.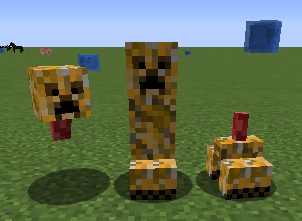 Screenshots: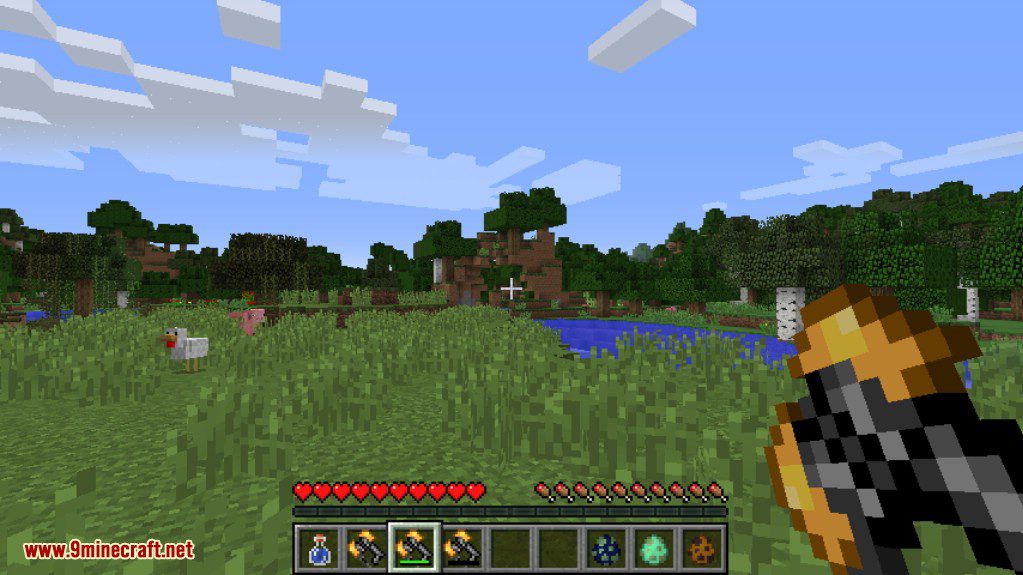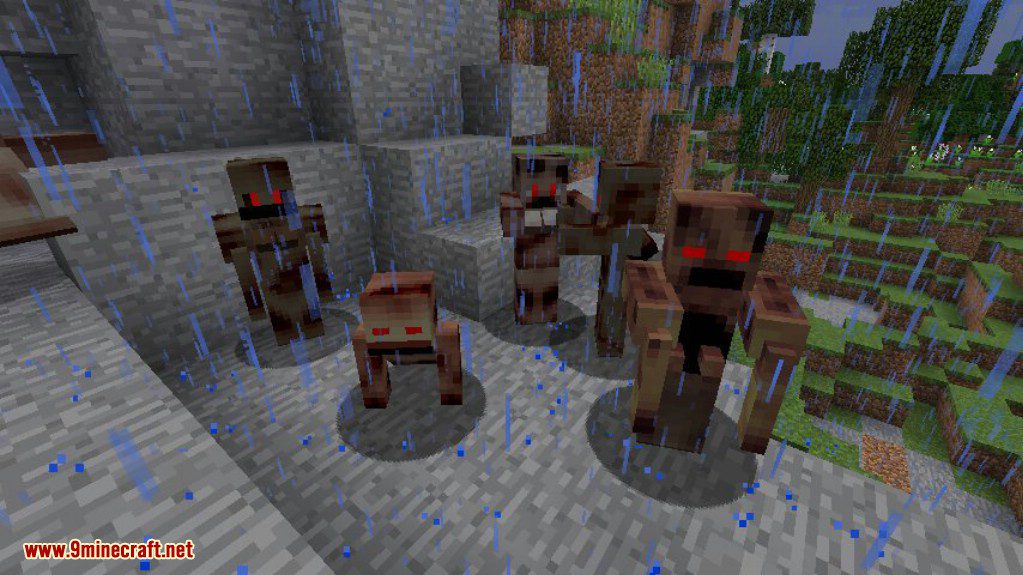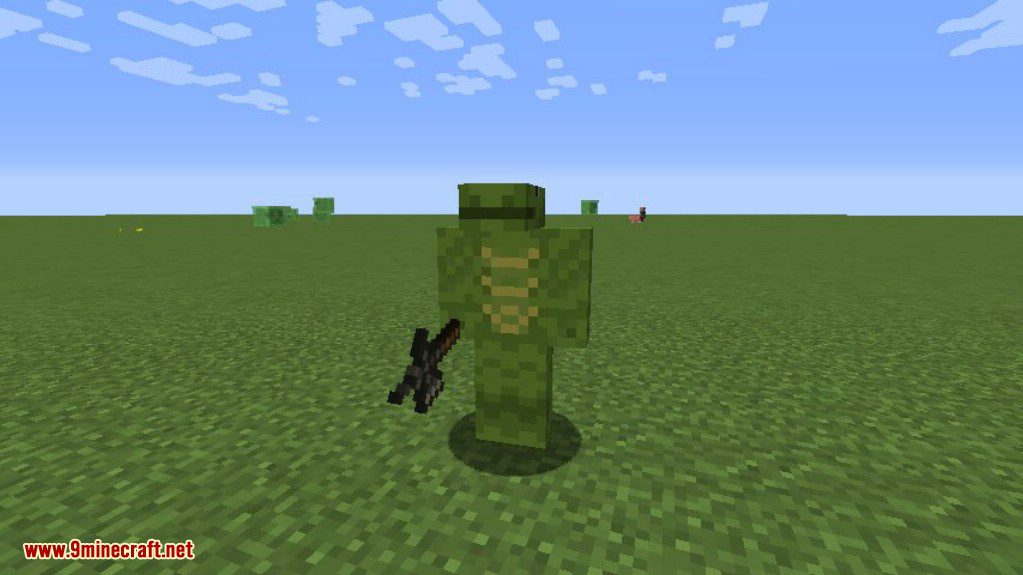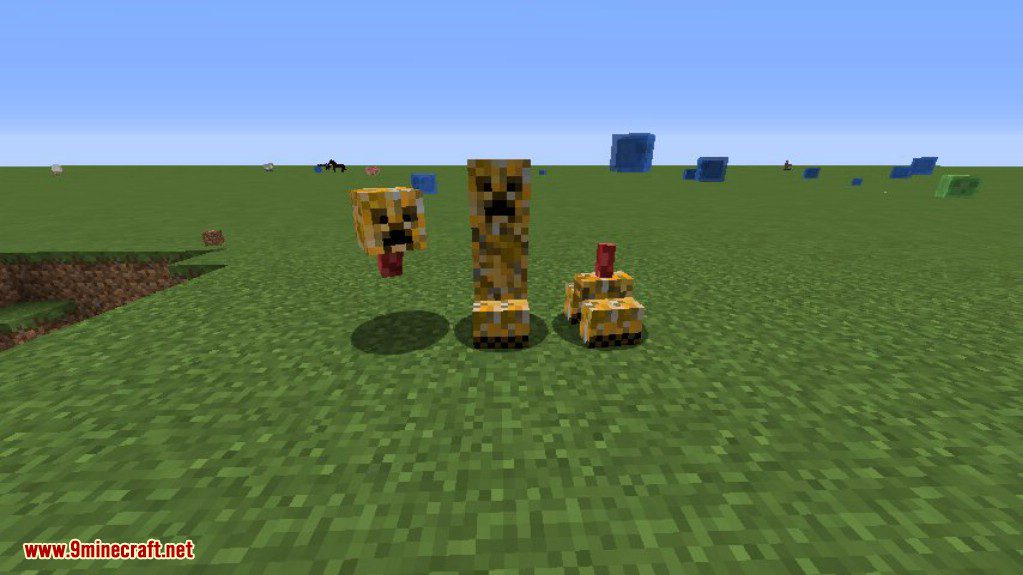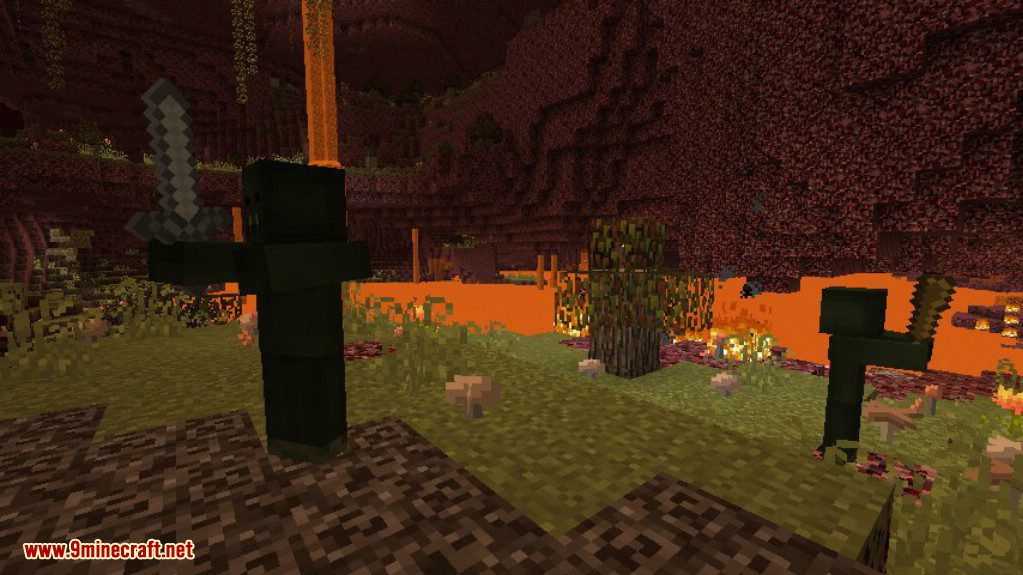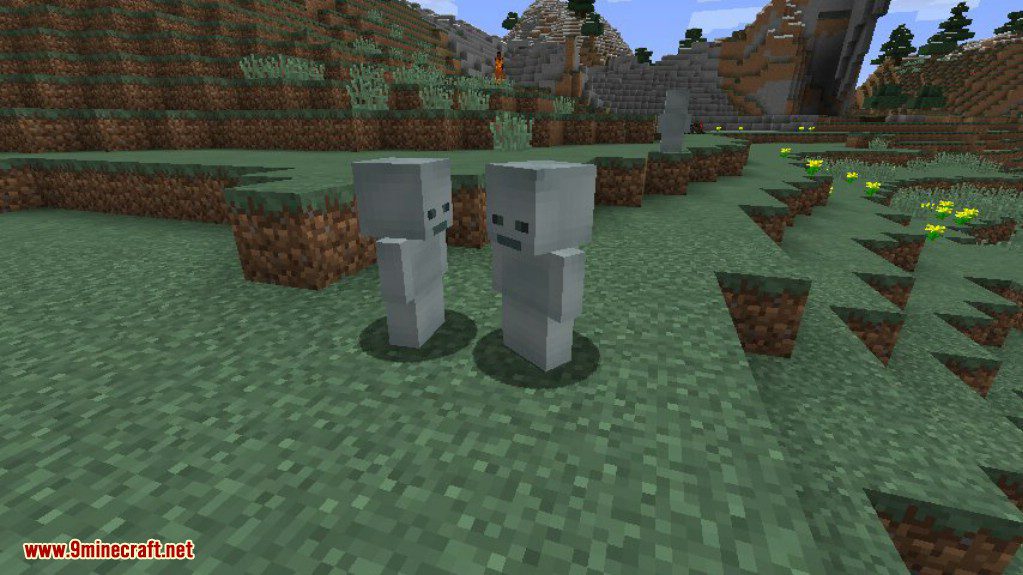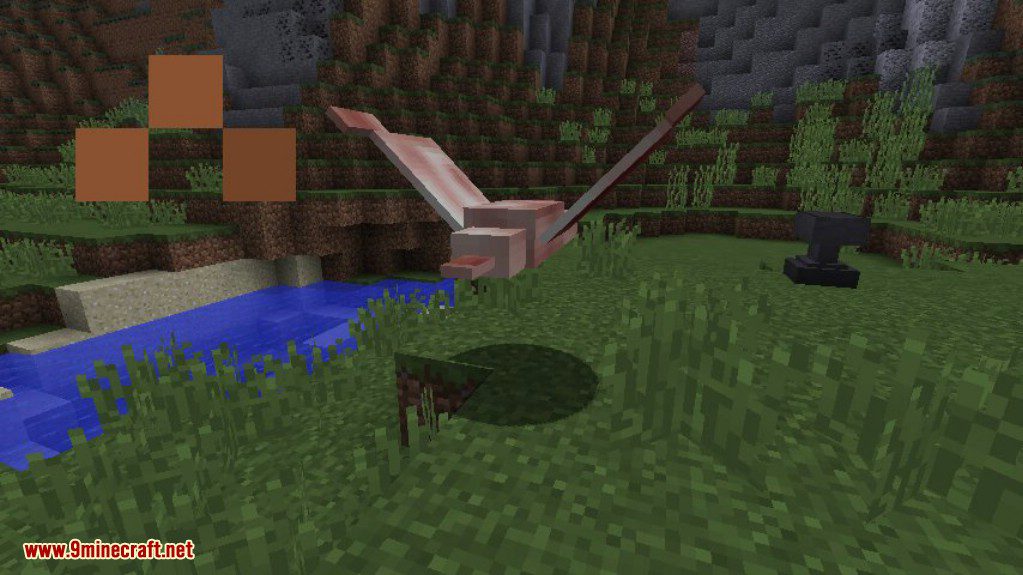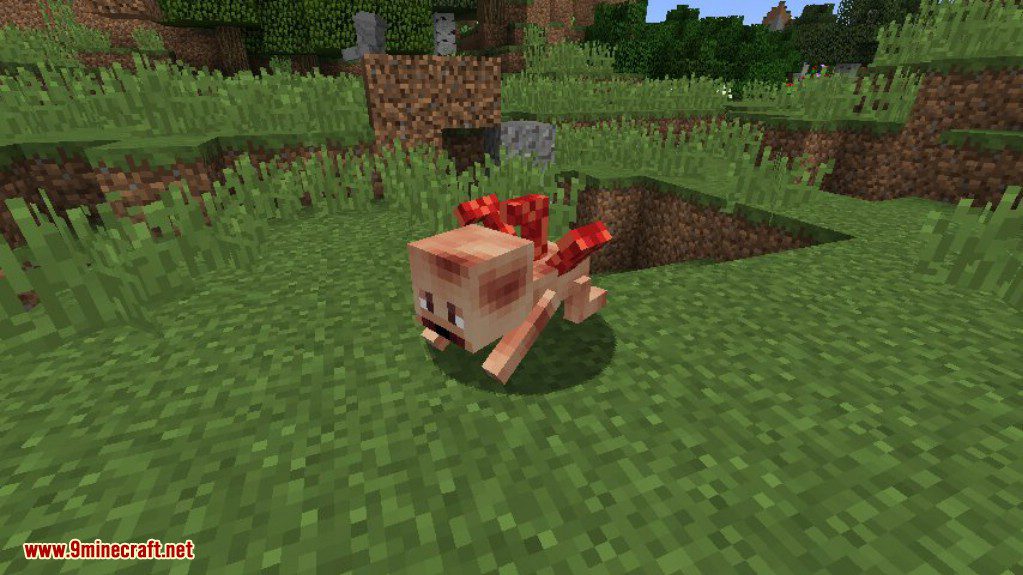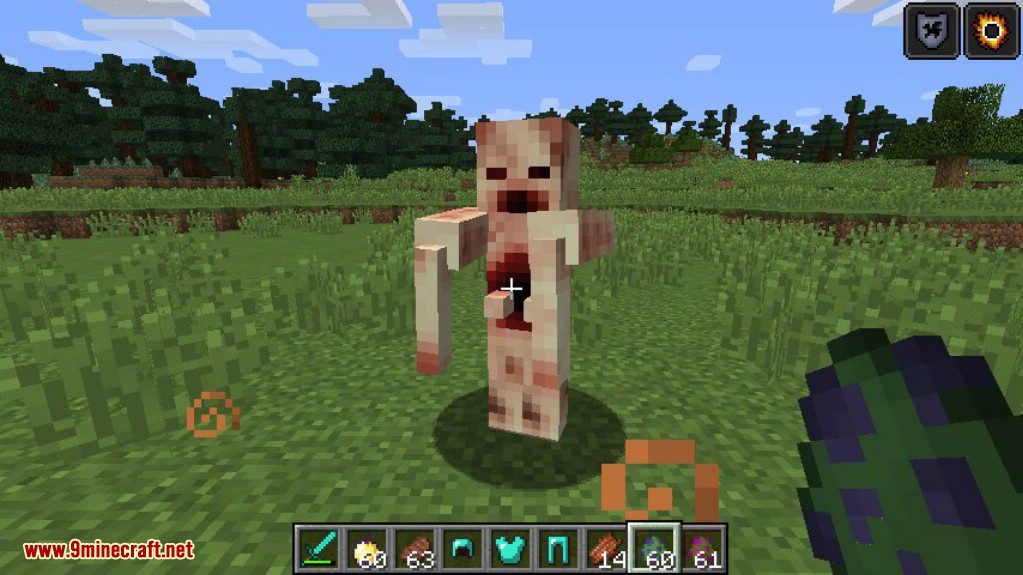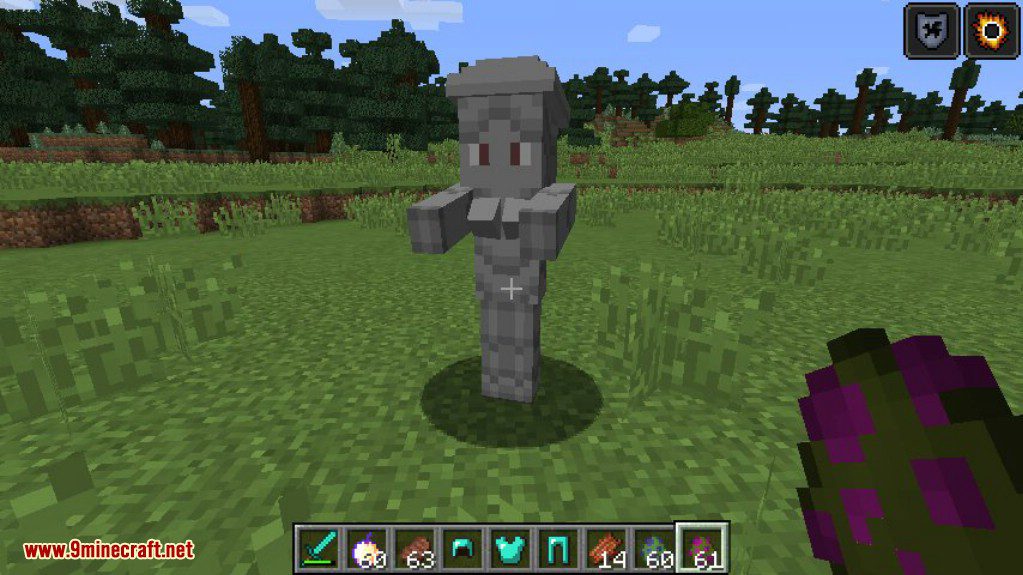 Crafting Recipes:
Recommend that you should install Just Enough Items (for mods using Forge) or Roughly Enough Items (for mods using Fabric) to view the full recipes included in this mod
Dried Kunekune Mask: You can craft with dried Kunekune. It is possible to give damage just by looking at mob. But power is low.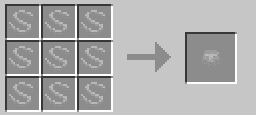 Plasma Energy: It is a bullet of a plasma cutter. You can craft with glow stone, iron nugget, red stone.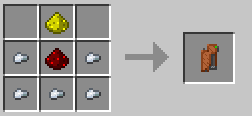 Stasis Pack: It is a bullet of Stasis Module. You can craft with glow stone, gold nugget, red stone.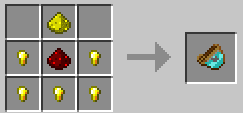 Power Node: It is an item necessary to strengthen Plasma Cutter and Stasis Module. Diamond, Netza Crystal, Glow Stone, Red Stone Block, Emerald can craft. Sometimes mob drops.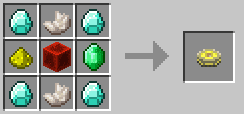 Plasma Cutter: You can craft with Grow Stone, Red Stone Torch, Red Stone Block, Iron Ingot. Very high speed of bullets. Instead, you need to craft when reloading. Tactical reloading is possible.
PlasmaCutter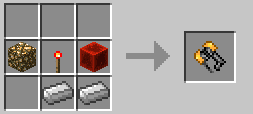 Reload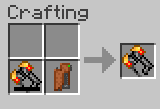 It can be strengthened with the power node. Lv 2 gives the number of bullets, Lv 3 gives power, Lv 4 special (fire attribute) is given.
Plasma Cutter Lv2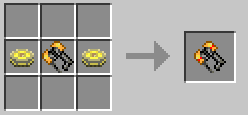 Plasma Cutter Lv3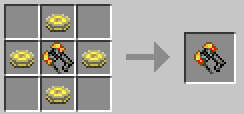 Plasma Cutter Lv4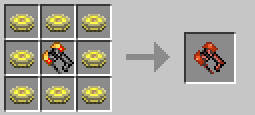 Stasis Module: You can craft with glow stone, slime ball, red stone block, gold ingot. Give speed reduction, weakening, Glow to the direct hit or mob within range. Instead, you need to craft when reloading. Tactical reloading is possible.
Stasis Module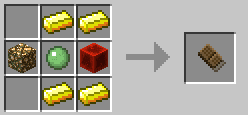 Reload
It can be strengthened with the power node. Lv 2 and Lv 3 are number of bullets, durability enhancement is given with Lv 4.
Stasis Module Lv2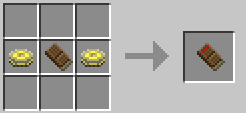 Stasis Module Lv3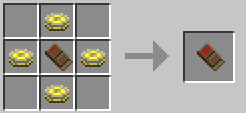 Stasis Module Lv4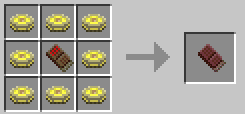 Requires:
How to install:
How To Download & Install Mods with Minecraft Forge
How To Download & Install Fabric Mods
iYAMATO's Mob Mod 1.12.2, 1.11.2 Download Links
For Minecraft 1.11.2
For Minecraft 1.12.2
Tags: