Lost Books Mod 1.12.2
82,217
views ❘
October 14, 2021
What is Lost Books Mod?
Lost Books Mod 1.12.2. Are you glad that books can finally be written in, but upset that there aren't any to read? Well, good sir or madam, download Lost Books and get ready for fun – with books!
This mod adds a chance for monsters to drop randomly books out of a set of books that anyone can create with ease! Books can even support randomized words for books similar to automatically generated Mad Libs!
Every single book, the drop rates, and some conditions can be customized in a handsome properties file! The properties file is generated in your .minecraft/config directory and book files can be found in the .minecraft/config/LostBooks directory.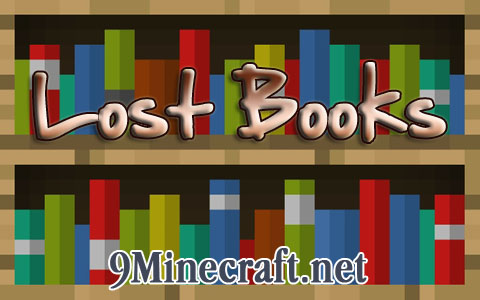 Screenshots: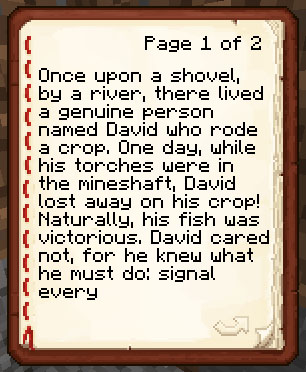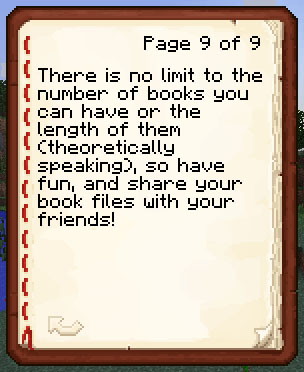 This mod uses vanilla writable books to add a whole new experience to the game – finding random books, filled with whatever you want. The default book drop rate is 3%, with a 40% chance of the book being unique, 20% chance of being common, 20% chance of being ad lib, and a 20% chance of being a previously lost book.

Book Types:
There are four types of book in this mod: common, unique, ad lib, and lost.
Common: These books can be dropped any number of times. Pretty simple.
Unique: These books can only be dropped or picked up under certain circumstances, determined by your porperties file.
By default, a unique book will only drop if at least one player in the world has not picked that book up, and players can not pick up a unique book they have already picked up (only applies to books dropped by mobs).
In addition, unique books will say "Unique" in blue text under the author. This helps players know which books they can not easily get again (and can be turned off).
Ad Lib: These books can be dropped any number of times, and their stories are generated each time they are dropped, rather than just once when Minecraft is loaded, as with other books.
Each time one of these stories is loaded, some text is generated based on the world or randomly pulled from your words files to fill 'blanks' in the book, making them different each time they are dropped.
Lost: When a book is dropped on the ground and not picked up or destroyed for five minutes, it can become lost. The default chance for the book to be saved from item decay and dropped again is 100%. Each lost book can only be dropped once (can be saved again if not picked up) or show up in one villager trade.
Requires:
How to install:
How To Download & Install Mods with Minecraft Forge
How To Download & Install Fabric Mods
Lost Books Mod 1.12.2 Download Links
Other Versions:
For Minecraft 1.5.2
For 1.6.4/1.6.2
For Minecraft 1.7.10
For Minecraft 1.12.2
Tags: