SERP Pokédrock Addon Gen 2 (1.19, 1.18) – MCPE/Bedrock Pixelmon Mod
617
views ❘
August 24, 2022
❘
The second part of the SERP Pokédrock Addon Gen 2 (1.19, 1.18) series has appeared – SERP Pokedrock Addon Gen 2 (1.19, 1.18). You can get the first generation here. This addon works as a complement for the first generation! Although it is also designed to work on its own! If you are interested in the Pokemon universe, then this is the best mod that you can download for Minecraft. Supported languages: English, Portuguese, and Español.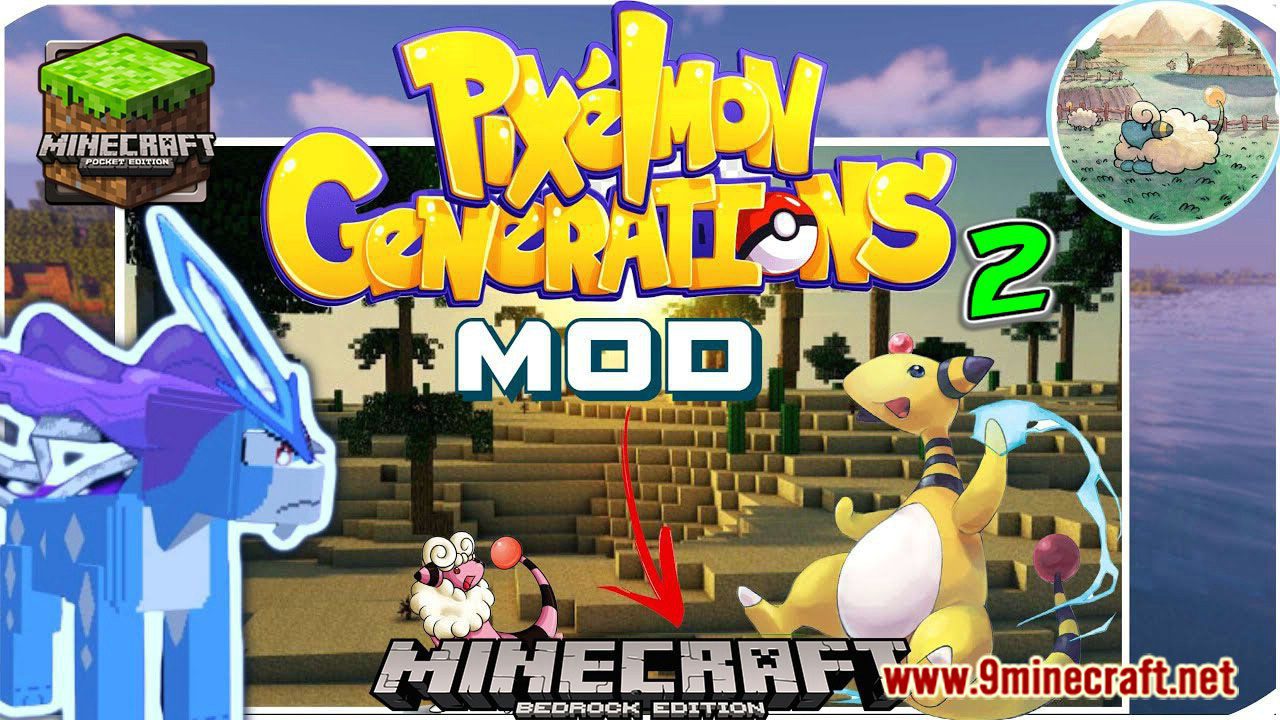 Features:
This addon will follow Johto's pokédex:
Chikorita location: Birch forest & Flower forest
Cyndaquil location: Desert
Totodile location: River
Sentret location: Everywhere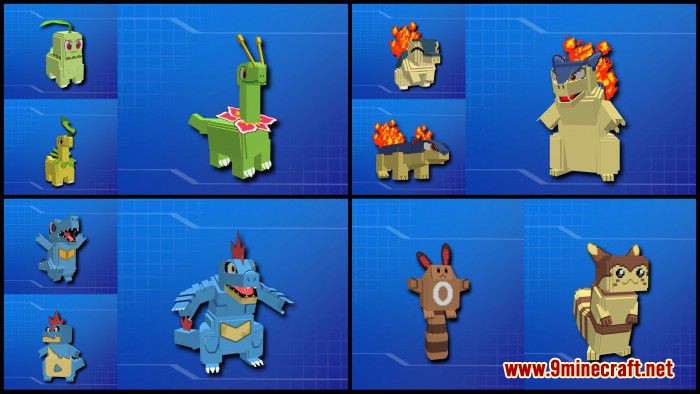 Hoothoot location: Any kind of Forests
Ledyba location: Flower Forest
Spinarak location: Any forest (at night)
Obtain Crobat: Evolve Golbat with Pichu plush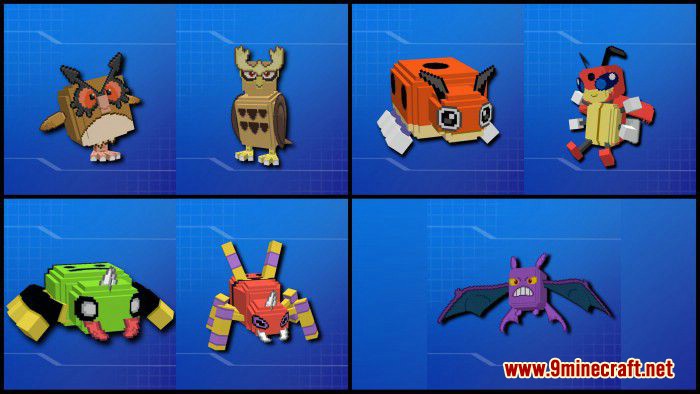 Obtain Pichu: Hatch egg
Obtain Togepi: Hatch egg
Mareep location: Plains & Taiga
Obtain Espeon: Evolve Eevee with Pichu plush at day
Obtain Umbreon: Evolve Eevee with Pichu plush at night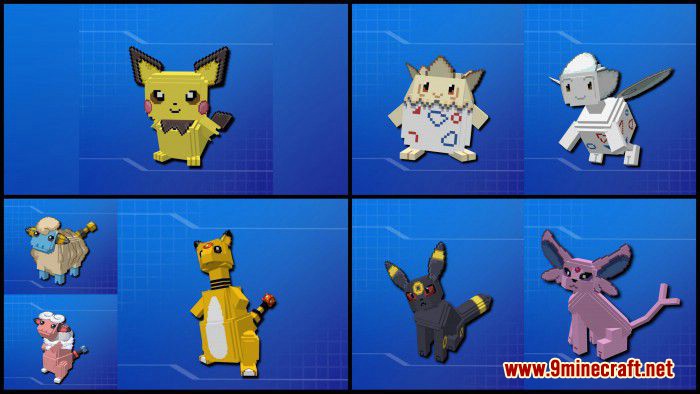 Dunsparce location: Forest hills and Caves
Delibird location: Tundra and frozen ocean

Suicune location: Suicune Missions coming soon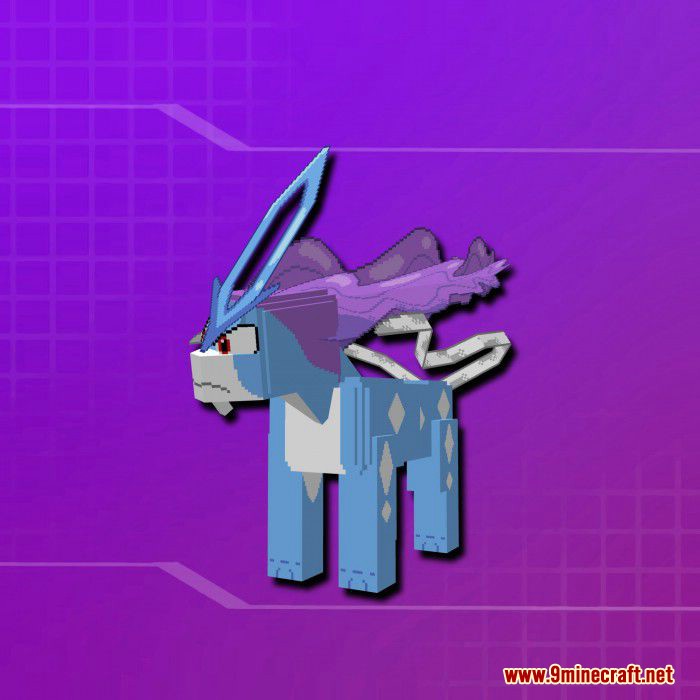 To play properly follow these steps:
Use the "second generation" item to get Professor Elm's spawn egg
Put the Professor near you, preferably away from the Spearow
Read the introduction, it is quite useful!
Choose your favorite starter, along with the starter you will be given a starter kit that will be very useful for newbies!
Finish the introduction and start playing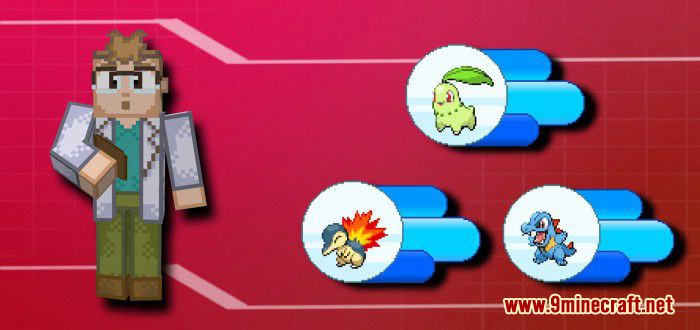 Screenshots: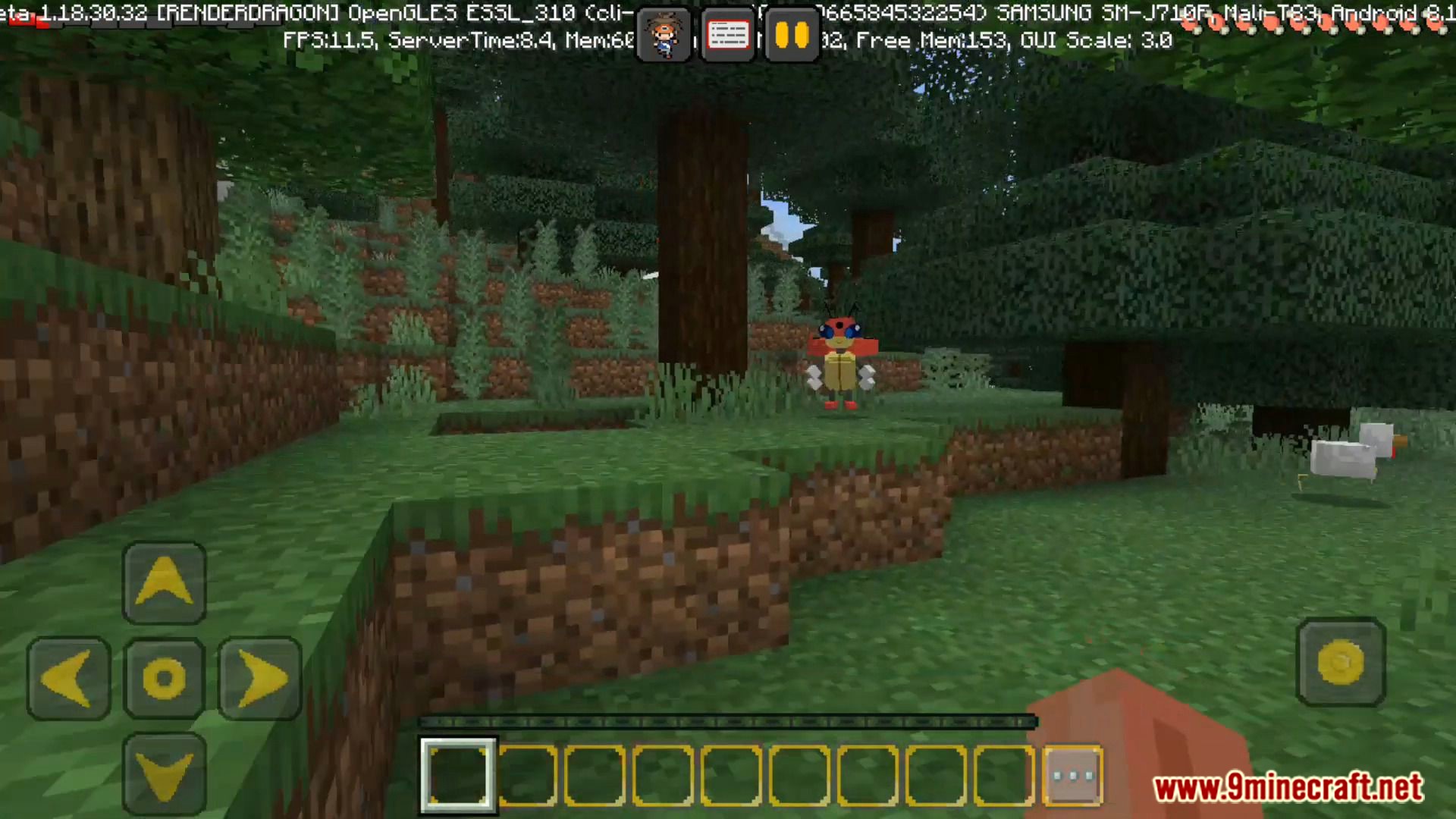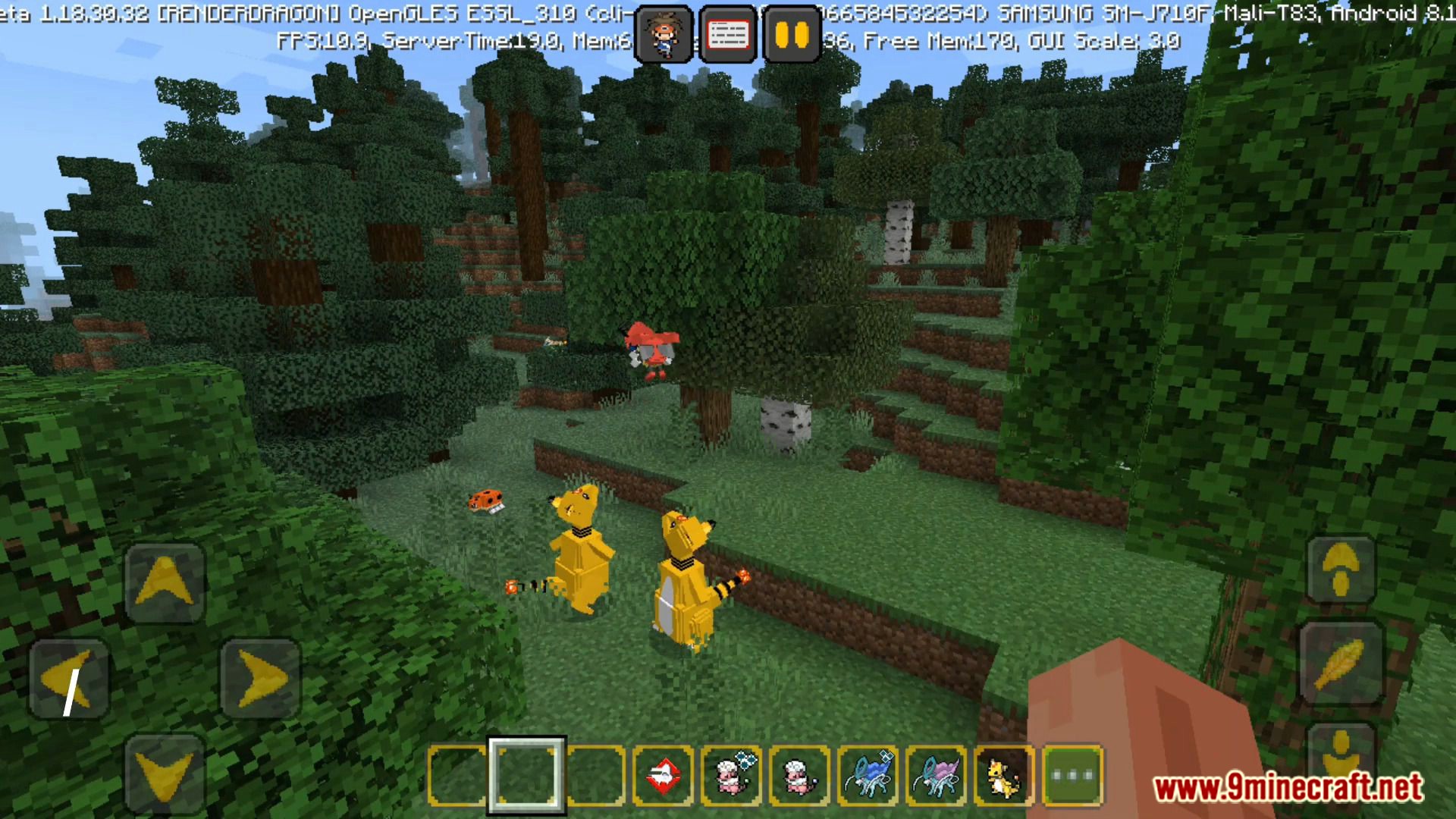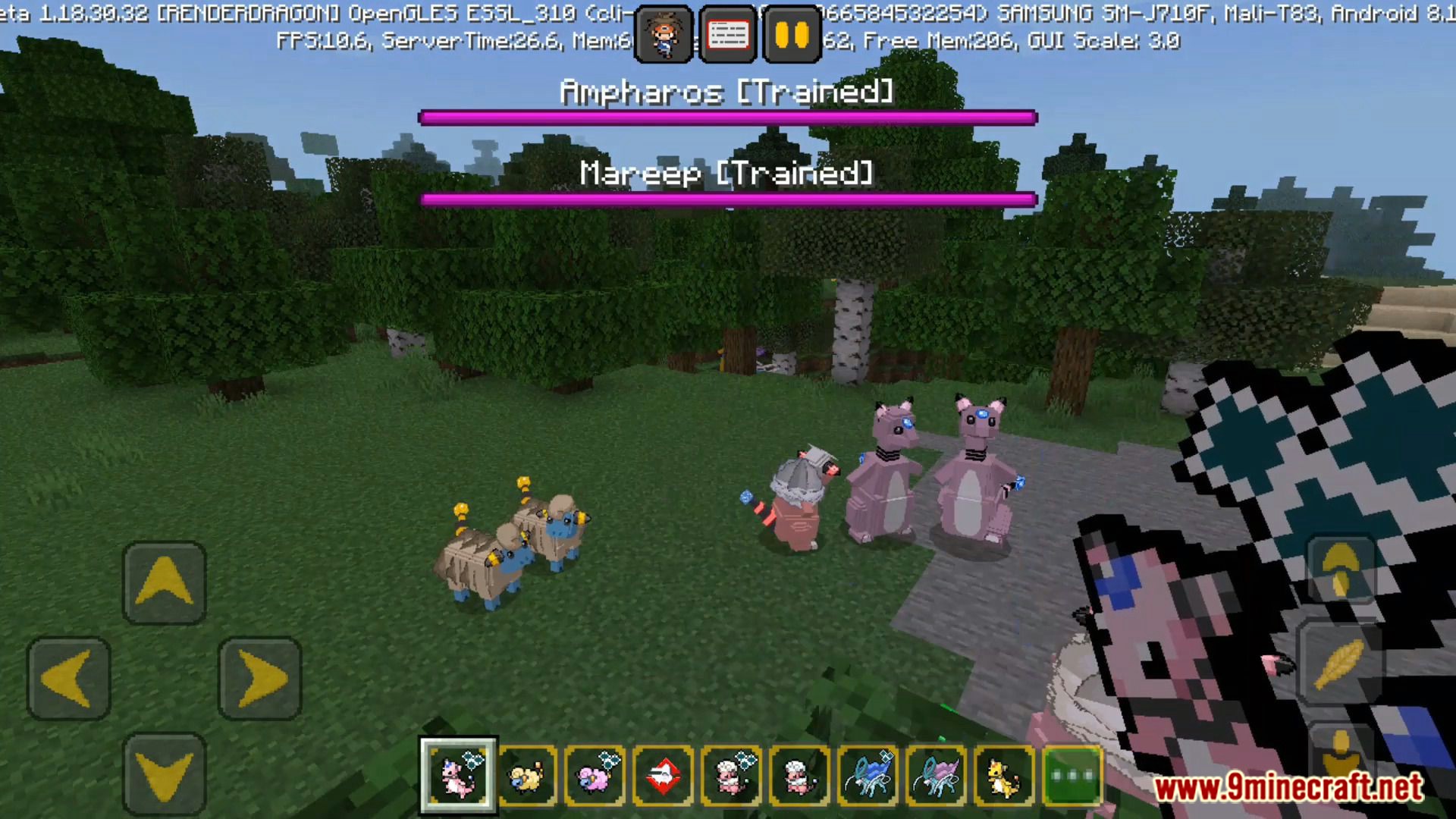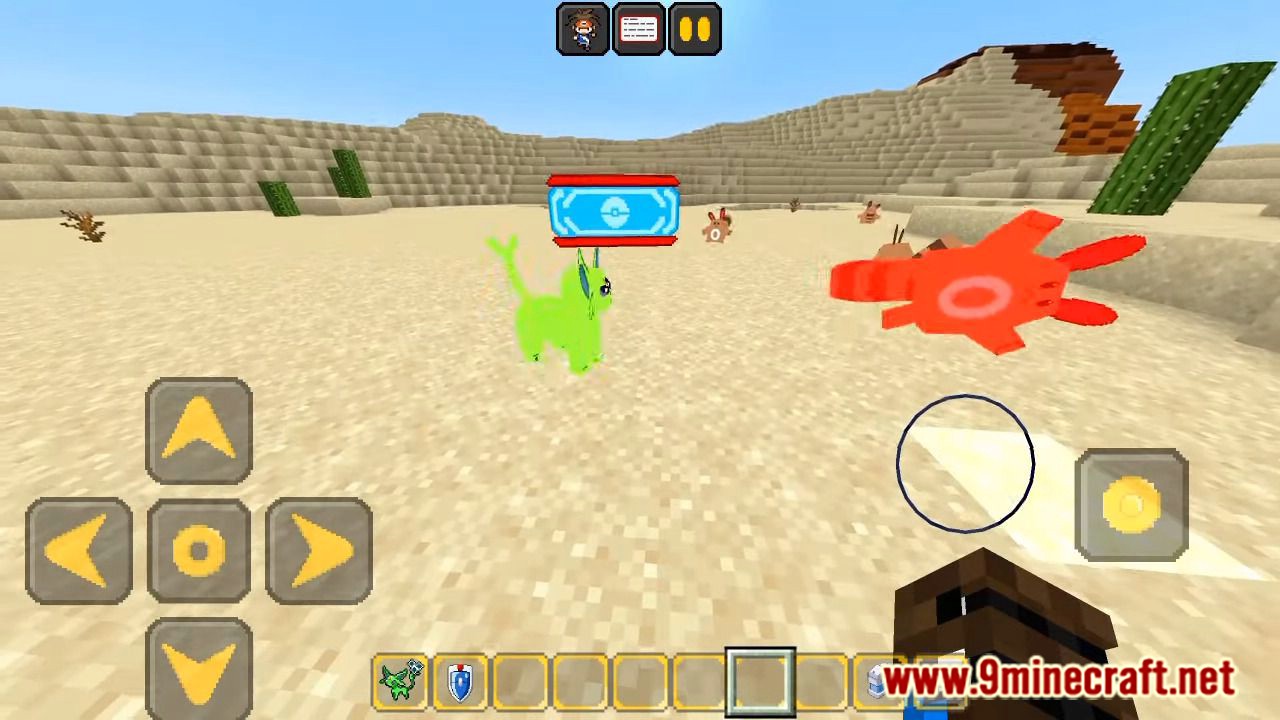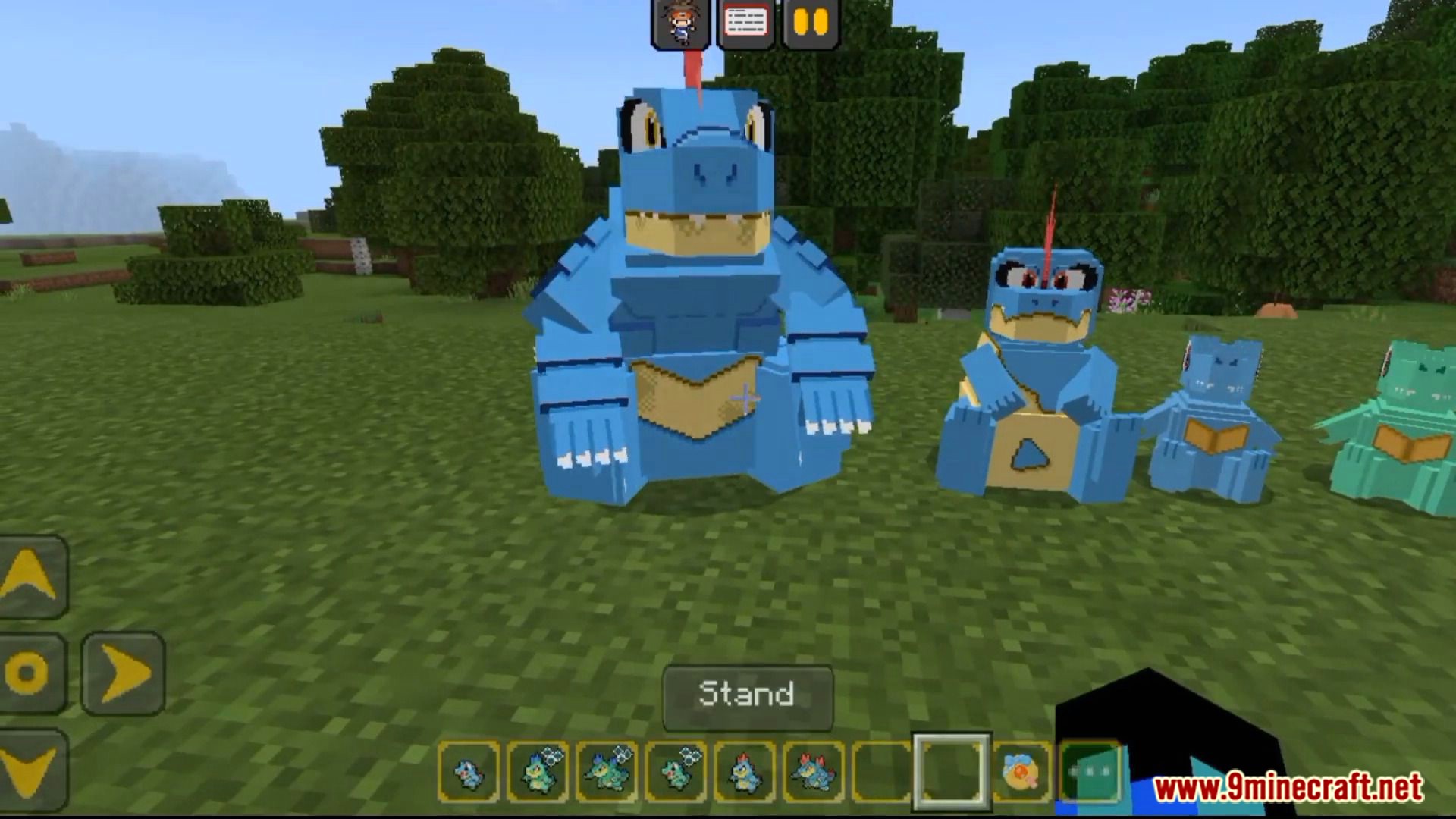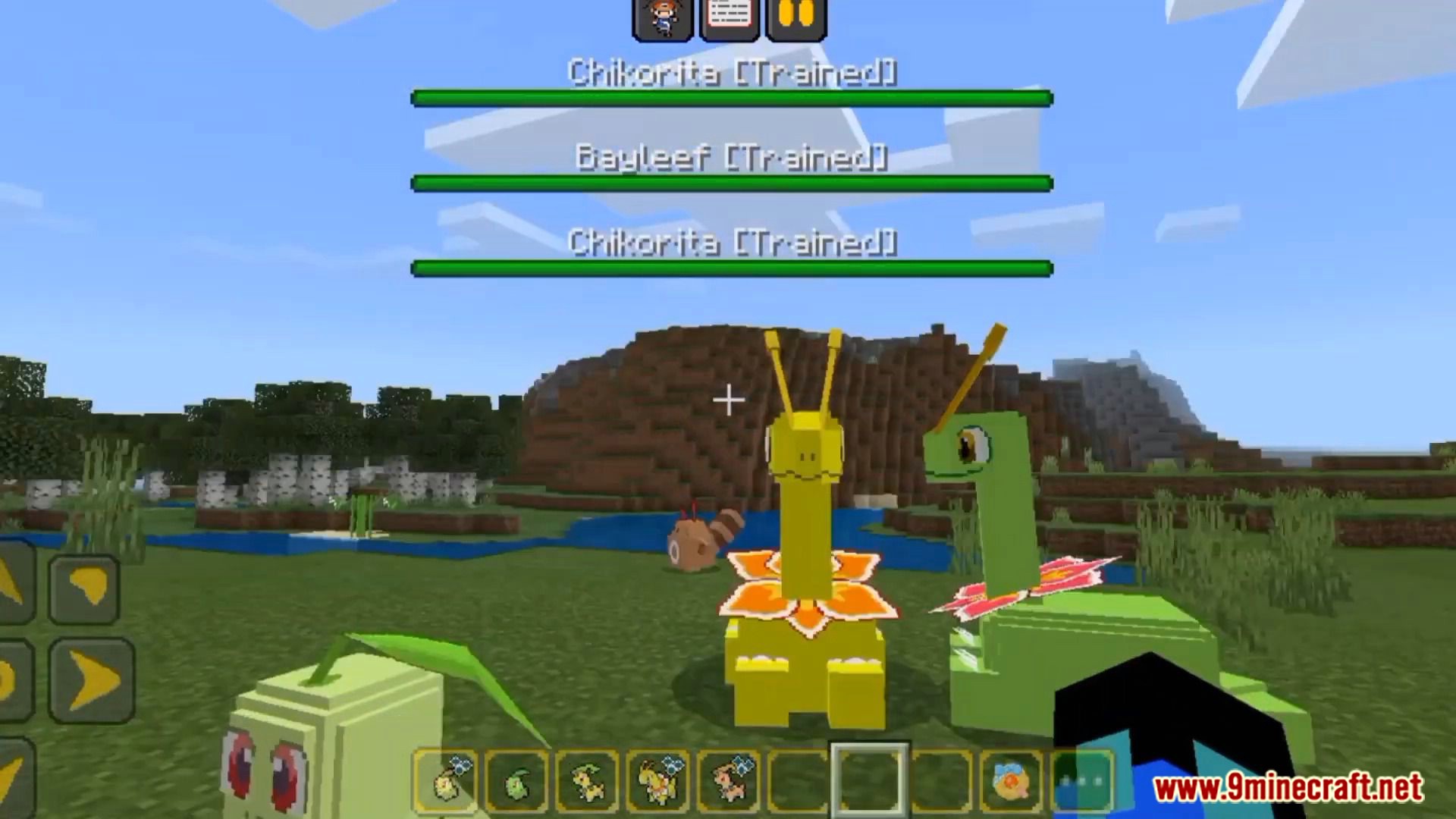 Installation Note:
Preferably, cut and paste resources and behaviors from your file explorer. Make a Copy of your map and open the world options and start playing from there. the changes will be saved automatically. (If you don't follow these steps, you may lose your items!)
You need to activate the experimental toggles: Vanilla Experiments, Holiday Creator Features, Custom Biomes, and Custom Creator Features.
How to install:
How To Install Mod / Addon on Minecraft PE
How To Install Texture Packs on Minecraft PE
How To Install Map on Minecraft PE
SERP Pokedrock Addon (1.19, 1.18) Download Links
SERP Pokedrock Addon Generation 1
For Minecraft PE/Bedrock 1.19, 1.18
Tags: