What's My Light Level Mod
Author: iPeer ❘ November 20, 2013 ❘ 50,813 views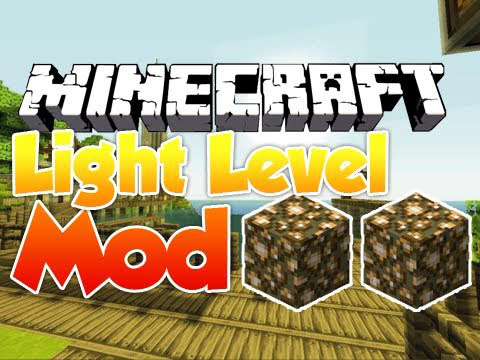 About What's My Light Level Mod:
This simple mod makes the game display the light level of the current block you're standing on in the top left corner of the game screen. Very handy to see if your base is lit enough, or if your trees and/or crops can grow, it can even help you if you're trying to make an animal or mob farm!
Screenshots:
Checking the light level.
Checking if anything can grow or spawn here.
Checking on how well the game's performing.
Checking our coordinates and what biome we're currently in.
Checking the world seed so our friends can play this world, too!
Video:
How to install What's My Light Level Mod:

Download the latest version of WMLL for the Minecraft version you are using (remember where you saved it!)
Open the file you just downloaded with 7-zip (OS X: EZ 7z/7zX, Linux: p7zip).
Backup your current minecraft.jar

If installing on Minecraft 1.5.2 or earlier, this will be located in %appdata%\.minecraft\bin.
If installing on 1.6 or later, it will be %appdata%\.minecraft\versions\<minecraftversion>\<minecraftversion>.jar

This will differ if you change the "game directory" option in the launcher.

Open the minecraft.jar using an archiving program (preferably one listed above).
If you're using with Rei's Minimap, Zan's Minimap or Improved Chat, install those now (if you haven't already)
Drag & drop all the class files and folders from the archive file into minecraft.jar
Delete the META-INF folder
Close WinRAR/7Zip.
Load Minecraft.
Enjoy!
Changelogs:
Updated to Minecraft 1.6.4
Mod Download Links:
For Minecraft 1.6.4
https://dl2.9minecraft.net/index.php?act=dl&id=1384919352
For Minecraft 1.6.2
For Minecraft 1.5.2
Older versions:
Spoiler
For Minecraft 1.5.1
For 1.5
For Minecraft 1.4.7
For Minecraft 1.4.6
For Minecraft 1.4.5
Tags: