Working TV Addon (1.20, 1.19) – MCPE/Bedrock Mod
8,384
views ❘
4 weeks ago
❘
Have you ever wished for a functioning television in Minecraft? Well, now you can have one in the form of a block! Working TV Addon (1.20, 1.19) boasts a high frame rate TV, making it capable of playing GIFs smoothly, and it also boasts a higher resolution than other blocks. Plus, it features different channels that can be switched between by simply clicking on the TV.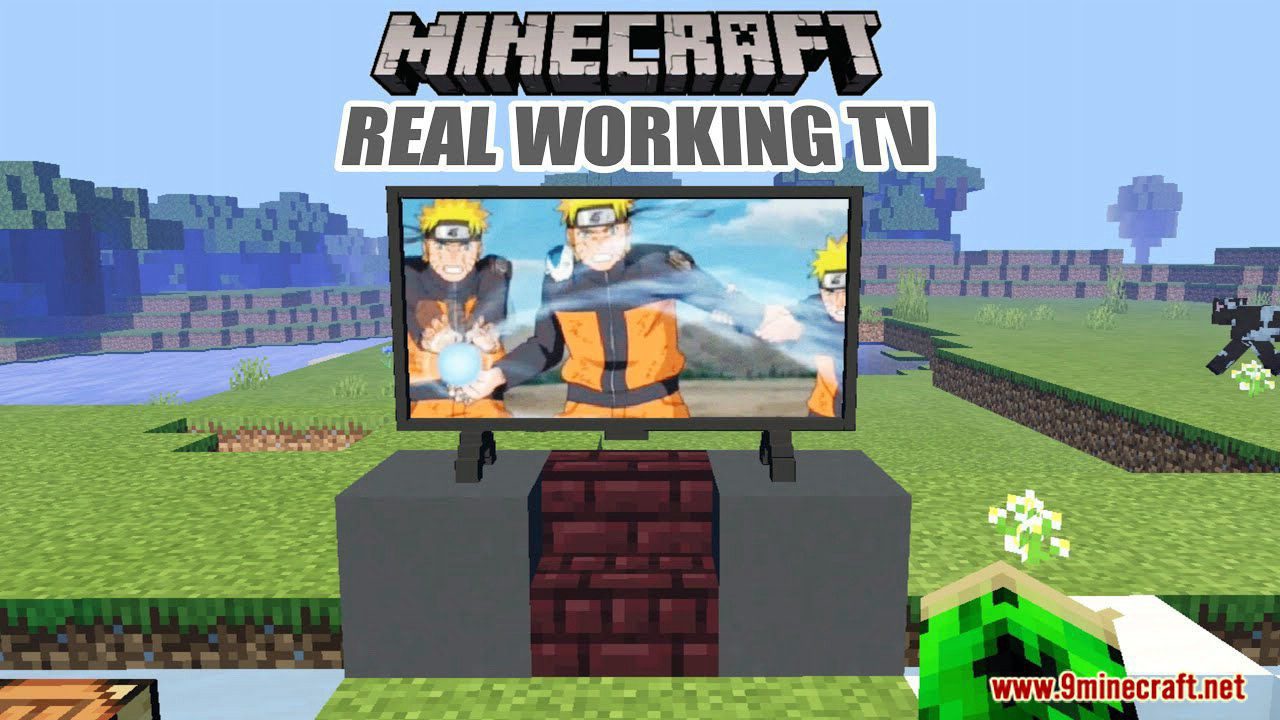 Features:
Experience a modern television in your Minecraft world with this addon! Unlike other TV blocks, this one features a sleek, modern design that's similar to what you'd see in real life. It's perfect for incorporating into your modern builds, and you can even craft a TV stand for an even more aesthetic appearance.
This TV comes with a total of 20 channels, and when first placed, it's in an off-state. To turn it on, simply click on the TV, and to switch between channels, click again. When you're ready to turn it off, simply sneak and click.
Here's one channel on this TV, download it now to see all channels: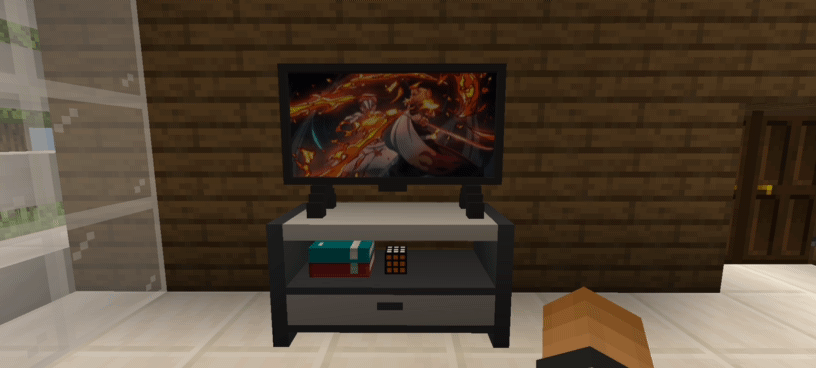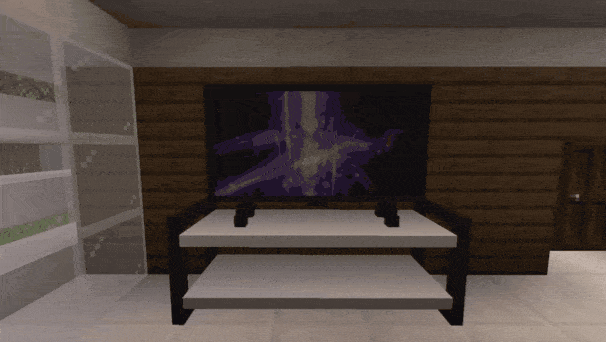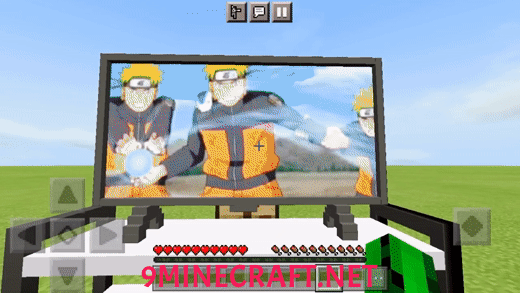 This TV can able to obtain survival via a crafting table, you can craft it as shown below: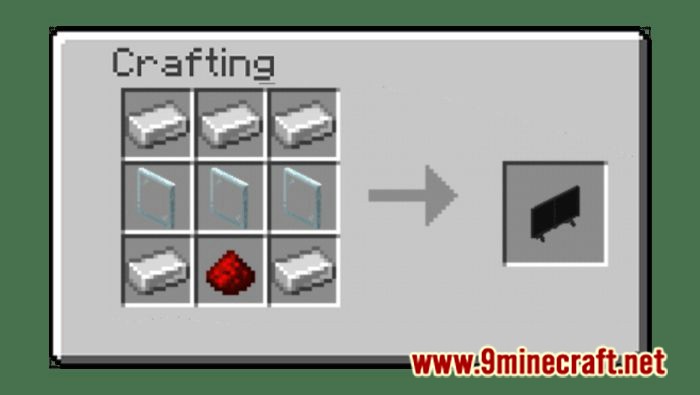 If we have a TV we also need a TV Stand for our TV. You can craft them with 6 quartz slabs and 2 iron ingots as shown below: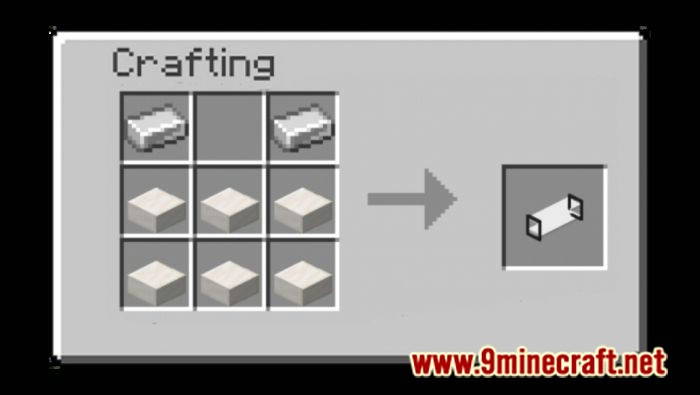 There are two types of TV, the Standing TV and Wall TV by default the TV is a standing type, sneak then place to turn it into a wall type: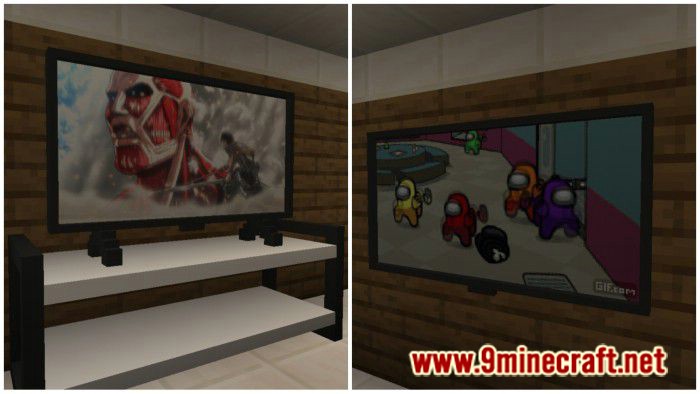 Block Geo Fixer:
When the 1.18.10 version of Minecraft is released, custom blocks that are larger than 16x16x16 (one block size) will cause an error which will result in giving you an updated texture of the block, this is due to engine limitation. To fix this you need to download the Block Geo Fixer addon and apply it above all of your pack. With this addon, we can able to fix the issue and make this TV addon work again.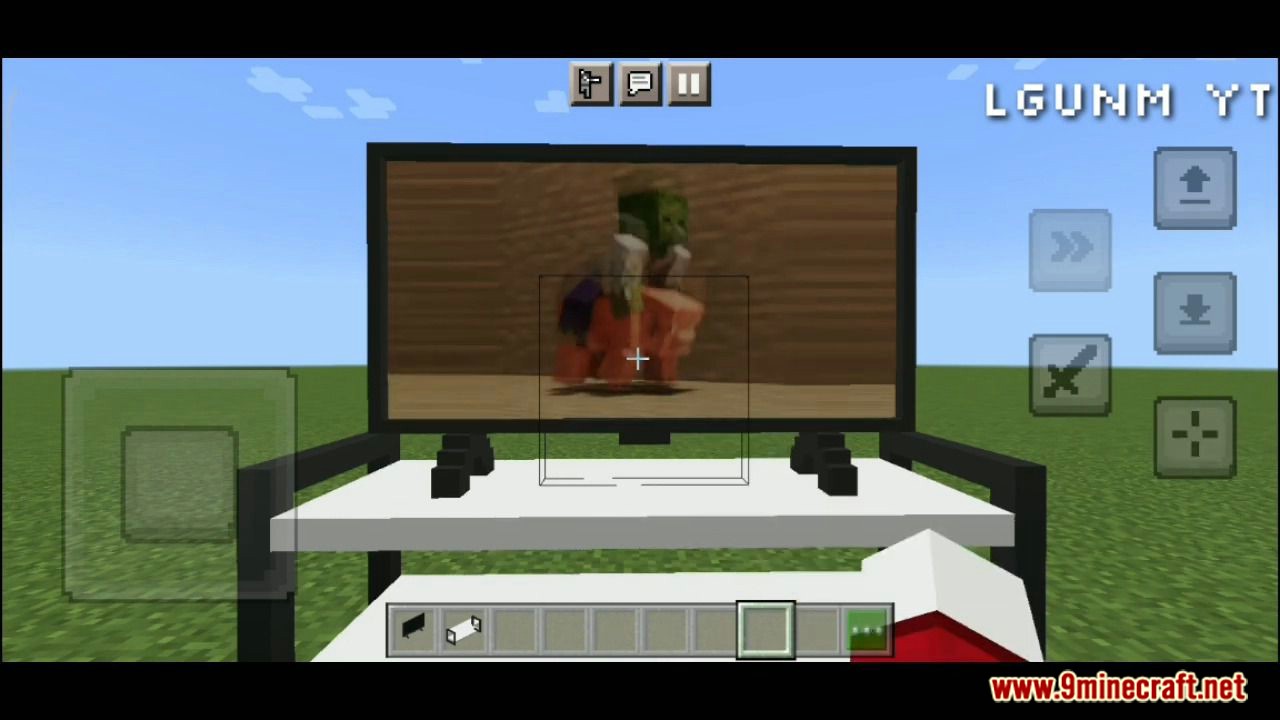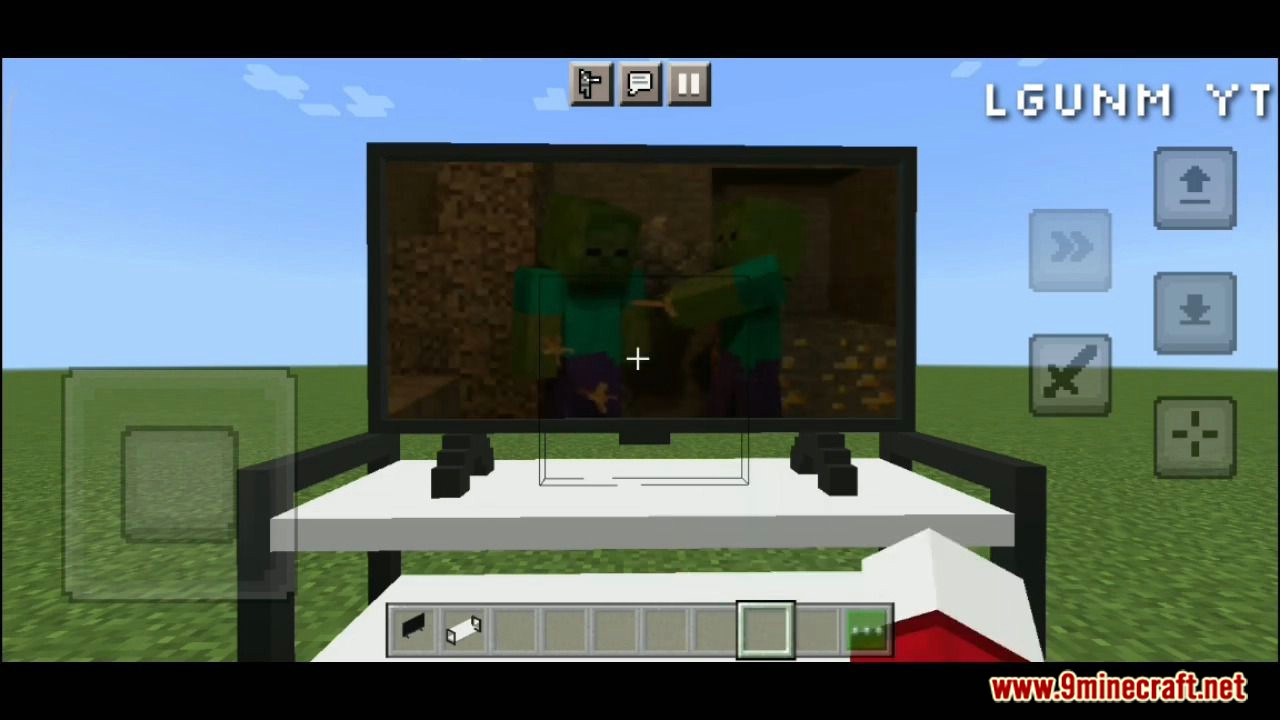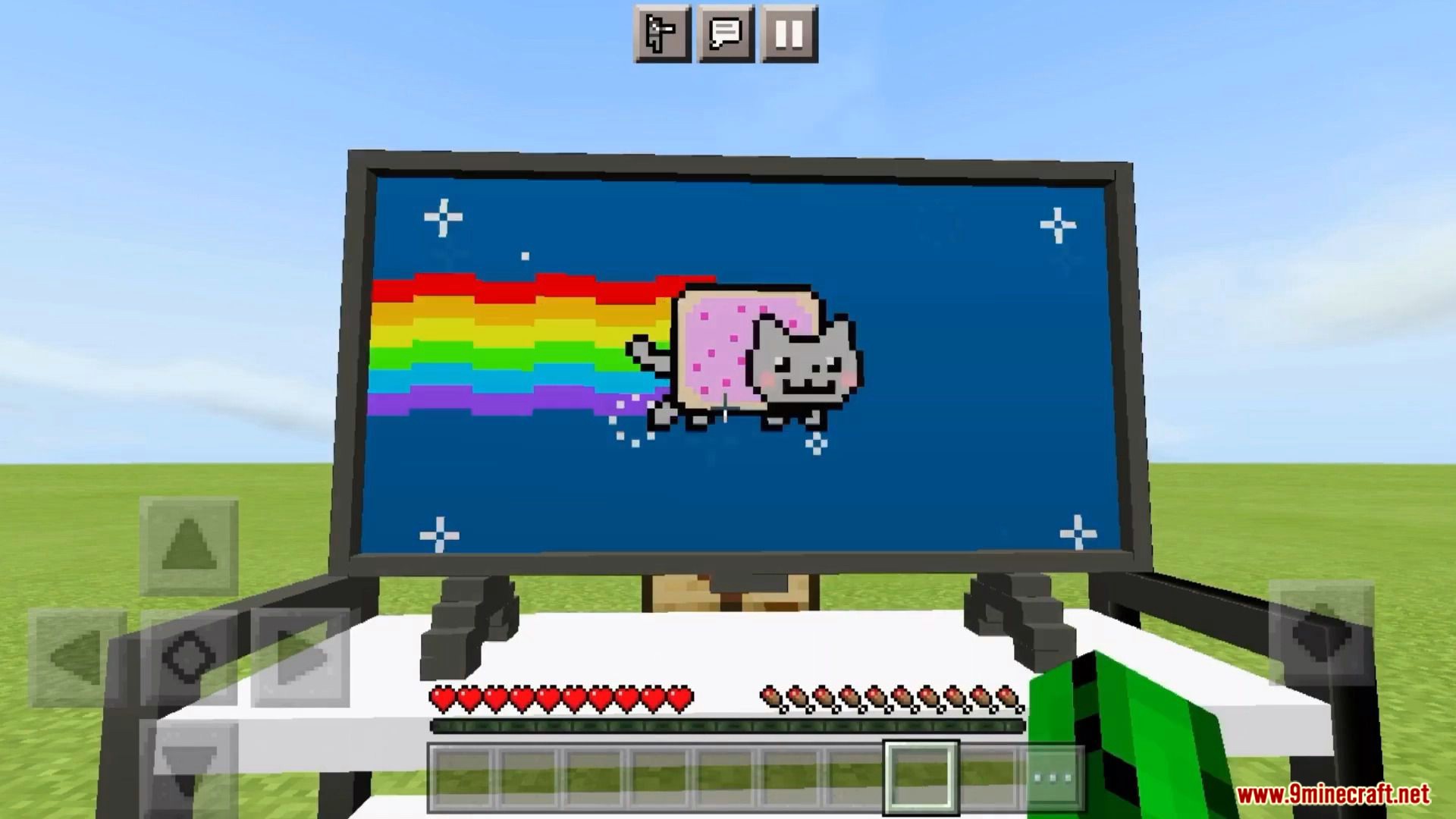 How to install:
Required to enable the following Experiments in world settings:
Holiday Creator Features
Upcoming Creator Features
The other Experiments Settings are optional.
Working TV Addon (1.20, 1.19) Download Links
For MCPE/Bedrock Edition 1.19
mcaddon: Download from server 1 – Download from server 2

Behavior: Download from server 1 – Download from server 2

Resource: Download from server 1 – Download from server 2
For MCPE/Bedrock Edition 1.19
mcaddon: Download from server 1 – Download from server 2

Test Map: Download from server 1 – Download from server 2
Tags: